Thanksgiving is definitely one of my favorite holidays. I love spending quality time with my family, and of course – bonding over the amazing food! Are you ready to gobble 'til you wobble? I sure am!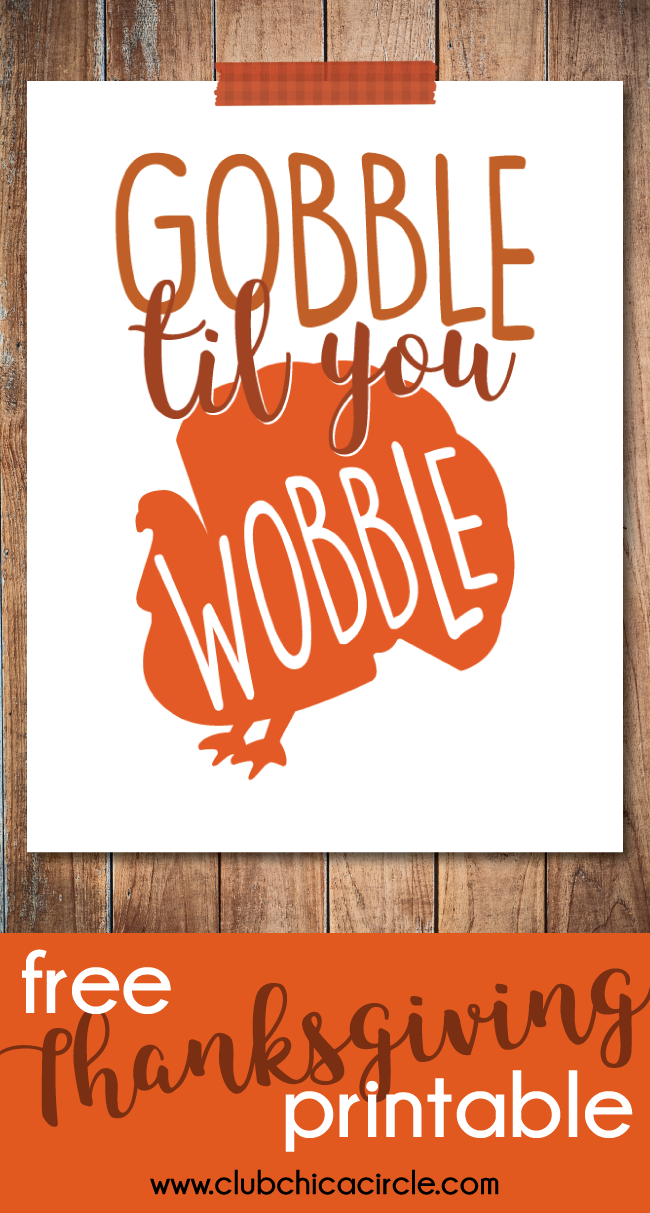 Every time I hear this quote, it makes me giggle! I wanted to spread the cheer, so I designed this fun and silly Thanksgiving printable.
Click here to download the free printable. It is sized for an 8″ x 10″ frame. Enjoy!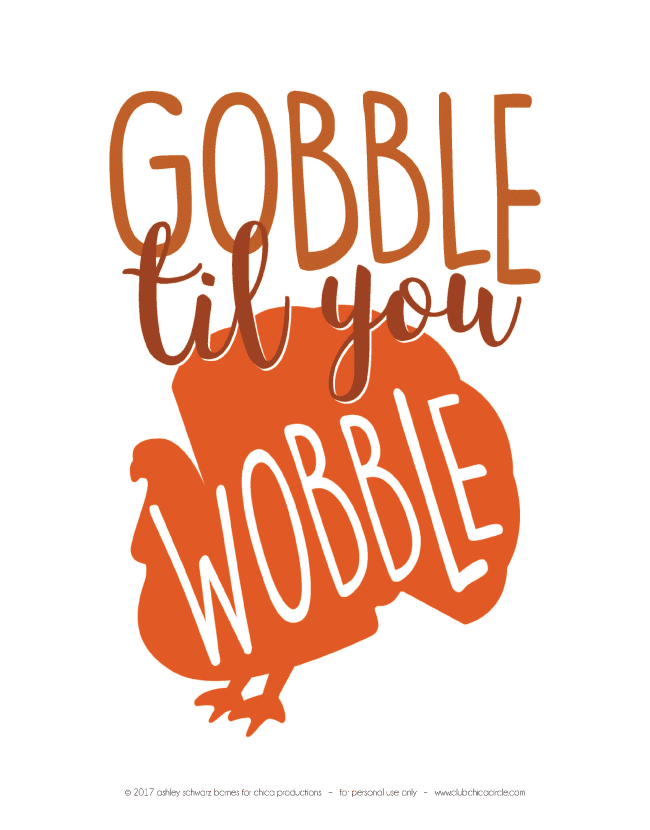 This adorable turkey printable is a super simple Thanksgiving decoration and also makes a fantastic gift for your friends, family or Thanksgiving dinner host.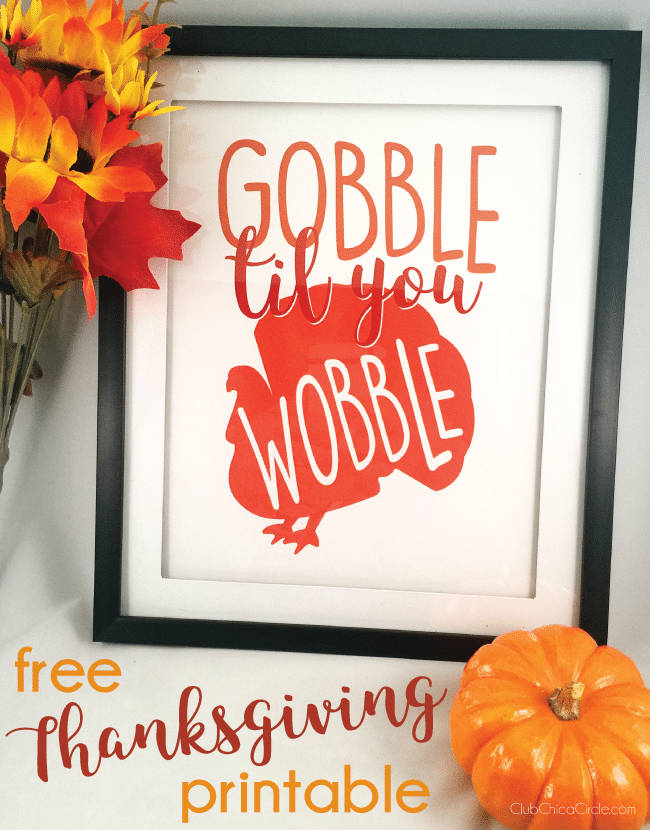 I hope you love this printable as much as I loved creating it! It puts a smile on my face whenever I see it.
Gobble, gobble friends!

Save