We were sad to see the Winter Olympics end, but not before we threw a stellar 12th birthday of Olympic proportions!
Since we are a crafty pair (my daughter and I), we of course took it upon ourselves to do it up in Olympic homemade DIY style!
We made Gold Medal invitations and homemade Olympic Rings for all of our guests to take home.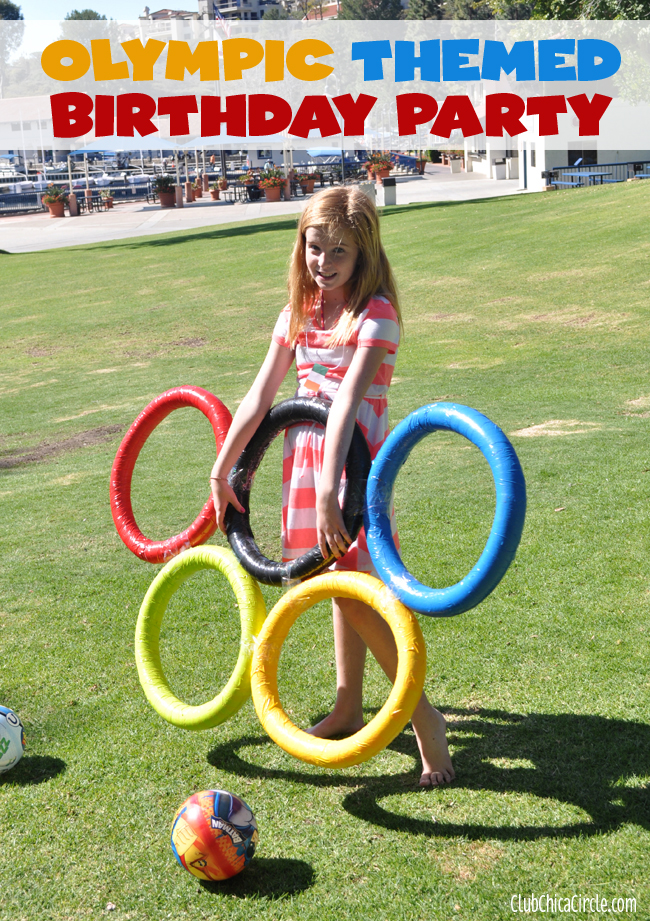 Some of our Olympic party prep included turning pool noodles into Olympic rings with colored duct tape, which we then used for some of the games.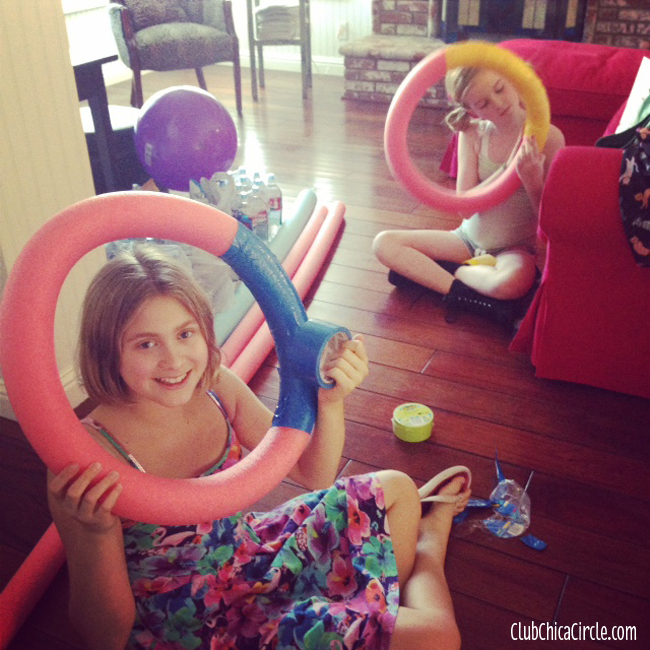 We made gold medal treat bags for all of the guests.
I cut gold glitter circles from self-adhesive foam, used washi tape to replicate a medal ribbon, and created a cute thank you tag to attach to the front of the bags.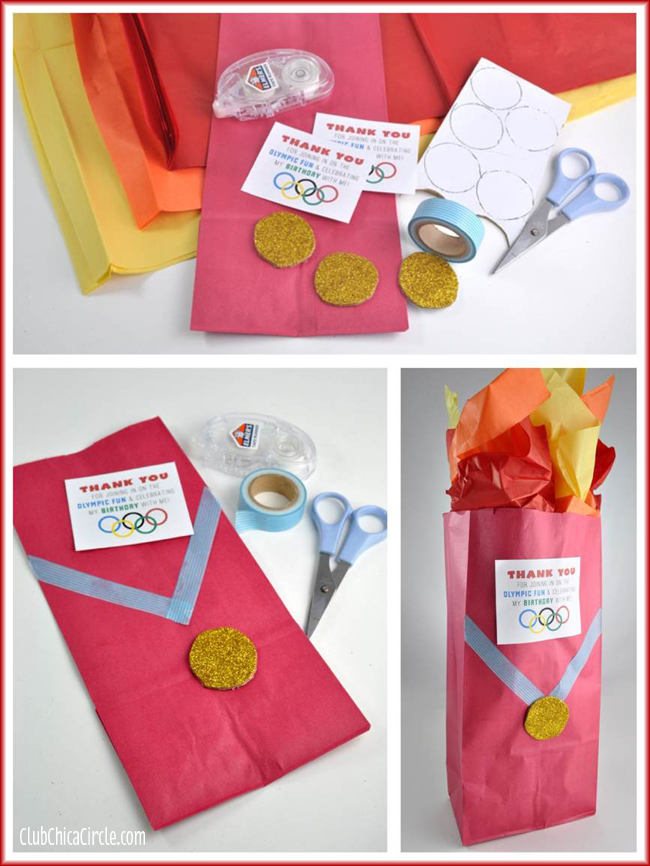 I took the inspiration of using red, orange and yellow tissue paper to replicate flames from these Olympic Torches from Uncommon Designs to complete our Olympic themed party bags.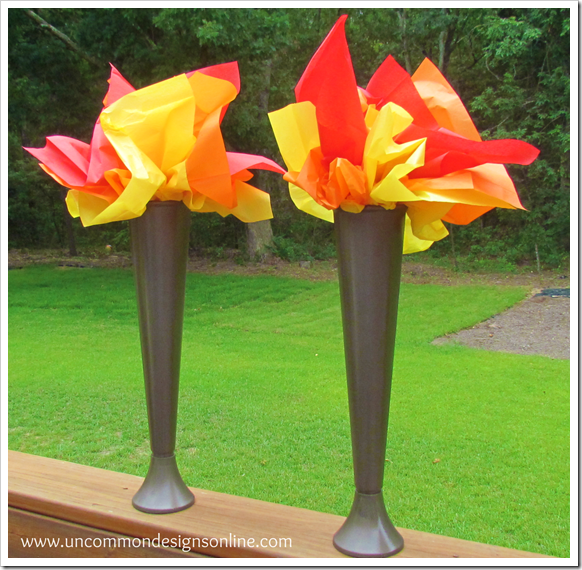 We made a decorative table garland and country necklaces for the girls to wear using the World Flags Printable from Mr. Printable.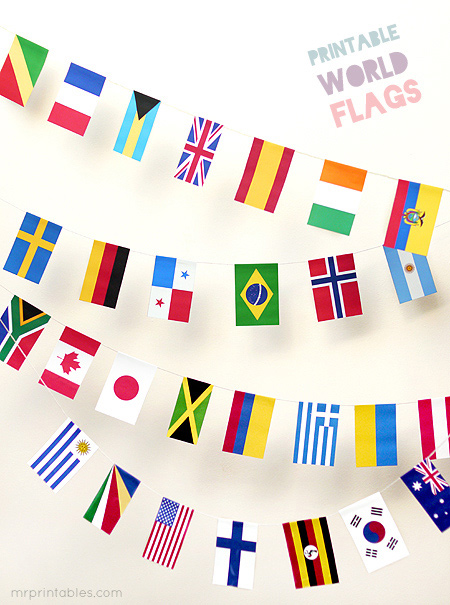 The girls each chose which country they wanted to represent in our "Olympic" party games.
We used the same technique from our Gold Medal party invitations to make medals for the winners of the events we planned for the party.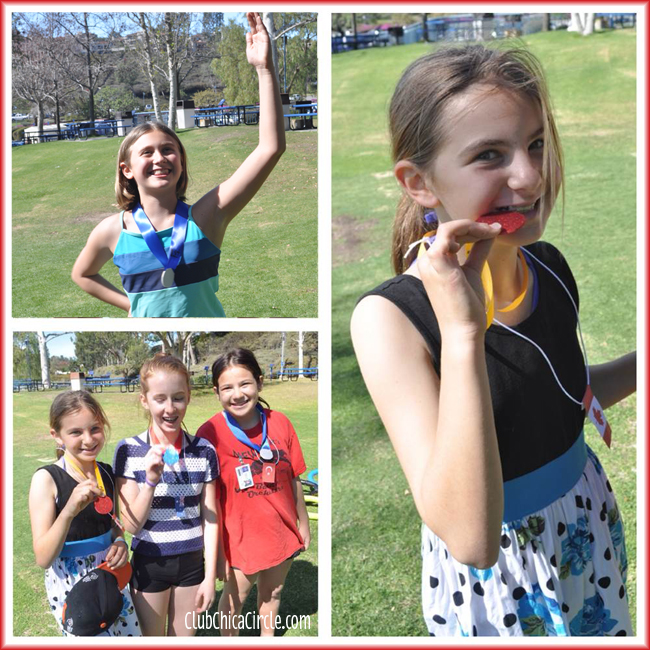 Hilarious!
We played games like musical towels, throwing a ball through the Olympic hoops, and a variety of water games.
And what's a party without yummy treats? We made mini cupcakes and adorned them with colored Fruit Loops to replicate the Olympic rings on the top. We even brought Krispy Kreme donuts to the party which we added some extra colored frosting too.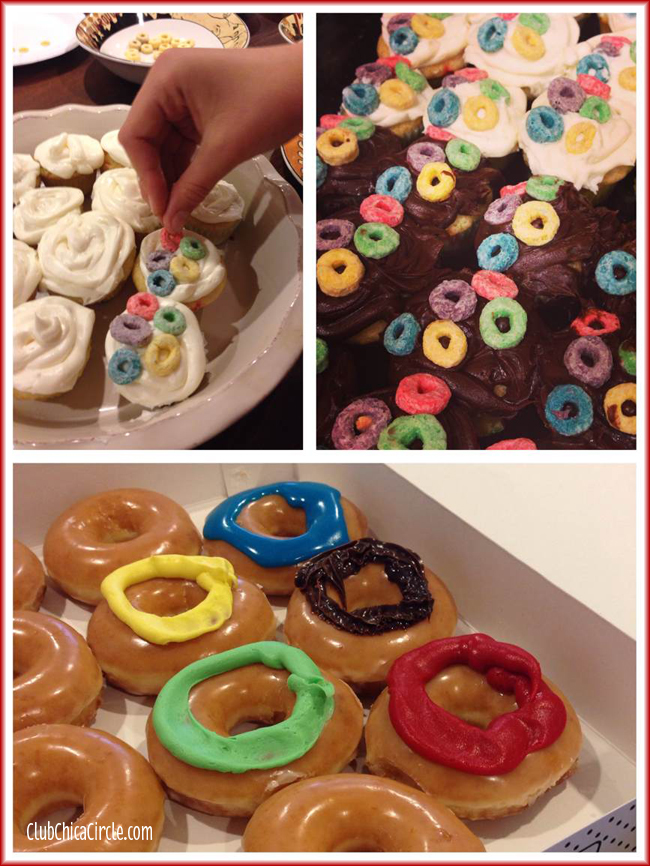 All in all, our Olympic themed birthday party was a hit! And most importantly, my new 12 year old was super happy with the results.
Homemade parties can be a lot of work, but they can also be a lot of fun and you can go as crazy or simple as you want. I loved that she was a part of the whole party planning and prep!
I award her the Gold Medal for creativity. = )
Happy crafting!
If you liked this post, and want more, you can subscribe to be on our mailing list here, and make sure to get your free Cupcake Toppers Printables for Every Occasion.

Feeling social? Follow ChicaCircle on Facebook or Twitter, and follow me on Pinterest or Instagram.