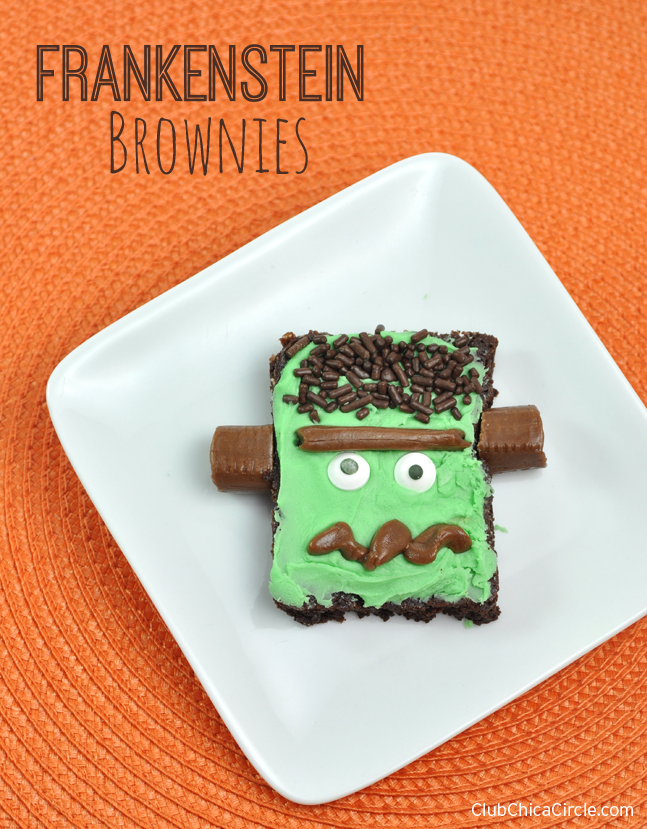 Who knew Frankenstein could be so cute and sweet!
Your kids certainly will if you make these fun Halloween treats! And they are so easy to make, you can get the kids involved in the fun food process.
I started with a batch of brownies that I baked in a rectangular pan. Then I cut them up into rectangles for the Frankenstein heads.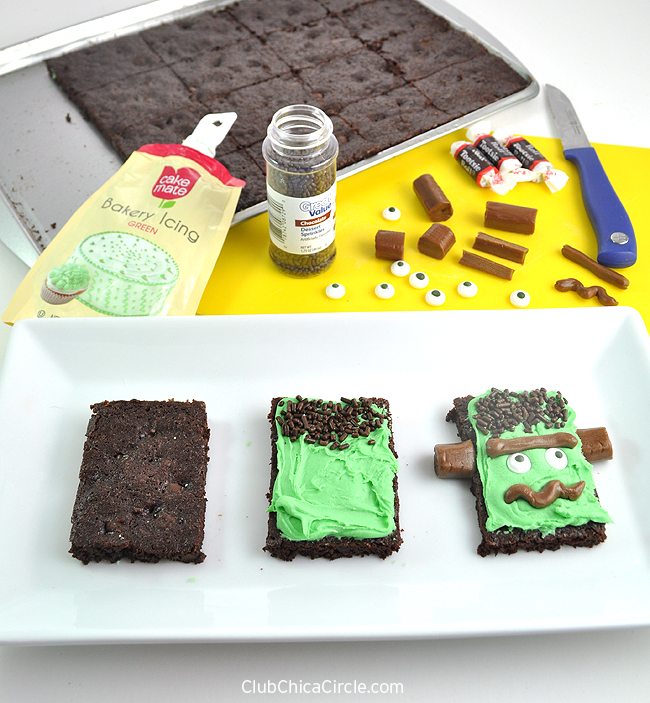 I frosted them with green frosting, and used chocolate sprinkles for on the upper third of my brownie for the hair.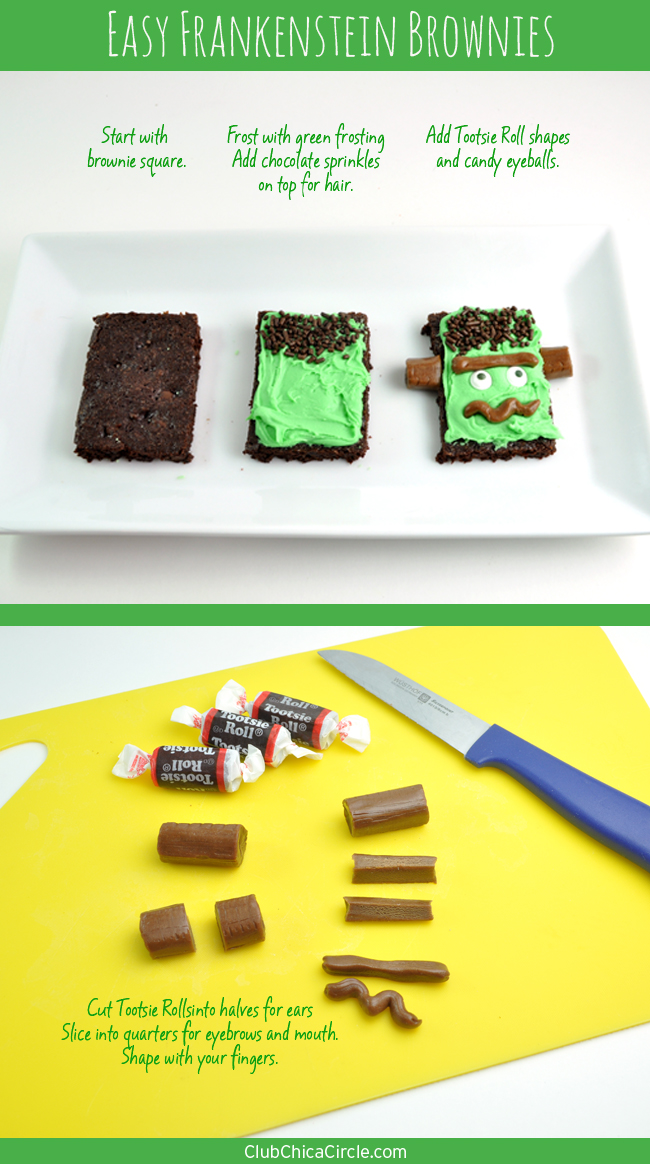 Then it was just a little Tootsie Roll artwork and creativity for the ears (or nails in his head), eyebrows, and a funny mouth.
I cut one Tootsie Roll in half for each ear (or nail), and then I cut another one into quarters lenghwise.
I used the warmth of my fingers to mold them into an eyebrow and a funny squiggly mouth.
To complete my Frankenstein head I added candy eyeballs, just like the ones I used here on my eyeball cookies.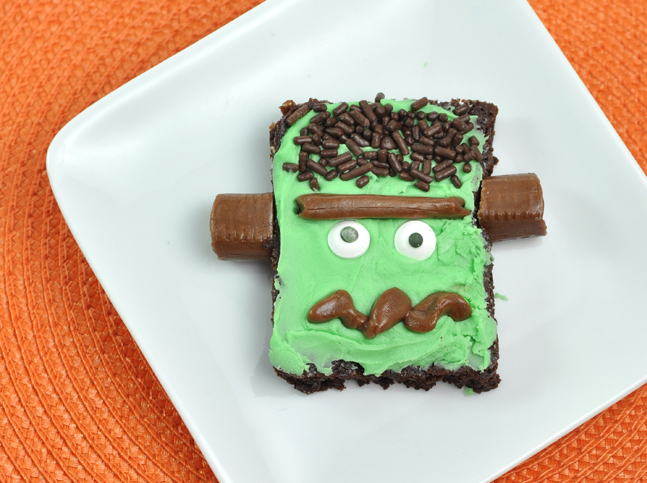 So simple, cute, and best of all tasty!
Enjoy!