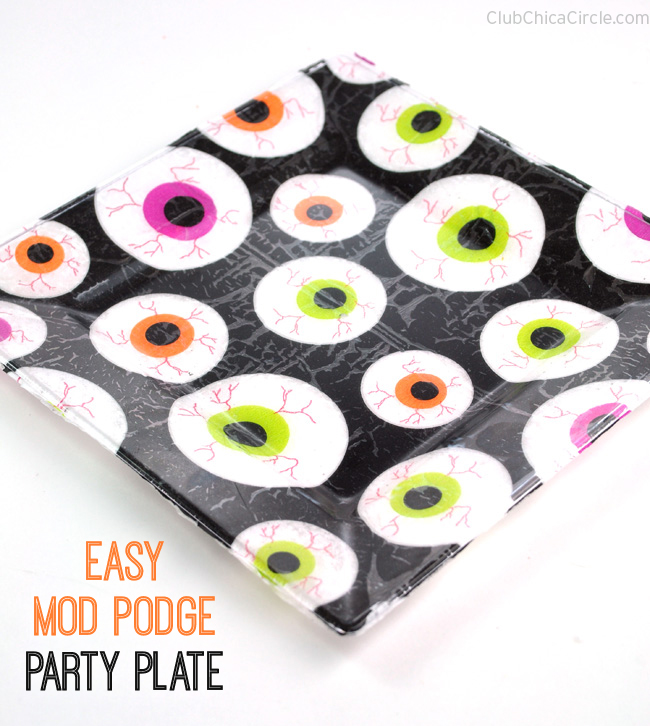 Throwing a Halloween party? Looking for a fun and easy way to customize and make your own party plates that are sturdier than paper plates? I saw these cute eyeball napkins recently, and knew I had to use them for something more than wiping up Halloween messes. That was my first inspiration.
My second inspiration was these easy tutorial for DIY Geek Dishes from Our Nerd Home. Their craft was made to be a little more permanent. I was thinking these would be more of a one-time party use, so I used plastic plates and disposable napkins to decorate mine. 
Using one of my favorite craft supplies, it was so easy to make these cute eyeball decorated party plates. Mod Podge can be used for so many different things. I've used it to seal these mini pallet wash tape coasters, or the dishwasher safe version to make these glittery ombre tea tumblers. I knew I wasn't going to be putting these plates in the dishwasher, so I went with the good old gloss Mod Podge sealer for this project. 

I also used clear plastic square shaped plates, cute napkins, a sponge brush and scissors to make my party plates.
Using a sponge brush I applied a layer of Mod Podge on the bottom of a clear plastic plate. I wanted to make sure to keep the upper side of my plate free from glue, so that it could still hold food. While the mod lodge was still wet, I opened up my party napkin and pressed it onto the mod lodge layer with the design side up so that it showed through the clear plastic. Then I applied a second coat of Mod Podge over the top of the napkin sealing it to the plate. 
This is what it looks like on the front and back with the Mod Podge freshly applied. Be careful not to apply the sealer on too har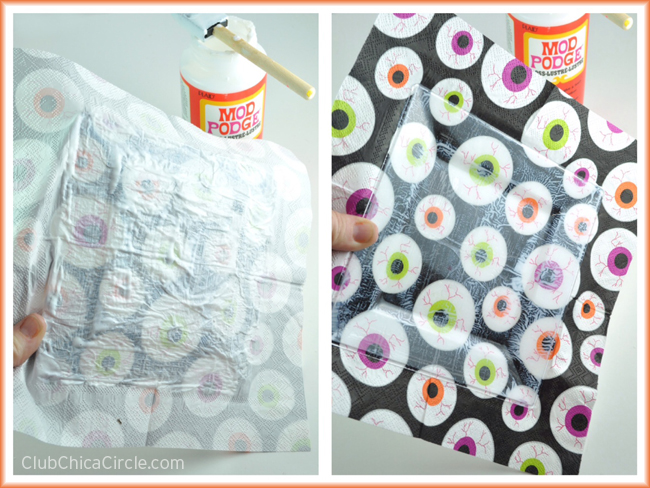 Then it was time to let it dry completely. After it was dry, I cut away the excess napkin and voila—an instant party plate. 
Just think how you could customize this! You could make these for any holiday, birthday, or just with a pretty designed napkin to make your own special party plates.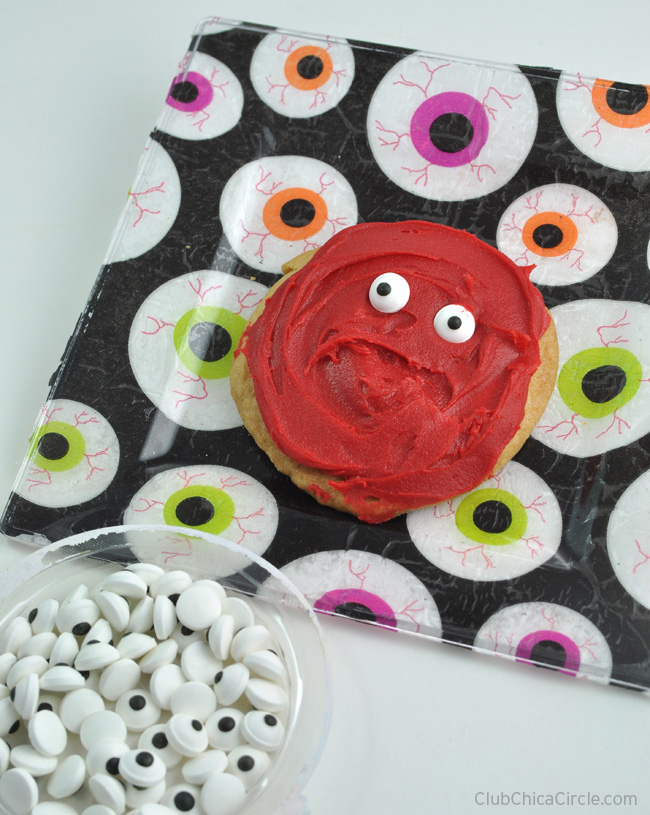 And what's more festive on an eyeball party plate, but eyeball cookies! You can make these in an instant too, by just adding candy eyeballs onto frosted sugar cookies.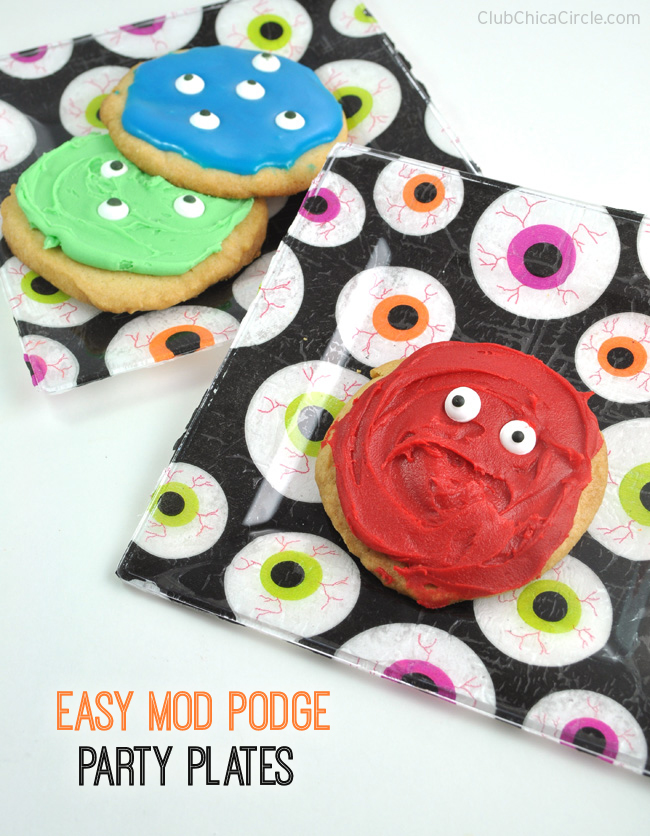 Yum! So festive!