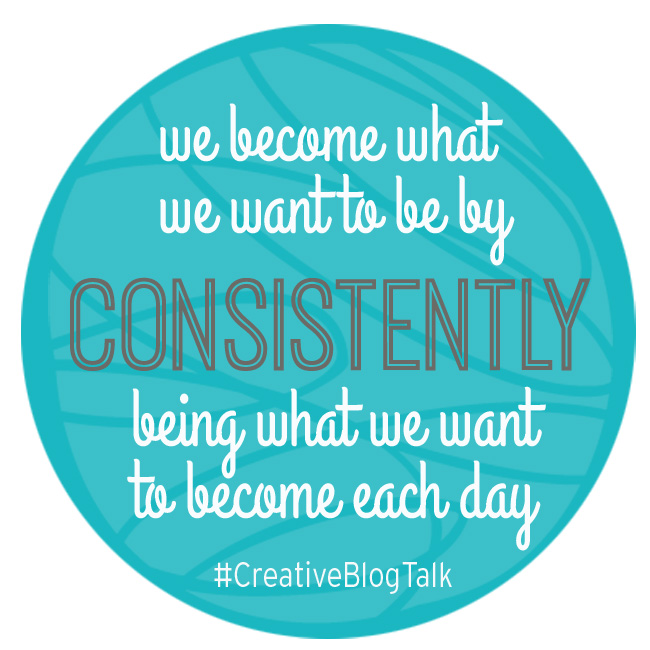 Have you ever 'Calgon, take me away!' moment where your life is swirling around you and you want to run away for peace, quiet, and time to blog as a release? Have you you ever been challenged on how to fill out your editorial calendar? Have you been presented a sponsor opportunity where the payment sounds fabulous – but you have an internal dialogue trying to justify why it fits with your blog theme?
Pauline and I have both been there numerous times (ok, maybe even this past week). Now, when we hit that brick wall – we have a few questions we ask ourselves to help break through. Stick with us as we take a break from crafting today to continue the Creative Blog Talk series and share how we stay the course when the madness hits. Through this series, we are sharing the path we have taken (amended for lessons learned) to help give others an easier framework for blog growth and success (because there is more than enough room for all of us to achieve our mind-blowing blog goals).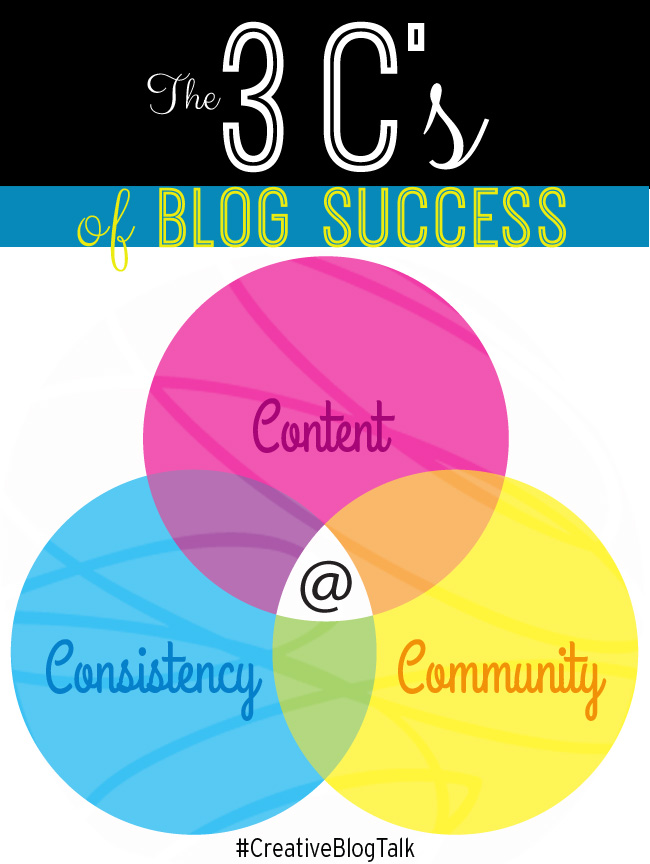 Breaking through the blog madness starts with a framework we've constructed around the Three C's of Blogging (Content, Consistency, Community). Last week, we covered the 1st C of Content – 5 Tips for Finding Fresh Content. Now we're moving to the 2nd C of Consistency. Developing consistency can mean posting at a certain frequency – but also reflects other areas to ponder around your brand and blog approach. Content has always been important to us – but focusing on consistency is what really drove a jump in pageviews and sponsorships for us. It was two and half years ago that Pauline and I left BlogHer NYC and made a commitment to consistency. We both agree that executing on that decision was a turning point for our blog. Here are our 5 focus areas for achieving the benefits of consistency:
1. Consistency of Post Frequency
Before our NYC turning point, Pauline and I were blogging ad hoc as we found time. Some weeks were better than others. When we left NYC, we committed to posting 3 times per week. Now, we average between 4-5 times per week (with Pauline doing the majority of the posting at 3-4 times per week). Occasionally, we will deviate and give ourselves a break – but more often you will find that one of us is up late or awake early at 5am to blog before school, office, family demands kick in. This consistency of post frequency has really driven our pageviews.
What can you commit to on a weekly basis? Can you commit to posting 3-4 times per week? Try it for the next month and see if it makes a difference for your readership.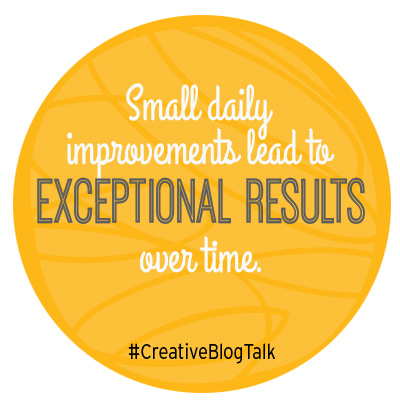 2. Consistency of Post Themes
Another area where we added consistency is in how we build our editorial calendar for the week and the month. This helps reduce the stress of 'what the heck am I going to write about?' and gives our readers some familiarity when they visit. You can see examples of post theme consistency with Blog Talk Thursdays over at Chaos &Love or a full 30 day theme with Anna at In The Next 30 Days. On our site you will see consistency through Monday Funday, monthly guest contributor slots, and our Creative Blog Talk series.
What are your favorite recurring post themes on your own blog or on others that get you inspired? 
3. Consistency of Creative Space and Schedule
Do you remember that Calgon moment from the beginning of the post? This is where we help bring the virtual bath bubbles. The only way that Pauline and I have been able to achieve blog post frequency and content has been by establishing dedicated blocks in our calendar every week and by working in our optimal creative physical space. We have a mantra borrowed from Chalene Johnson (but her source unknown) – "Build a Fortress around your Focus!"
For Pauline, her fortress is dedicating weekends to creating craft projects and saving the editing and writeups for weekdays (with lively music blaring and some dancing). She has learned that she can edit photos before bed on autopilot – but writes the copy in the morning when she is freshest. She is the queen of building the fortress around her focus where she doesn't answer the phone or check Facebook at all while in her crafty Club Chica Circle zone.
I, on the other hand, have a regular time block Saturday and Sunday mornings from 6-9am before the family gets moving where I go to my favorite cafe and focus. I put on my headphones to block out noise and to build my fortress.  The family now knows that when I leave the house in the morning – I will be back in time for the day's activities.
Where is your favorite place to focus and do you have your calendar blocked like a fortress?

4. Consistency of Post Structure
Consistency around blog post structure serves as familiarity for your readers as well as building some blog prep efficiency in what is probably a packed day. Pick a structure that works for your own personal style and blog brand. For example, our posts have a common structure with the following elements:
Consistent color palette

Disclosure statement at top (if applicable)

Large image (640 width) to kick off the post

Images with watermarks (or hashtag for our #CreativeBlogTalk series)

Pinnable image with a text banner (for craft posts)

Call to action at the end (subscribe or comment)

Signature image
How would you outline your common structure?
5. Consistency of Brand
This topic can be the easiest yet toughest decision point to master. If you have defined what you want your blog brand to represent (through topics covered, language style, color palette, images) – your defined brand can be a barometer for making decisions around what you want to post. On the tougher days, staying consistent with your brand will trigger you to turn down sponsored post opportunities that pay well but really don't fit. The most memorable turn-down was a sponsored post for vodka. We thought we could really have fun with the post – but in the end knew that it wouldn't fit our mom & tween focus.
Have you clearly defined your brand? If so, do you use it as a barometer for your blog posts?
We would love to hear how you approach consistency and if it has a made a difference with your pageviews or engagement. Please comment below or via social media with #CreativeBlogTalk.
As we continue our Creative Blog Talk Series – what would you like to see us tackle? Remember to add your name to the Creative Blog Talk Series form. We will continue the series here, but also send exclusive content directly to #CreativeBlogTalk subscribers. Sign up here for free.