Love is in the air!
Or maybe it's around my girl's neck as a fun fashion statement. = )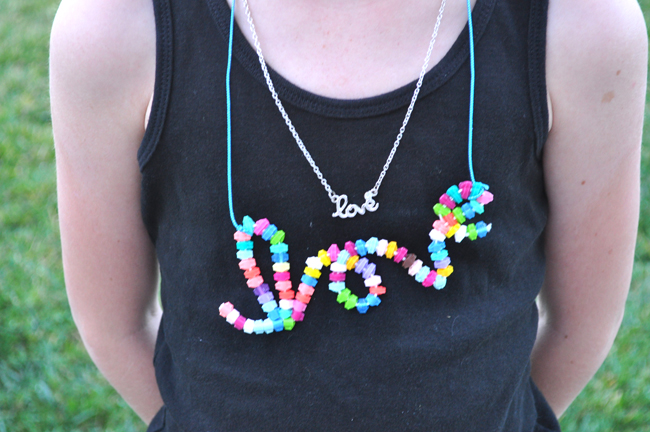 As soon as I saw this Pinterest pin for pimped earphones from Craft & Creativity, I knew I had to tried it myself!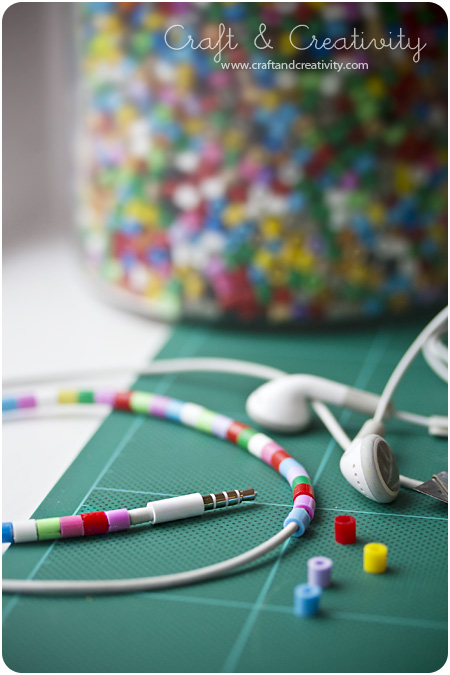 And of course this spawned a whole other gaggle of ideas – if I could string perler beads on my ipod headphones, what else could I string them on – how about bike spokes? how about embroidery thread? What if I melted them after stringing them on embroidery thread? Well, that is what evolved for today's crafty inspiration – the "melted bead love necklace".
And being the month of "love" with all of the Valentines decorations everywhere, I knew I had to try a love beaded creation. Here are the basic steps of how to make your own:
Start by stringing some perler beads onto embroidery thread. I used a big embroidery needle to make it easier to string.
Shape letters, word, or shape of choice onto hard non-meltable surface (I used a cutting board) lined with parchment paper. (Note: I did the word backwards because we wanted the flatter side to be on the back.) Place another piece of parchment paper on top.
With a hot, dry iron, and with a litte pressure, melt the beaded design between the parchment paper. (Tip: you could flatten one side with iron, flip over and iron the other side to make flat as well. It will just give you a little different effect.)
Let cool a little, then pull off of parchment paper. Trim off the excess embroidery thread, and you are done.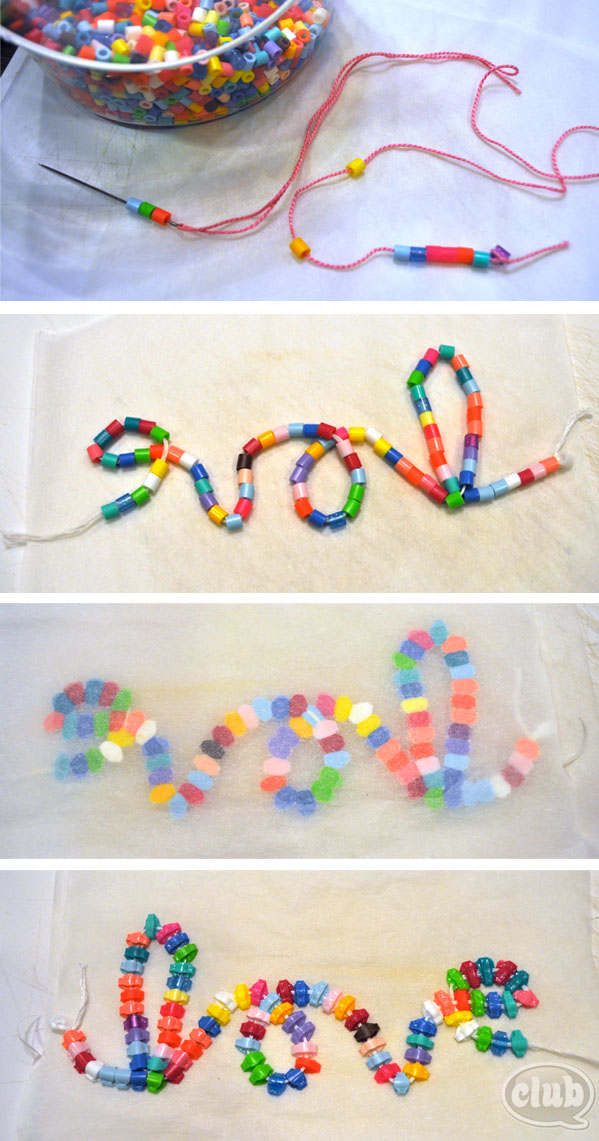 To make into a necklace, I attached thin colored elastic cording on each end to the desired length. You can see it modeled below. As you can see Maggie loves her "love" necklaces. = )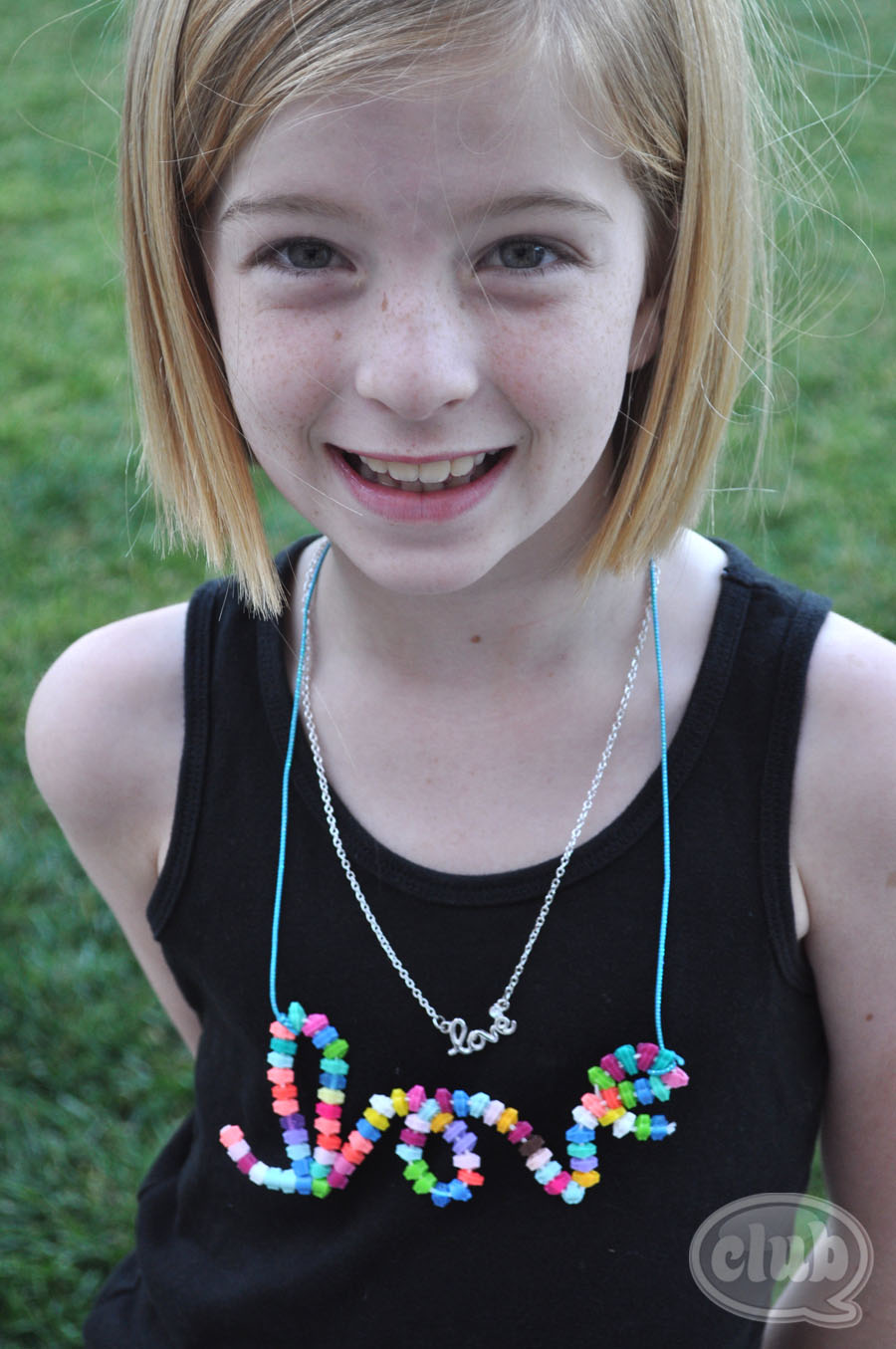 If you didn't want to make a necklace, you could create a design, work, or initial letter and attach to a gift, decorate your wall with it, etc. Make one for yourself and gift one to a friend. This craft is super easy, and the colorful beads are so sassy! And if you haven't tried making your own melted bead bowl, check out our DIY here. Have fun making your own melted bead creations!
If you liked this post, and want more, you can subscribe to be on our mailing list here.