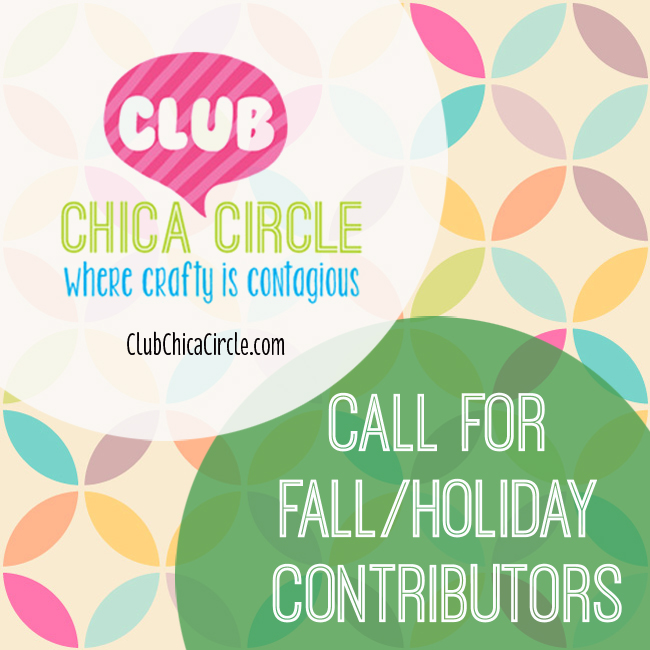 Hello everyone!
As the seasons get ready to change, we are also switching gears from the summer months to back-to-school and preparing for another crafty season this Fall!
I hope you all enjoyed the fabulous Summer contributors we had. We were SO honored to have Jessica from Chaos & Love, Betsy from Betsy Life, and Katie from Made to be a Momma with us over the summer.
If you missed any of their posts, hop on over and check out them out here:
Crochet Crafts from Jess:
Yummy Recipe Ideas from Betsy:
Sewing Projects from Katie:
Now, we are doing an open call for Fall/Holiday contributors! We would love to share some of YOUR ideas with our audience and help gain exposure and build your audience with some of our social media juice.
We are looking for a FOOD contributor, HOME DECOR DIY contributor, KIDS CRAFT contributor, HOLIDAY CRAFTS contributor.
Do you specialize in something that isn't on the list, like PRINTABLES or SEWING or CROCHET/KNITTING? Let us know. We are open to more ideas!
Here's what we are looking for:
– basic blogging & social media experience
– great photography
– ability to write tutorial-type posts
– willing to write 1 post per month for clubchicacircle.com for the Fall/Holiday months of October, November, and December
Fill out THIS FORM if you are interested!
Looking forward to hearing from you!
Do you know someone who is perfect for this? Please send them our way, and we will be ever so grateful!