What is the worst food you've ever tasted? The best? How far would you travel to search for a specific food or ingredient? Are you an explorer (or going to explore more now that New Year's Resolutions are still fresh?) Do you like an impossible challenge? If any of those questions get you thinking – consider taking the 100 Foods List challenge – Tween Version. You can download your own copy of the 100 Foods List – Tween Version and get started on your own culinary adventure!
The 100 Foods List Challenge is technically over for our family now that 2012 is over. The race to check off items was strong through the final day of 2012 with the smelliest race finish ever! It's hard to believe it has been a year since my tween challenged her 24 year old cousin Michelle to take the challenge and taste as many of the items as possible on the 100 Foods List- Tween Version. The results?…My girl was the big winner with 67 items tasted from the list – compared to her cousin with a strong finish of 45 items.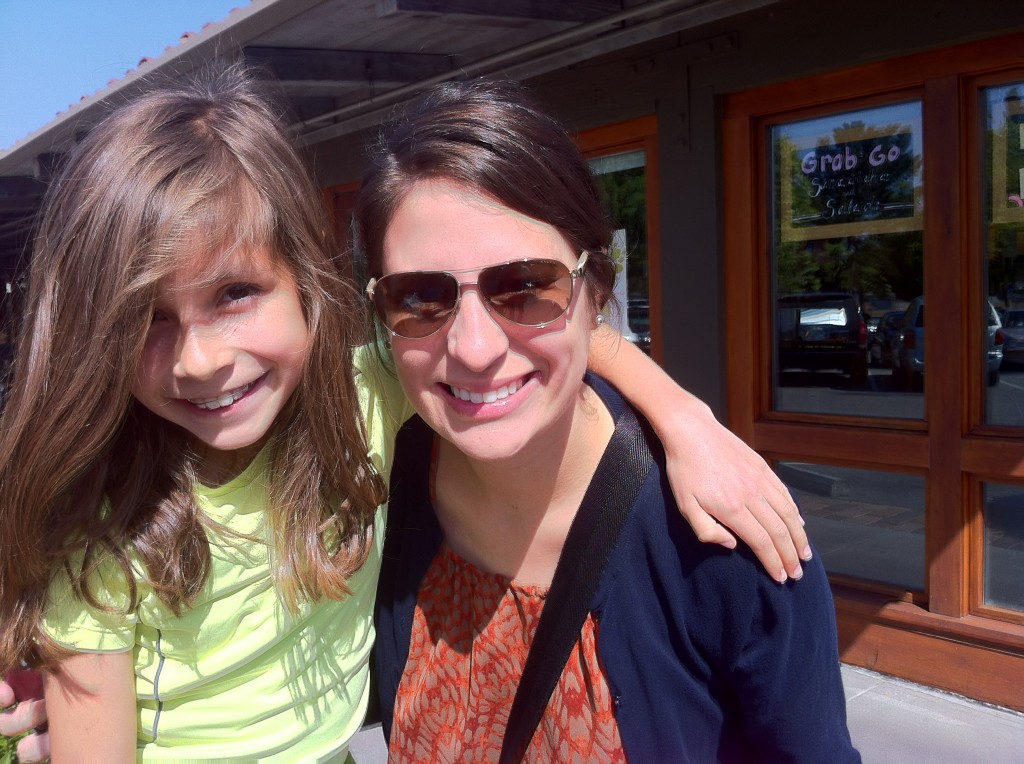 100 Food List Challenge Cousins
After looking at the list – I was really surprised at the favorites (or not so favorites) on both my daughter's and niece's lists:
The Good:
My tween – #4 steak tartare, #22 fresh wild berries, #40 oxtail, #48 eel, #2 nettle tea
My niece – #4 steak tartare, #47 chicken tikka masala, #19 steamed pork buns, #83 pocky
The Bad:
My tween – #79 lapsang souchong (tea was way too smoky), #10 baba ghanoush, #77 Hostess fruit pie (too sweet)
My niece – #10 baba ghanoush, #23 foie gras
The Smelly:
Hands down decision from everyone participating- #65 durian.  I walked into our house an hour after my husband and daughter opened up the fruit and I thought 100 cat litter boxes exploded in our place.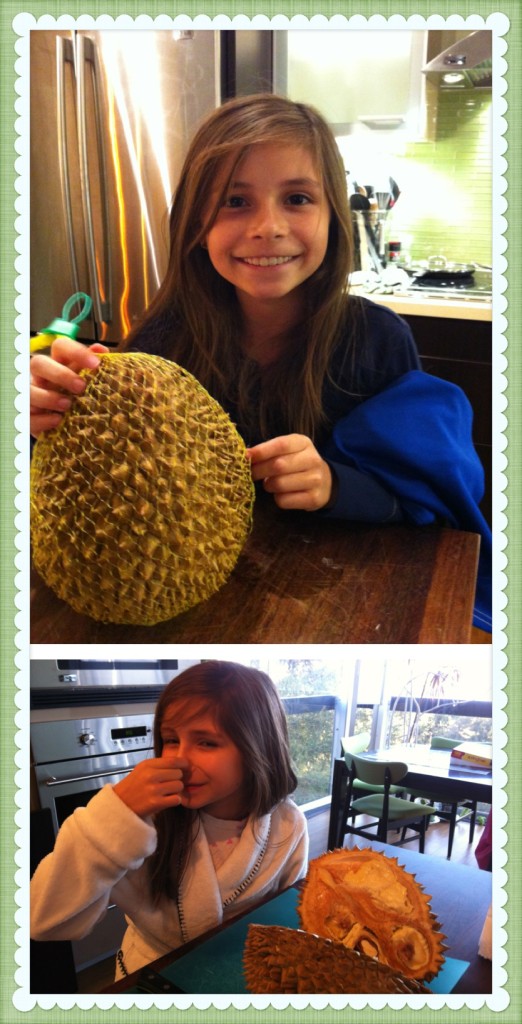 For this challenge, I need to give a special nod to my husband who was the race ringleader. He originally found this list through a Facebook challenge (adapted by several, including a Facebook 100 Food app – but built upon the Very Good Taste Blog) and only changed the original challenge list to offer non-alcoholic alternatives. He was the navigator in search of the most authentic sources for the ingredients (no cheating). Both he and our daughter tried more items than I was willing to try. Our daughter still keeps the checklist handy – so I think our tasting adventures will continue.
Are you ready to take the challenge and carry the adventure forward? Download your own copy of the 100 Food List – Tween Version.
If you liked this post, and want more, you can subscribe to be on our mailing list here.
Connect with Lynnee Jimenez on Google+ and Pinterest