If you follow along, you know I always love a good printable, and an easy way to dress up what might be an ordinary treat and turn it into a fabulous homemade gift idea.
Oh, and in case you didn't know. I LOVE chocolate! Between my daughter and I, we have gifted plenty of XL chocolate bars with fun candy bar wraps.
And I have made a number of homemade Valentines printables too, like the pencil topper or Minecraft one, for my daughter to hand out to classmates.
And did you catch the fantastic round-up of 25 Valentine's printables we recently posted? Check it out, you won't be sorry. = )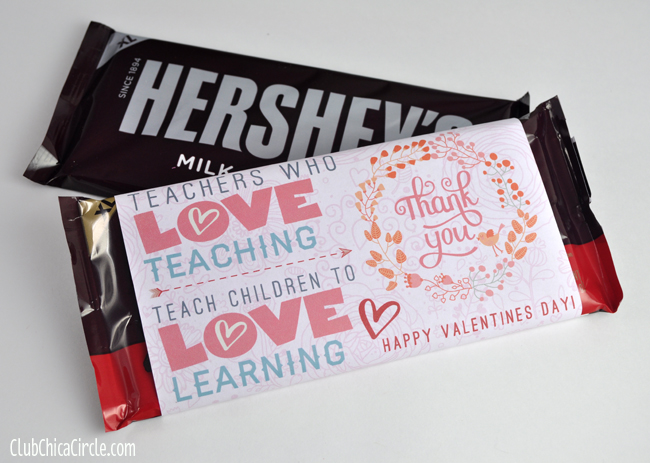 This one is for all the teachers out there. The ones who make your life easier, and you child's life brighter.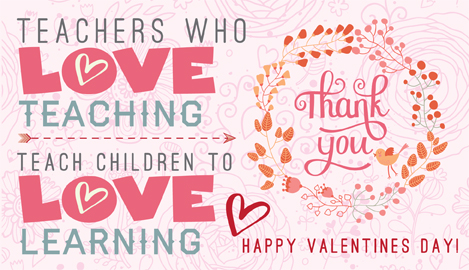 This pretty printable wraps nicely right around an XL chocolate bar, for the perfect sweet treat and gift for the teachers in your world.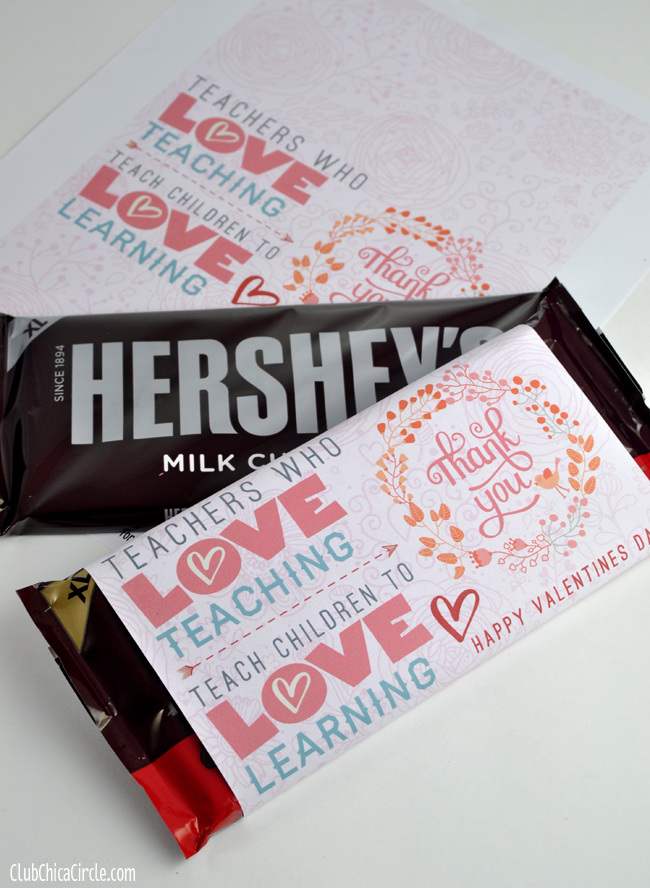 Teachers hold a special place in my heart, and I wanted to make sure the candy bar wrap said just that.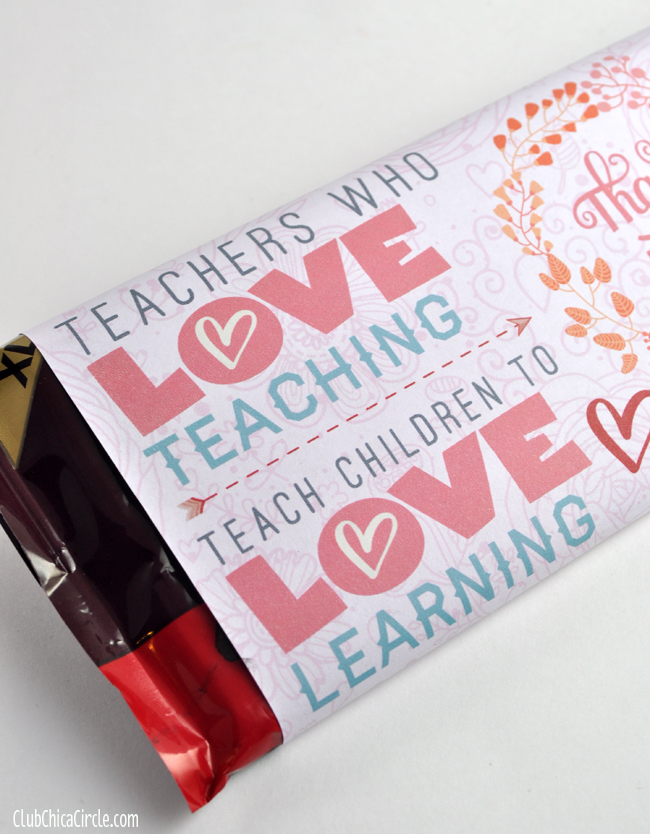 Grab your Valentines Day Teacher Thank You FREE Printable Big candy bar wrap.Valentines Day Teacher Thank You FREE Printable Big candy bar wrap
Print, cut out, and wrap around an XL candy bar.
Enjoy and Happy Crafting!
If you liked this post, and want more, you can subscribe to be on our mailing list here, and make sure to get your free Cupcake Toppers Printables for Every Occasion.

Feeling social? Follow ChicaCircle on Facebook or Twitter, and follow me on Pinterest or Instagram.