I couldn't resist… one more Valentines printable. I don't know about your kids, but my daughter and a number of her friends are OBSESSED with Minecraft. The funny little computer game where you can build worlds by adding different blocks on top of each other. The characters in the worlds are even based on the square shape. It is also retro looking with the simple digitized graphics, but somehow it works.
When I saw the Sweethearts Conversation Heart box, I was inspired to turn it into a Minecraft character. I designed a girl and a boy Sweethearts wrapper. The girl has pink hair that matches the pink from the candy box, and the boy is based one of the most common characters in the Minecraft world.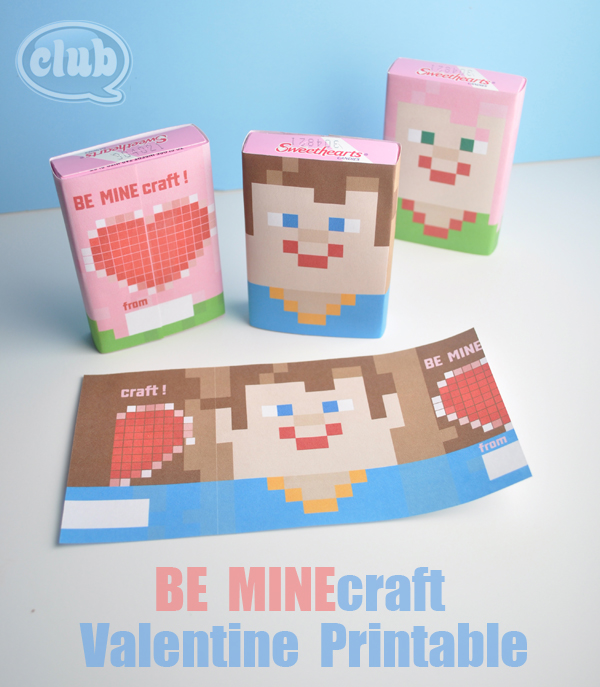 Here is the free Minecraft Valentines printable for the Sweethearts box:
Minecraft Valentines Day Sweethearts wrapper
Simply download, print out on regular copy paper, cut out, and wrap around a Sweethearts box. Secure with tape along the back. The digi heart shape should match up on the back, and complete the saying "BE MINEcraft!" There is even a little square to write in a name who it is from.
After creating the Sweethearts box wrapper, I actually couldn't stop there. My tween has a classroom secret Valentines exchange, and we bought an XL Hershey's milk chocolate bar to give to her Valentine. Once I had the design down for the Sweethearts box, I modified it to fit the Hershey bar.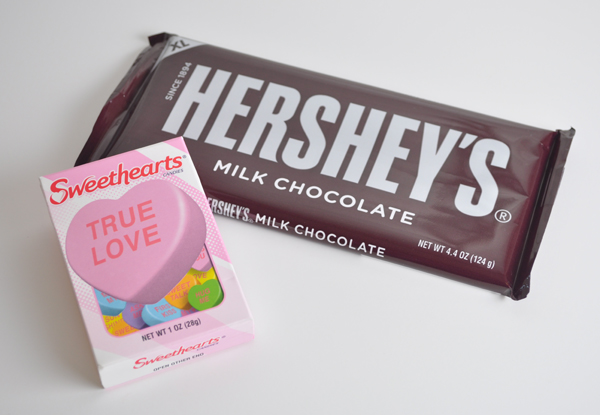 I made a full-body Minecraft character for the Hershey's bar, that wraps around much the same way as the Sweethearts box.
Here is the free Valentines printable here:
Minecraft XL candy bar wrapper
Download, print, cut out, wrap, tape, and give to another Minecraft obsessed friend. = )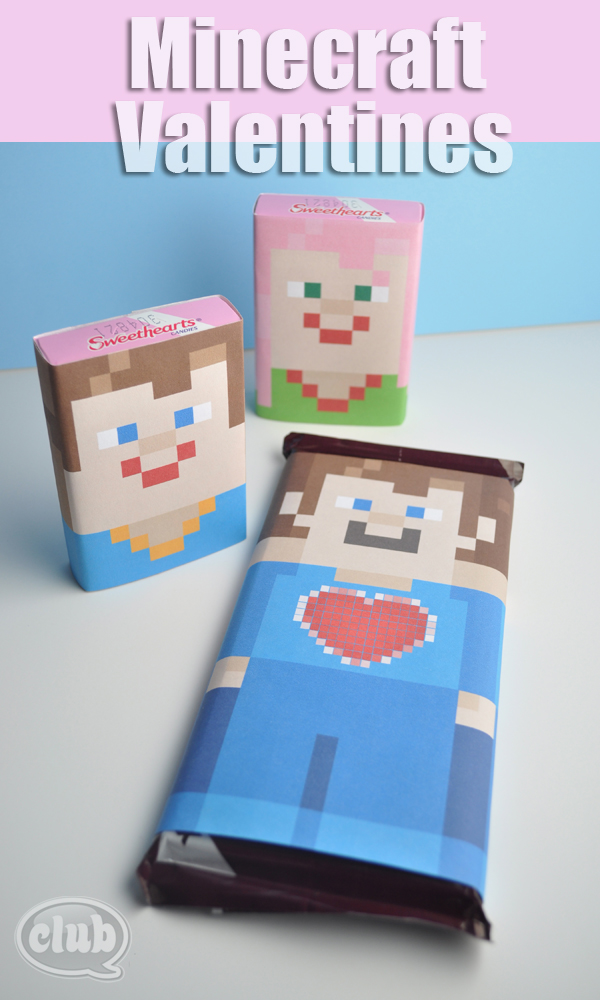 I posted an easy, calorie-free, classroom Valentine idea with the pencils printable last week, but for another quick and easy idea paired with some sweets, try the Minecraft Valentines candy wrapper printables.
Enjoy and Happy Crafting!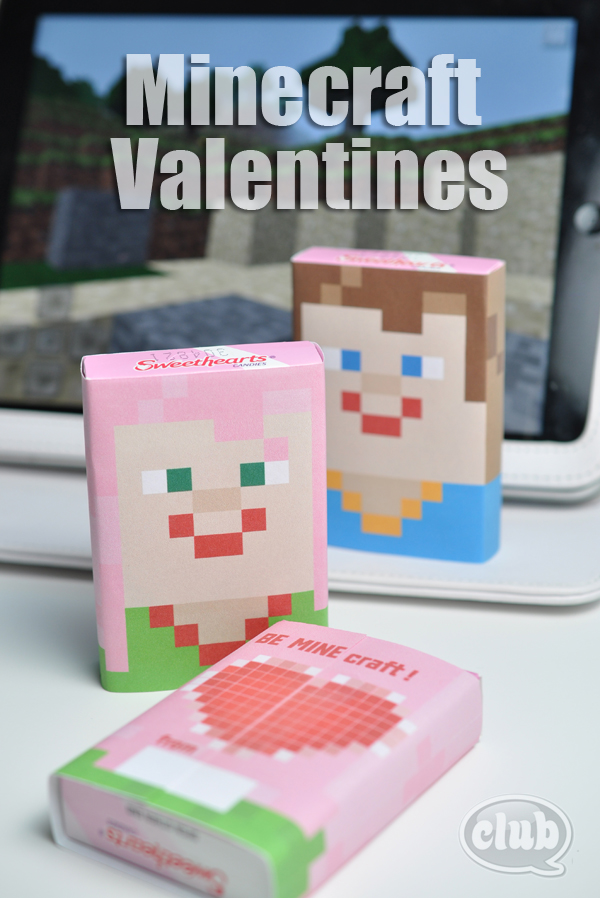 If you liked this post, and want more, you can subscribe to be on our mailing list here.