I don't know about you, but my tween comes home from school every day absolutely famished! I don't know what it is. I know she has eaten lunch and snack at school, but something about that 3 o'clock hour, she is ravenous.
She recently had a homework playdate with a friend, and it was the perfect opportunity get a little "KRAFTy" and do a little taste testing. My daughter has always been a huge macaroni and cheese fan, so when I proposed that we try out five new mac-and-cheese flavors, her and her friend jumped at the chance.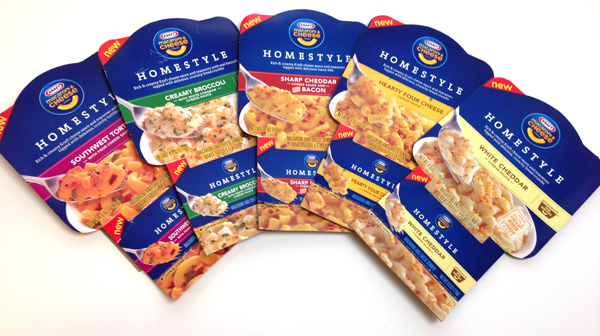 The five new Kraft Homestyle Macaroni and Cheese Microwaveable Bowl flavors are:
Southwest Tortilla
Creamy Broccoli
Sharp Cheddar with Bacon
Hearty Four Cheese
White Cheddar
Each one is a single serving, with a nice generous portion, and is ready in less than 5 minutes. They are packaged in their own microwaveable bowl, and each with three unique flavor pouches depending on the flavor. For instance, the Creamy Broccoli flavor has a vegetable seasoning pouch, a creamy cheese pouch, and a bread crumb topping pouch.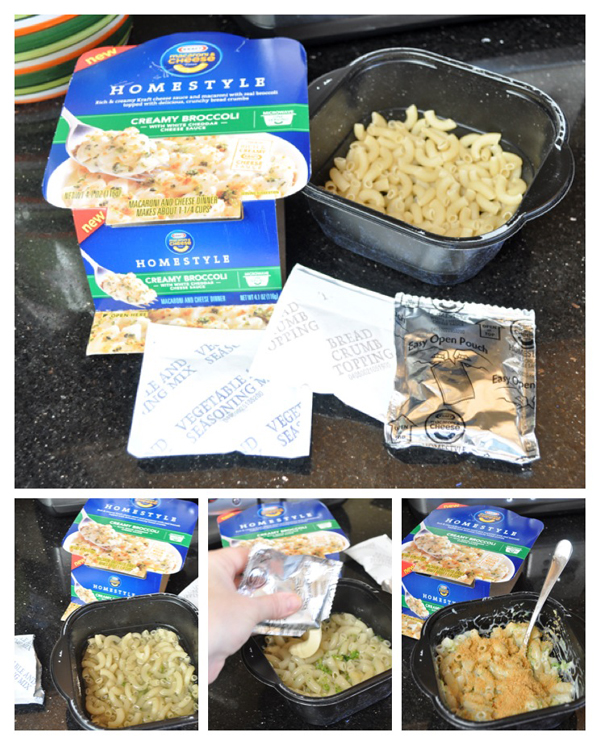 They are super easy to prepare. Simply mix in the seasoning packet along with water up to the fill line marked on the bowl and microwave for 4 1/2 minutes. Then squeeze in the creamy cheese pouch and stir. Finish off by sprinkling on the final flavor, in this case, the bread crumbs for the Creamy Broccoli macaroni and cheese flavor.
Yes, we did officially try every single new flavor! I passed around little bowls of each as taste tests, and here are the results: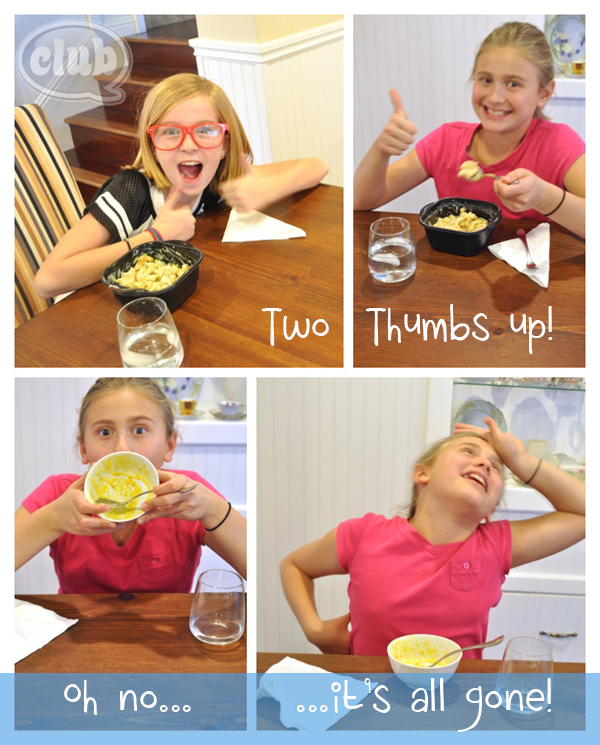 The girls did enjoy all of the flavors, but they definitely had a favorite. Their favorite was, hands down, the White Cheddar, with the Hearty Four Cheese flavor as a close second. My girl preferred no bread crumbs, where as her friend loved them on top.
My favorite was actually the Southwest Tortilla. The flavor was really delicious and filling. The tortilla chip pouch was a nice addition, but I think I would prefer it without. I guess, like mother like daughter. = )
Try one of these new satisfying homestyle flavors today!
Enjoy!
Connect with Kraft:
Disclaimer: I am part of the Mom It Forward blogger network. Mom It Forward and Kraft Homestyle Macaroni and Cheese Microwaveable Bowls partnered in support of this campaign. Kraft Homestyle Macaroni and Cheese Microwaveable Bowls compensated me for participation in this campaign. However, all thoughts and opinions are my own.