OMG-o-s-h!
My tween cannot stop saying that! If you have seen some of the LEGO movie commercials you will certainly understand. She cannot wait to see it when it comes out in theaters tomorrow.
I'm saying it in my head over how cute these personalized pencil pouches turned out and how easy it was to make them with my new crafty tool – my Silhouette.
I could go on and on about how excited I am to start crafting with my Silhouette, which can cut on almost everything from paper, to fabric, to vinyl, to some of the newest products they just rolled out, Adhesive Washi Sheets, Magnet Paper, and Vellum!
Let's just say, my and my Silhouette are going to have some crafty fun together, starting with this simple project.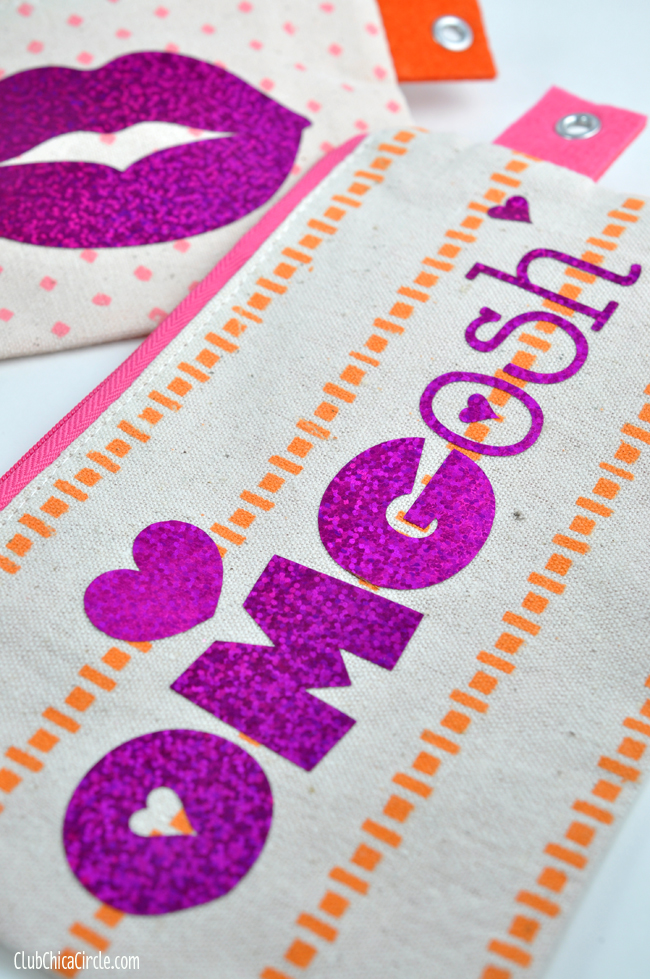 I found these fun pencil pouches in the dollar section at Target one day and grabbed them right. They are cute already, but I thought I would take them to the next level and personalize them.
I also had some extra Fashion Glitter Iron On Transfer sheets from our Holiday snowflake project, and I went to work designing the perfect graphics for the pouches.
With Silhouette Studio Designer Edition software, it was simple to layout out and create my designs. With the Designer edition software, I was able to take some of the designs from my Illustrator program and place them right into the software.
If you have never used a cutting machine before, this feature is HUGE!
You can cut and design with .png, .jpeg, .tiff, gif. .gsd, dxf, .and .svg files.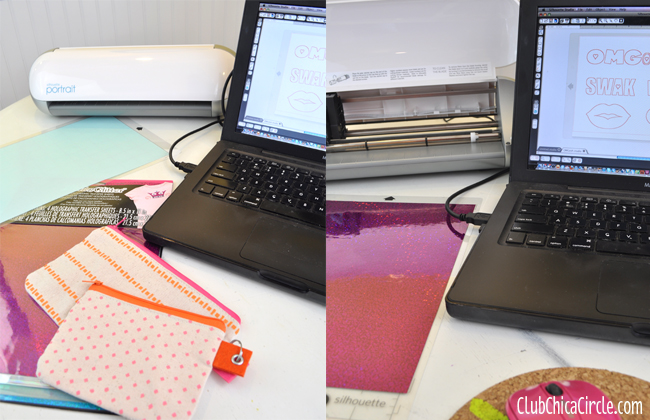 I love how intricate the cuts I could make with my design on my Silhouette Portrait.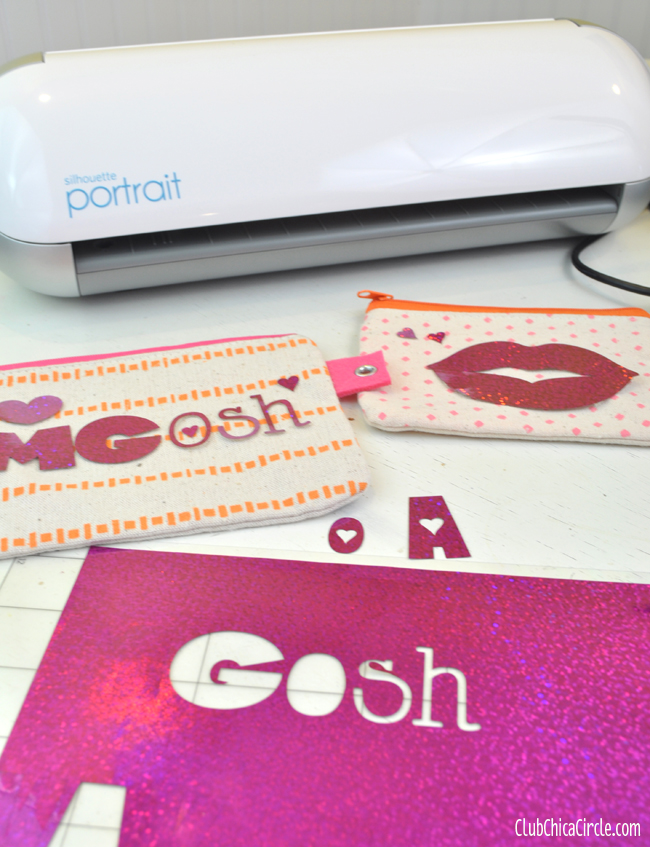 After the machine did all the work for me, I ironed on my designs onto the pencil pouches. They turned out perfect!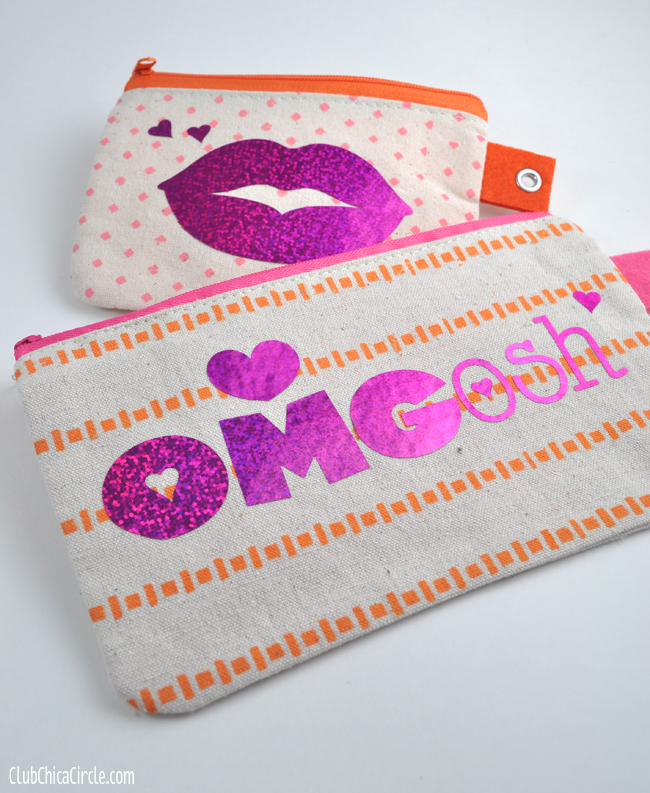 I put a fun original design on the front and the back and SWAK (or sealed it with a kiss). = )
I'm still LOL at how cute they turned out, and OMGosh!, my daughter is going to flip when I include them as part of her birthday present this month!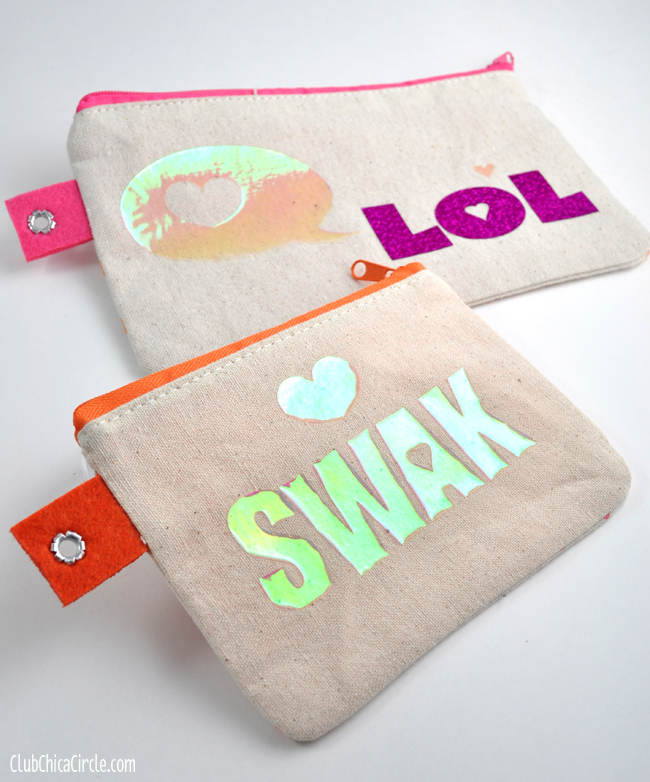 Good news! Right now Silhouette is having a super Designer Edition Promo.
Check out these bundles that you can grab for yourself with this special promo code: CLUBCHICA.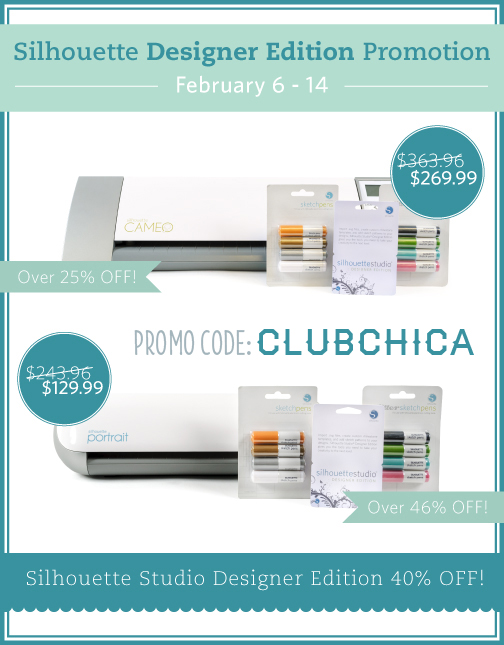 The Silhouette CAMEO®, The Silhouette Studio® Designer Edition Software, the glitter collection sketch pens, and the metallic collection sketch pens for $269.99 ($94 in savings)
The Silhouette Portrait™, The Silhouette Studio® Designer Edition Software, the glitter collection sketch pens, and the metallic collection sketch pens for $129.99 ($114 in savings)
40% off the Silhouette Studio® Designer Edition Software!
Those are fantastic deals if you ask me, and talk about glitter pens! I can't wait to get my hands on these and see what I can create with them. So fun!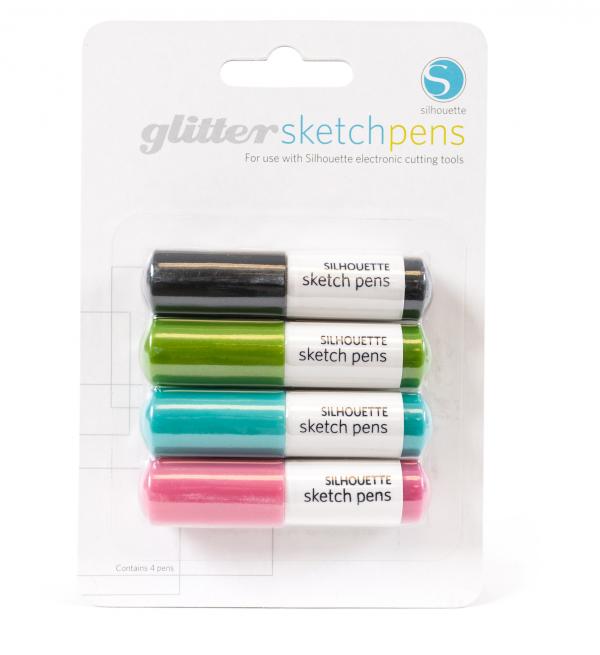 And truly and honestly, the Silhouette Studio Designer Edition software is what really make this machine so powerful in my eyes.
Let me break it down for you here: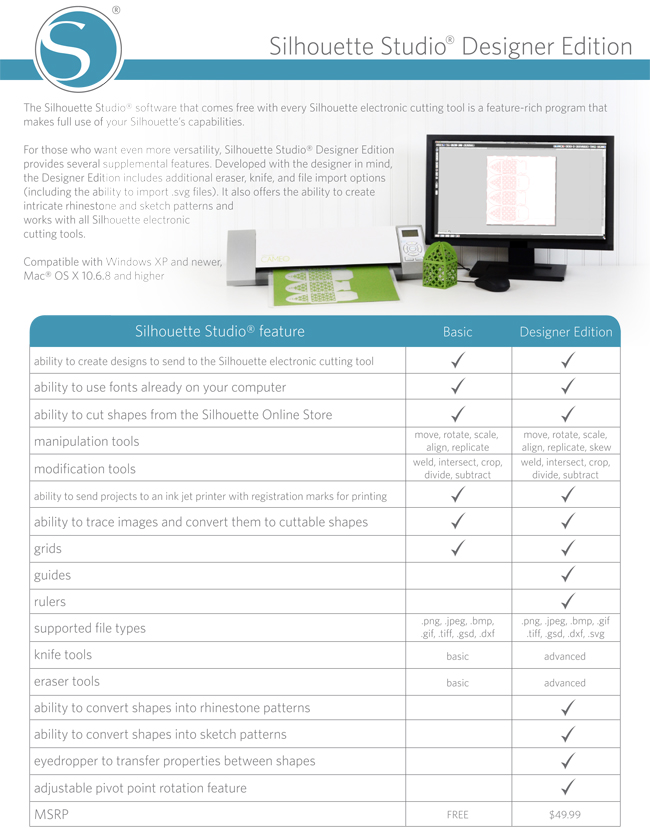 Their store is filled with loads of great designs, but I also love the flexibility of creating my own and being able to cut and design with them.
So, grab this deal and get crafty.
Go to Silhouette here, and be sure to use the special promo code CLUBCHICA in the checkout to get the discount and the special bundle prices!
Happy crafting!
If you liked this post, and want more, you can subscribe to be on our mailing list here, and make sure to get your free Cupcake Toppers Printables for Every Occasion.

Feeling social? Follow ChicaCircle on Facebook or Twitter, and follow me on Pinterest or Instagram.