Disclaimer: This post is brought to you by I Love To Create Tulip Shimmer Products and Blueprint Social. All ideas, opinions, and images are 100% my own.

It's been our Thanksgiving tradition for the past few years to drive up into the hills to a tree farm in Northern California the day after our family feast. We bring a picnic breakfast and search for the perfect holiday tree for my sister's home. Each year it gets bigger and bigger and more fun. It is usually the place where you can take some really good "card-worthy" family photos. And this year, I added some Tulip Holiday Sparkle and Shine to our festivities.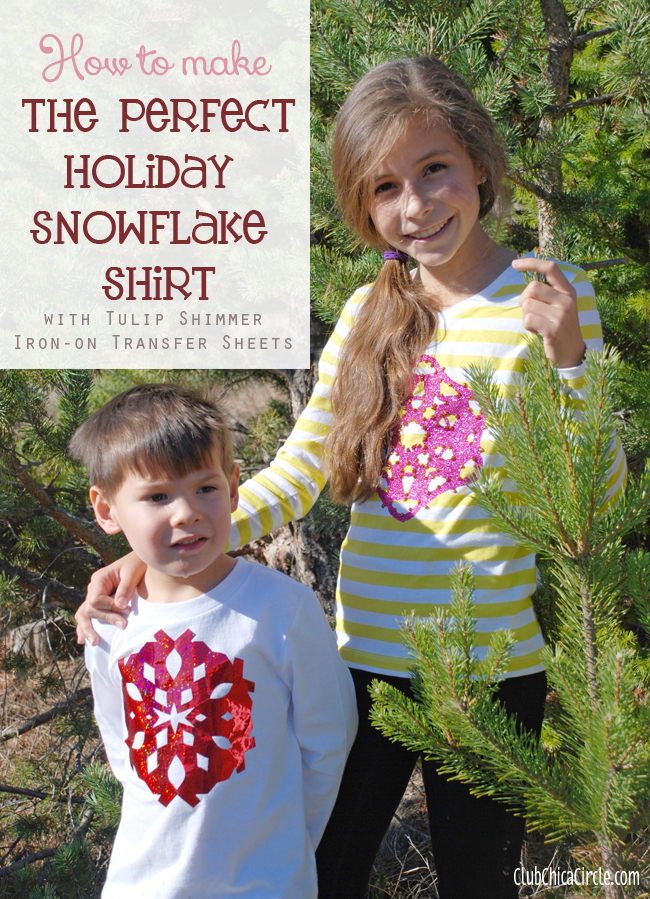 When I recently my package filled with a variety of Tulip Shimmer products, I knew I had to create some cool holiday tees for the kids. Tulip glitter and sparkle products are perfect for your holiday DIYs, whether it be embellishing a sparkly accent to your wardrobe or making a sparkly seasonal décor!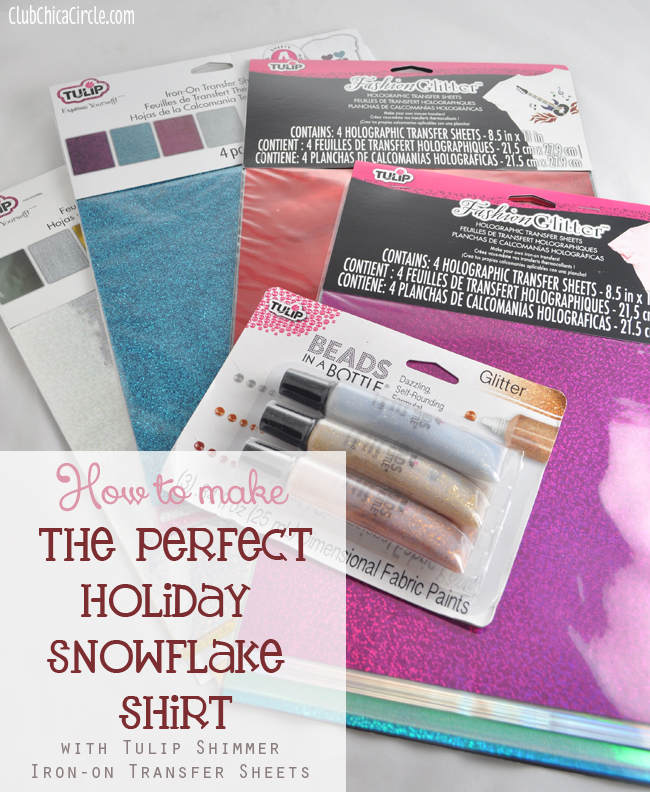 I absolutely love the Fashion Glitter and Sparkly Iron-on Transfer sheets, and have always loved their Beads in a Bottle product.  They aren't just for fashion. I've even used them to decorate one of our pumpkins this year.
The Tulip iron-on transfer sheets are thin and shimmery, and come in a variety of colors and designs. They either have a smooth finish, or some have a real glittery texture to them.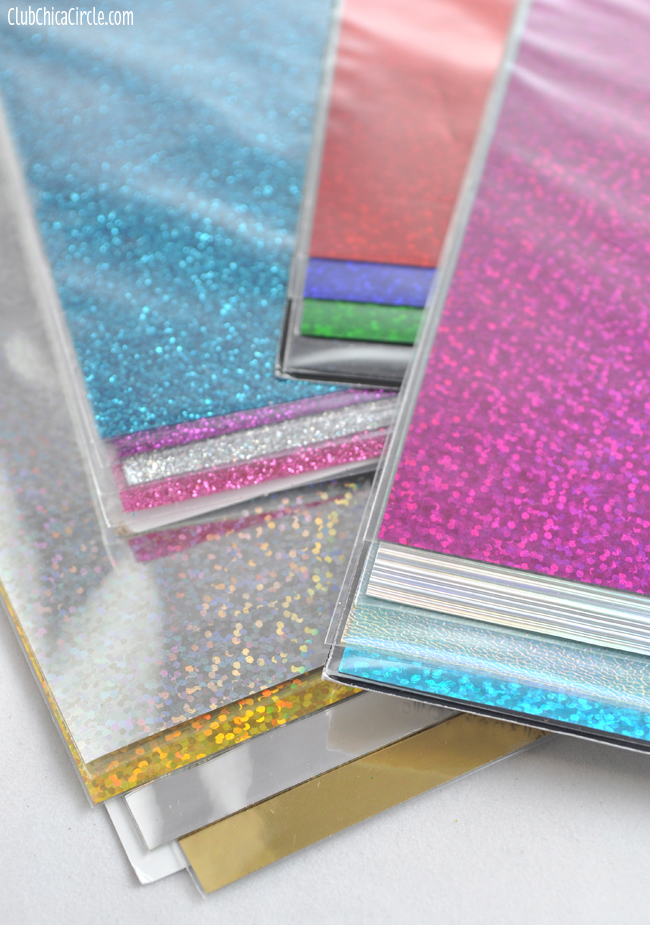 So sparkly!I knew I wanted to make pretty snowflakes with them.
First I tested out a snowflake shirt for myself.
Remember how to make a paper snowflake? Well this is the same exact concept, but with sparkly shimmer sheets.
To make your own holiday snowflake shirt, first plan out your snowflake design. You can wing it and do a random cutting pattern, or you can cut out your snowflake first and use it as a template.
After you have cut out your design, simply unfold your sparkly snowflake, place on your shirt where desired with a thin cloth on top. With firm pressure and a dry iron, transfer your snowflake onto your shirt for about 40 seconds.

All of your folding creases should iron out and your snowflake will be attached.
I knew this was going the perfect holiday craft idea for my tween daughter and niece to tackle. I prepped them with what they were doing, and they were so excited.
The hardest part was trying to pick out what color shimmer sheet to use. I picked up plain matching tees for the girls, and for my two nephews to iron on their designs with.
First, the girls practiced making snowflakes with paper. With a little research, they figured out the perfect way to fold a paper snowflake. Let's just say, it was different than I remember.
Here's a quick video tutorial on how to fold the perfect paper snowflake. Once you fold it, you can cut any design into it.

Keep in mind when planning out your snowflake design, that you are planning out half of your design. Once you cut it on the fold on the outer edges, it creates the full shape when unfolded.
Then, we used the paper snowflakes they made as templates to cut out each unique snowflake from the Tulip Iron-on Transfer sheets. We held the folded paper snowflake on top of the folded shimmer sheet and cut.
The sheets don't fold sharply like paper does, so you need to take a little care to hold it in its folded position while cutting. The sheets are a little slippery just because of the nature of the product.
Just as every snowflake is completely unique, so were our snowflake designs.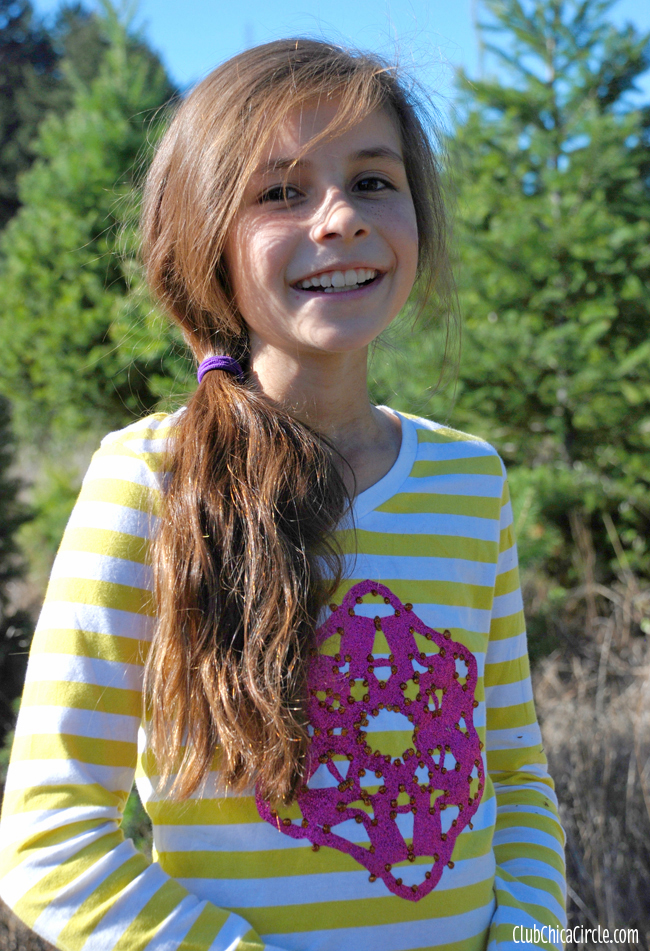 After ironing on the shimmery snowflakes, the girls some extra detail with the Beads in a Bottle. My niece added a little, while my girl added a lot. =)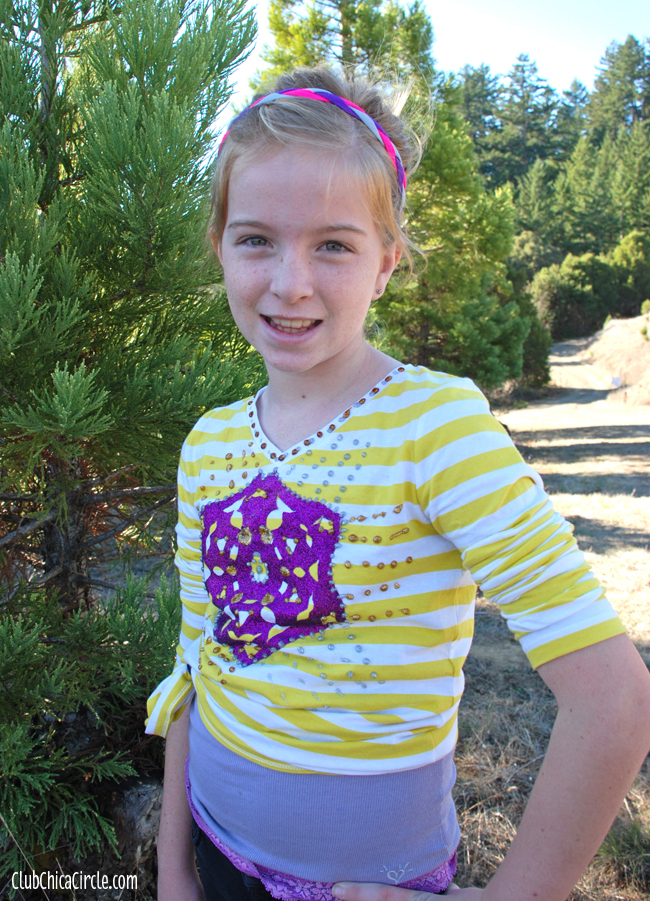 But, isn't that what personalization is all about!
Then they each made a shirt for my twin nephews in festive colors of red and green.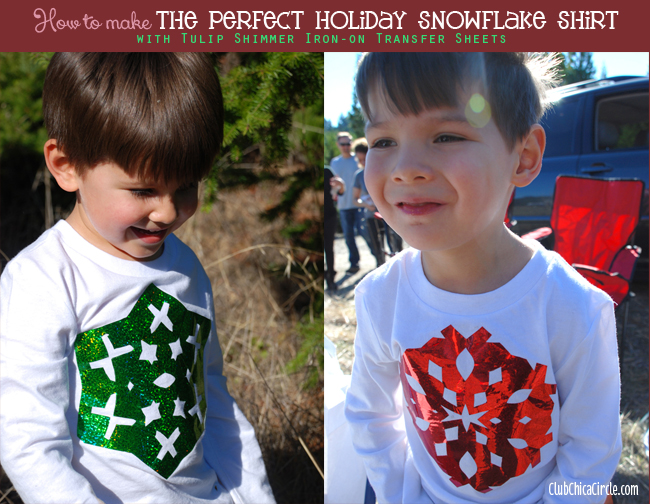 I love how shiny they turned out, and how the sunshine made them glimmer!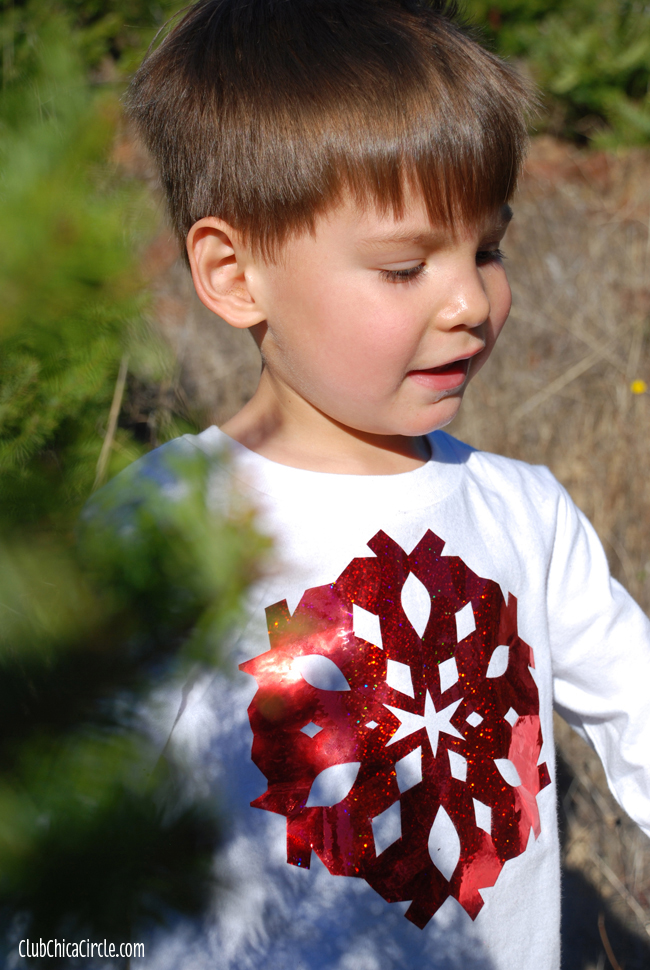 And, just saying, these snowflake shirts make a great "card-worthy" family outfit idea.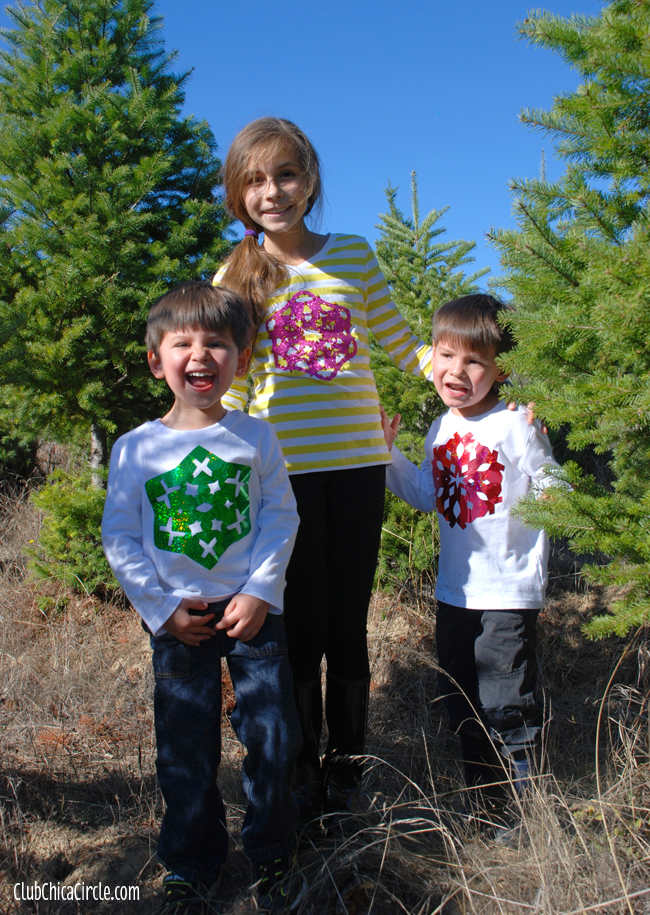 Yep, that is one of my nephews screaming at the top of his lungs,"CHEESE" while I try and get a good siblings photo.
Priceless!
Connect with I Love to Create and learn more about Tulip products on Facebook, Twitter, and Pinterest. And check out the I Love to Create blog for more crafty holiday ideas.
And for a little more easy holiday inspiration from ILTC, check out these glittery Christmas trees that are so cute and easy to make!
Happy Crafting!
If you liked this post, and want more, you can subscribe to be on our mailing list here, and make sure to get your free Cupcake Toppers Printables for Every Occasion.

Feeling social? Follow ChicaCircle on Facebook or Twitter, and follow me on Pinterest or Instagram.
Disclaimer: This post is brought to you by I Love To Create Tulip Shimmer Products and Blueprint Social. All ideas, opinions, and images are 100% my own.