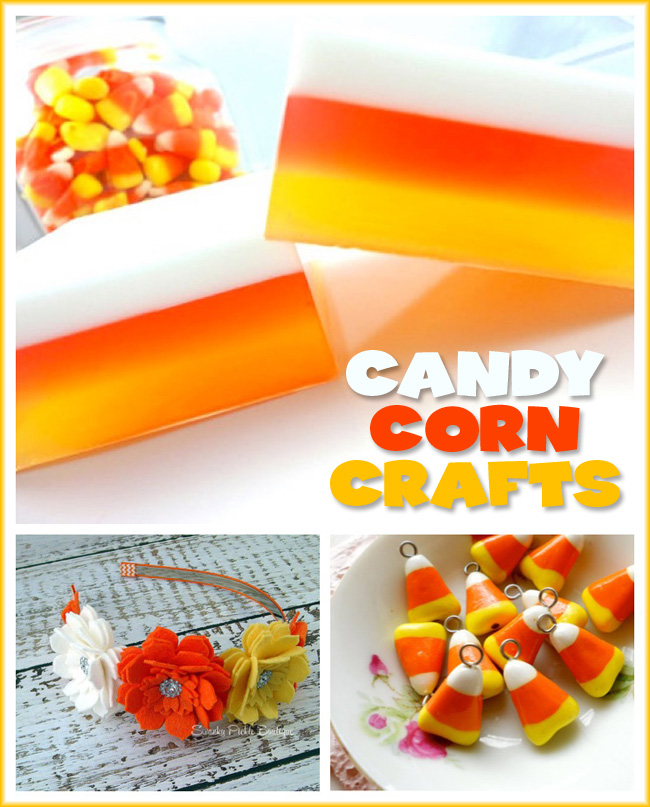 I LOVE candy corn. I have a weakness for this sweet, buttery, colorful candy. I know that Fall is right around the corner when I start seeing this candy in the stores. I've already bought a bag, have you?
Last year, I did a round up of candy corn inspired edible treats. This time I'm sharing some super cute candy corn craft ideas from one of my favorite homemade marketplaces – Etsy.
One of my favorite Fall candies is the candy corn. There is just something so iconic about this sweet white, orange and yellow striped candy that makes me smile.
I found 5 super crafty candy corn creations on Etsy, my favorite homemade marketplace, that I just had to share. Even if you aren't crafty, you can purchase these candy corn crafts from those who are. Or, get inspired to make them yourself. It's the perfect time to either get crafty or buy from those who are for the Halloween holiday.
1. Candy Corn Crocheted Hats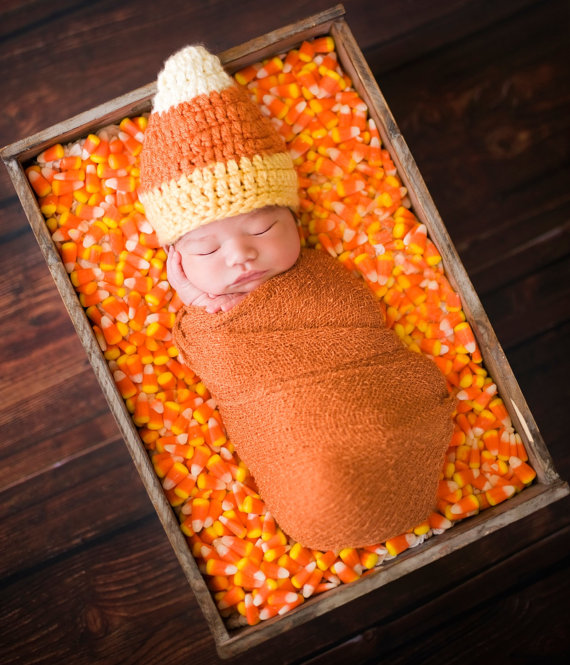 Ok, seriously. This is one of the cutest pictures I have ever seen! You can find this newborn crocheted candy corn hat from Whimsy Lane Boutique.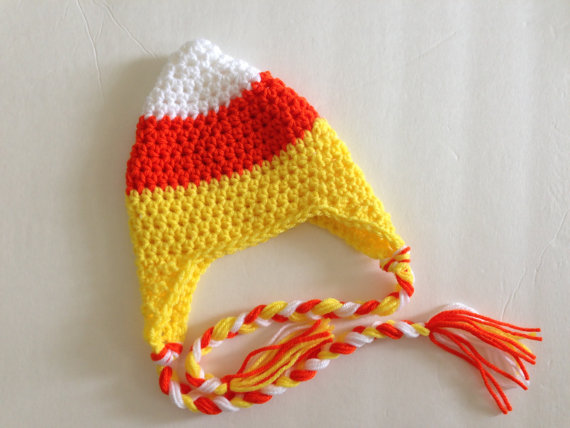 Or for older kids, Nancy Bags 4U's shop carries this super cute earflap version with braided strings at the end.
2. Candy Corn Soap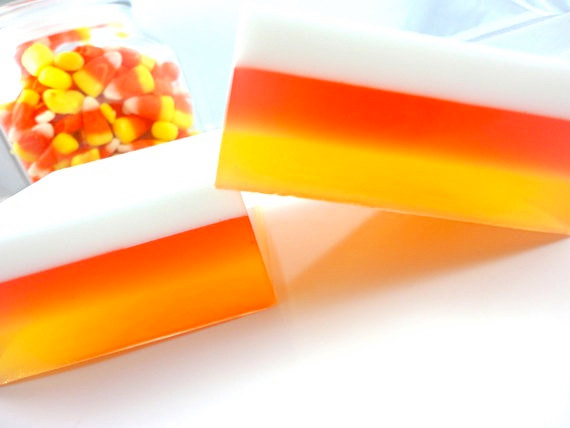 Get clean and get in the Halloween spirit with this candy corn soap from Symbolic Imports.
3. Candy Corn Charms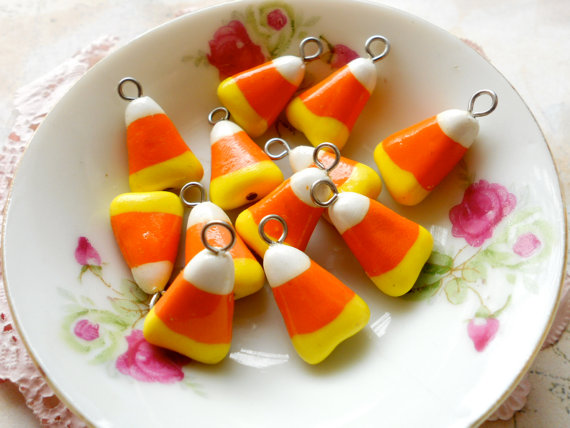 String these delectable beads from Around The World's shop onto string or necklace chain for a festive Halloween inspired necklace or bracelet.
4. Candy Corn Flower Headband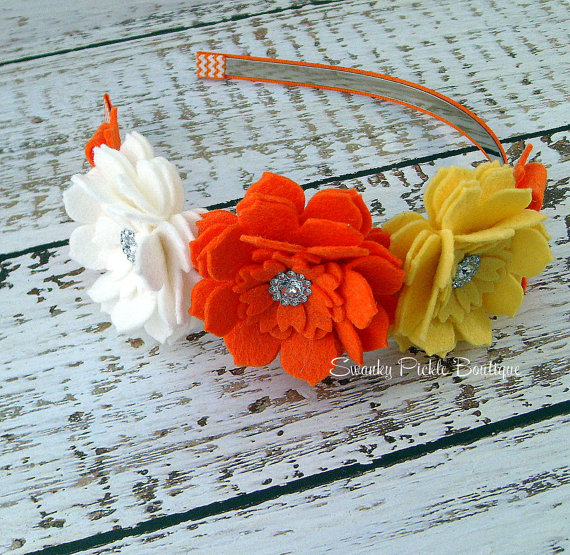 I love this candy corn inspired flower headband from Swanky Pickle Boutique. My tween would rock this! It's so beautiful and the perfect Fall hair accessory.
5. Candy Corn Costume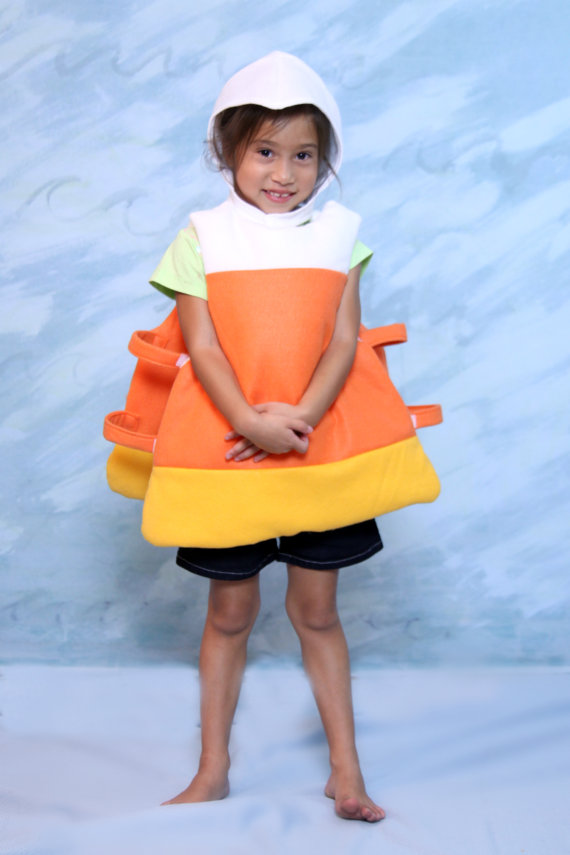 And of course, the list would not be complete without a candy corn homemade costume. So cute! Find it at LauriesGift Etsy shop.
You can't eat these candy corn crafts, but you can sure be inspired by them! So, will you make any of these candy corn creations, or buy them from the crafty professionals?
Here's to sweet candy corn crafting!
Follow Pauline for more crafty chatter at Club ChicaCircle, or on Facebook, Twitter, Pinterest or Instagram.
From candy corn soap to a candy corn costume, you will either be inspired to make some of these crafty creations yourself, or buy from the professionals.
Either way, I say it's a perfect way to get ready for Fall. They may not be edible, but they sure are sweet!
Happy candy corn crafting!
images via Symbolic Imports, Swanky Pickle Boutique, Around The World
If you liked this post, and want more, you can subscribe to be on our mailing list here.
Feeling social? Follow ChicaCircle on Facebook or Twitter, and follow me on Pinterest or Instagram.