We just got Boo-ed the other night, and we couldn't wait to pass it on. What do I mean by that? No, we weren't on stage, we were at home minding our own business when suddenly the doorbell rang about three times and when we answered the door there was no one there. We heard the faint sound of a giggle, and looked down and there was a cute Halloween bag filled with yummy treats and a sheet that said "You've been Boo-ed!" There was a cute poem to go with it, and instructions on how to pass it on from BeenBooed.com inside the treat bag.
Ok, we can take a challenge, especially a sneaky crafty challenge like this! The poem instructed us that we had to secretly Boo two more people within a day. My tween and I had so much fun shopping for Boo containers and treats. We baked homemade loaves of Pumpkin bread, which we wrapped up in parchment paper. I labeled them with these Halloween Printables from last year. We also filled little treat bags with candy corn, included some Halloween-inspired ghost Peeps, and a tube of Halloween colored mini-M&Ms.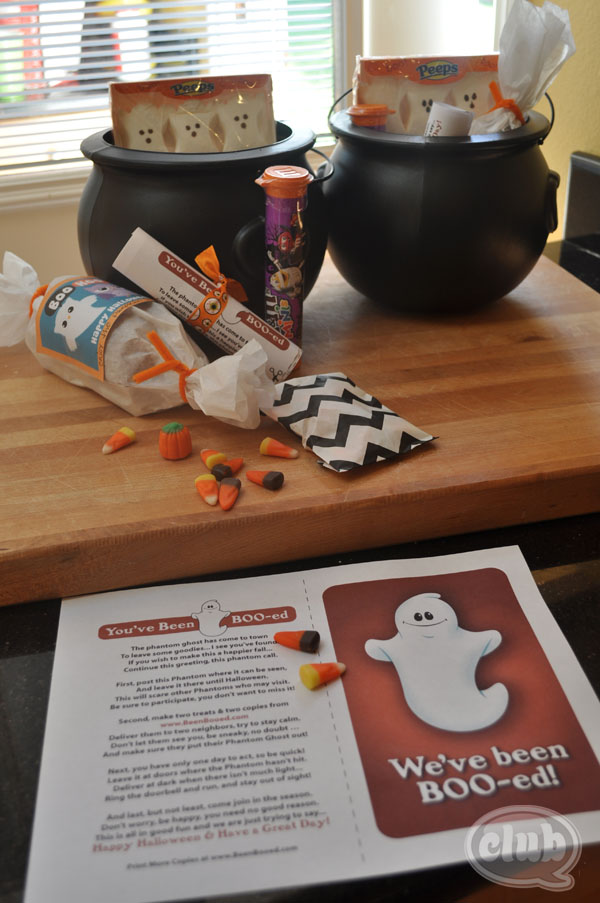 I challenge you to start a neighborhood Boo-fest today. Go to BeenBooed, print out your own "You've Been Boo-ed!" printout, fill a bag or bucket with treats and play a little ding-dong-ditch with your kids. I promise, you will leave giggling too after you make your secret deliveries. = )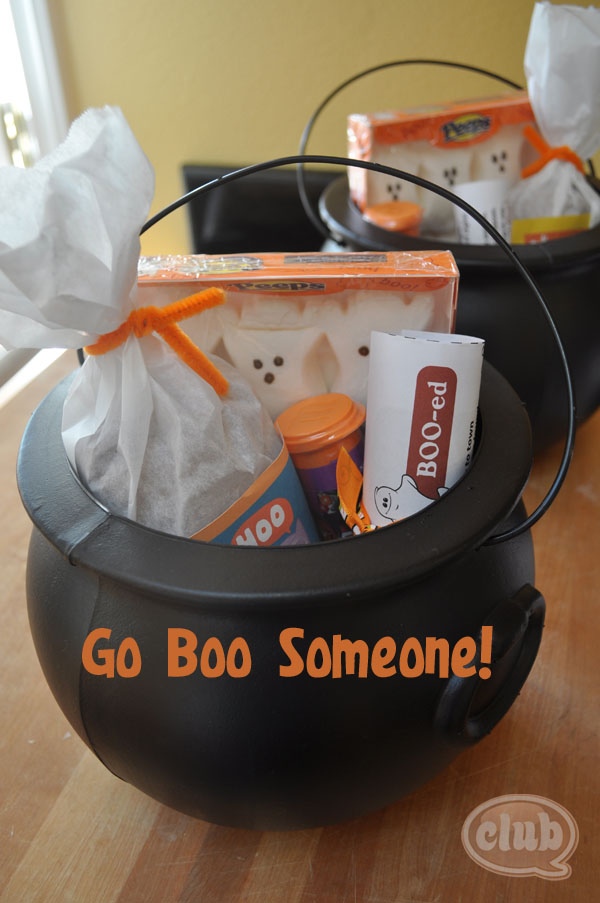 Happy Booing!
p.s. BeenBooed.com has an office Been Boo-ed printable too!
If you liked this post, and want more, you can subscribe to be on our mailing list here.