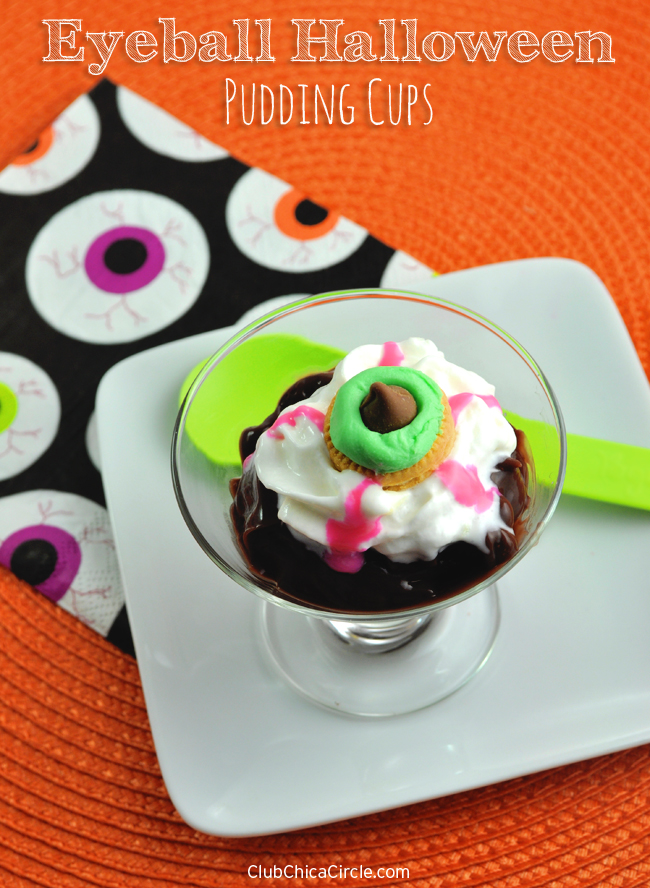 Ok, I lied. I did have one more eyeball craft idea in me. This one is a SWEET one. = )
Yesterday, we shared a round up of 11 Last Minute Halloween Ideas, and today's post makes 12! This one is just a fun quick dessert idea, all in the spirit of that spooky holiday that is just days away. Make this as a fun after school snack, or make a bunch for a fun Halloween party idea.
This is all you will need to make your own Eyeball Pudding Cups:
Chocolate pudding
Mini Oreos (I used the blonde ones)
Frosting (color of choice – I used green for the "iris" portion of my eyeballs, and it looks cool and spooky too)
Chocolate Chips
Whipped cream
Pink or Red Icing
Honestly, I am all about quick and easy, and I used all ready made ingredients above, so all I had to do was squirt and assemble.

I squirted a little green frosting on the top of one Mini Oreo, and then placed a chocolate chip in the center. The chocolate chip becomes the pupil of your eye dessert.
Then with chocolate pudding at the bottom of a single serve dish, squirt a little whipped cream on top. Place your frosted cookie on the top, and finish it off by squirting pink or red icing lines down the sides of your whipped cream mound.
That's it! So easy to put together, and so fun to eat—perfect for a party!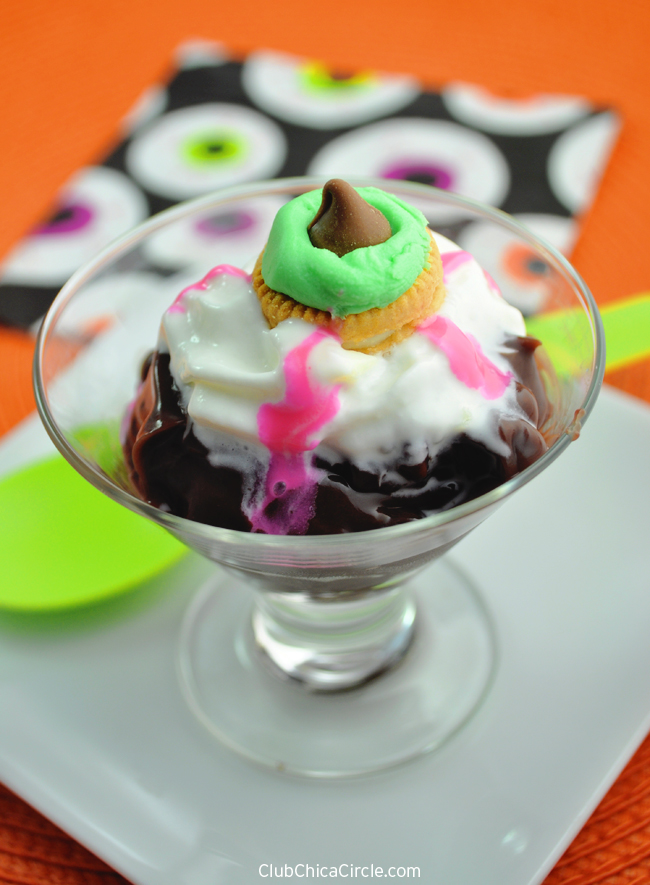 Creepy and delicious at the same time!
Enjoy!