I'm so excited to share a special guest post today from one of my favorite fellow crafters!
I'm absolutely in love with this simple, yet fancy craft idea! And can you believe it is made from clay?! These rings turned out so pretty! They would make great homemade gift ideas! Enjoy!
~~~~~~~~~~~~~~~~~~~~~~~~~~~~~~~~~~~~~~~~~~~~~~~~~~~~~~~~~~~~~~~~~~~~~~~~
Hello Club Chica Circle Readers! My name is Amy and I blog over at Delineate Your Dwelling. I write a creative DIY blog about all kinds of things that make my heart go pitter patter. I'm excited to be here today sharing these fun Geometric Clay Rings.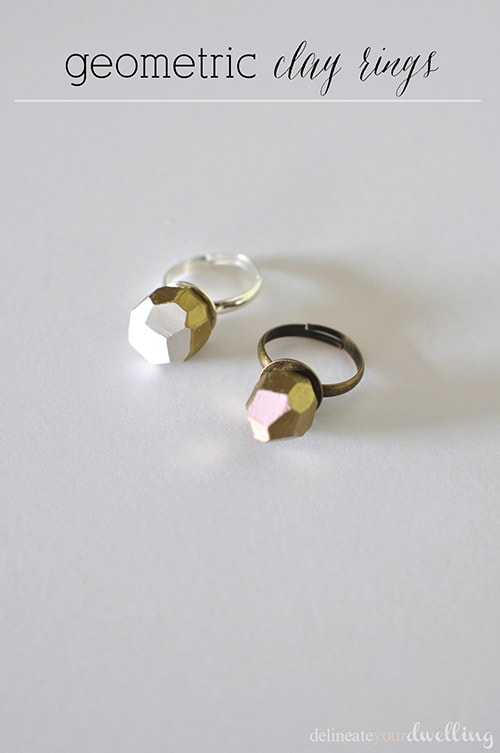 Supplies:
White Crayola Air.Dry Clay, I bought this tub for $10 and it's lasted for months worth of projects.
Acrylic Paint, colors of your choice
Crafting Jewelry Rings (They have a flat surface on the top)
Gold Foil Paint Pen
E-6000 Industrial Strength Adhesive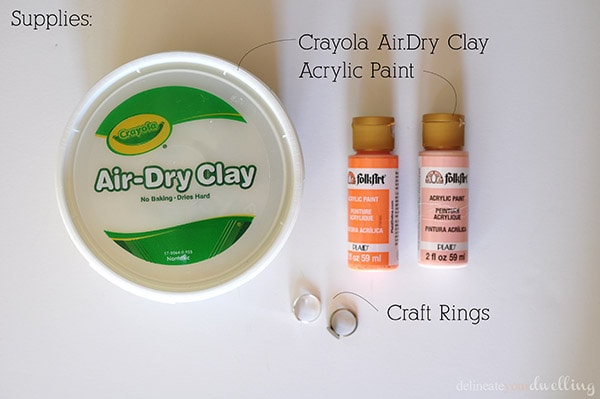 The first step is roll a small ball in the basic size and shape you want your finished geometric "gem". I let my two balls dry a few hours and they were just hard enough that I could carve and shape them a bit. If they are too wet still, they will pull and it's not a good thing.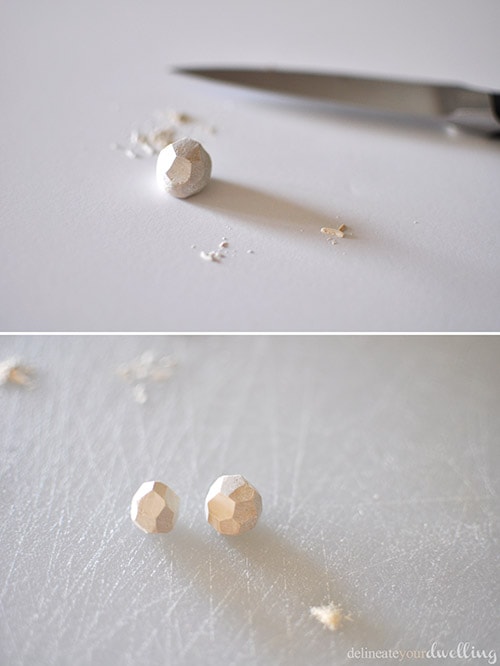 After the geometric gems have completely dried out (24 hours is sufficient for these small sizes), it's time to have fun painting! I used my gold foil paint pen and to paint the oblong shape mostly gold with a small spot of pink and orange. The more circular shape got half gold and half white.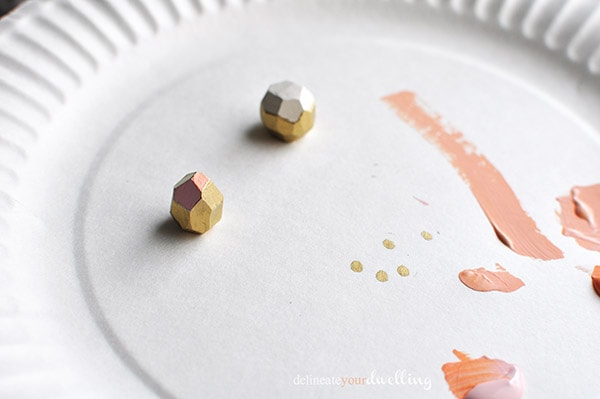 Once the paint had dried, I adhered the geometric gems to the ring bases using E-6000 Industrial Strength Adhesive. While it dried, I stuck the rings in a small bowl of rice so they would stay propped up correctly.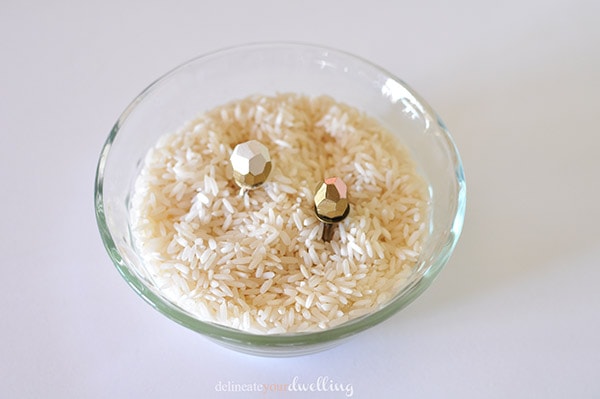 I am so in love with the final products!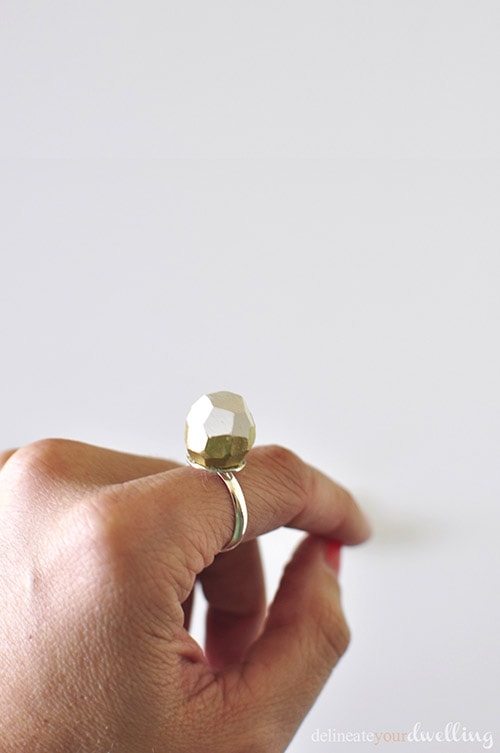 I am planning a few girl's nights just so I have an excuse to wear these fun Geometric Clay rings!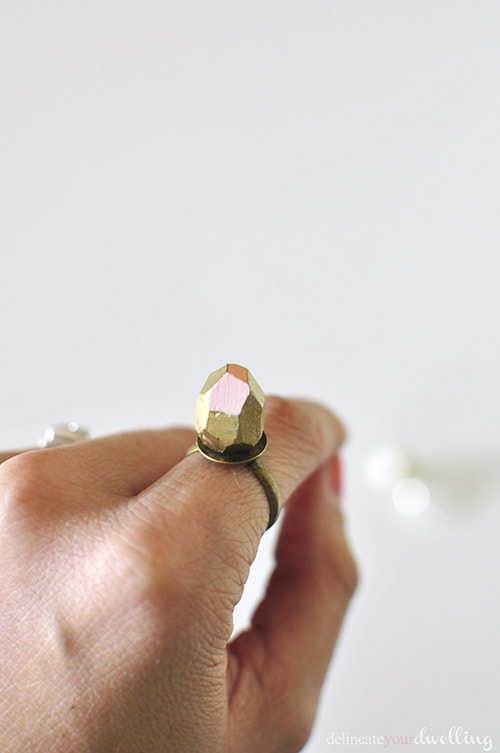 Thanks so much for having me, Pauline!

If you liked this project, be sure to stop by and say hello over at Delineate Your Dwelling.
You can also follow me on Facebook, Pinterest and Instagram.