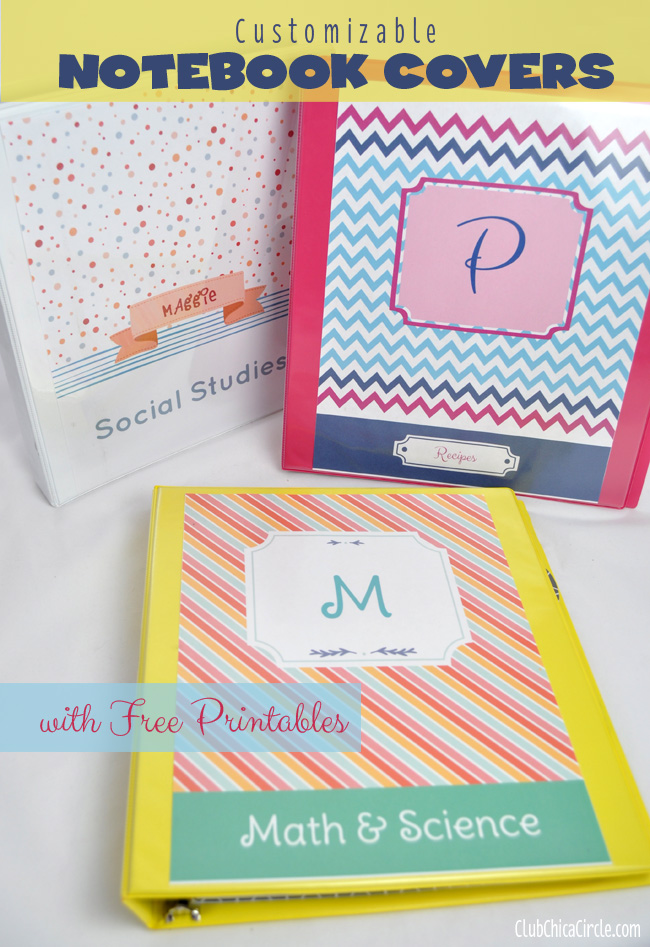 My tween has successfully made it through the first week of middle school. It was quite a transition from elementary school, but she is loving it. This week has been all about readjusting to new schedules and getting organized. She has three separate notebook binders separated between the different subjects and class periods. I have spent the week getting organized as well, and today' craft idea and free printable is all about personalization and organization.
I've created a free printable that you can customize yourself. I've created four different fun designs to choose from. As you might have guessed from previous posts, my daughter loves to personalize. She has gotten so many great comments on her locker décor at school.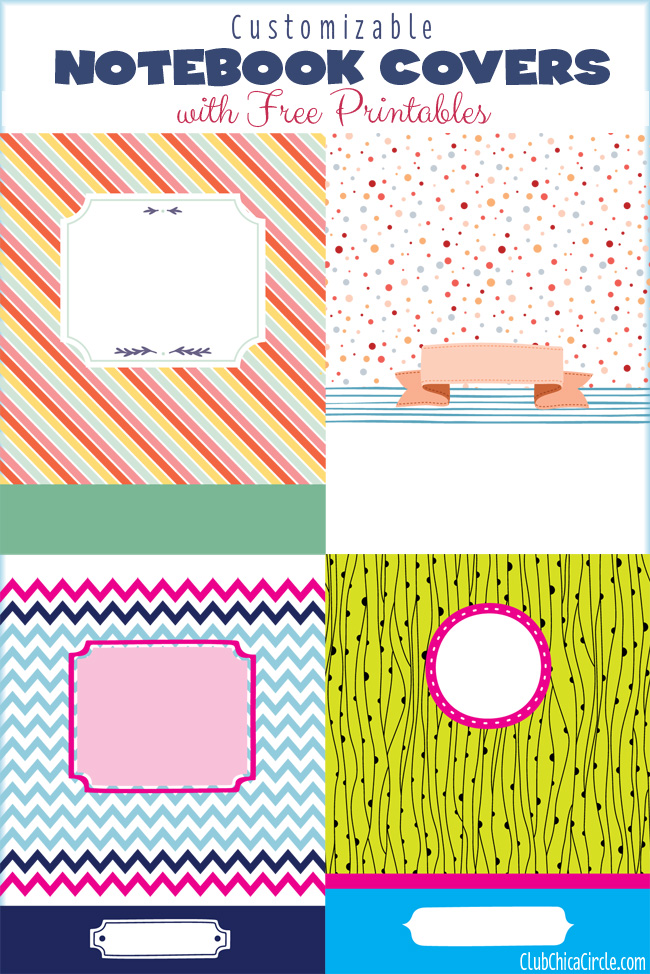 Simply open up the pdf in adobe reader, and use the type tool to click on each open text area. I created 2 different places to type in for each design.
On some you can add your initials or monogram, and others your name. Then, fill in the subject, or what you are organizing in your notebook binder on the other text areas. This is great organization tool for kids as well as adults. I made one for myself for my recipe binder. I am always tearing out recipes from magazines or printing them out from my computer, and a notebook binder is a perfect place to keep them all.
Download, customize, and print your Customizable Free Personalized Notebook Cover Printables here, and get organized with style! Make sure your printer setting is on full-sized letter or edge-to-edge printing. Then just slip your printout in the front plastic sleeve of your notebook. The cool thing is, you can make as many as you want with the pdf template.
Enjoy!
Happy Friday and Happy Crafting!
If you liked this post, and want more, you can subscribe to be on our mailing list here.
Feeling social? Follow ChicaCircle on Facebook or Twitter, and follow me on Pinterest or Instagram.