This year for my niece's birthday, I got a little crafty, and a little tricky. First, I mailed her a birthday cupcake in a can.
Today I am sharing the sponge cake postcard I sent her, only this time the cake wasn't real. = )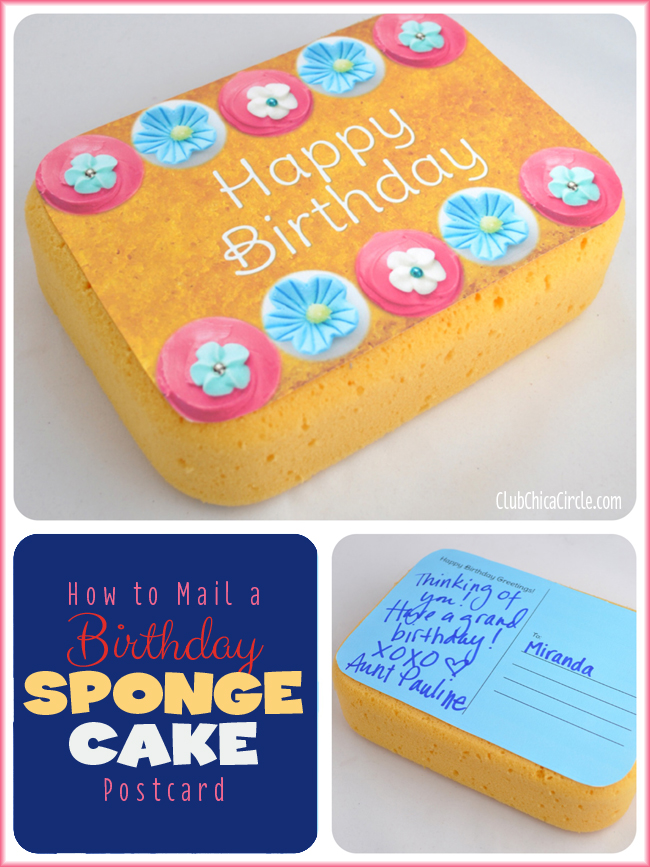 I have always loved the craftiness of this mailable slice of cake from SheKnows, and knew I wanted to try it for myself, but in a simpler form. My niece recently had a birthday, and I knew it was the perfect time to send her a birthday "sponge"cake.
I wanted to make a simple sponge cake postcard version – one that required no cutting or caulking.
I started with a simple rectangular shaped yellow sponge that I found at Home Depot—the kind pf sponges that are perfect for washing cars, approximately 7″ x 5". I also used some spray adhesive and scissors that I used to attached the super cute printable I designed to complete this simple craft idea.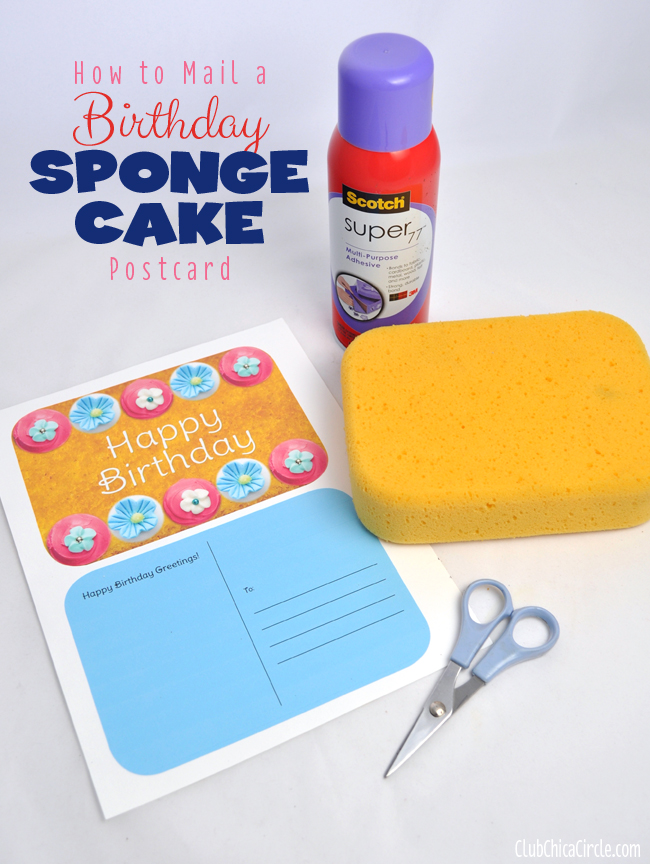 You can grab the free printable here:
Happy Birthday Sponge Cake Craft Idea Printable
I printed it on white cardstock weight paper and cut it out. I made it to size to fit the top and bottom of the sponge perfectly. And the design on the top of the sponge printable should match the color and texture of the real yellow sponge, giving the illusion of real sponge cake.
I used the spray adhesive to paste the printable on the sponge. The only thing left to do was to write my message and address the sponge postcard.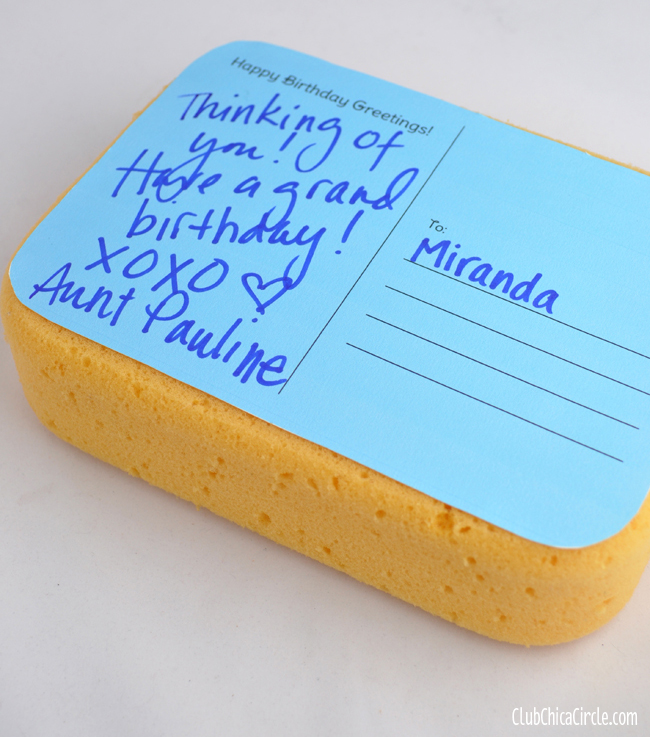 I took it to my local post office, and used the self-serve station to weigh and print out a stamp to mail it regular first class mail, just like any other postcard or package. Postage was in between $2 – $3, but it made it perfectly to its destination, and my niece got a real kick out of it.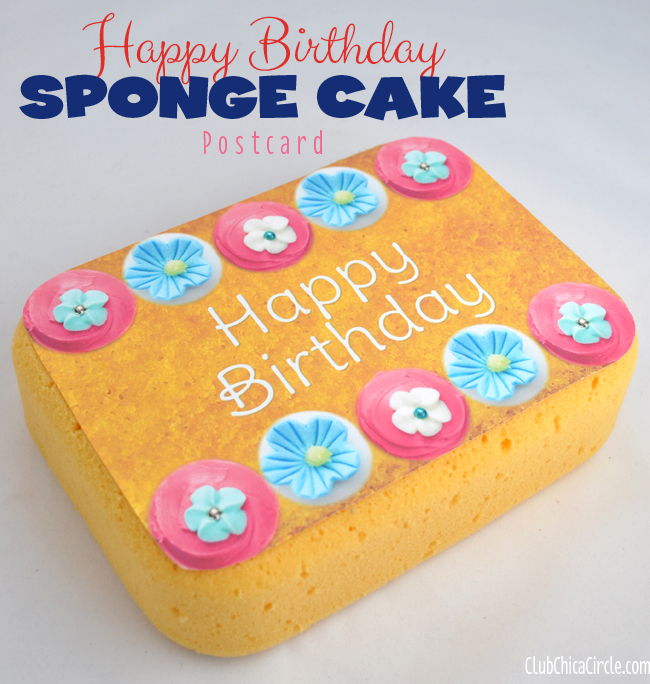 Looking for a fun birthday postcard idea? Try this simple craft idea and mail it to someone special.
Happy crafting!
If you liked this post, and want more, you can subscribe to be on our mailing list here.
Feeling social? Follow ChicaCircle on Facebook or Twitter, and follow me on Pinterest or Instagram.