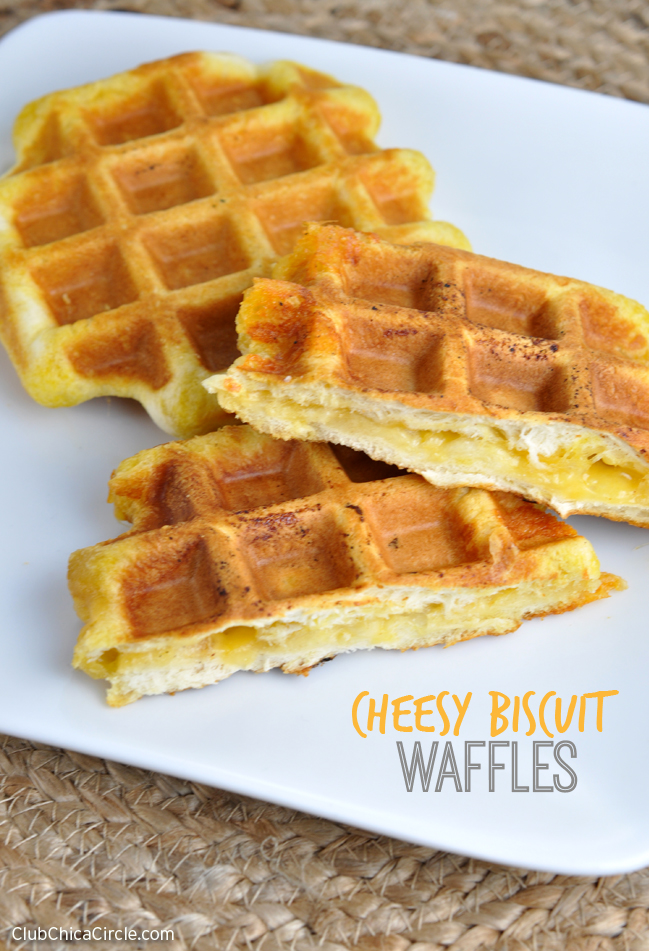 There is just something about warm, melty cheese and hot bread that is the ultimate comfort food. And ever since I realized you could cook so much more than your traditional waffle in a waffle iron, I have been testing out different waffle iron hacks. My daughter has happily been my after school snack taste tester, and this one was a winner.
And when I say hack, I mean I don't have a recipe for cheesy biscuit waffles, I have a way to make them in less than 3 minutes.
Here is what I used to make my Cheesy Biscuit Waffles:. 
Refrigerated Biscuit Dough (I used the large Pillsbury Grands!)
Shredded Cheese
Waffle Iron
Nonstick spray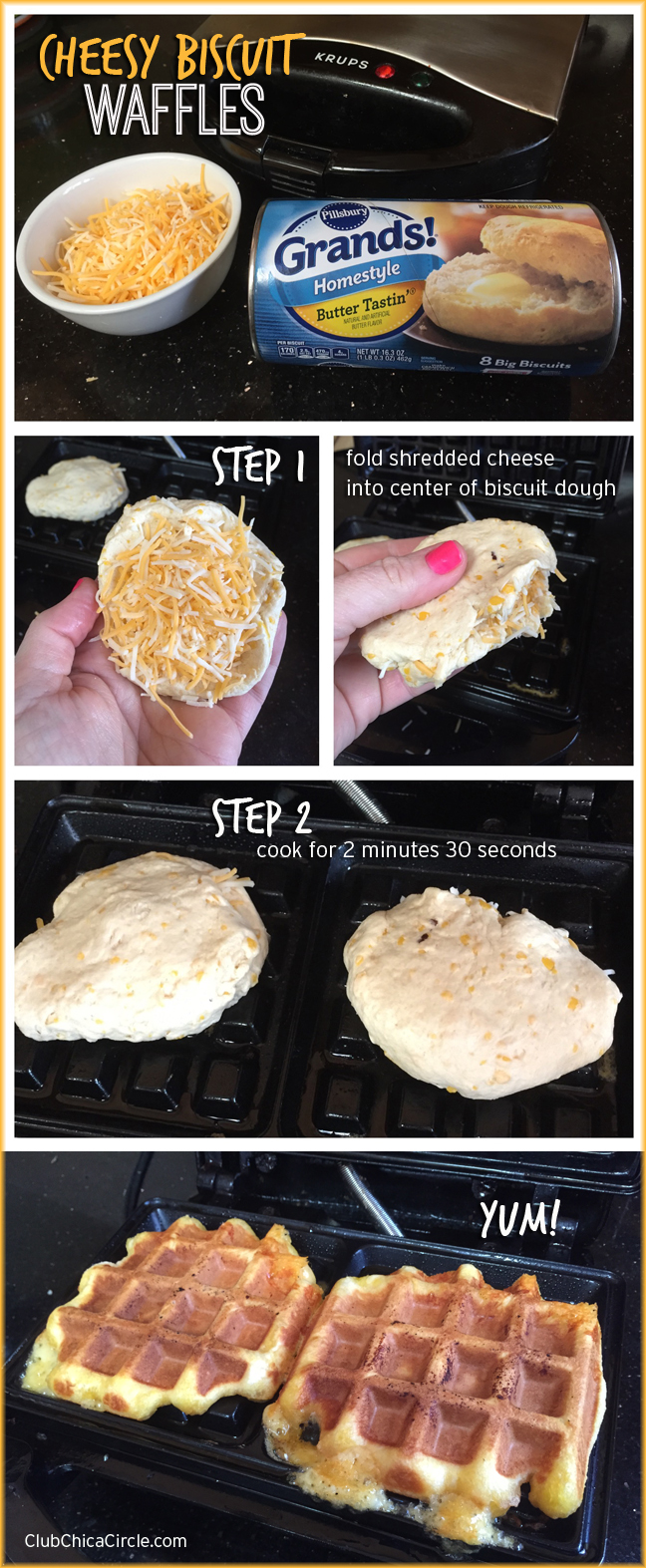 After my waffle iron was nice and hot, I sprayed with a little nonstick spray.
Then I took one large biscuit dough and sandwiched shredded cheese in the middle. Then onto the the waffle iron to cook for 2 minutes 30 seconds. That was the timing I found on my waffle iron that cooked the biscuit but didn't burn the bread.
When I opened the waffle iron, you could just smell and see the melty cheese and warm bread.
YUM!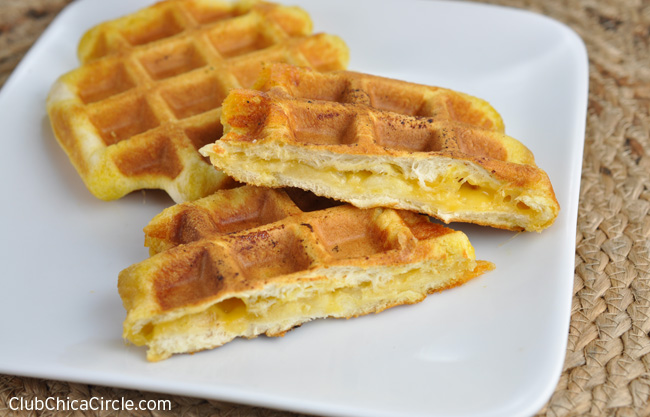 It was definitely a hit, and a quick and easy afternoon snack. Think about it thought, this could make the base to a yummy sandwich, or a really great compliment to some soup. The nature of the waffle biscuit makes it so easy to dip into a warm bowl of tomato soup.
Ok, now my mouth is watering! If you like this waffle iron hack, you will love these yummy ideas: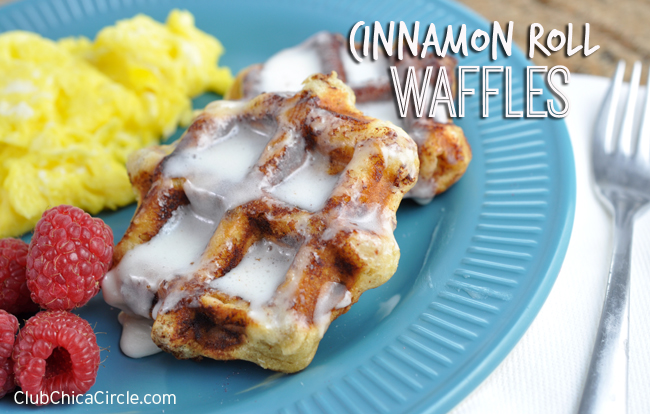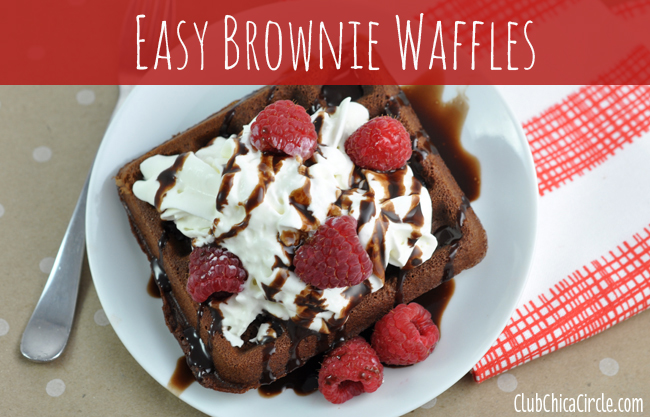 Red, White and Blue Cookie Waffles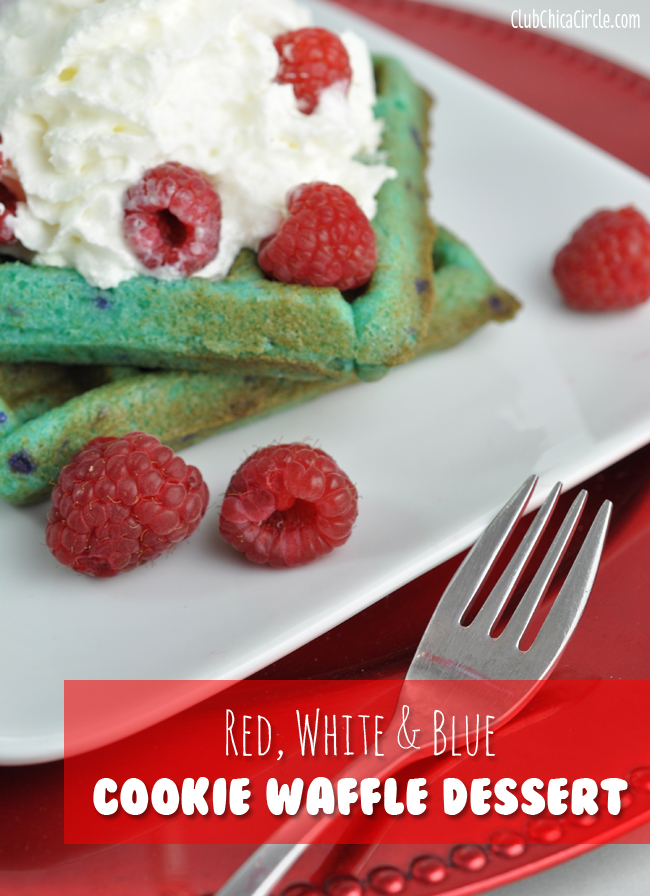 Yum!