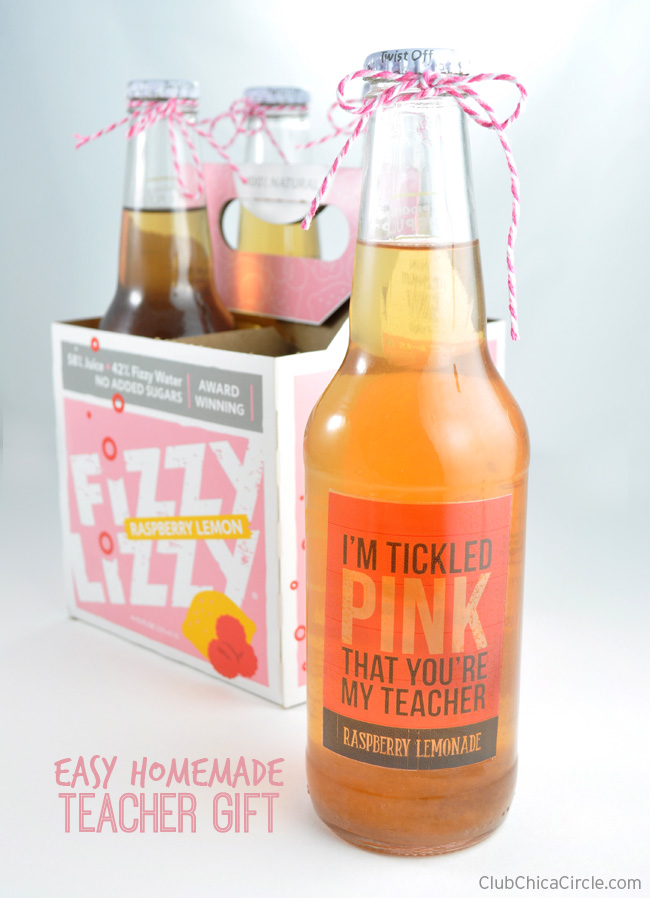 My daughter recently gave me the countdown to summer. Spring break gave her a taste of what summer is going to be like—playing outside from morning until dusk, no homework, and a new adventure every day. Although it was hard waking her up for school the first day back from Spring break, I'm lucky that she actually does like going to school. It's not just that she gets to see all of her school buddies again, I know she really enjoys some of her classes. I know that has everything to do with her teachers.
Teacher Appreciation Day is at the beginning of May, and that is exactly what inspired today's super easy crafty idea. I was first inspired by the simple graphic I found in the Silhouette store (Design ID #77328) that read, "I'm tickled pink that you're my teacher." I also wanted to try out the Silhouette printable clear sticker paper sheets.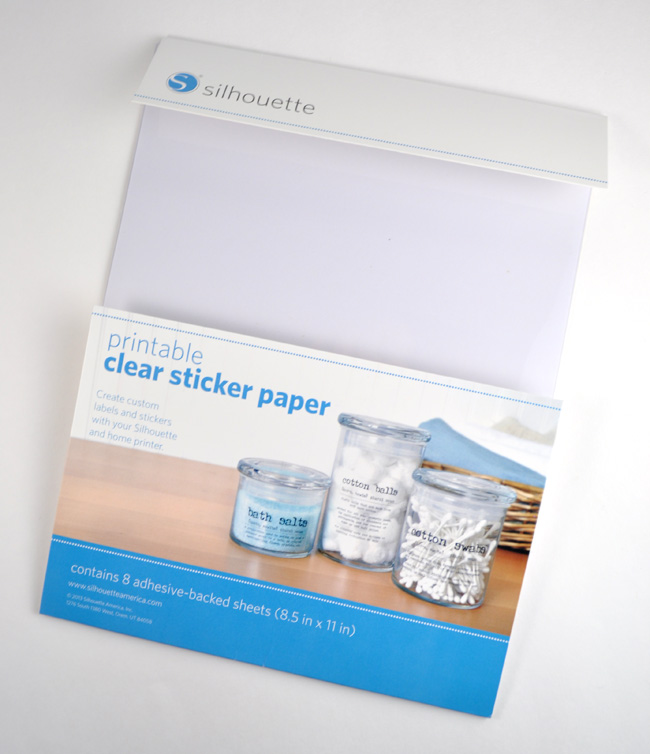 Then it was just a matter of finding fun PINK drinks or sodas to attach my labels to. I found a four pack of fun fancy Raspberry Lemonade sodas, some fun pink grapefruit sparkling waters, and even a super hot pink Vitamin Focus water.
I sized and tweaked my labels in the Silhouette design studio, printed it out to my printer first, then let my Silhouette do the work to cut each label out.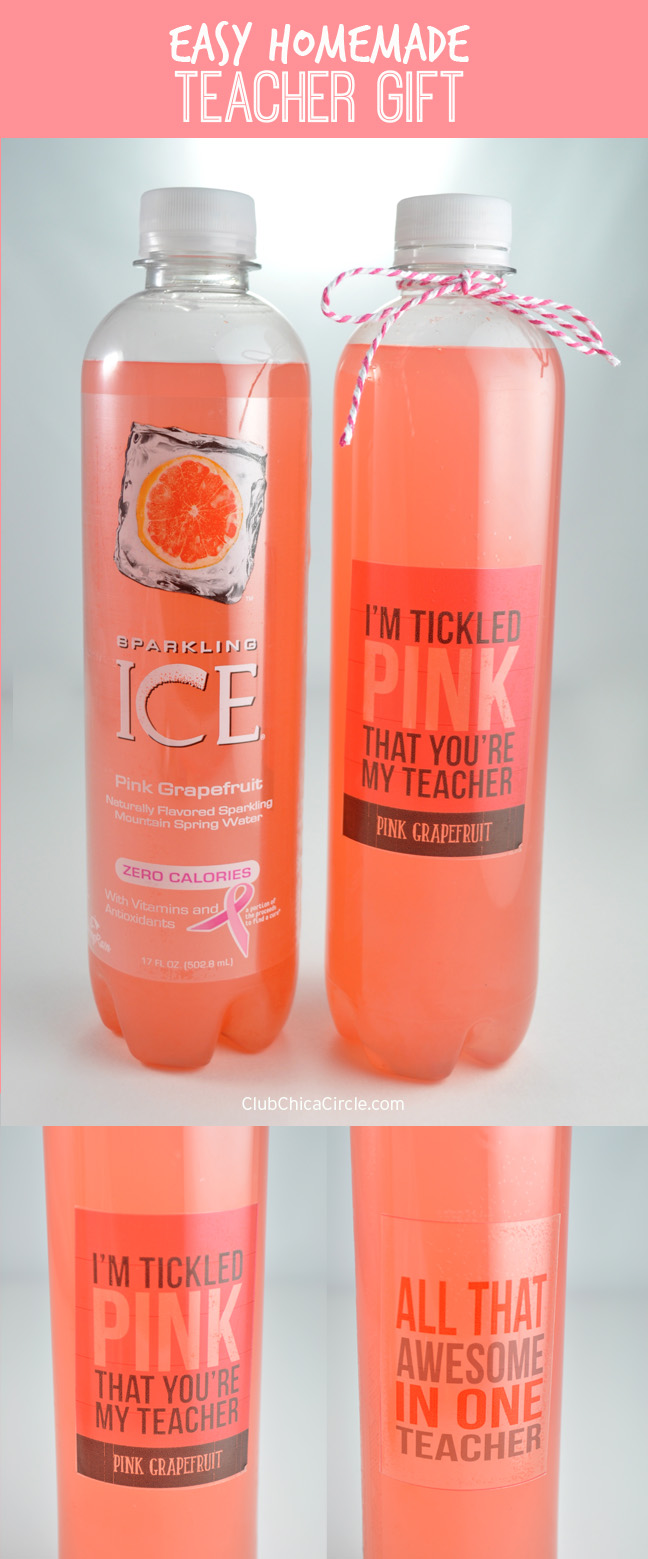 I also found another great teacher inspired design in the Silhouette store that read "All that awesome in one teacher" (Design #77325).
I removed the pink grapefruit label, and attached one of my labels in the front, and the other in the back. Then a little baker's twine bow at the top makes everything look special.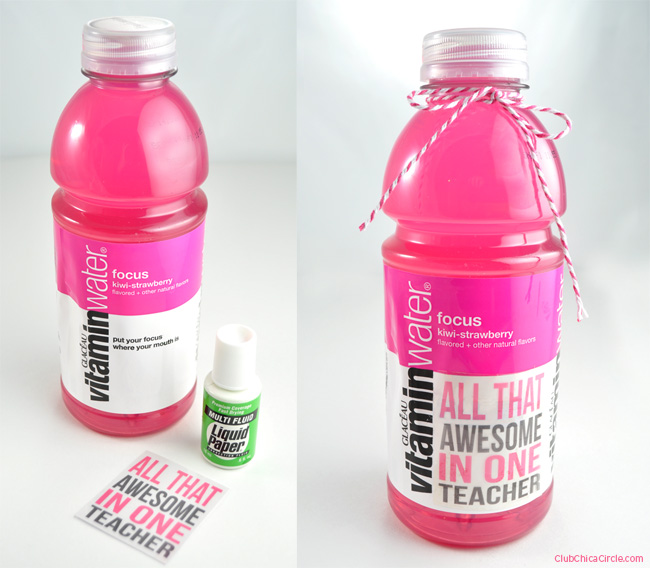 For the Vitamin water, I got a little creative with the existing label. I used a little "white-out" to cover up the tagline on the front of the label, and added my own label right on top to make a fun custom teacher gift.
I used my handy Silhouette Portrait and the Silhouette Design Studio to create all of these labels.
Right now Silhouette is running some really great Spring deals and bundles!·
The CAMEO bundle will be $269.99. (with special promo code)
The Portrait bundle will be $149.99. (with special promo code)
To get these great deals be sure to use the special promo code: CLUBCHICA
But, don't wait, these deals are only good between April 14th and April 28th.