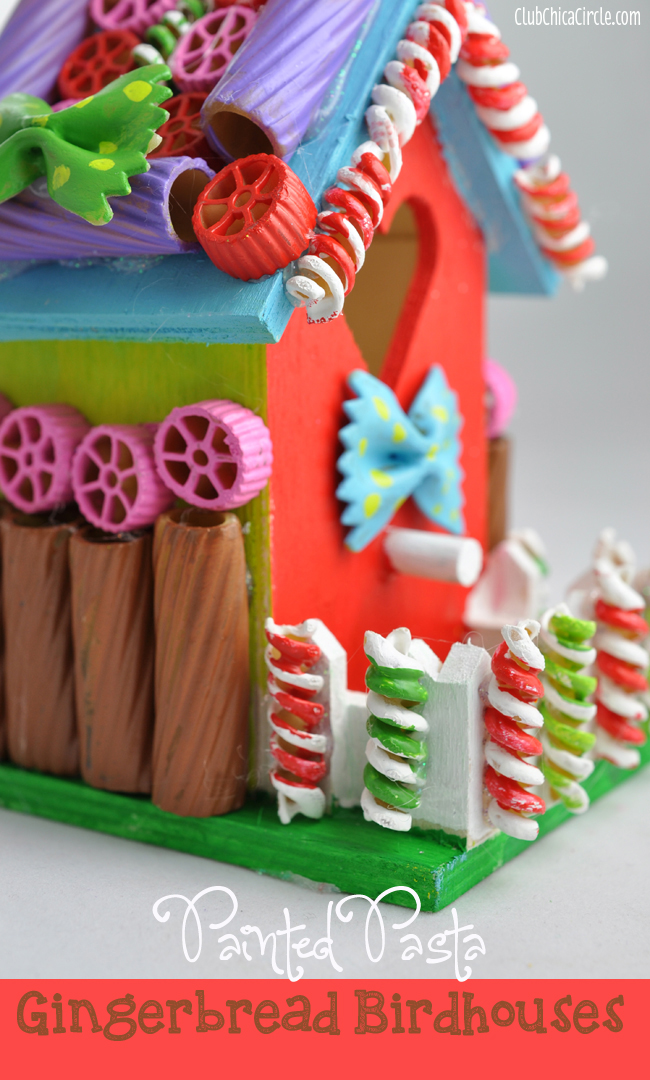 I have had a bunch of wood birdhouses in my crafty stash since summer – just waiting for the right DIY project to tackle. As soon as I saw this inspiration on Pinterest for painted pasta, I knew exactly what I wanted to do with them—Faux Gingerbread Houses!
I knew it would make a fun holiday craft project with my tween. I had the houses, now I just needed a variety of pasta and lots of colorful paint.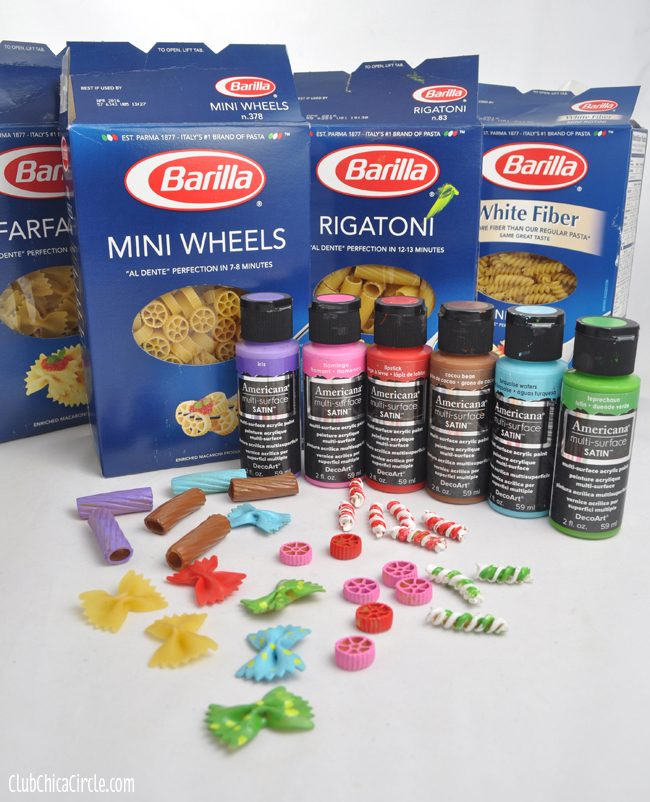 I used a variety of different pasta shapes like mini wheels, farfelle bow ties, tubular rigatoni, and mini spirals.
And I used some of my favorite paints, Americana Multi-surface Satin paints, in a variety of bright colors. I've painted mason jars, pine cones, and cork boards to name a few.
My girl was totally game for painted pasta with me. It was a little bit of a messy job, but it sure was fun!
Honestly, the easiest way we found to coat the pasta in paint, was to squirt a large pool of paint onto a paper plate. Then, with a brush, push the pasta around and in the puddle of paint until coated.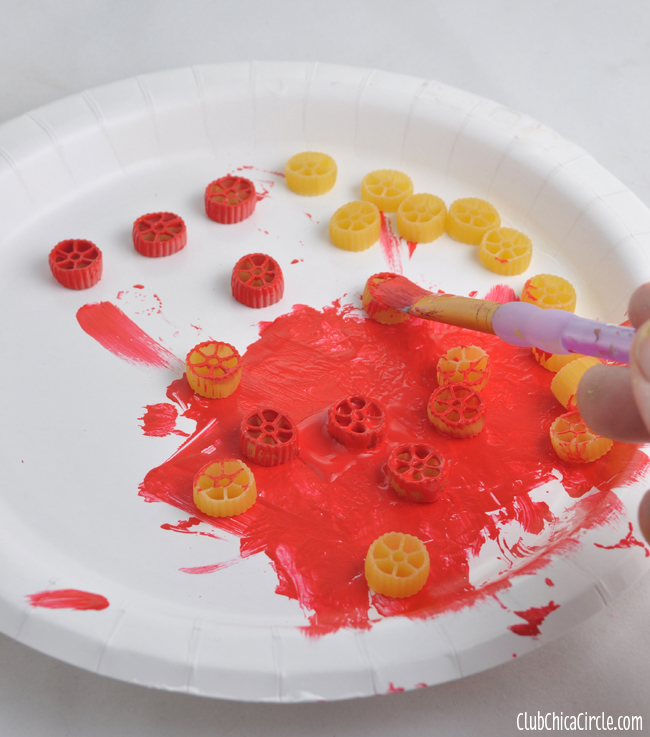 I set out a plastic tablecloth on our dining room table and we went to town. We would paint different shapes of pasta different colors and let them dry on the tablecloth.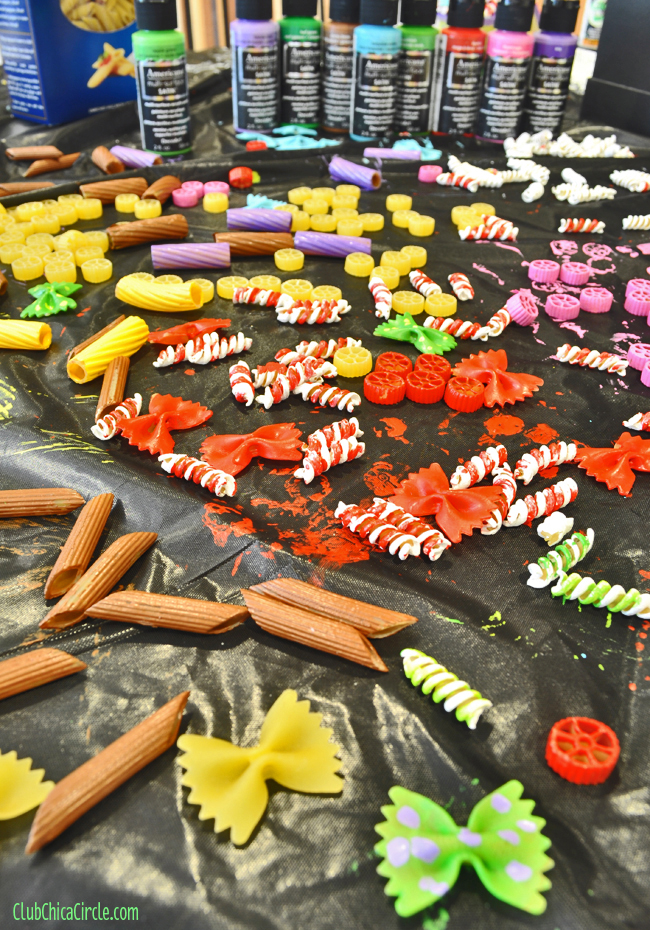 To add more detail, once the solid color of paint was dry on the pasta pieces, we added polka-dots on the bow tie shapes, and stripes on the spirals to emulate candy canes and candy pieces.
Really, this craft is super simple and just plain fun! It just takes a little creativity and imagination.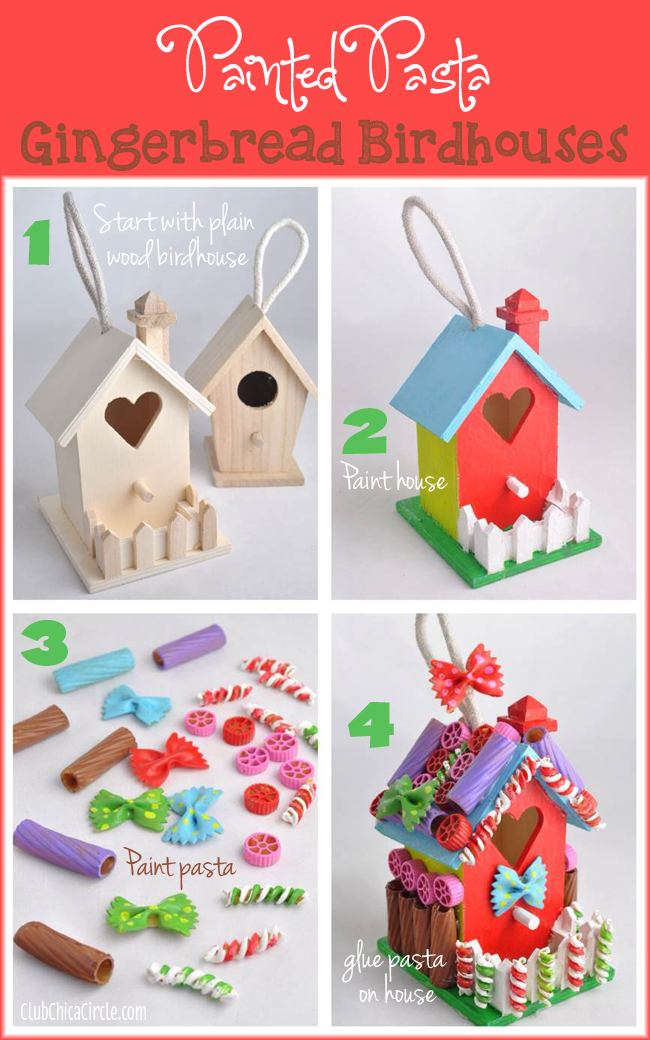 Start with a plain wood birdhouse. I found mine at my local Michaels. They come in different styles and you can find them with a rope handle on top of them.
Then paint your house as desired. Paint it all a solid color, or paint each side a different color. There are no rules here.
Paint pasta as desired and let dry. I loved the Cocoa Bean color on the rigatoni noodles. It looked just like chocolate! And we painted the spirals white first, and then added red and green stripes.
With a glue gun, add your pasta on top of the painted house to create your own gingerbread inspired house – one that will last all year long!
Totally satisfying!
You couldn't keep me away from making a painted pasta gingerbread house. Here is my creation: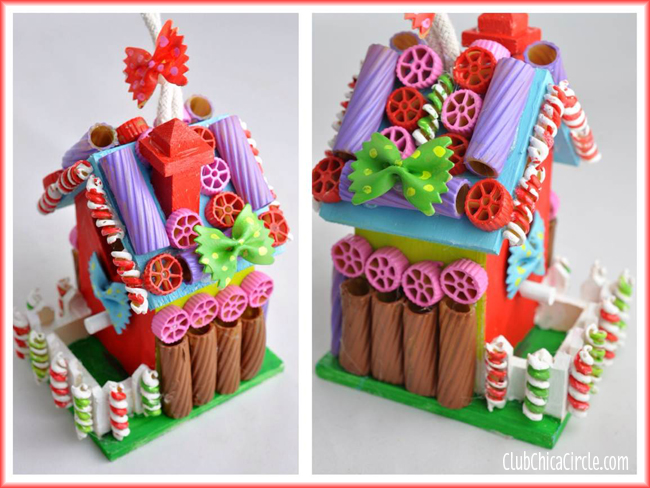 And this is my girl's painted pasta gingerbread house masterpiece: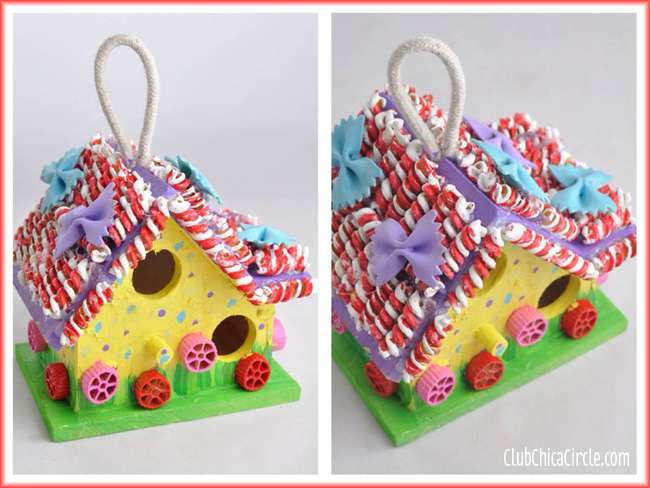 Super cute, right?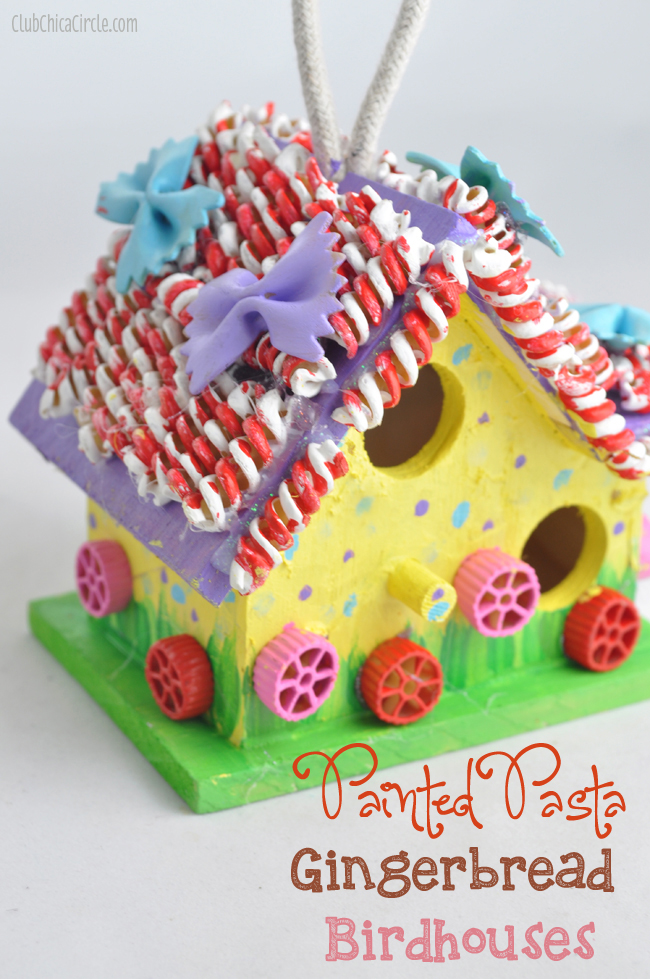 What are waiting for? Go to the store, or your pantry, and start painting some pasta! = )
These make great ornaments or homemade teacher gifts too!
Happy Crafting!
If you liked this post, and want more, you can subscribe to be on our mailing list here, and make sure to get your free Cupcake Toppers Printables for Every Occasion.

Feeling social? Follow ChicaCircle on Facebook or Twitter, and follow me on Pinterest or Instagram.