Disclosure: this post is sponsored by Michaels Recollections and Snap. All ideas, opinions, and images are 100% my own.
We live in a digital world. For many of us, our lives are organized and tied to our smartphones. But that doesn't mean printed photographs and scrapbooking is obsolete, or that paper calendars are a thing of the past. There is something still so satisfying in keeping and documenting memories on printed paper with beautiful scrapbook elements and pretty papers. That is where the Michaels Recollections Calendar Kit comes in. This 12 month wall calendar kit is a fun and interactive way to add pictures, notes, and special memories throughout the year. And better yet, this holiday season, it makes the perfect gift idea for mothers and grandmothers.
The number one thing my mother always asks for is more pictures of her grandkids. I have to admit, I am really bad at printing out pictures. I take a lot of pictures, but most of them stay tucked away in my phone camera roll, or on my computer. When I recently received the Michaels Recollections Calendar Kit to test out, I knew exactly what to do with it.
Mom, if you are reading this, act surprised when you unwrap this under the tree. = )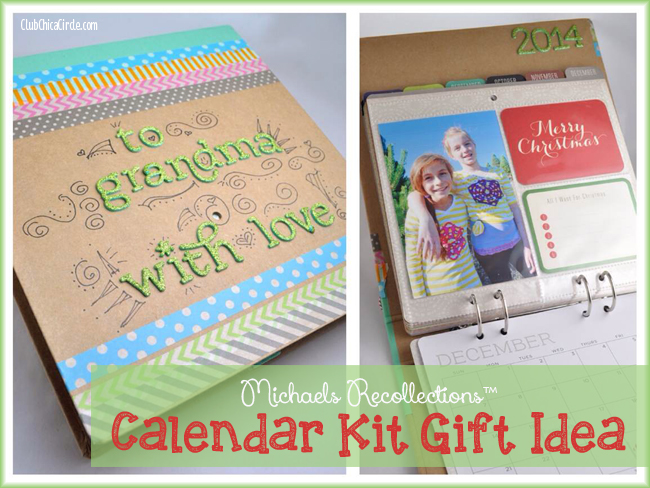 This calendar kit comes all packaged up in a pretty box with everything you need to create and customize each month of the year.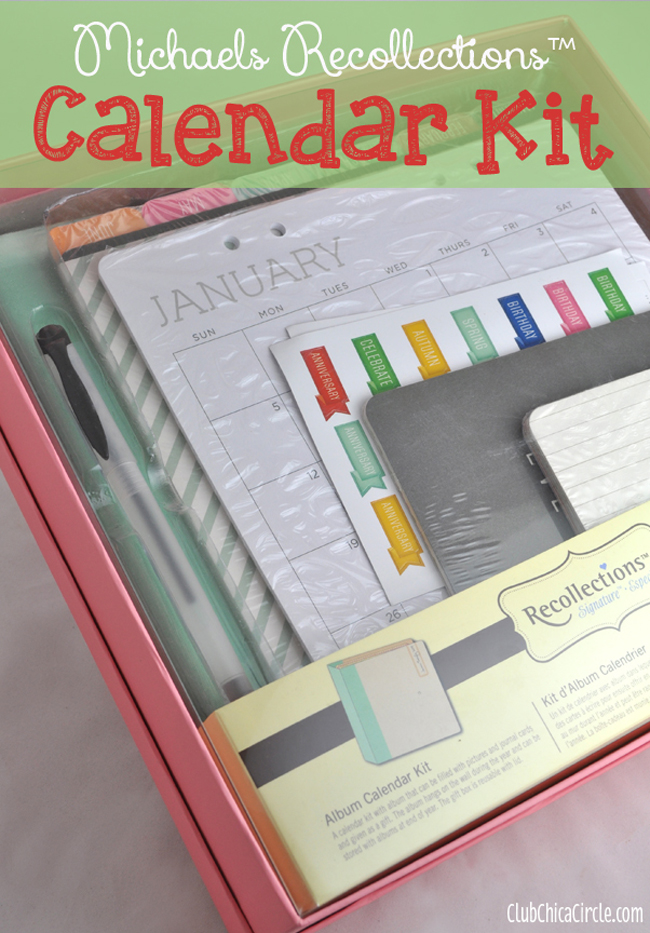 Once you take everything out of the package, you find a binder album, blank calendar pages, pocket style scrapbook pages, tabs for each month, stickers to customize the calendar, a pen, and designer journaling cards related to each month.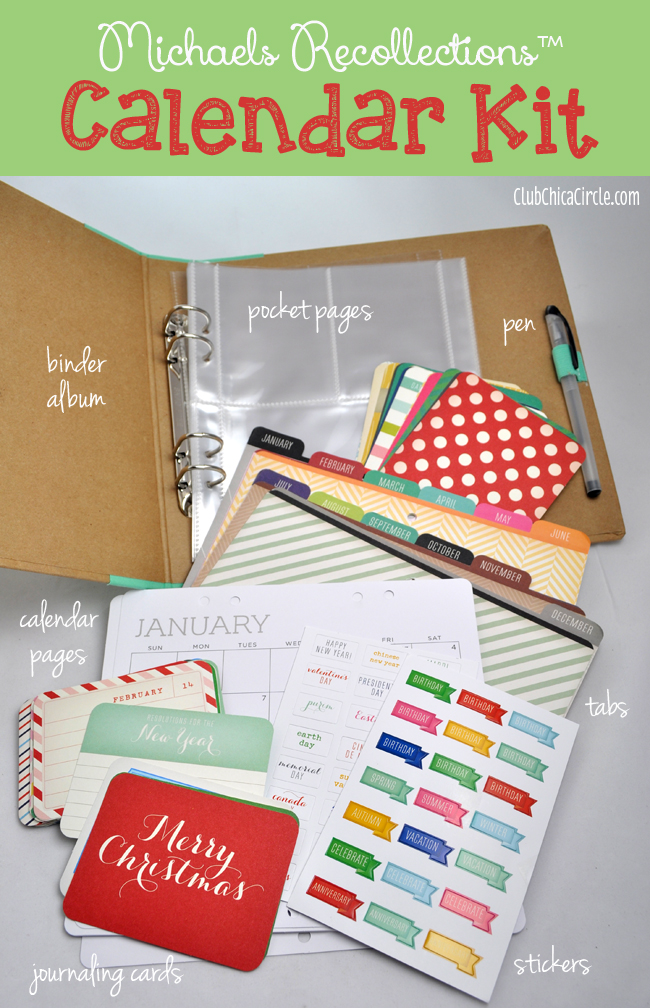 Putting the calendar together was like putting together the prettiest of puzzles. The designer cards come in either 3″ x 4″ or 4″ x 6″ sizes that fit perfectly into the clear pocket pages. You can also fill these pockets with photographs of the same size.
My daughter and I had such a blast filling each page and marking special dates throughout the year with the stickers.
I printed off photos that I have taken throughout the year and placed them in the pocket sleeves relating to each month.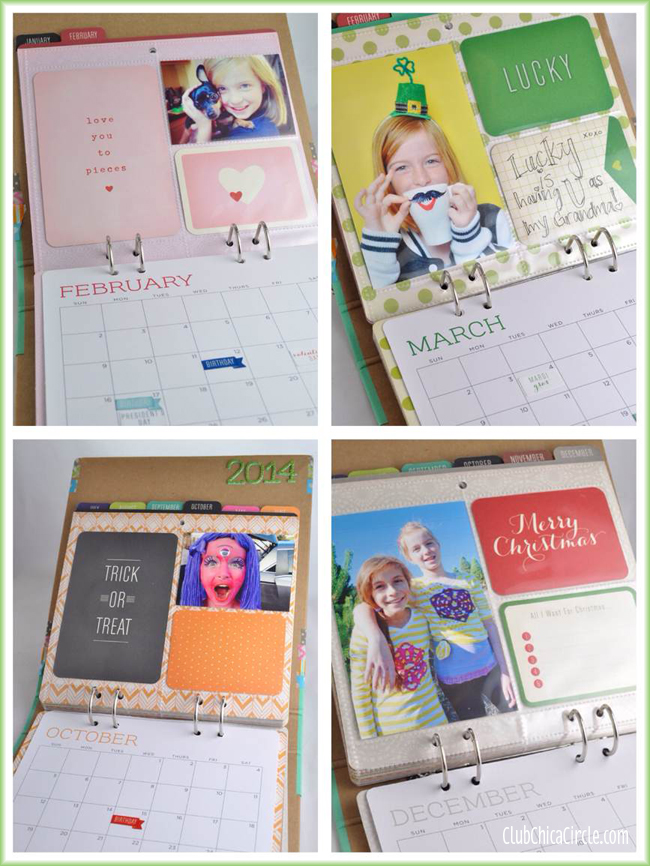 It's the perfect kit to personalize for someone special!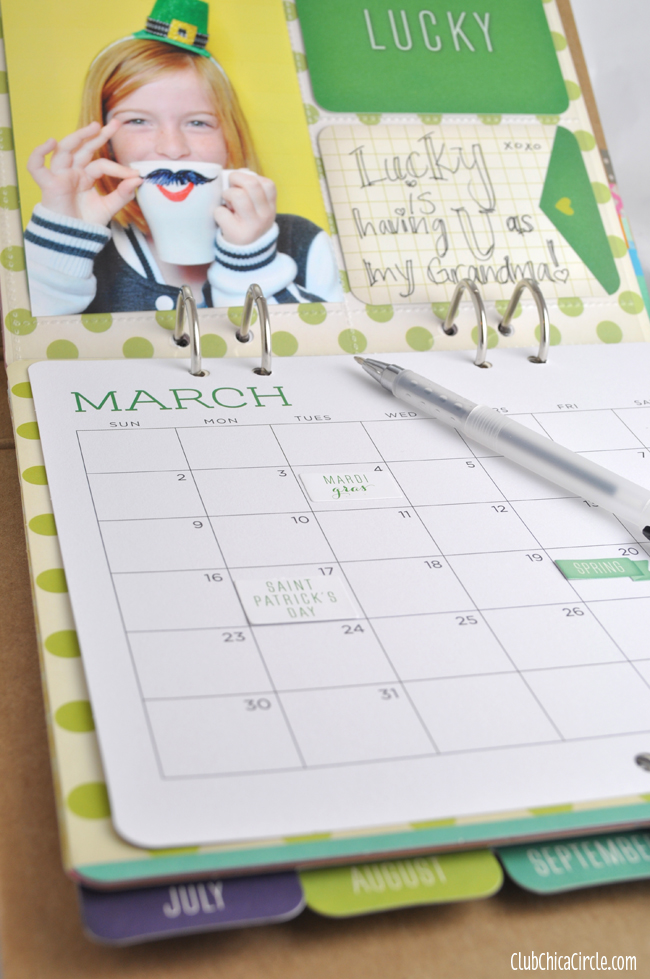 The final touch was decorating the cover with washi tape stripes and puffy alphabet stickers to really personalize it. The chipboard album cover makes it a perfect surface to customize.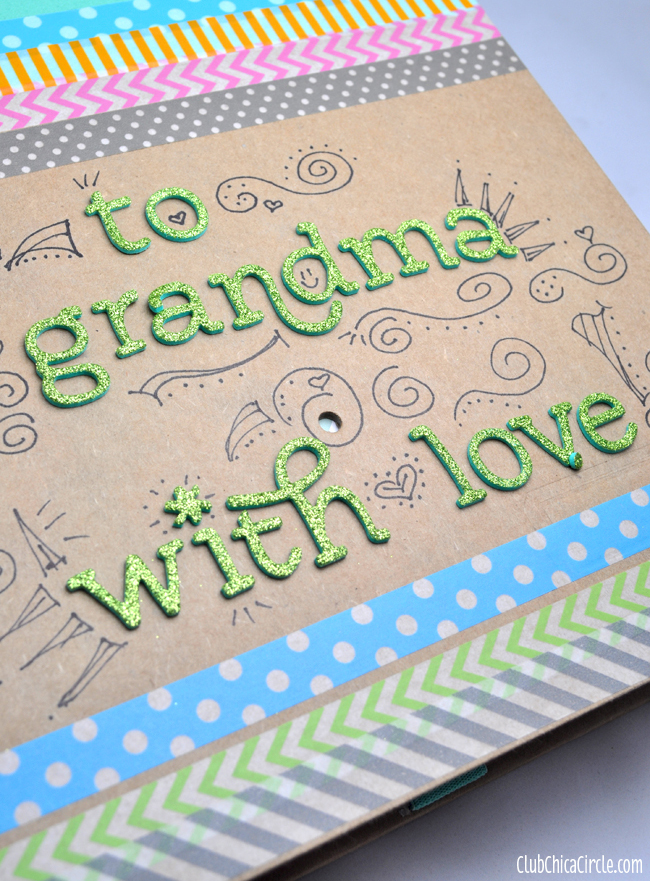 Now my mother will be able to fill the calendar all year long with more photos, or add special notes or memories as they happen. And the coolest part is that at the end of the year she can keep it as a scrapbook!
The Michaels Recollections Calendar Kit is available for $39.99 exclusively at Michaels. My daughter loved it so much, it's now on her wishlist so that she can customize one for herself.
Go get yours today!
Happy crafting!
If you liked this post, and want more, you can subscribe to be on our mailing list here, and make sure to get your free Cupcake Toppers Printables for Every Occasion.

Feeling social? Follow ChicaCircle on Facebook or Twitter, and follow me on Pinterest or Instagram.
Disclosure: this post is sponsored by Michaels Recollections and Snap. All ideas, opinions, and images are 100% my own.