Can you feel it? Spring is in the air. We've "sprung forward", the weather seems to be getting warmer, and the first official day of Spring approaches next week.
I haven't made these flower decorated in awhile, and today's post is a variation on my Spring Flower Cupcake Cones DIY that I did last Spring.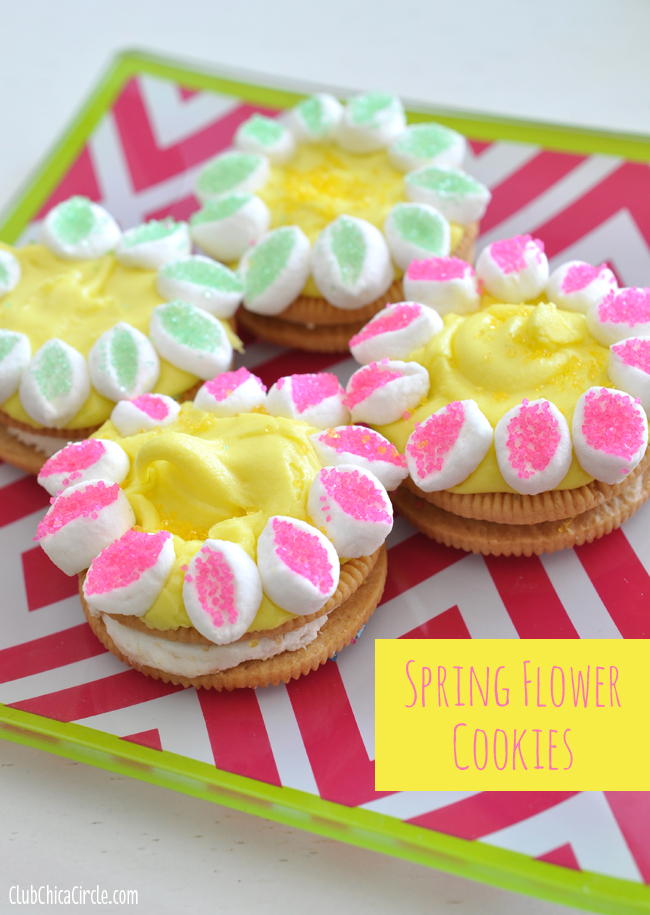 They are so simple to make, and you can use this same technique to decorate the top of cupcakes too.
I've been looking for an excuse to try the Limited Edition Marshmallow Crispy Oreos, and this food craft idea was the perfect one.
First of all, let me say, two big thumbs for the cookies. These are definitely dangerous to have in the kitchen! Yummo!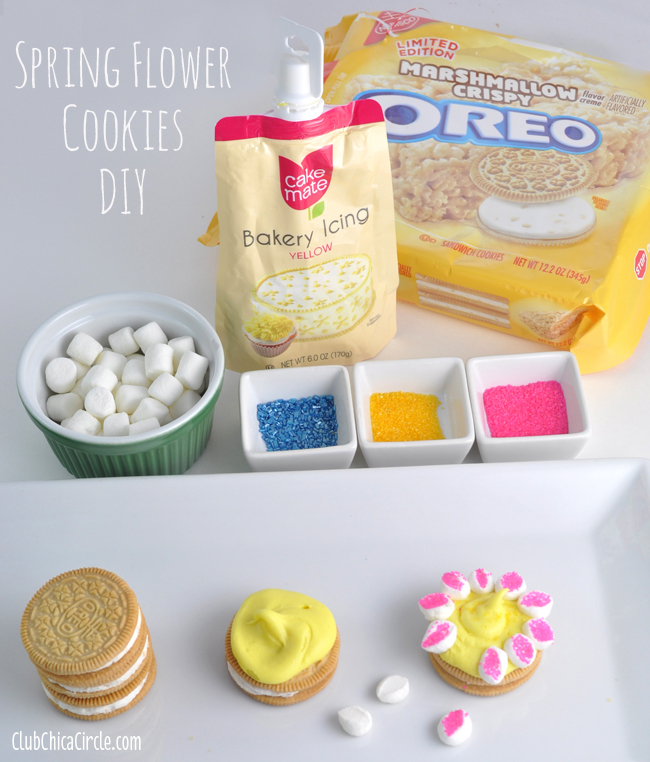 It's so simple to turn any ordinary cookie into a beautiful Spring flower!
All you need is some frosting (color of choice), mini marshmallows and colored sugar of choice.
Step 1: squirt a dollop of frosting on the top of your cookie.
Step 2: add the marshmallow petals along the edge to make a flower.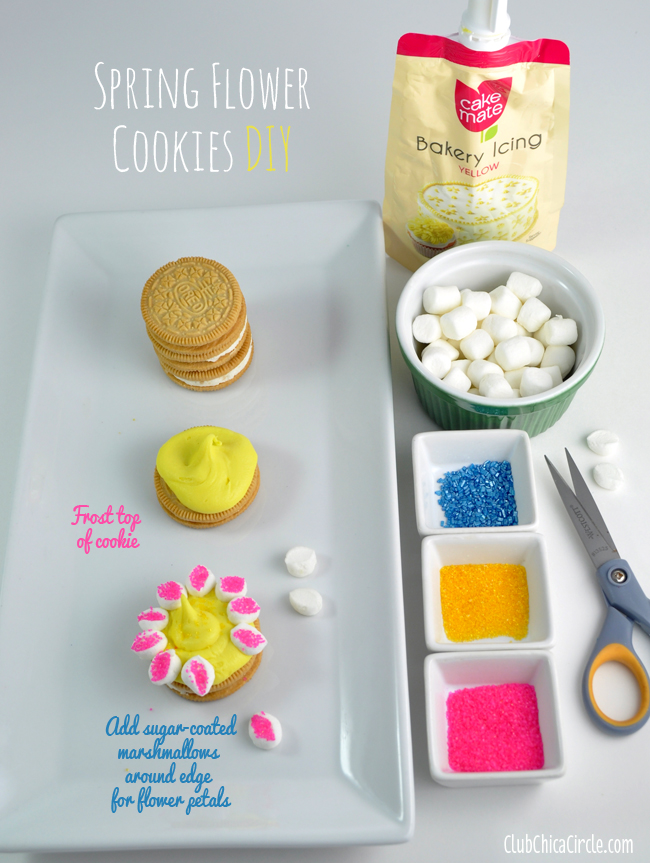 To make the marshmallow flower petals, simply take a mini marshmallow and cut in half along the cylinder part of the marshmallow.
This creates an instant teardrop flower petal shape.
Then dip the exposed side of your marshmallow (that is now sticky) into colored sugar.
The sugar will stick to the cut edge and make your pretty flower petals.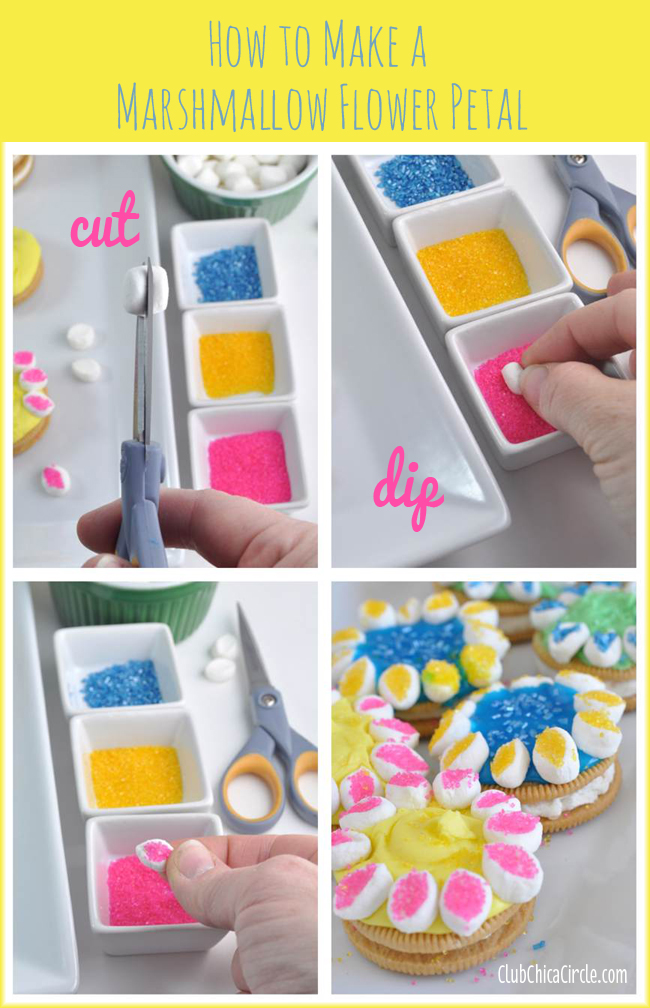 Then just arrange them around the edge of your cookies on top of the frosting.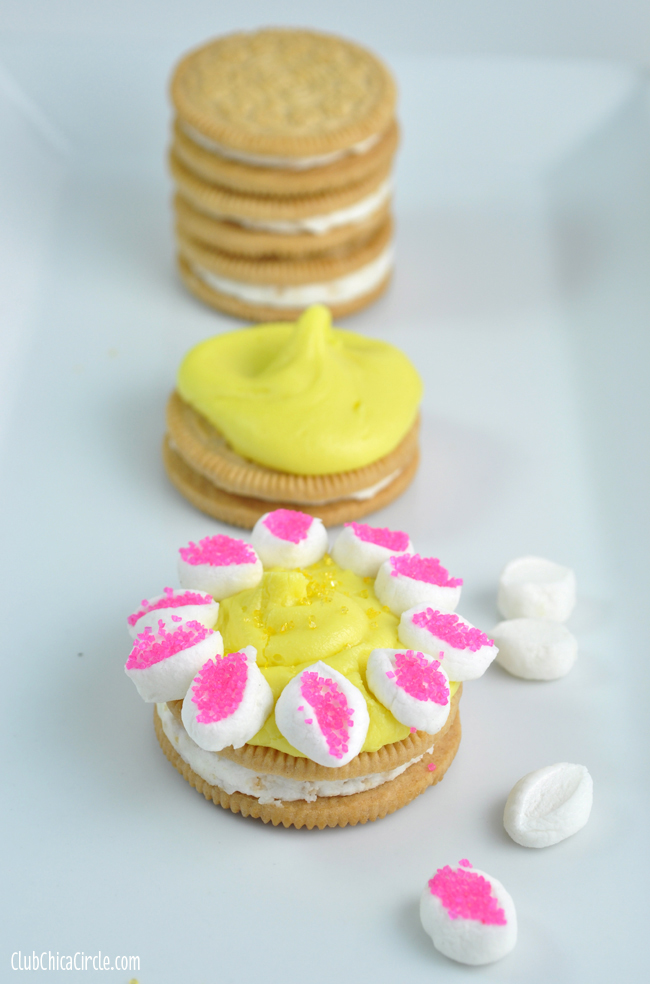 You can also add colored sugar in the middle for extra decoration.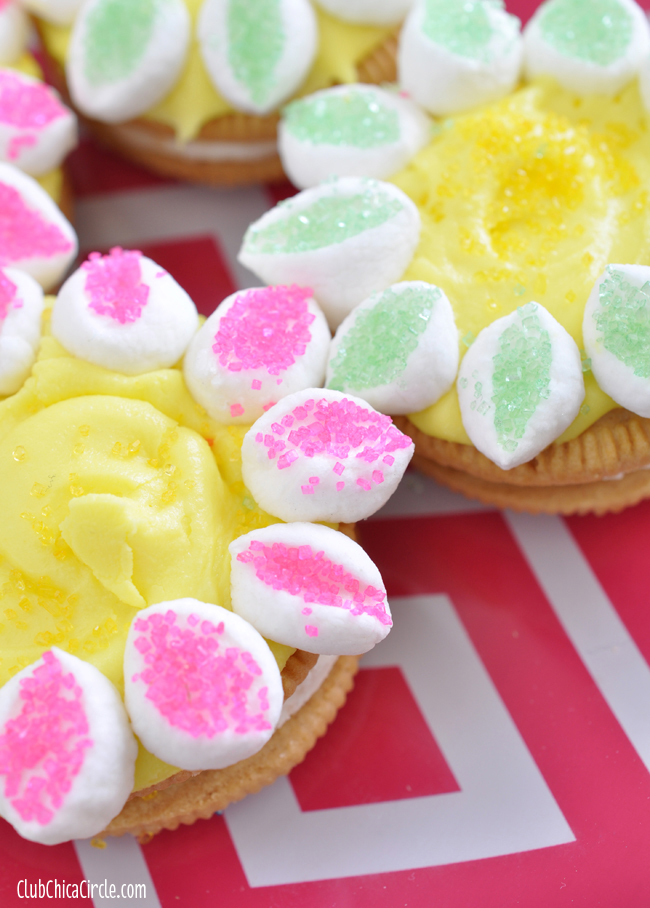 Really pretty, and perfect to celebrate Spring! Lovely!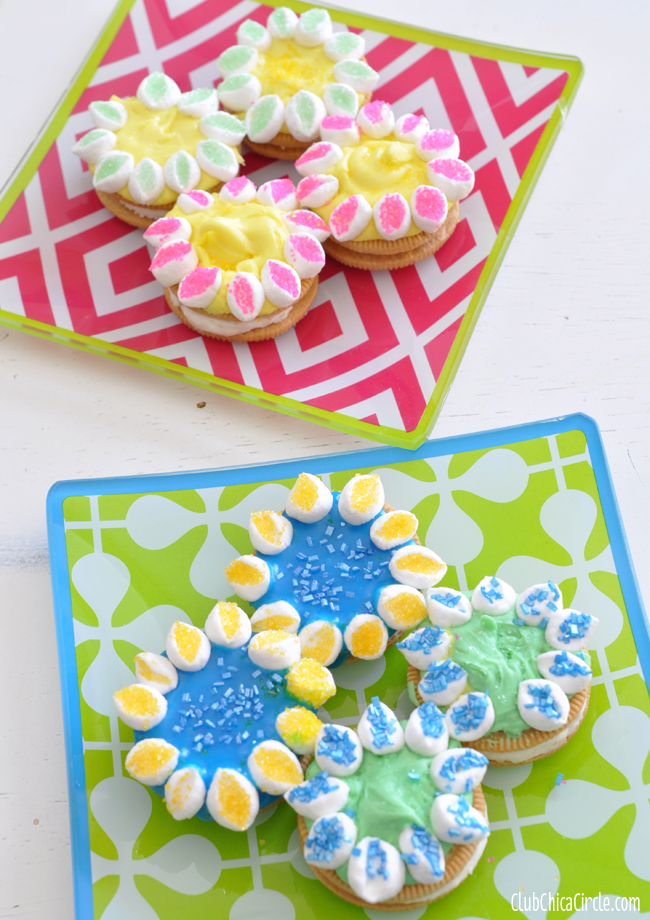 These are so simple, you can make just a couple as a pretty afternoon treat, or make a whole plate of them for a party.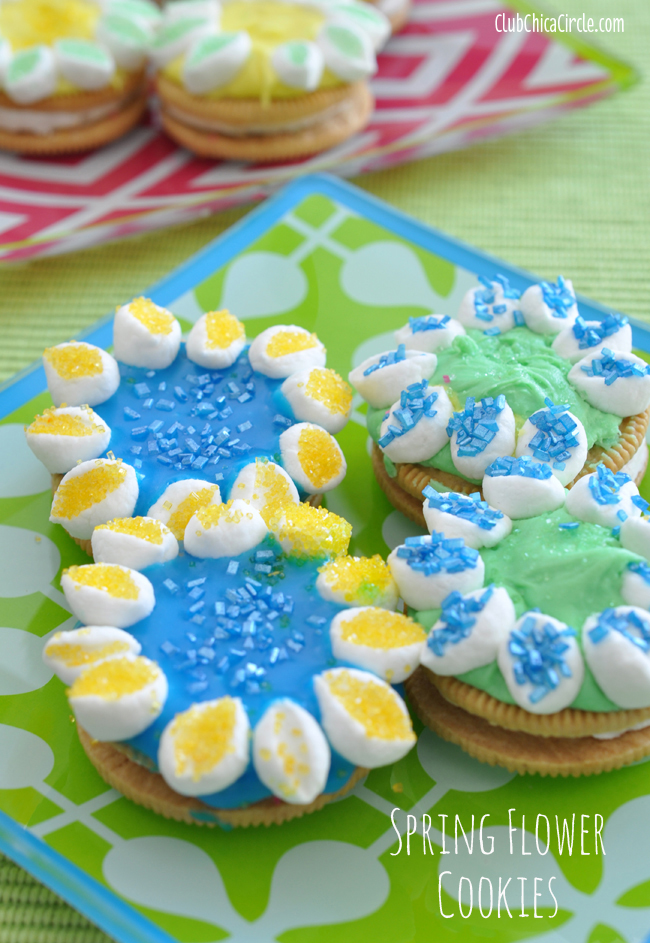 These can be made in minutes, especially if you go the easy route like me and buy already made frosting and a bag of cookies.
If you want to get a little more advanced, try these Spring flower cupcake cones.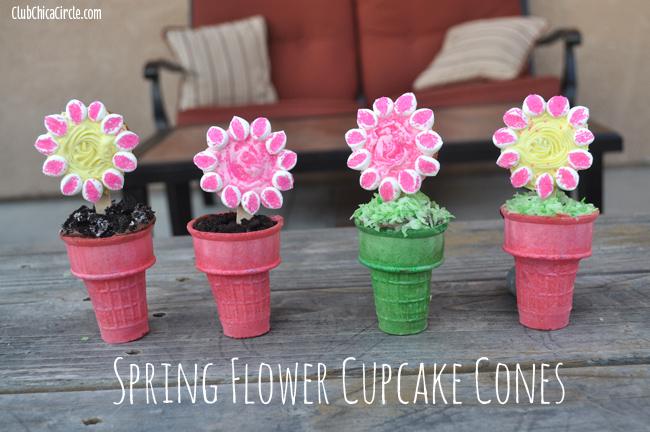 Enjoy and Happy Crafting!
If you liked this post, and want more, you can subscribe to be on our mailing list here, and make sure to get your Free Cupcake Toppers Printables for Every Occasion.

Feeling social? Follow ChicaCircle on Facebook or Twitter, and follow me on Pinterest or Instagram.