Yay for Spring coming! Let's celebrate with some cute cupcakes – PLASTIC EGG GLOWING CUPCAKES, that is!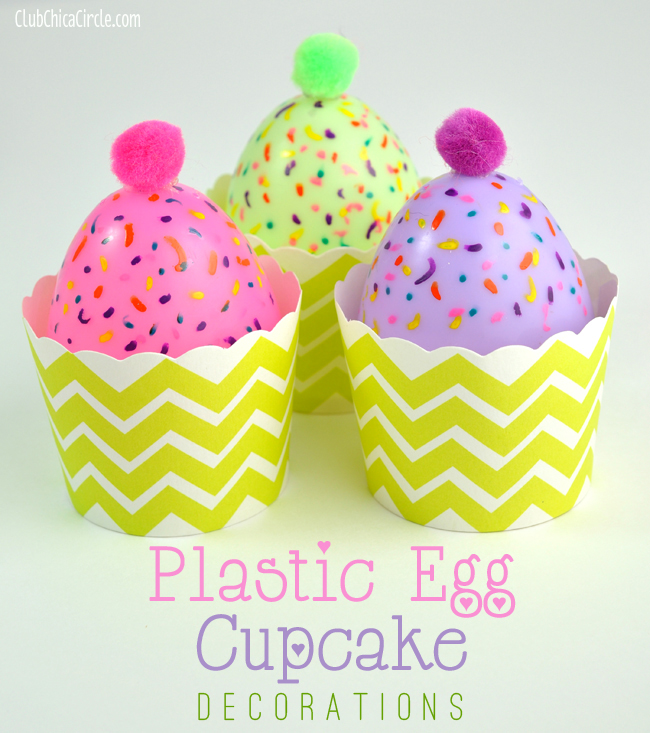 Plastic eggs are all over the stores now. It's too early to start stuffing them with candy and treats, how about turning them into cute cupcake decorations?
The best part is that you can make these in minutes!
I started with:
large colored plastic eggs
treat cups
Elmer's Painters pens
Small colored pom poms
Glue dots
To make them glow, I also used battery-operated tea light candles.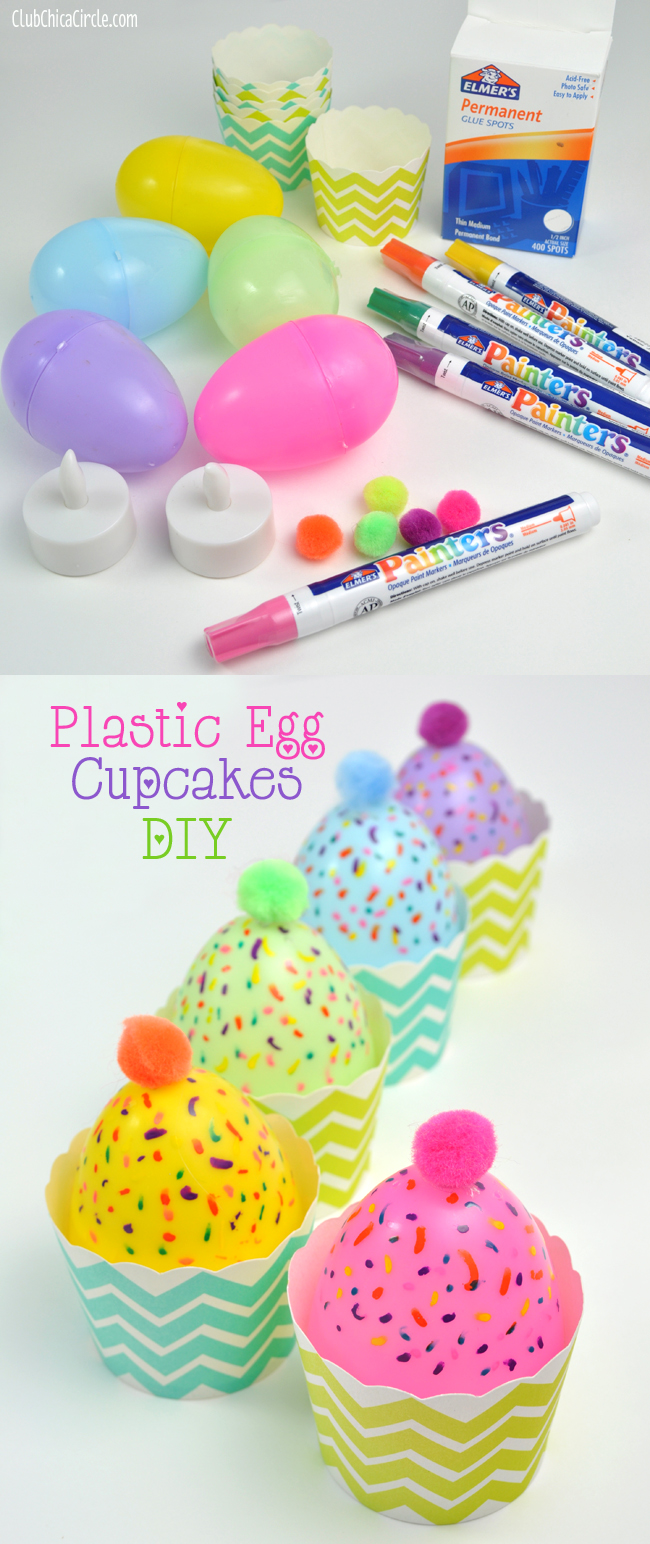 It is a super simple two step process/
First, separate your plastic eggs and decorate the larger half or your egg using Spring colored Painters pens to create sprinkles on your "cupcakes".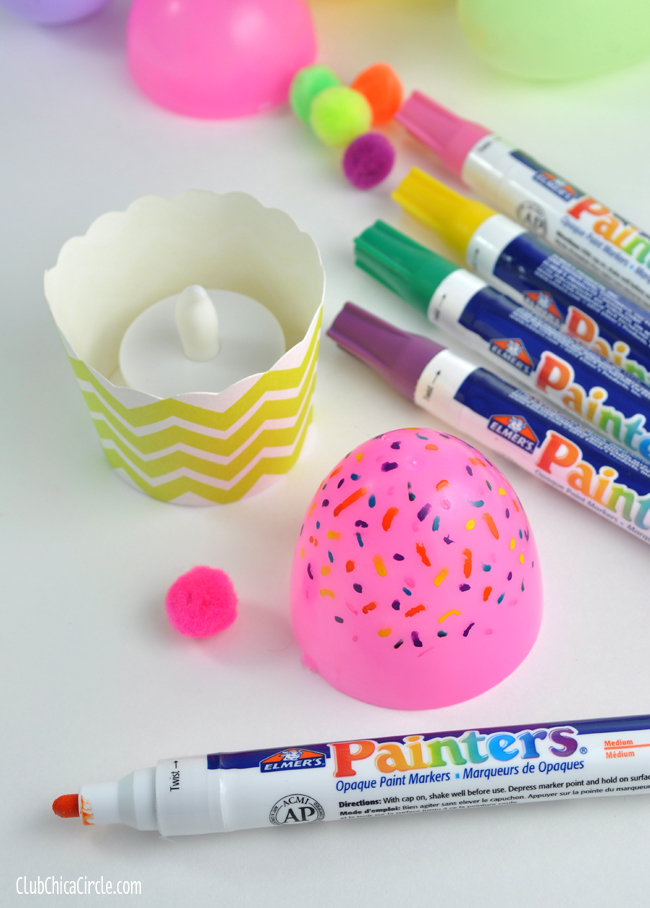 Next, attach a colorful pom pom on the top with a glue dot. For a glowing cupcake, place the tea light inside.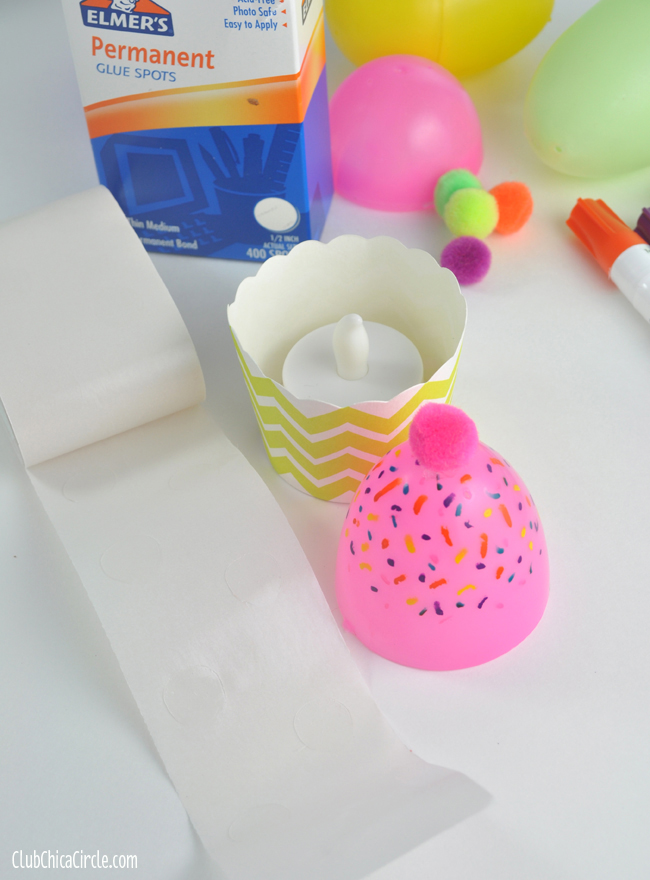 Then, just place the decorated cupcake egg top inside the treat cup.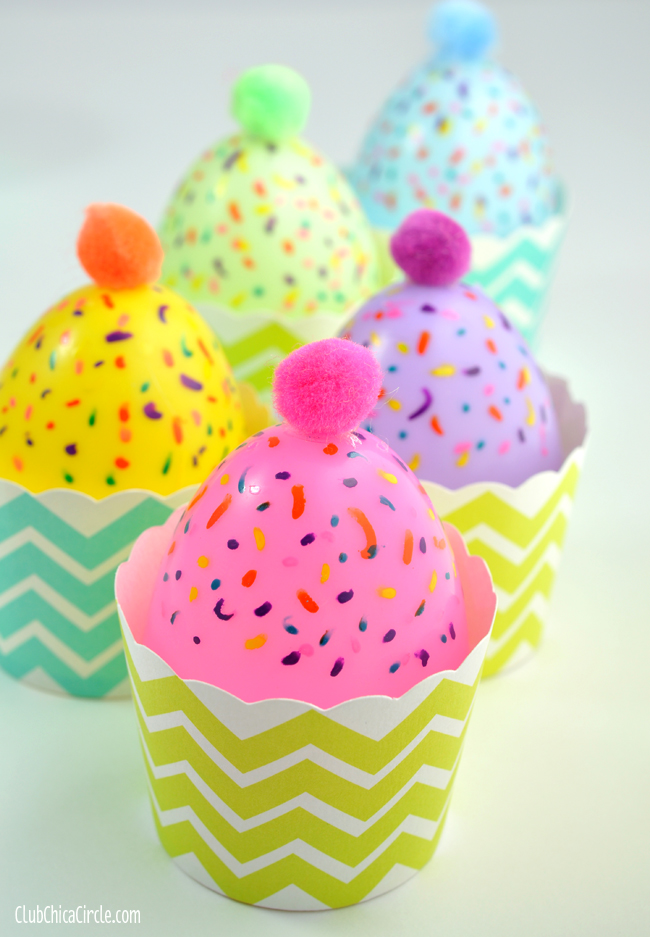 Oh and don't forget that when you want them to, they can GLOW!
Just turn on the tea light and enjoy!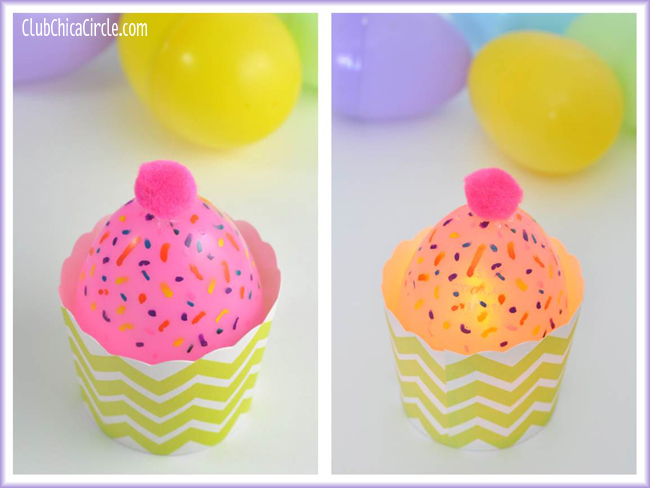 So cute! These are fun Spring or Easter party decorations.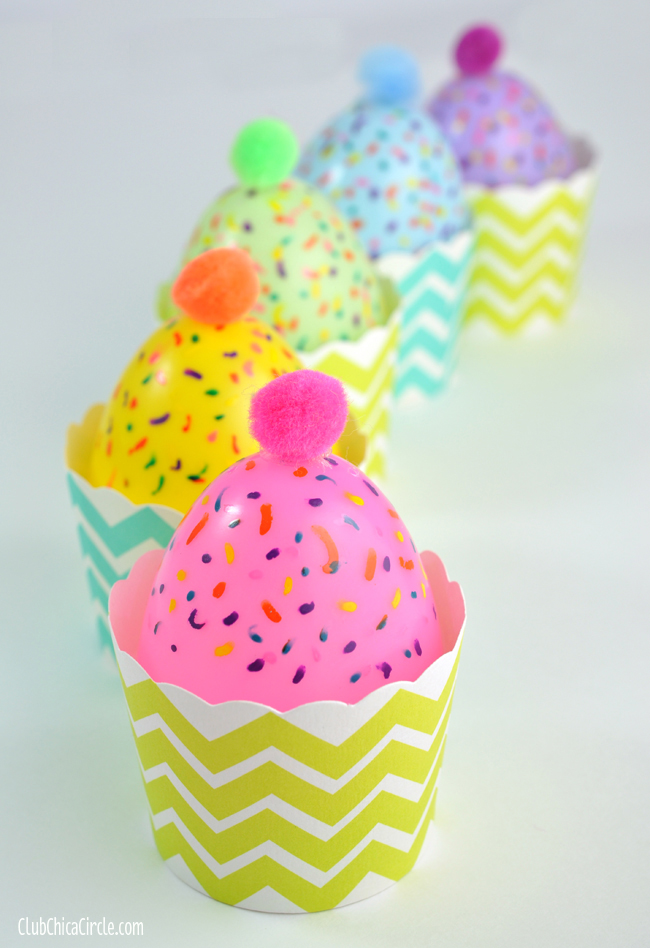 Oh, and of course you can fill them with treats too! Simply replace the candle with candy.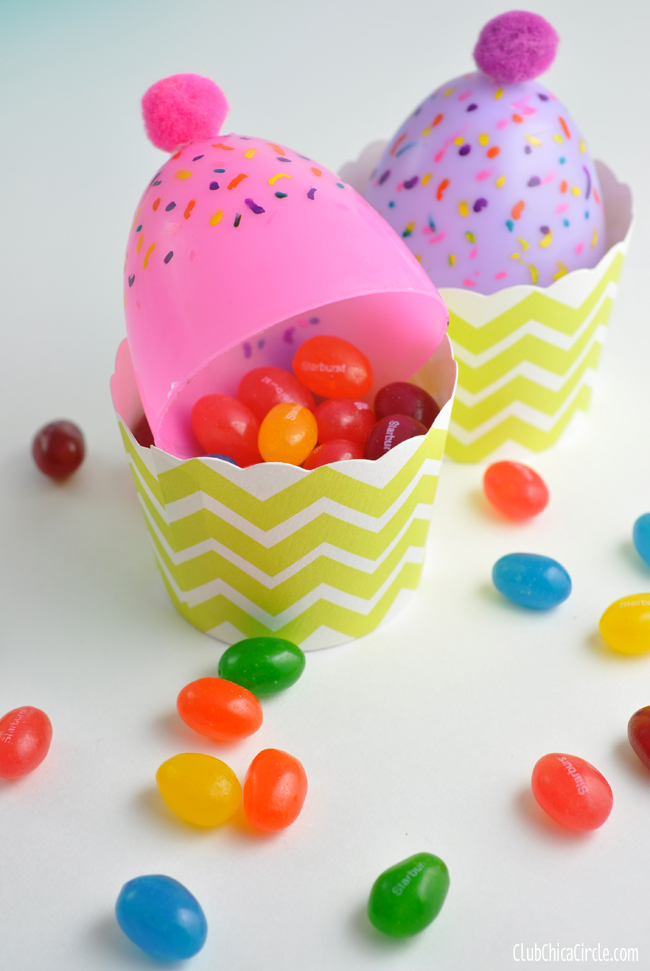 Enjoy and Happy Crafting!
If you liked this post, and want more, you can subscribe to be on our mailing list here, and make sure to get your Free Cupcake Toppers Printables for Every Occasion.

Feeling social? Follow ChicaCircle on Facebook or Twitter, and follow me on Pinterest or Instagram.