There's still time to spread a little St. Patrick's cheer to all of the little leprechaun-chasers in your life. And doesn't candy taste better when delivered in a cute little package?
Check out how I turned these ordinary little plastic containers into cute Shamrock candy dishes in three easy steps.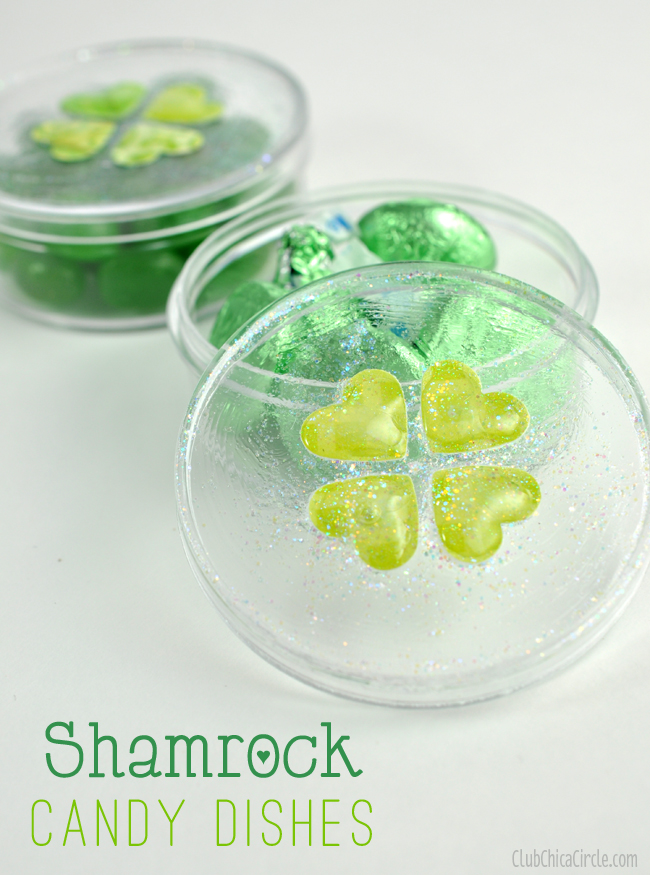 First, shamrocks to me, or four-leaf clovers, are really just heart shapes arranged in a flower shape.
I got out my handy heart paper punch and a variety of green patterned scrapbook paper. I also found the perfect little plastic containers to decorate with recently in the dollar section of my local Target.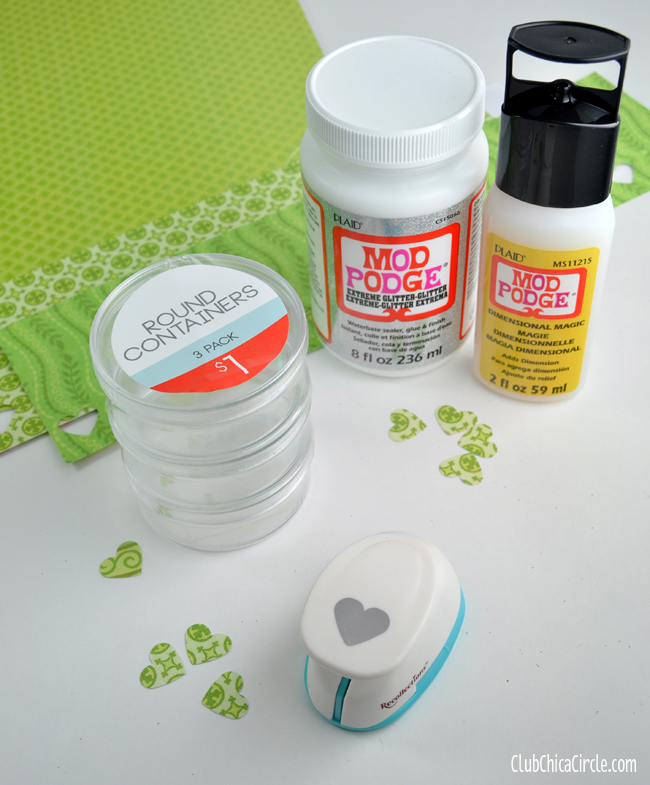 I've also wanted a project to test out the Mod Podge Dimensional Magic I received at the recent CHA show. That paired with Extreme-Glitter Mod Podge and I knew I had the makings of a cute craft idea!
Step one: punch out hearts with medium sized heart paper punch.
Step two: apply coat of Extreme Glitter Mod Podge on top of lid, arrange heart cut-outs on the top in the shape of a four-leaf clover and apply more glitter Mod Podge over the top and let dry.
Step three: After the glitter layer is dry, apply a small amount of Dimensional Magic on top of the hearts and let dry. I used a cotton swab to clean up any excess. This step is optional, but I think it added some nice dimension and extra flair on the top.

When your decorated lids are completely dry, add candy of choice in each dish.
I think they turned out so cute!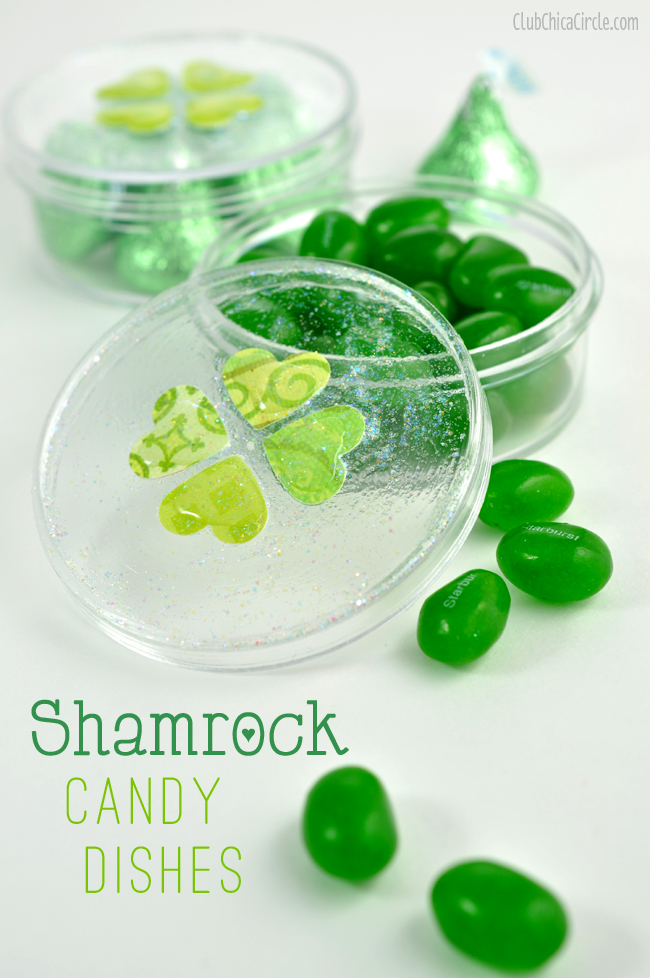 Perfect as a little St. Patrick's Day treat for kids, teachers or neighbors—anyone you want to spread a little Irish cheer to.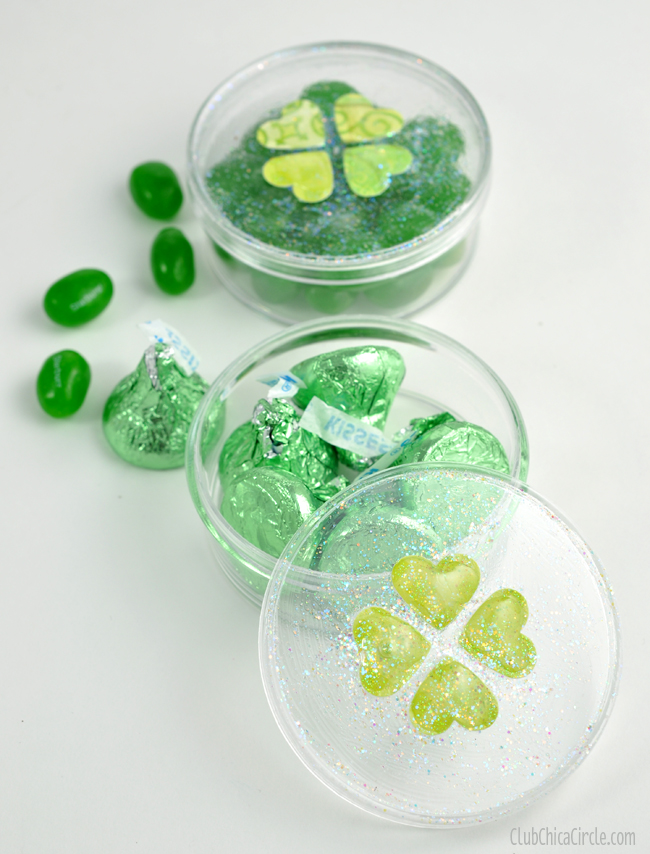 Enjoy and happy crafting!
If you liked this post, and want more, you can subscribe to be on our mailing list here, and make sure to get your Free Cupcake Toppers Printables for Every Occasion.

Feeling social? Follow ChicaCircle on Facebook or Twitter, and follow me on Pinterest or Instagram.