We love reinventing and upcycling objects. And because we really enjoyed taking part in the last Tinkerlab Paper Bag challenge with our paper flowers, we couldn't resist taking part in the next one – egg cartons. After the Easter holiday it was easy to to find an egg carton to upcycle. I left this challenge up to my niece who was visiting for her spring break. We were enjoying a beautiful Spring afternoon crafting in the backyard, and this is what she came up with. While I was mod-podging mine with tissue paper to make a mini-cupcake transporter, she was cooking up something monstrous! = )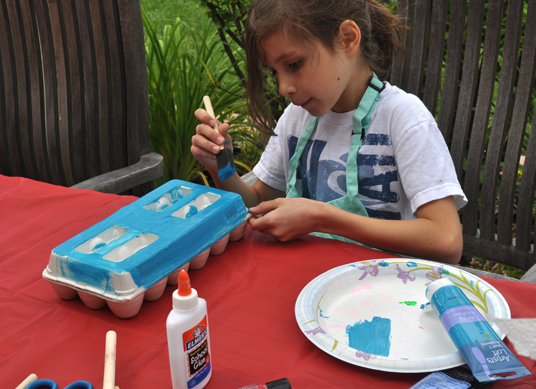 First she painted the whole egg carton a beautiful blue color.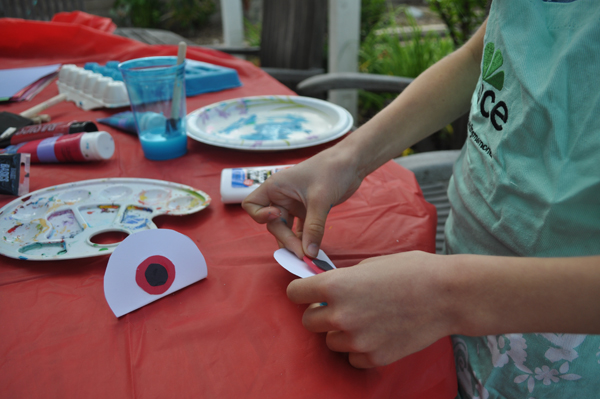 While that was drying, she cut out 3 different sized circles out of construction paper for the eyeballs. Two large white ones for the eyes, two medium-sized colored ones for the irises, and two small black ones for the pupils. She bent the large white circles about 2/3 down to create a good gluing surface for the eyes.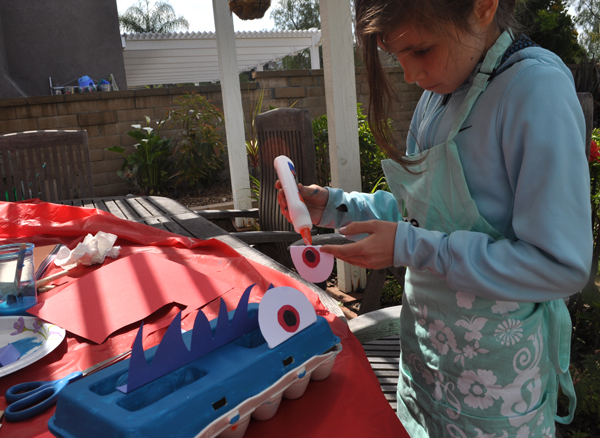 Then she cut out a cool strip of scales out of blue construction paper to match the rest of the carton, finishing up the head by gluing on the scales and eyes on top of the carton. The last step was creating a mouth.
With a 8 1/2″ x 11″ piece of red construction paper, she folded it in half lengthwise. Then in the center, cut two slits and bend that part the opposite way of the rest of the paper. This makes a cool pop-up platform and place to glue a tongue. She then cut out a cool wavy, snake-like tongue and glued that on the pop-up part of the mouth.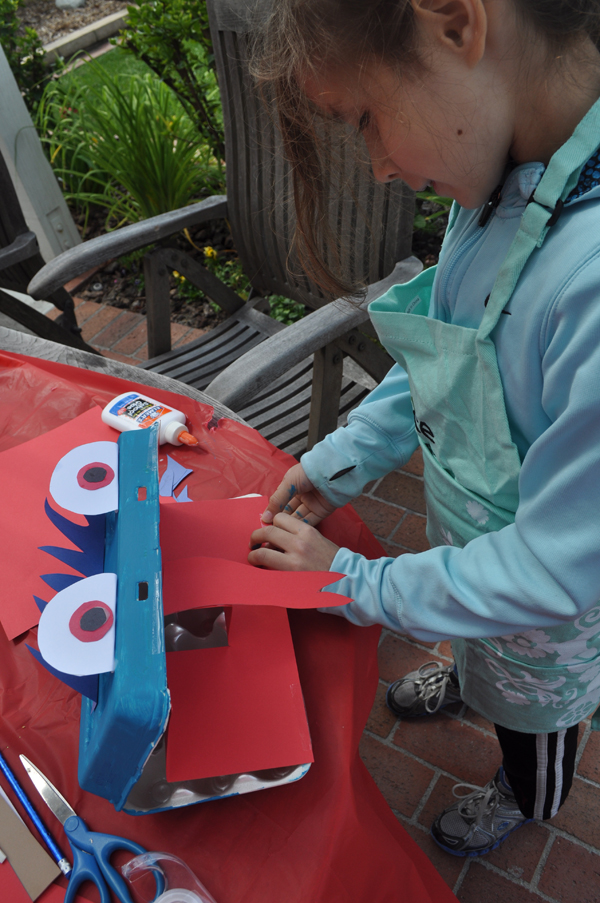 She finished off  by attaching the mouth to the edges of the egg carton with tape.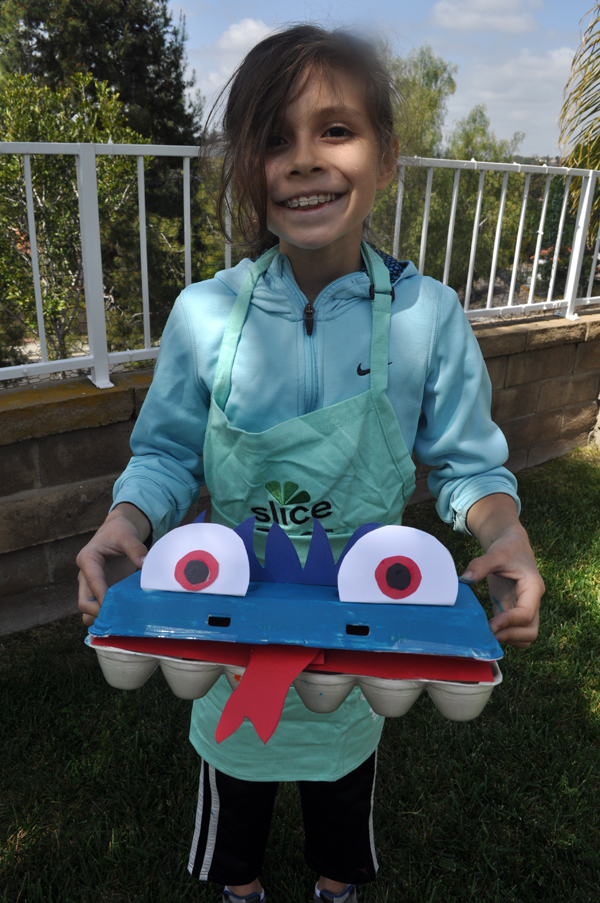 Ta-da! We are so proud of our monster egg carton.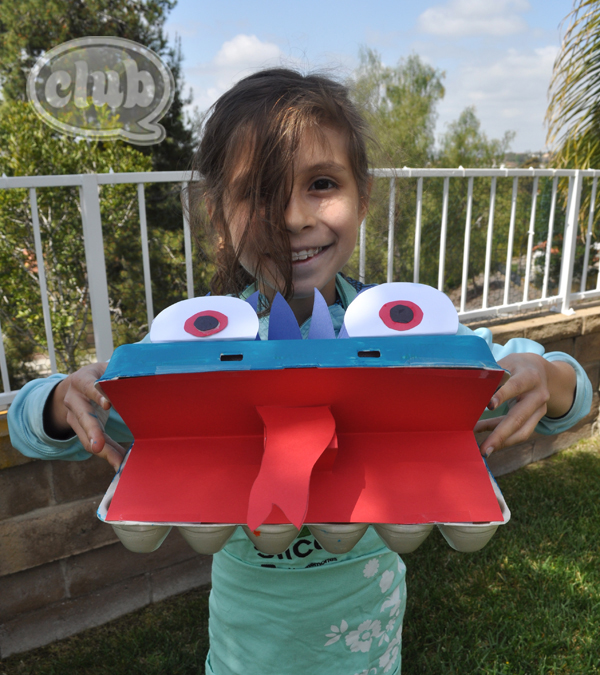 And I love how when you open the transformed egg carton, it is like the monster is saying a big "Ahhhhh"!
What would you transform your recycled egg cartons into? Take a moment to check out the rest of the entries for the Tinkerlab challenge for some great inspirations.
Happy Egg Carton Crafting!
If you liked this post, and want more, you can subscribe to be on our mailing list here.