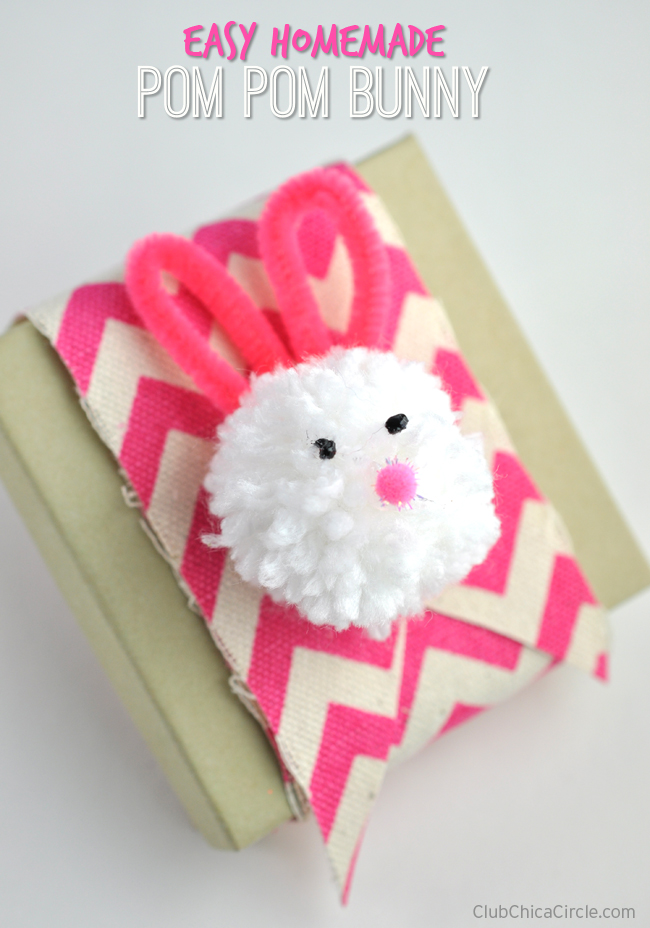 I have made plenty of homemade pom poms in the past, using both an official pom pom maker, and a homemade pom pom maker, but I think the easiest way I have found to make instant pom poms from yarn, is by simply using a fork.
Yep, I said a fork!
For this craft idea, I make a basic white pom pom, and turned it into a cute Easter bunny decoration.
These are the supplies I used to make my bunny pom poms:
White yarn
Plastic fork
Pink pipe cleaners
Small pink pom poms (I used a sparkly 1/4″ one)
Scissors
Glue gun
Black puffy paint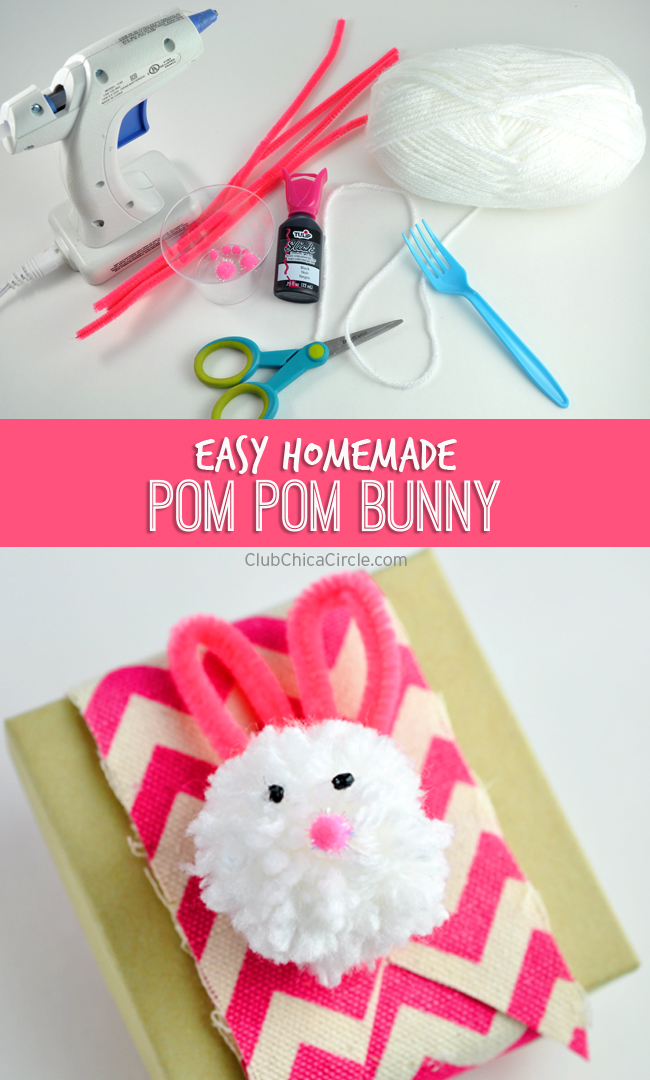 I created a short video showing you exactly how I made each bunny pom pom:
After you make your own bunny pom pom decorations, you can use them in a variety of different ways. For instance, you can use it as a replacement for a bow on a gift box (like above), or you can make these cute mini pendant banners.
To make my bunny banners I used:
3″ decorative ribbon
Craft sticks
Bakers twine
Glue gun
Scissors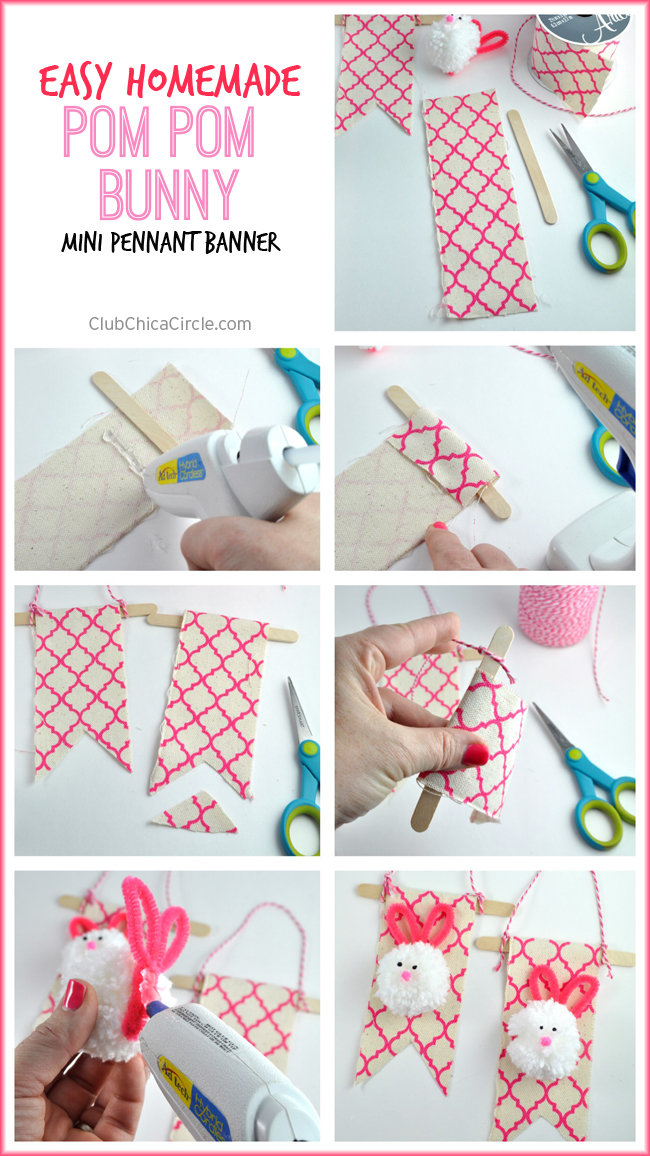 I cut a length of ribbon about 8″ long. Then I folded the top edge over a craft stick and attached it with a line of glue. I cut a triangle out of the bottom of each of my ribbons to create a pendant shape.
Then I attached a length of bakers twine that I tied on either end of the stick for a hanger.
Finally, I added my homemade bunny pom pom on the front with glue from my glue gun.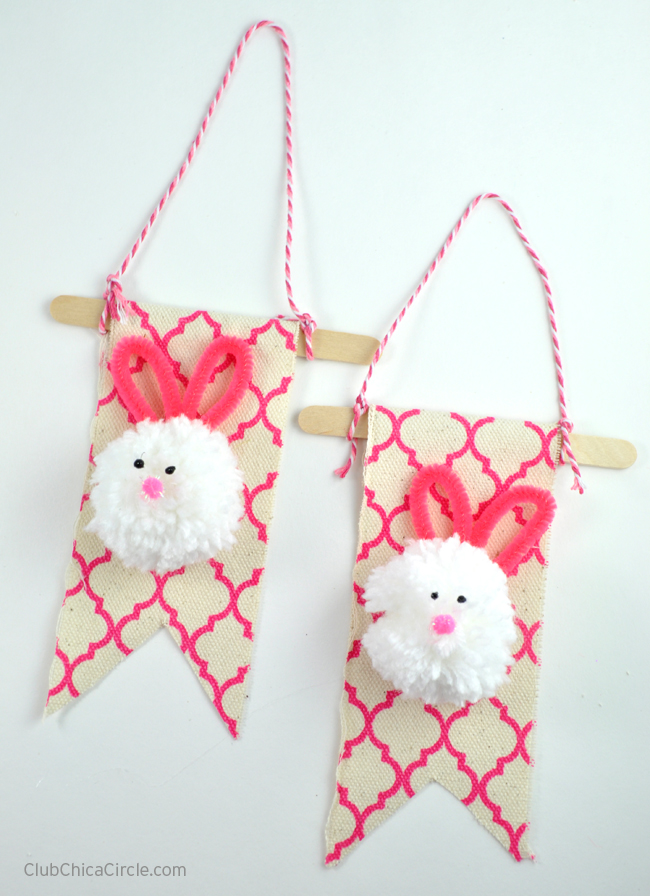 That's it!
My bunny banners were ready to hang!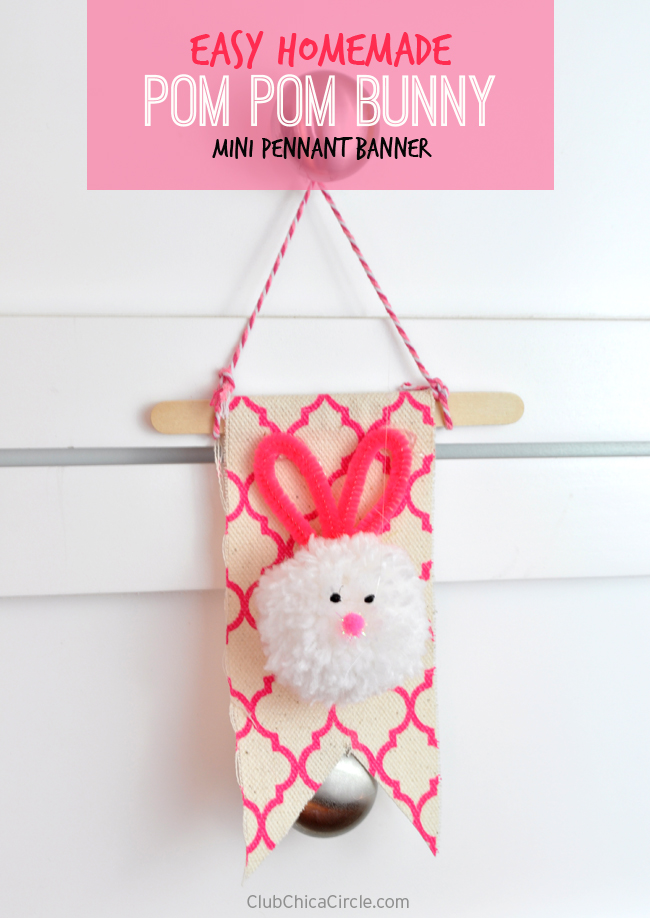 I love how cute these turned out!
For more bunny craft inspiration, check out this past post from last Spring: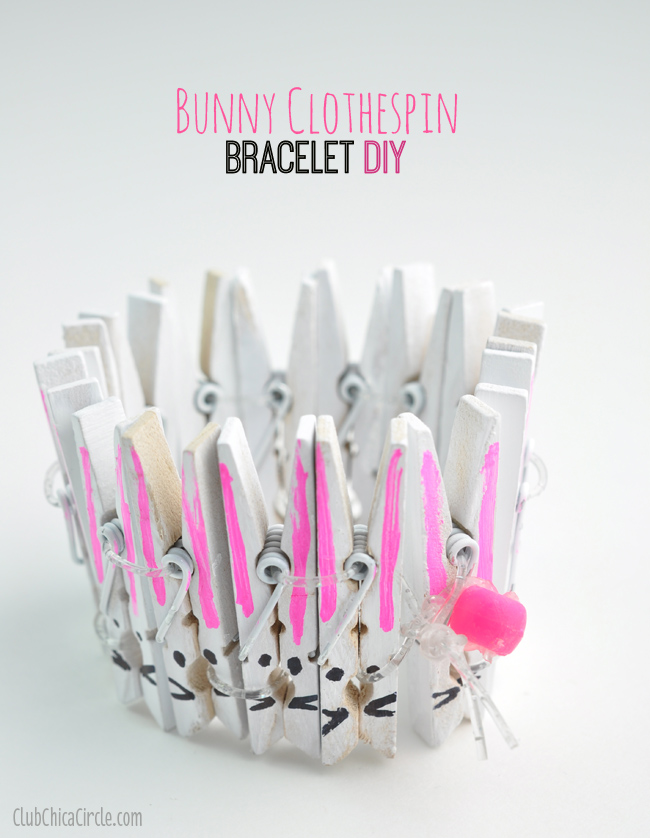 You may also like these cute homemade pom pom creations I've made.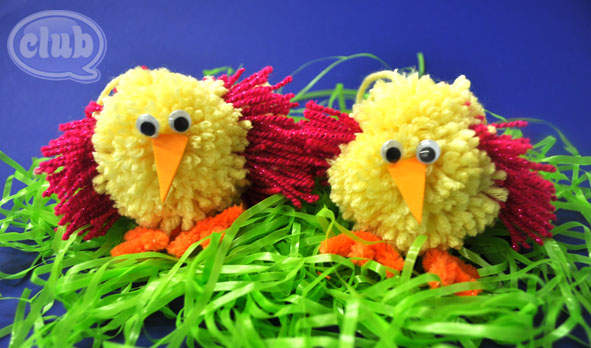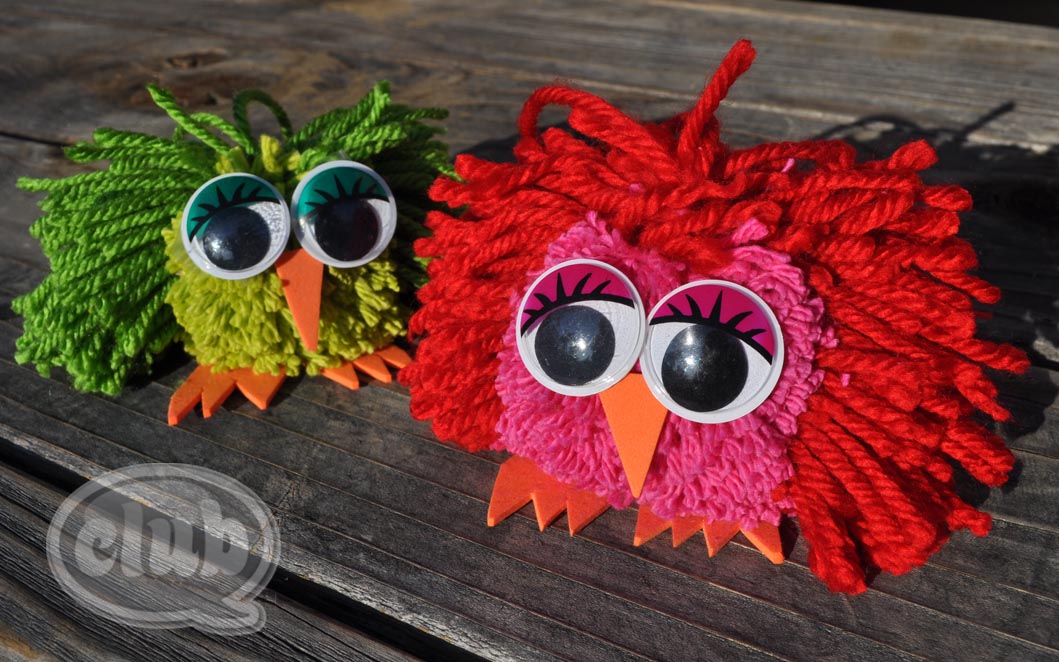 And I used the same fork pom pom making technique to make this pretty Valentines Pom Pom Garland.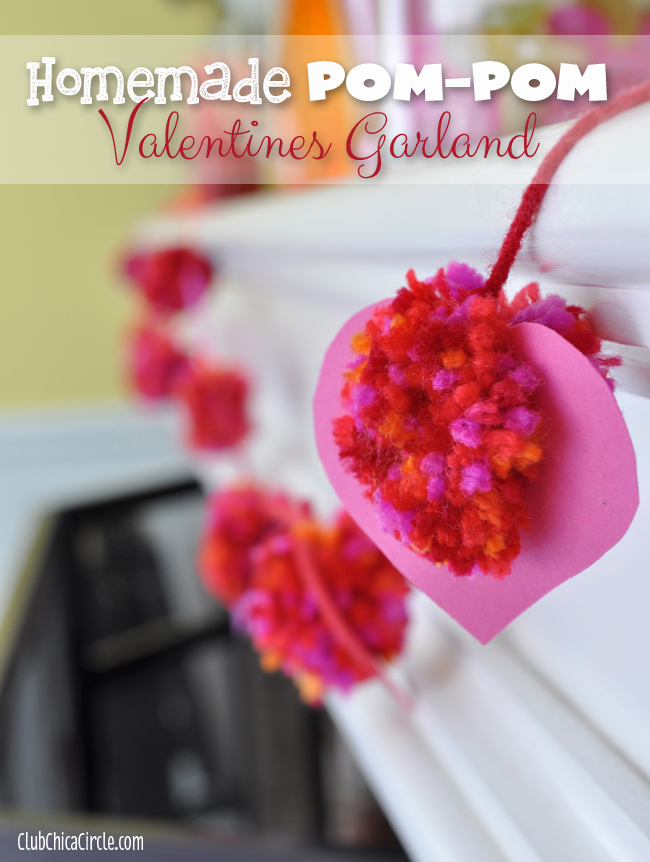 Enjoy!