I love how our weekend crafting project turned out!
Aren't these mini paperweights so cute? And they were super easy to make!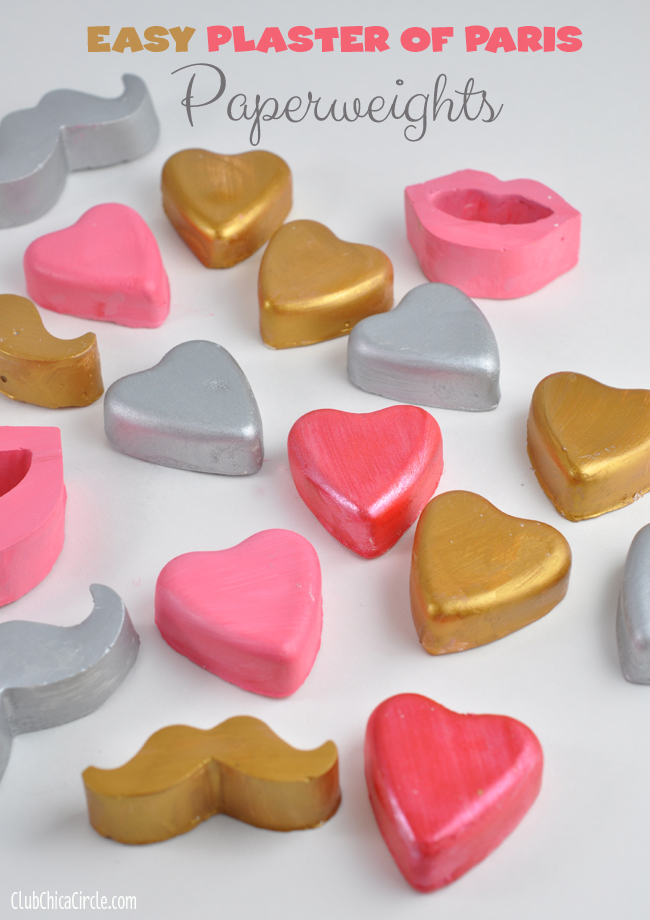 Once I saw these cement Valentine hearts, I knew I wanted to make my own version of them. I didn't have any cement mix handy in the house, but I knew I had Plaster of Paris.
Last Spring we used Plaster of Paris to make homemade sidewalk chalks, so I actually still had leftover in my crafty storage. I originally bought this tub of it at my local Michaels.
And while most people might use these silicone molds for candy making, I love them for crafty projects just like this one. I usually find really great ones in the dollar section of Target. I'm not ashamed to say that I have a whole bin full of silicone molds for every occasion.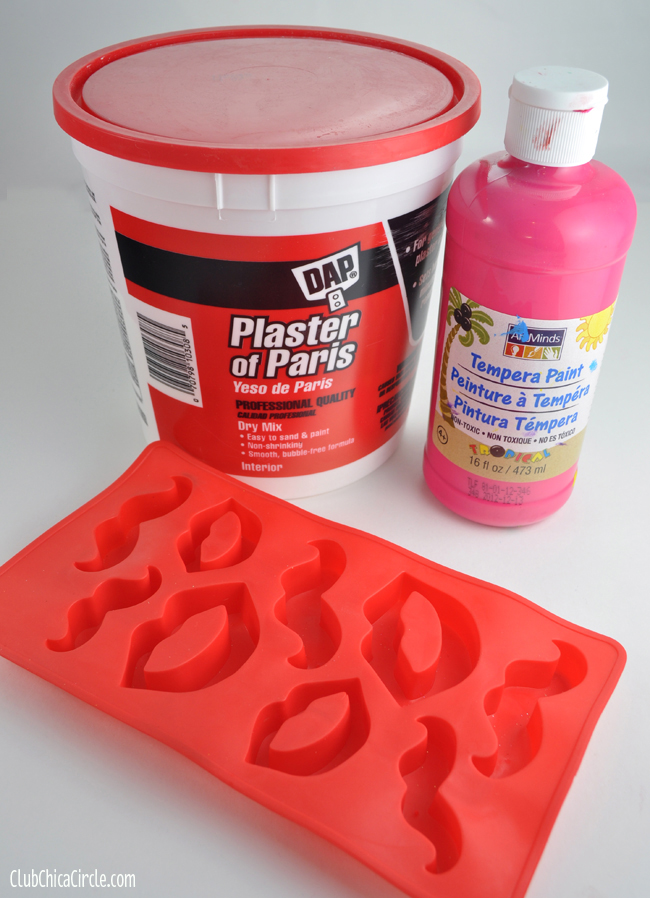 My first batch I wanted to make pretty pastel pink shapes.
I mixed 1 cup of Plaster of Paris with 1/2 cup of cold water and a squirt of pink tempera paint together.
I also wanted to create as little mess as possible. We did this outside, and poured the ingredients into a quart sized freezer bag.
After securely closing the bag, we mixed it up thoroughly by working it in between our hands.
Once all of the clumps were gone, and everything was mixed together nicely, I snipped a little corner of the bag with a scissors and turned it into a plaster of paris piping bag.
I squeezed our mixture into the molds, and then "squeezied" the excess off with the edge of a piece of cardboard. I tore off the lid to a cereal box as my impromptu squeezee.
Also, keep in mind, I was trying to make the cleanup process simple too. Plaster of Paris is NOT something you want to rinse down your sink. I made sure I used a paper bag surface to work on and a plastic bag applicator, and when I was done, I just threw both of them away.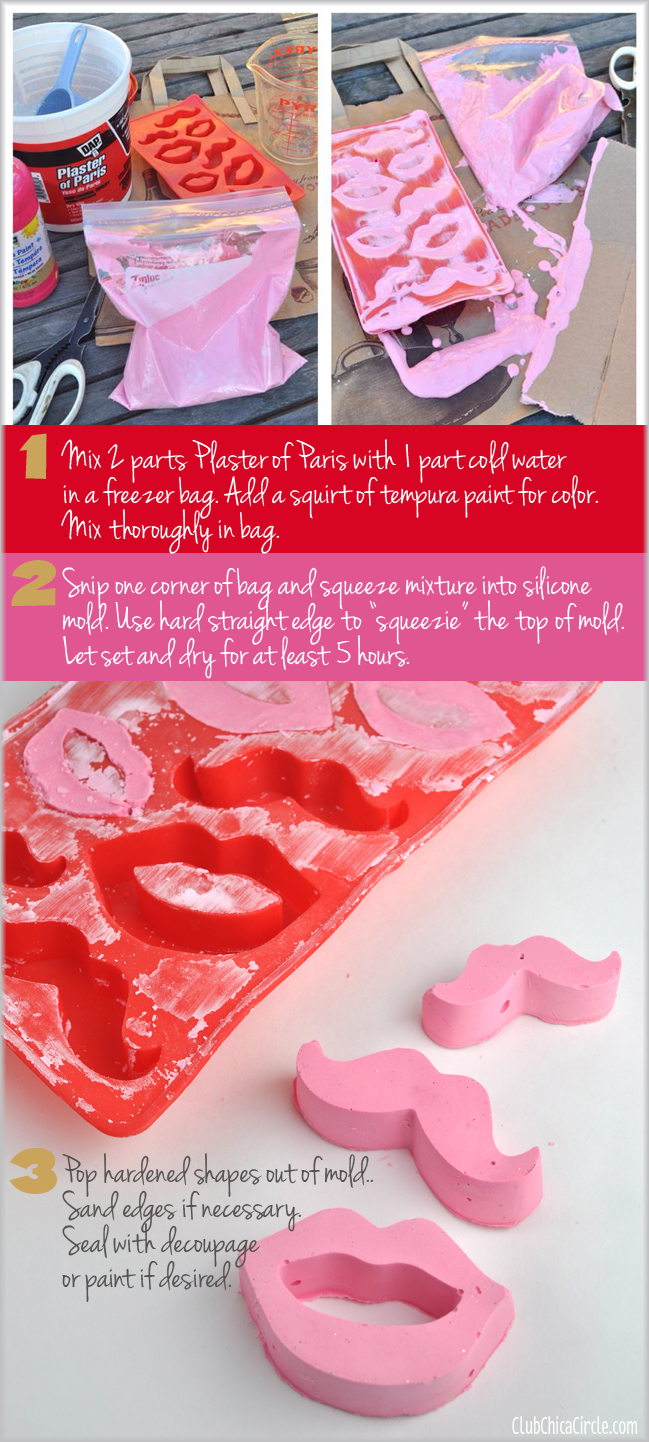 Then we let them dry overnight until hard. They set up in a few hours, but with the addition of the paint, it makes them a little softer, and I wanted to make sure they popped out nicely.
So easy!
I love how cool the shapes turned out. Now, you can seal them with a little decoupage or paint them if you like.
I used a nail file to sand off any of the rough edges.
I couldn't resist making another batch. This time with heart shapes too.
This batch I didn't add any extra coloring since I knew I wanted to paint them cool metallic colors.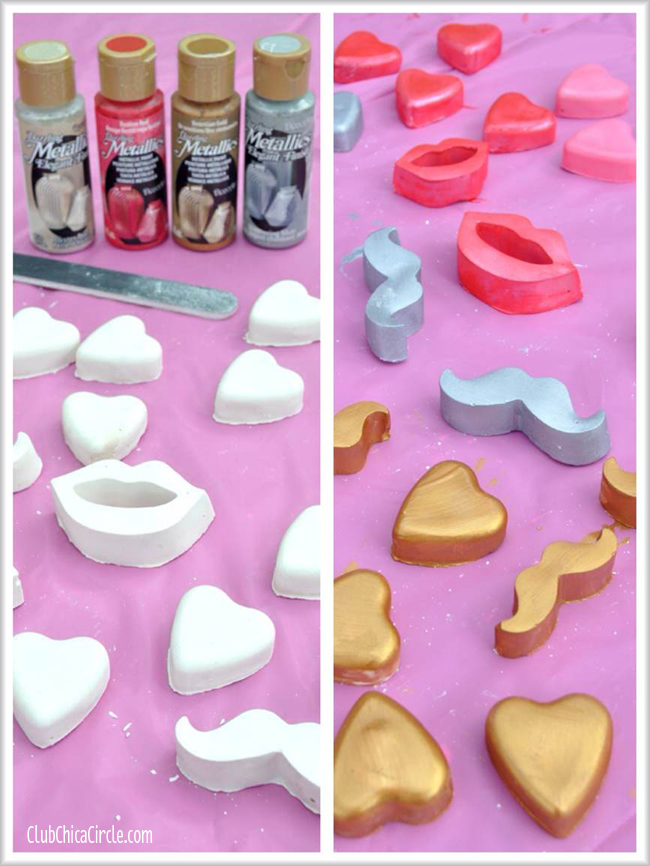 These are the exact paints I used. I used DecoArt Festive Red, Shimmering Silver, and Venetian Gold Metallic paints. And to make a pretty pink, I mixed a little Americana Snow White with the Festive Red Metallic paint.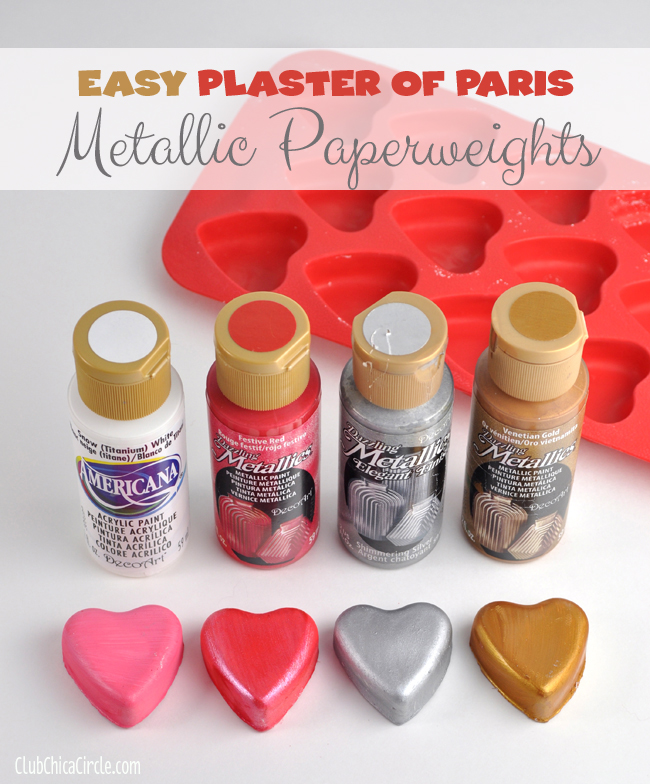 So pretty!
Now what to do with these cool shapes besides the obvious pretty paperweights.
How about attach them to an index card and draw in a little Valentine's message?
Use them as fun Valentine's decor in a clear bowl.
Or, who is up for a little game of 3D heart tic-tac-toe?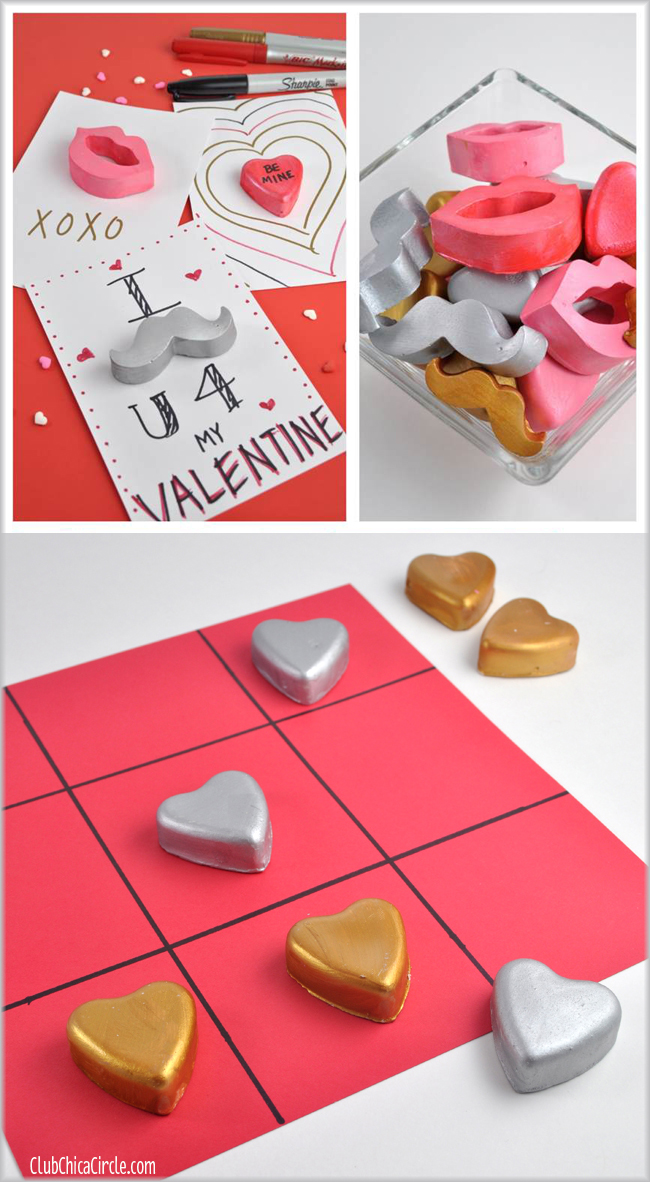 They are so pretty.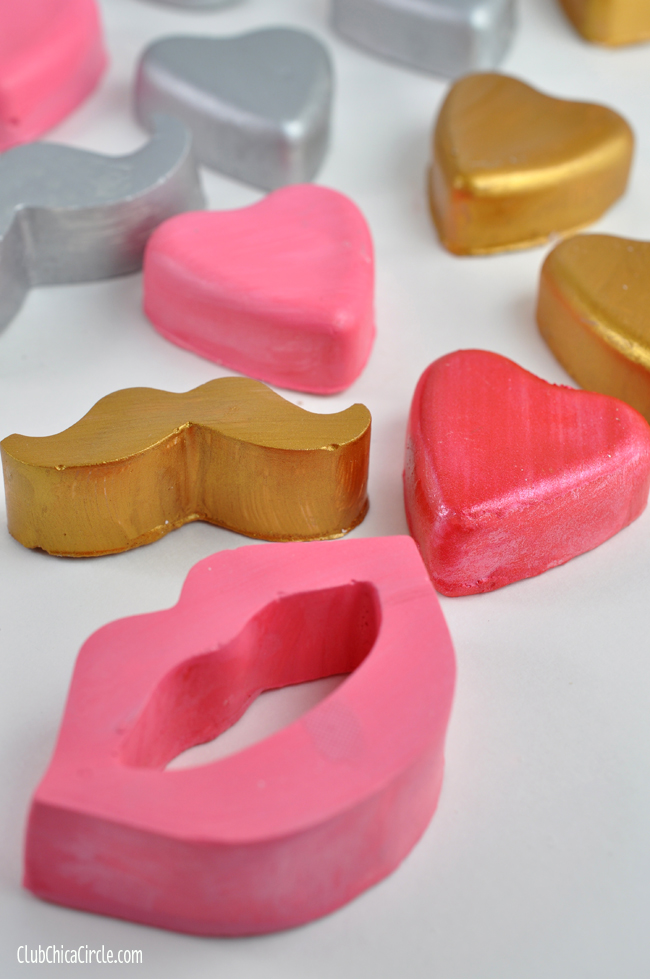 And there is just something about the cool 3D feel of them, that I just adore.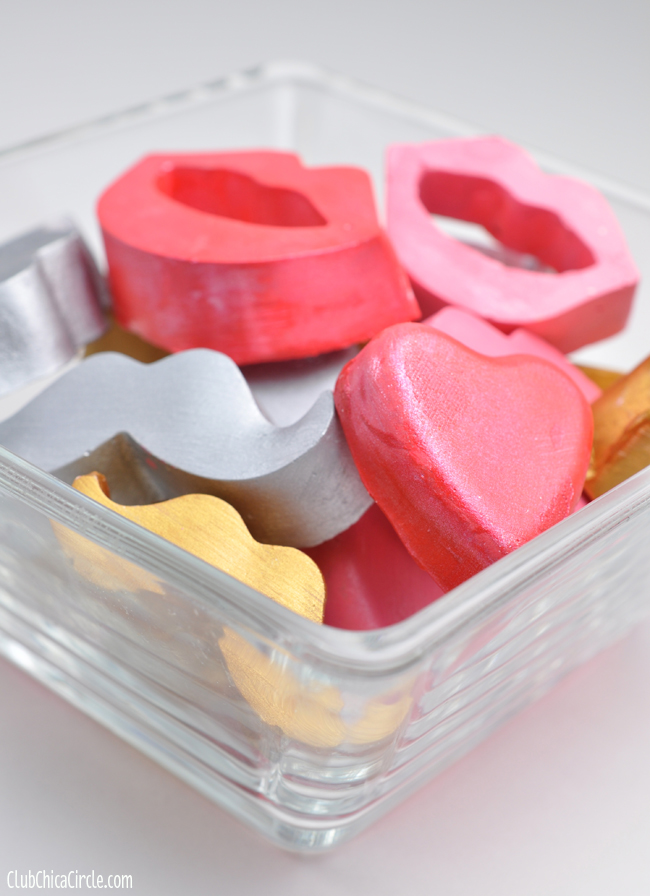 LOVELY!
Happy crafting!
If you liked this post, and want more, you can subscribe to be on our mailing list here, and make sure to get your free Cupcake Toppers Printables for Every Occasion.

Feeling social? Follow ChicaCircle on Facebook or Twitter, and follow me on Pinterest or Instagram.