Thank you! Have we told you lately how awesome you are? Whether you are just joining us or have been with us from the beginning – thank you! We appreciate your visits, comments, likes and shares.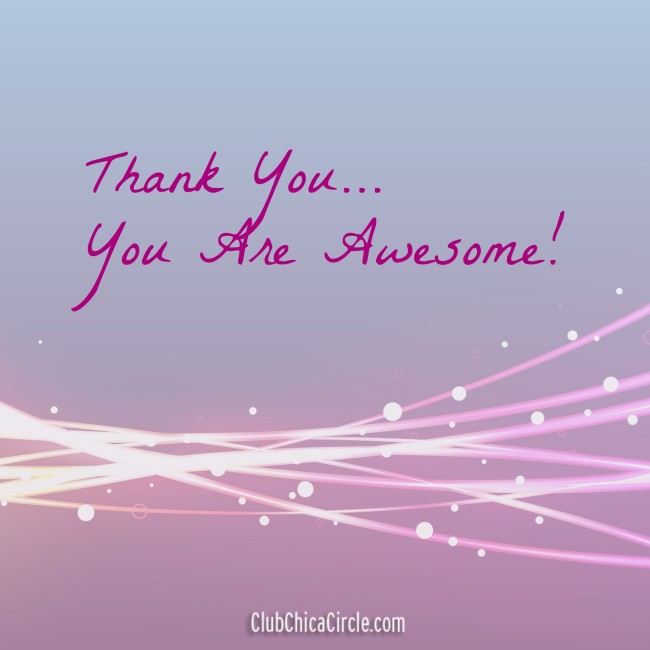 I get a little more reflective at this time of year. This time of year has been a cycle of amazing highs and deep lows.
Five years ago, we first joined Facebook as ChicaCircle. (Thank you for liking our page.)
Three years ago, Pauline and I were still growing Club Chica Circle and we were blindsiding by a summer in the hospital and rehab struggling to understand when my tween would be able to walk again. (Good news story – Miranda is 100%+ better.)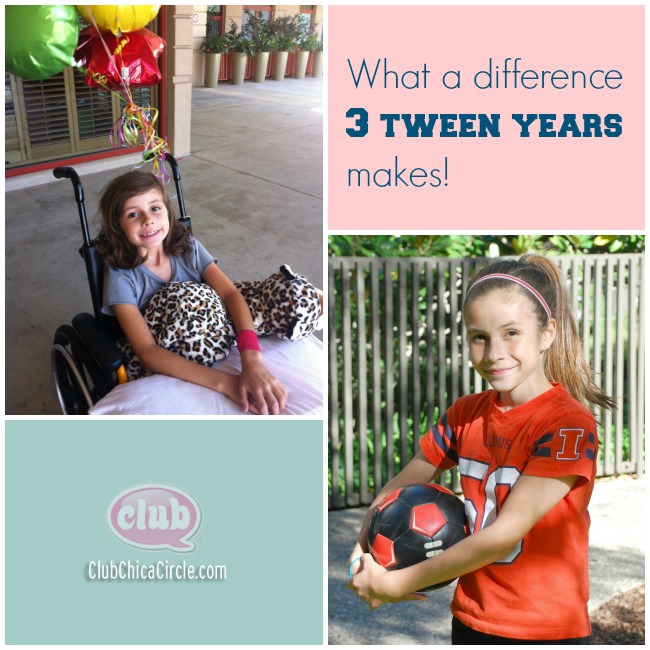 Last year, our readers rallied to vote for our blog for "Freshest Blog of 2013" at SocialLuxe Lounge. Our tweens graduated elementary school and moved one step closer to teendom.
This month, we became a 2014 Crafty Award Finalist for Cake in a Can: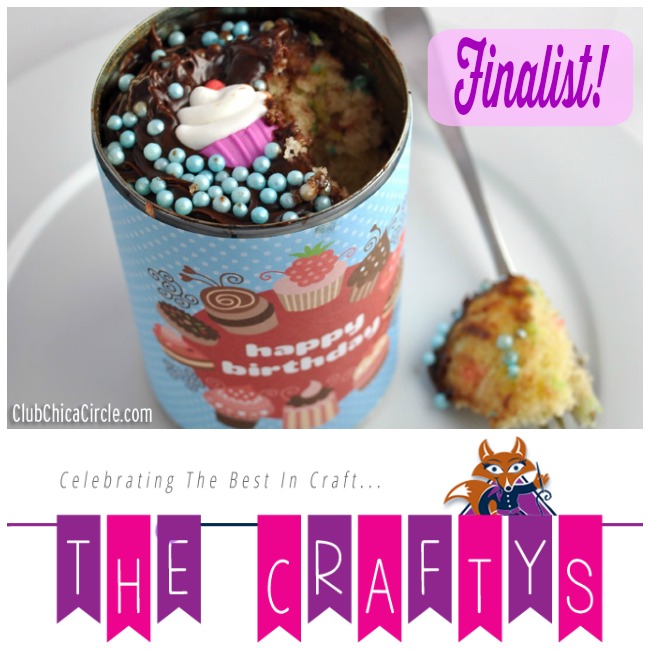 But now we are blindsided by our other tween's hospital visit for a broken wrist and road rash on all limbs. Maggie will now be sporting an orange cast for the summer.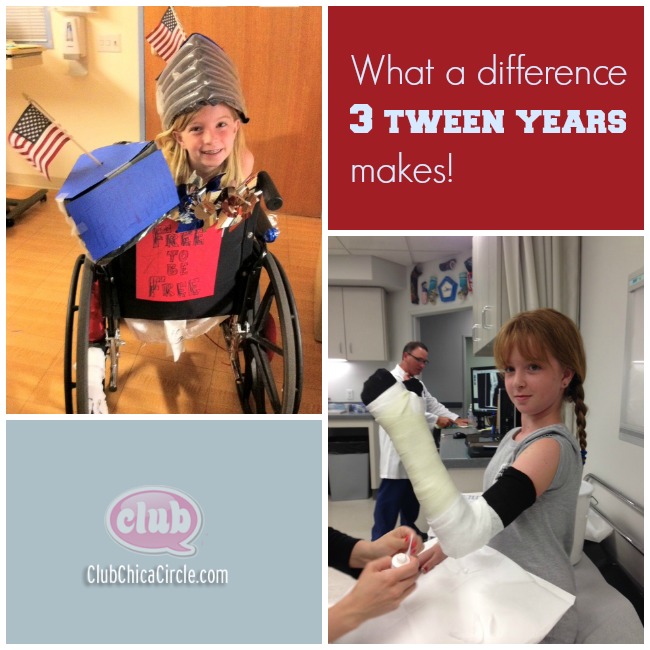 Have we told you yet how awesome you are? We love that you stop by and visit our crafty circle.
Are you curious about the name 'Club Chica Circle'? Check our About Us page for the full story.
A special shout out goes to our mom who pins our images from every post. Thank you to our sister Erica who shares our links with friends and coworkers. Thank you to our Great Aunt Ellen who helps sample our crafty treats and lifts our spirits. Another shout out to my dear friend Kate who has been there from the beginning sharing the crafts with her girls and also reminding us to push the envelope on how we spread the inspiration to more people.
We really believe #CraftyisContagious.  If you agree, hashtag your Pinterest, Instagram, G+, Twitter posts and we will share your excitement and creations.  Congrats to our April winners – Anna from In The Next 30 Days and also Happily Addicted 2 Fitness.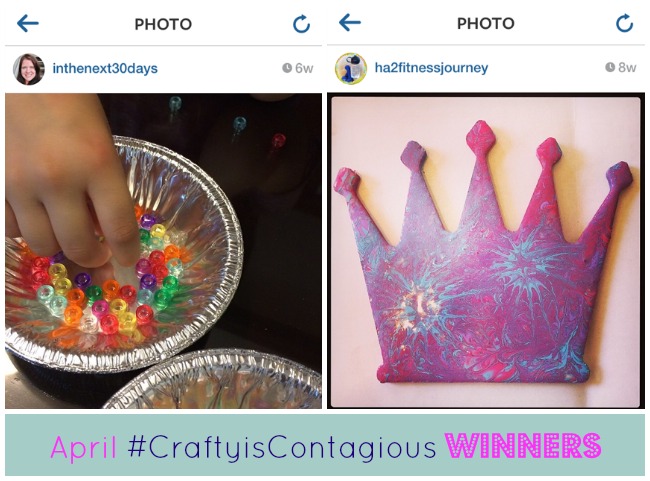 While I alternate between jumping with excitement over #craftyiscontagious creations or crying while reflecting on life's twists, turns and exhaustion – please share below if our posts have touched you in any way or how crafting has connected you to someone special in your life. As a Thank You gift, we will randomly select one reader to receive a $25 Amazon Gift Certificate. (Comment as many times as you like – but one entry per reader.) Entry comments due by Friday, June 20, 2014 Midnight PDT. Congratulations to our winner Lyric. Through Random.org – Lyric's comment (#4) was selected for the appreciation gift.  Pauline and I thank all of you for stopping by and for commenting!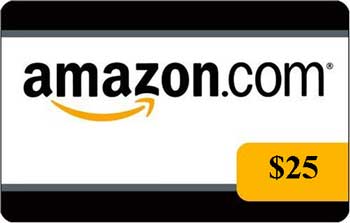 If you liked this post, and want more, you can subscribe to be on our mailing list here, and make sure to get your free Cupcake Toppers Printables for Every Occasion.
Feeling social? Follow Lynnee's boards on Pinterest and Pauline's Club Chica Circle boards here. You can also find  Lynnee Jimenez on Google+.