We are sad to say, one of our resident chica tweens was admitted to the hospital for a serious illness. Even though we had a variety of summer camps planned for our girls to kick off the summer, the universe has decided that "hospital camp" was in our future instead. When confined to a hospital bed, there are just so many movies or tv shows you can watch before going a little batty. Also, to keep spirits up, and to offer sufficient distraction from pain, craft therapy is definitely in order!
Here are our top 5 craft therapy tips on how to survive hospital camp (also good for rainy-day activities, camp-out or sleepover activities, or long-car ride fun).
1. Waxy Moldable Sticks like Wikki Stix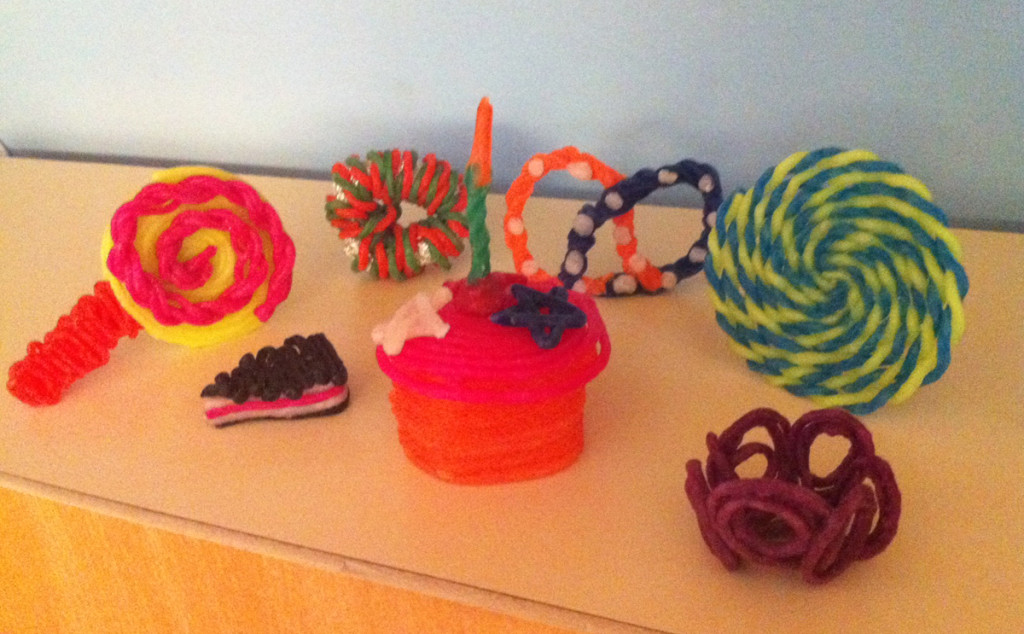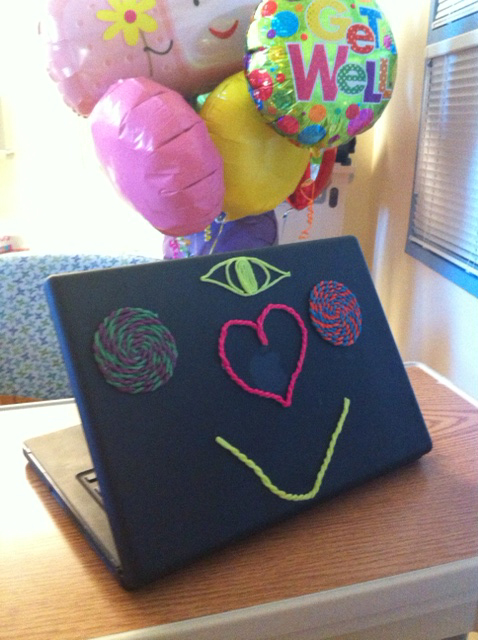 Imagination is all need to mold and twist shapes from these crafty sticks. the heat of your fingers helps mold the colored wax sticks into shapes and crafty creations.
2. Friendship Bracelet Wheels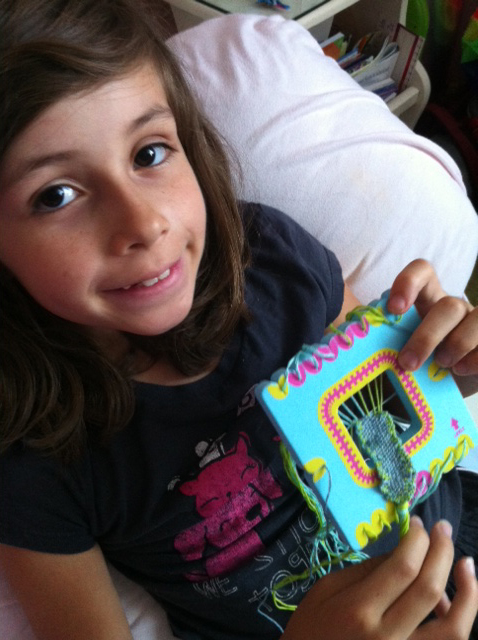 Alex makes a great kit that includes both square and circle shaped wheels. The best part is, with a little initial setup, making a cool bracelet in the colors of your choice is pretty simple and definitely satisfying.
3. Origami
Colored paper + folding = crafty creations. From a pretty swan to a french fry cup, this one simple craft material can be folded into many different formations. Thanks to Power the Youth for suggesting the simple, yet cute cup from Origami Instructions on Twitter. You can also find great animations and diagrams at the Origami Club.
4. Cat's Cradle
Here is the brilliant thing about the Cat's Cradle game – it is one piece of string! Somehow it kept the girls occupied for hours while they were trying to one up each other with what they could do. The average length of string needed is about 58 inches, but  you can certainly go smaller. We used a long piece of yarn, tied a knot on one end to make a circle, and the girls were off. It is amazingly a common skill practiced between tween girls. I remember loving it when I was my daughter's age too.  Thank goodness for wifi in the hospital. We found some really good and fun videos on youtube to inspire us.
5. Personalizing your space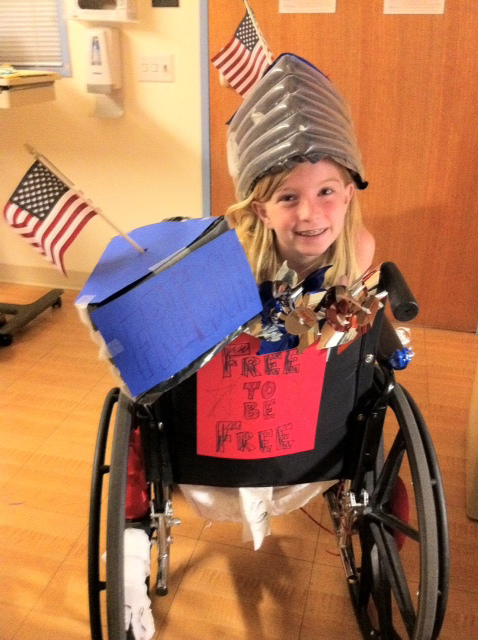 Because we ended up spending so much time in the hospital room, and home felt so far away, we found it helped to be able to stylize some of our surroundings, especially since we ended up spending the 4th of July holiday in the hospital room. With a little crepe paper streamers, colored paper, markers, and tape and we had the makings for a truly patriotic ride.
The latest update is that we were able to bring our tween home to recoup at home. She does have a bit of a long road of rehab, but is expected to recover fully. We will definitely be in need of more craft therapy to reclaim the summer!