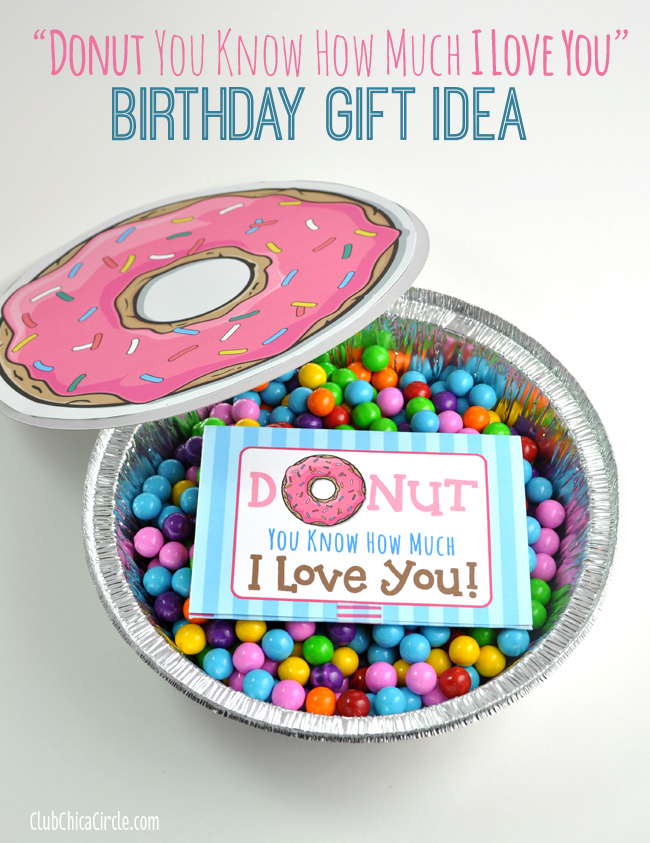 I love giving homemade gifts!
September is when my niece has her birthday, but because of back-to-school, I can never celebrate in person with her. I always want to send something a little special though.
As my niece gets older, just like my daughter, she likes the independence of shopping for things herself. This is where a gift card is perfect for her. But of course, I didn't want to just mail her a gift card. I wanted to dress it up and make sure she knows how much I love her, and how sweet she is!
What's sweeter and more festive than a pretty sprinkle donut?
Well, I'm not going to mail her a donut, but I can certainly have a little fun with a donut-themed present… and send her a container full of chocolate, a gift card all dressed up with sweet donut printables.I found these 7" circular baking tins, or to-go containers at my local
Dollar Tree
– 4 for $1. What a bargain!
And, I bought some pretty candy coated chocolates at my local Party City.
To complete the package, I designed a cute donut printable to go on the top of my tin, and one to hold the gift card with a cute donut quote or pun to complete my lovely, sweet birthday gift.
And I'm sharing the printables with all of you, because DONUT YOU KNOW HOW MUCH I LOVE YOU too? = )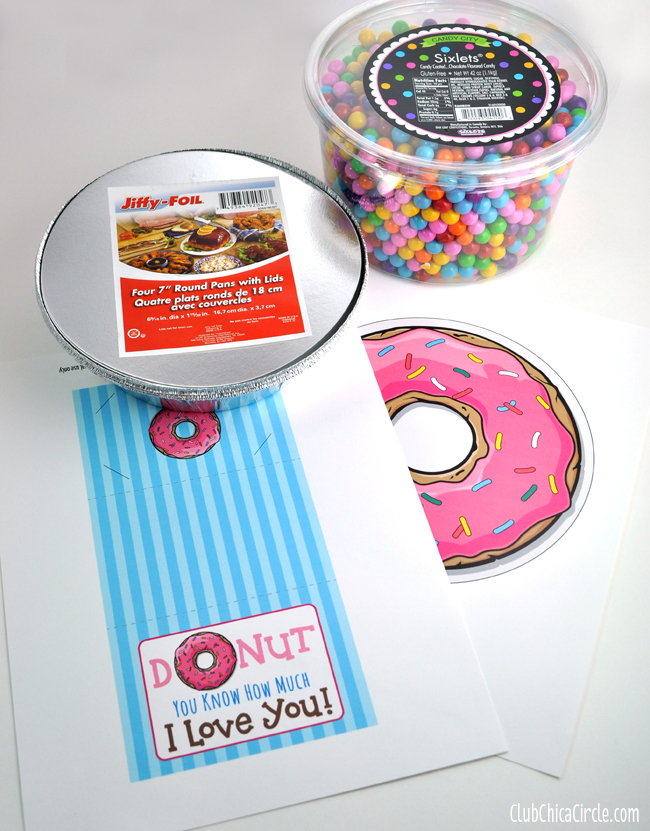 You can grab your free printables here:
Print out the free printables onto cardstock paper. I used scissors to cut out the big pink donut for the lid, and filled my container with the chocolates.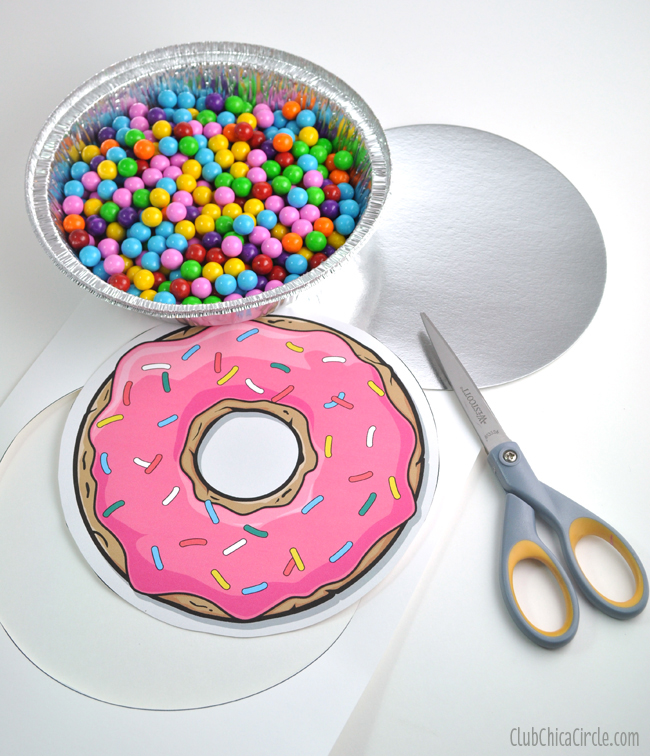 Then I used my X-Acto to cut out the gift card printable. I designed the printable with fold lines (the dashed ones) and cut lines to hold a standard size gift card. Make sure to cut the slits with your craft knife as well.
After the donut gift card printable is cut out, fold it in thirds with the design on the outside. Then you can place your gift card into the slits. I used washi tape to secure the sides down. You can write a personal message on the top inside flap. Then I used one more little piece of wash tape to close the card up.
Then I placed the gift card on top of the candies, put the lid and my donut cutout on top, and closed up the edges of my baking tin around it to secure.

It's as easy as that! And I know she is going to love it!
You can also use the gift card printable on its own, but I love how the baking tin looks like one big donut I know this would entice me to open it! Am I right?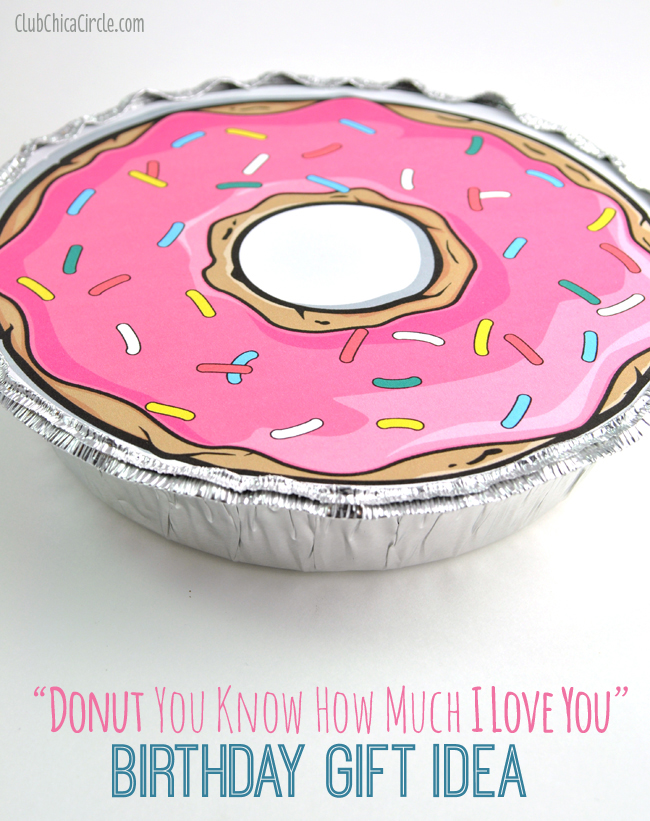 Hope you enjoy this fun and sweet homemade birthday gift idea.
Enjoy!