It's always fun to serve festive food at a holiday gathering. I recently hosted a mom-only tamale making party at my house, where a number of us got together after we have taken our kids to school to eat, drink, and make tamales. I set up a light brunch table full of yummy foods to munch on while we enjoyed each others company and made a huge assembly line batch of tamales.
Our annual holiday tamale party was the perfect excuse for me to make gingerbread snowmen cake pops. I used my handy cake pop pan, as I recently reviewed here. I used Trader Joe's Gingerbread cake and baking mix along with gingerbread pudding mix to make the right consistency for the cake balls.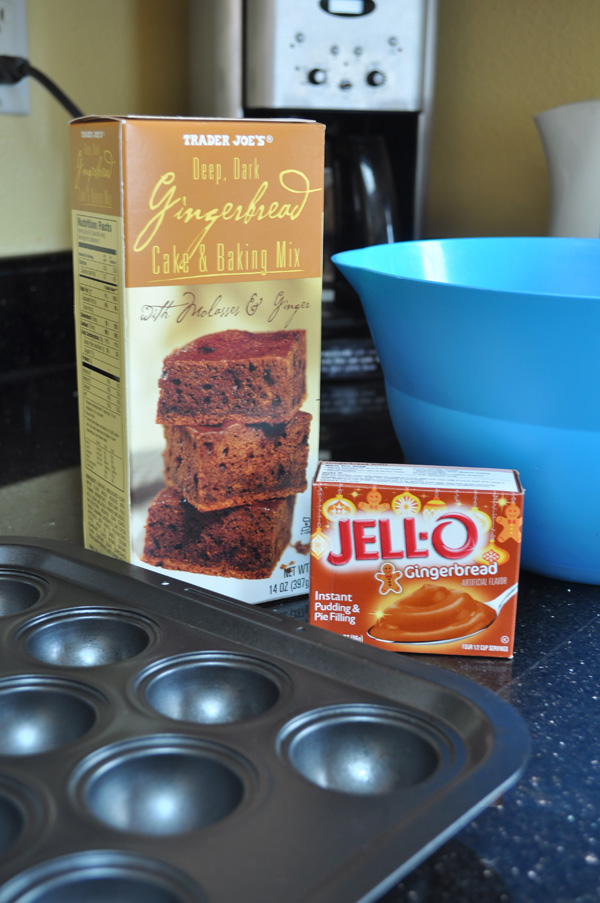 Then in preparation for building my snowmen, after the cake balls were cooked and cool, I gathered white candy melts, candy sprinkles for the eyes and nose (which I fished out the dark colors), Trader Joe's chocolate covered sunflower seeds for the noses (which I fished out the orange ones), red M&Ms and a Wilton red candy decorating pen for ear muffs.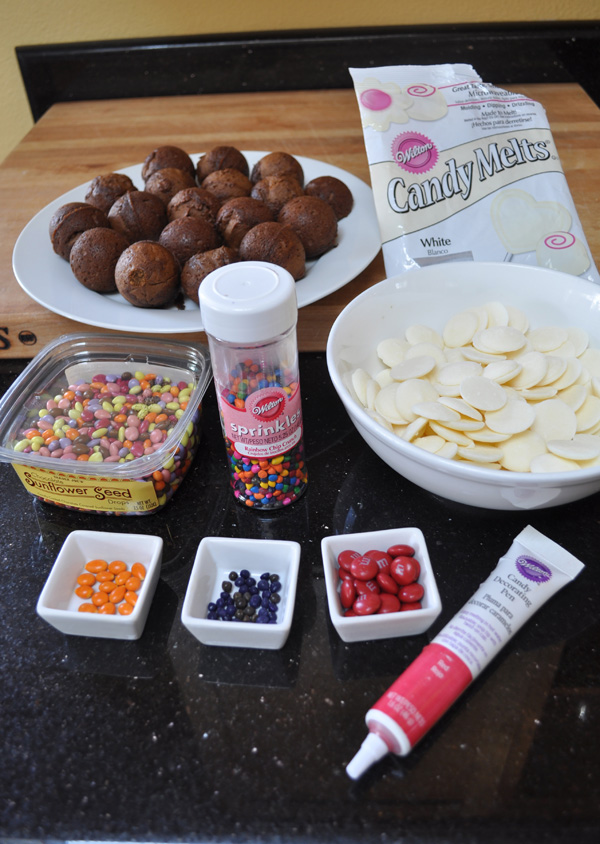 To build my snowmen, I used cookie sticks and a foam block. After a couple different approaches, I found it easiest to dip my stick into the melted candy melts, and place two cake balls together on the end. After letting this cool in the refrigerator and set up, I used a large spoon to swirl the candy melt topping around each cake ball to coat each snowman. For more details on this technique, check out my post here.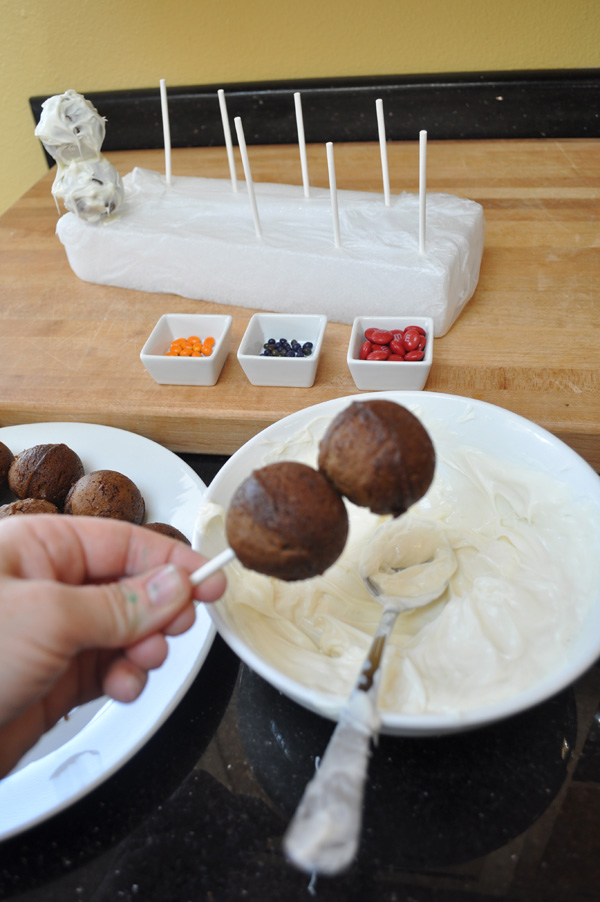 I am definitely no Bakerella when it comes to making perfect cake pops, but after decorating each snowman, I think they turned out really cute, each with their own character and personality. While the candy melts on the outside of each snowman were still soft, I added the candy sprinkles and orange chocolate covered sunflower seeds to create their smiling faces.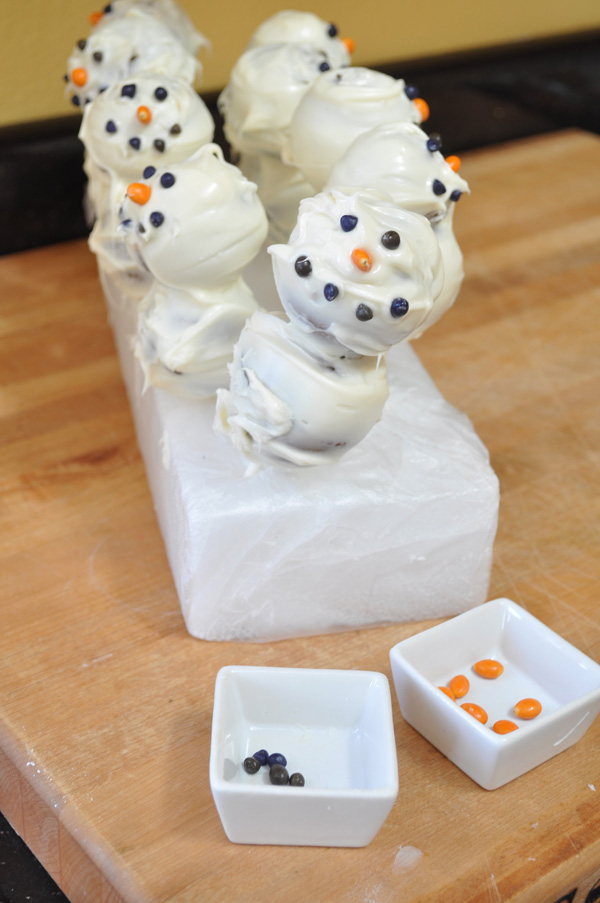 Then I placed a red M&M on each side of their heads and drew a red candy line with my red candy decorating pen connecting the two.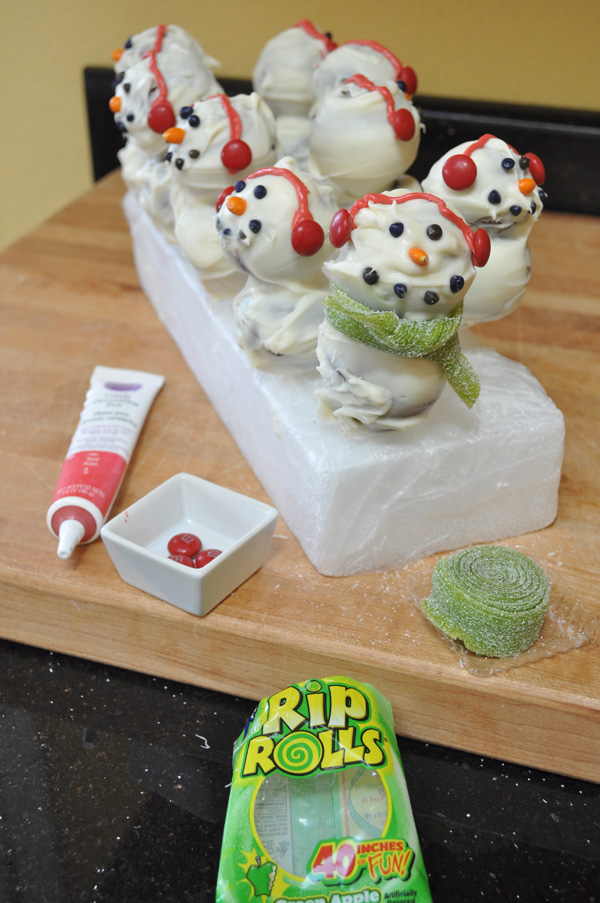 I created scarves for them using green apple candy rolls and long red licorice strips.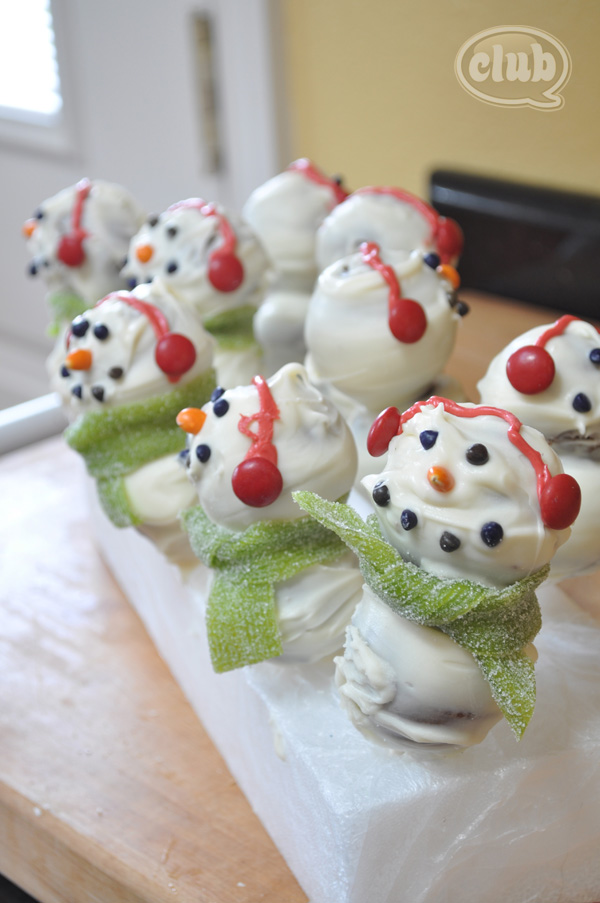 Finally, I added pretzel rod arms in each of them for the arms. I placed the whole foam block into the refrigerator and let the candy melts harden and set. For displaying purposed, I wrapped two foam blocks in snowflake patterned tissue paper and placed each snowman back into the block to enjoy the party. = )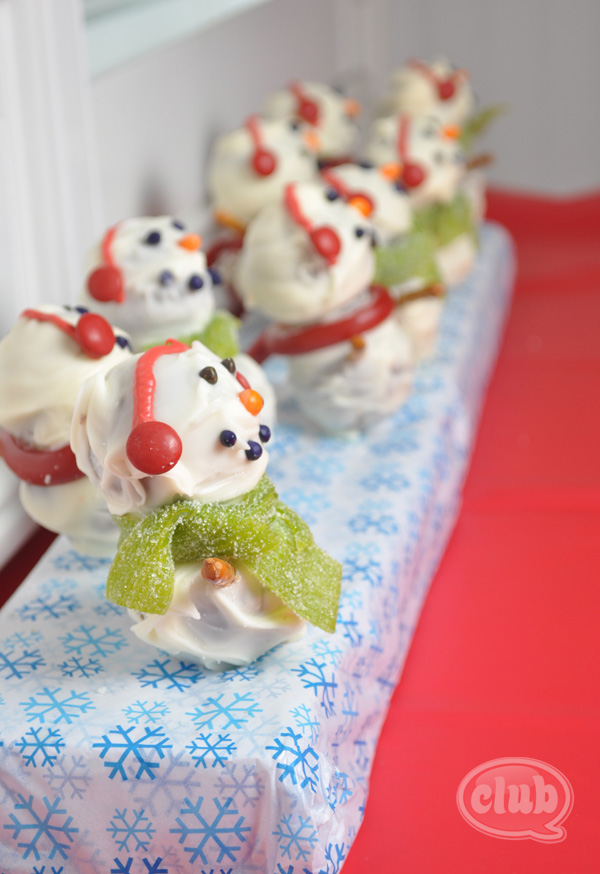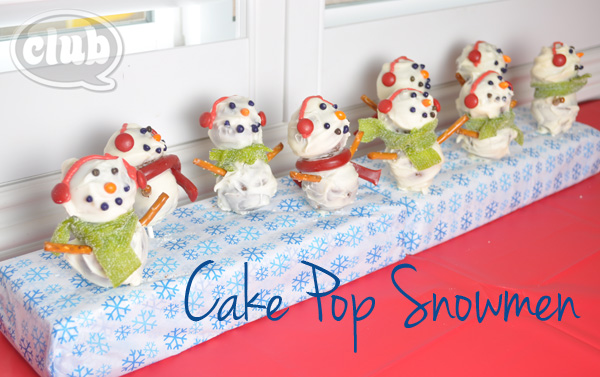 Each one was unique and a little different, but together they were a perfect addition to the holiday festivities. We didn't actually end up eating them at our tamale making party, but they really made the table look really festive. And at the end they were the perfect thing to send home with the moms to bring to their kids, along with the tamales of course.
Happy holidays and happy crafting!
If you liked this post, and want more, you can subscribe to be on our mailing list here.