My dad recently celebrated a birthday which had me reminiscing about a childhood filled with jello in various shapes and concoctions for any and every occasion. I didn't realize until going away to college that not every family had a jello dessert almost every day. My dad still makes jello desserts (not every day) – so across the miles from California to Illinois – I've compiled this list to celebrate his birthday and to keep as a reference for future holidays. It's also time that I start sharing more jello fun with my kids to keep up our Midwest roots (they went crazy looking at my Pinterest board pictures).
The 35 recipes below are colorful and jiggly and fun. Be sure to check out my Jello Creations Pinterest Board for pictures of all the links below.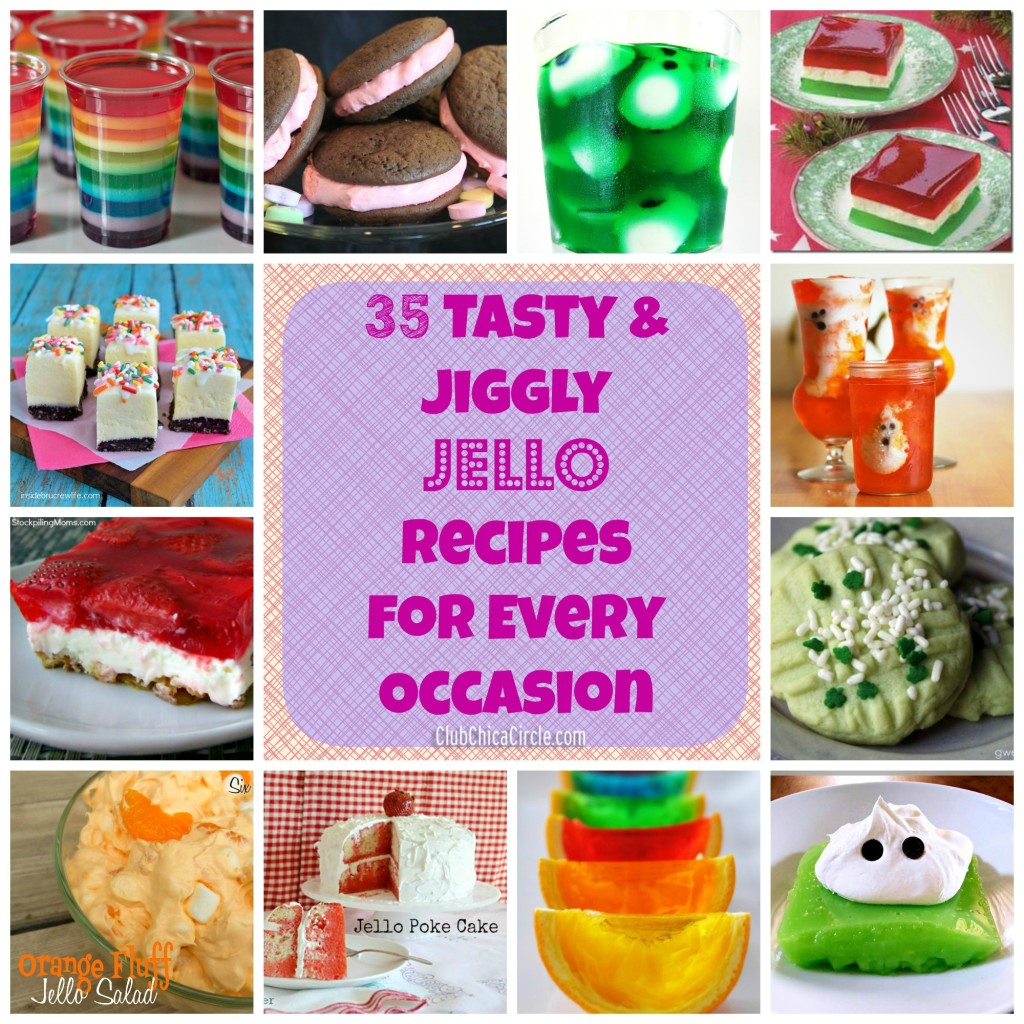 My sweet jello-loving dad: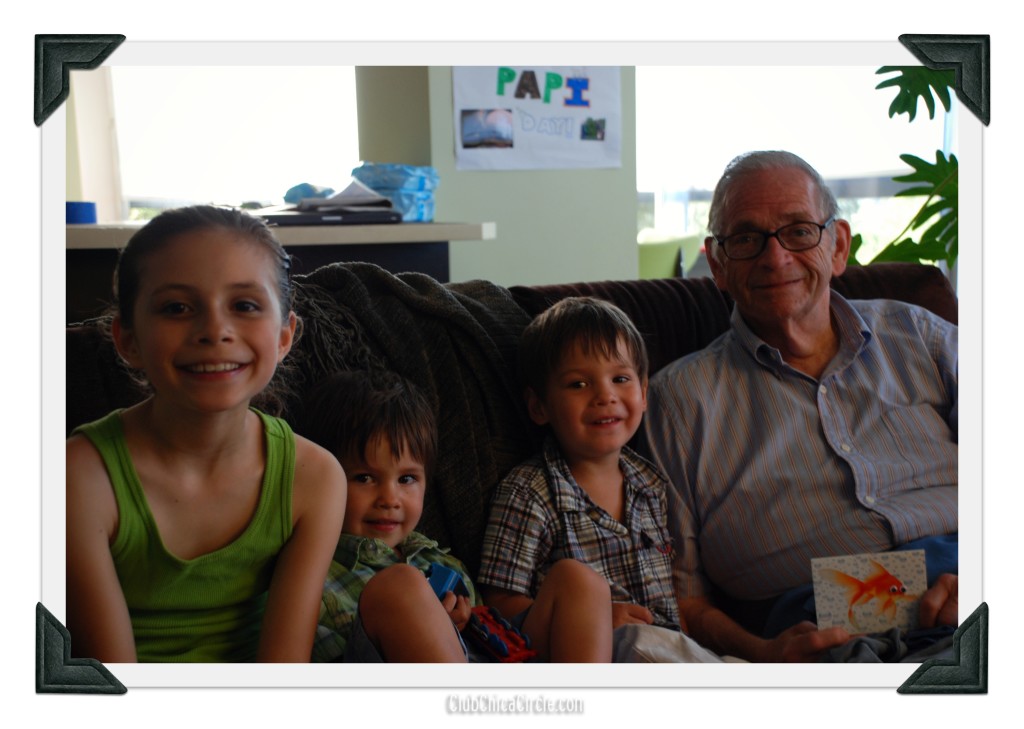 My silly jello-loving dad: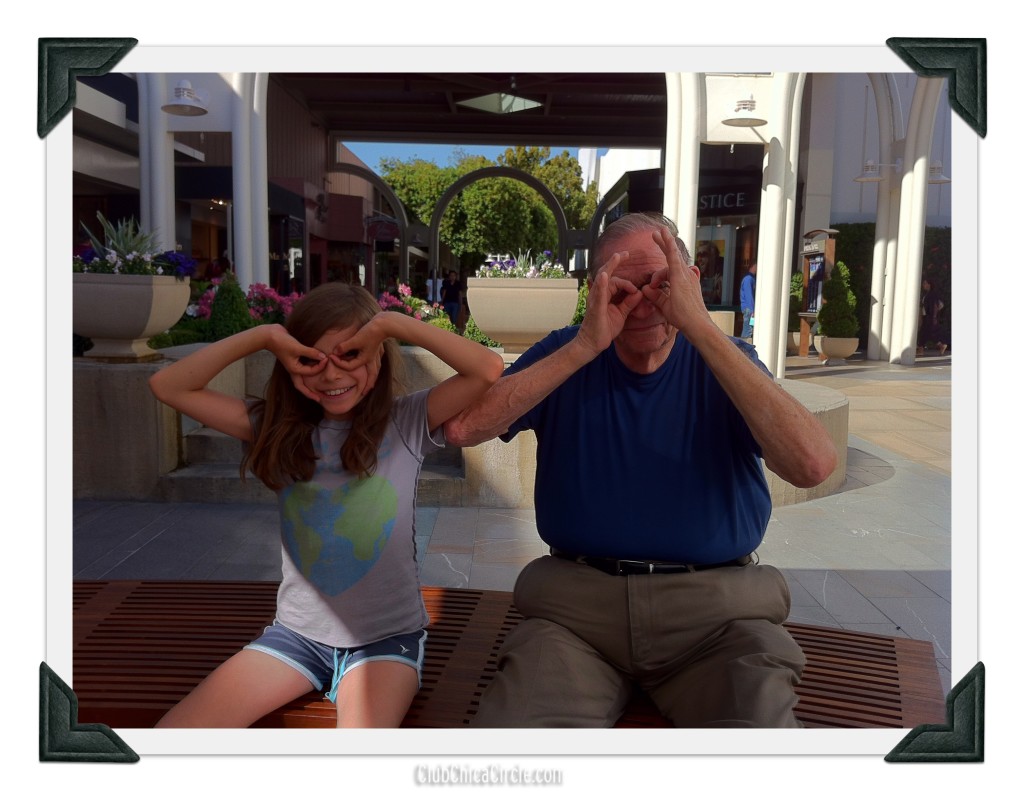 And now the links:
General Jello Yumminess
1.  Banana Cream Fudge (Inside BruCrew Life)
2.  Creamy Cherry Jello (Eating Well)
3.  Orange Fluff Jello Salad Recipe (Six Sisters' Stuff)
4.  Strawberry Pretzel Salad (Stockpiling Moms)
Water and Sky Jello
5.  Sky Jello (Anastasia's Palace)
6.  Mini Jello Aquariums (Confessions of a Cookbook Queen)
7.  Gelatin Aquariums with Sea Grass (Real Simple)
Jello Activities
8.  Jell-O Excavation (Tinkerlabs)
9.  Jello Fishing Game or Pudding Race (The Fun Times Guide)
Baking
10.  Strawberry Jello Poke Cake (Flour on my Face)
11.  Kid Friendly Jello Frosting (Coleen's Recipes)
12.  Red Velvet Poke Cake (The Country Cook)
13.  Easy and Yummy Candied Popcorn (A Mom Not a Professional Nor a Perfectionist)
Breakfast
14.  Jell-O Pancake Syrup (Mr Breakfast)
15.  Pudding Pancakes (Workathomewondermom.com)
Valentine's Day
16.  Valentine's Whoopie Pies (Joy of Jello)
17.  Layered Jello Squares, Valentine's Day Style (Heather Likes Food)
St. Patrick's Day
18.  "End of the Rainbow" Party Jello (MsTwixt via Club ChicaCircle)
19.  St. Patrick's Day Jello Cookie Recipe (Gwenny Penny)
20.  Rainbow Gelatin Orange Wedges (Tablespoon)
Easter
21.  Jell-O Easter Egg Cookies (Red Couch Recipes) 
22.  Pudding Poke Carrot Cake (The Country Cook)
23.  Easter Jello Pie (Just a Pinch Recipes)
4th Of July
24.  Red, White and Blue Jewel Cake (Diamonds for Dessert)
25.  Patriotic Poke Cake (The Galley Gourmet)
26.  Red, White and Blue Layered Popcorn (Claire's Creations)
Halloween
27.  Creepy Peepers Halloween Jell-O (In Katrina's Kitchen)
28.  Spooky Lemon Lime Jell-O Ghost Slime (Mom Spark)
29.  Ghost Jell-O Treats (Modern Parents Messy Kids) 
Thanksgiving
30.  5 Minute Pumpkin Pie Pudding (Club ChicaCircle)
31.  Double Berry Jello Salad (Kalyn's Kitchen)
32.  Festive Cranberry Pineapple Salad (Tara Cooks)
Christmas
33.  Christmas Broken Glass Jello (The Food Librarian)
34.  Christmas Jello Salad (My Sister's Kitchen)
35.  Christmas Trifle (Taste of Home)
Do you have any favorite jello recipes?  Share in the comments below. We LOVE to hear from you.
Note:  This is not a sponsored post. I reference both 'Jell-O' (brand name) and 'jello' depending on the source link preference. 
If you liked this post, and want more, you can subscribe to be on our mailing list here.
Follow Lynnee's boards on Pinterest and Pauline's Club ChicaCircle boards here. You can also find  Lynnee Jimenez on Google+.