Halloween is less than one week away. Have you decorated your pumpkins yet? Here is a quick, simple and fun way to turn your pumpkins into cute neon googly-eyed monsters within furry mustaches!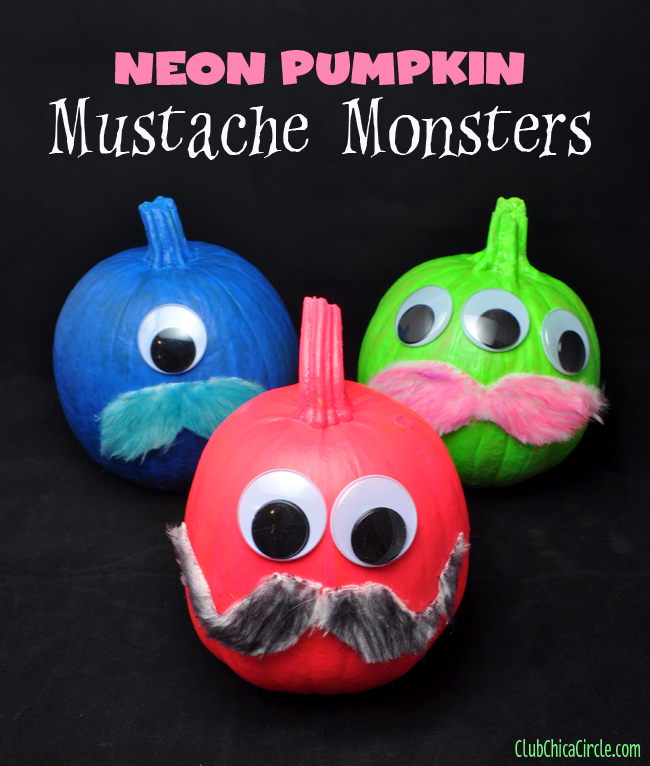 If you have a tween that is anything like my daughter, she loves neon and mustaches! So I decided to combine both of them and make cute neon pumpkin mustache monsters.
I used Americana neon acrylic paints in Thermal Green, Electric Blue, and Sizzling Pink.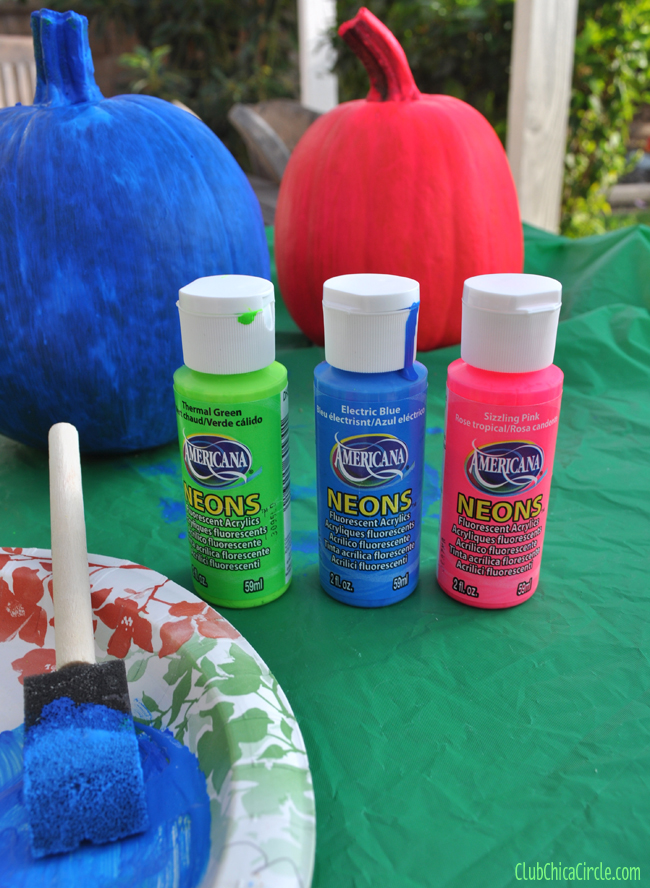 I painted each pumpkin a solid color. It took a few coats to get full coverage. The pink was the easiest because it was in the same color range as the pumpkin, and the green was the hardest.
In hindsight, I would have applied a primer on my pumpkin first, but I love how the neon pumpkins turned out.
Then I used the same technique we used to make fur leg warmers and a skirt for my daughters Monsters University homemade Halloween costume to color the mustaches.
I had some white fur leftover, and cut each into different shaped mustaches. Then I used Sharpie markers to color each of them. I used black, neon blue and neon pink markers.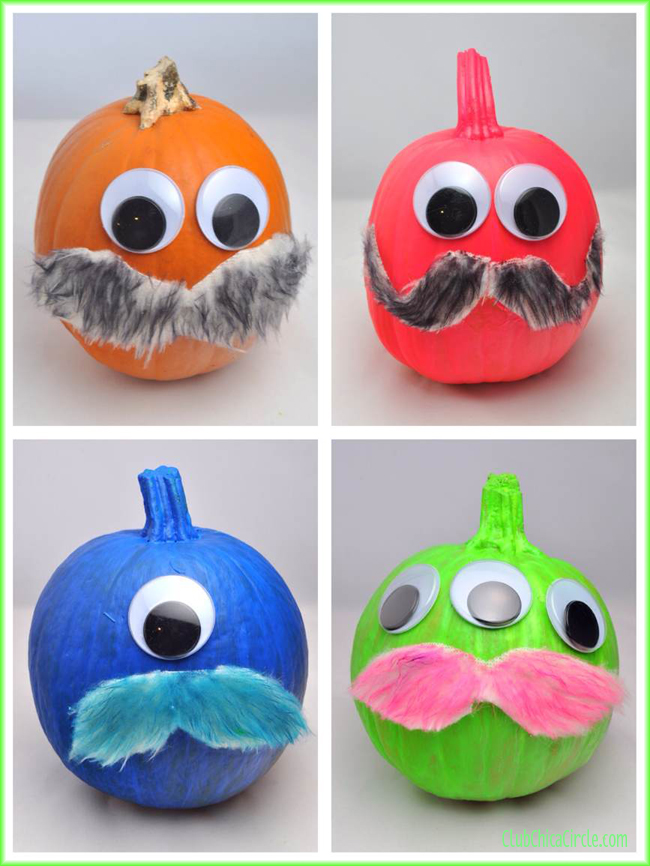 Even if you don't want to paint your pumpkin, it looks just as cute on a plain natural pumpkin.
I attached each mustache and large googly eyes onto the pumpkins after the paint was dry with double-sided tape. You could use glue too.
So if you are looking for a kid-friendly, no carve pumpkin decorating idea this weekend, try painting them.
For more painted pumpkin ideas, you can check out our eyeball painted ones from last year, or maybe a chalkboard witch silhouette pumpkin.
Happy Pumpkin Crafting!
If you liked this post, and want more, you can subscribe to be on our mailing list here.
Feeling social? Follow ChicaCircle on Facebook or Twitter, and follow me on Pinterest or Instagram.