Get ready to be fascinated…
…with your hair accessories, that is!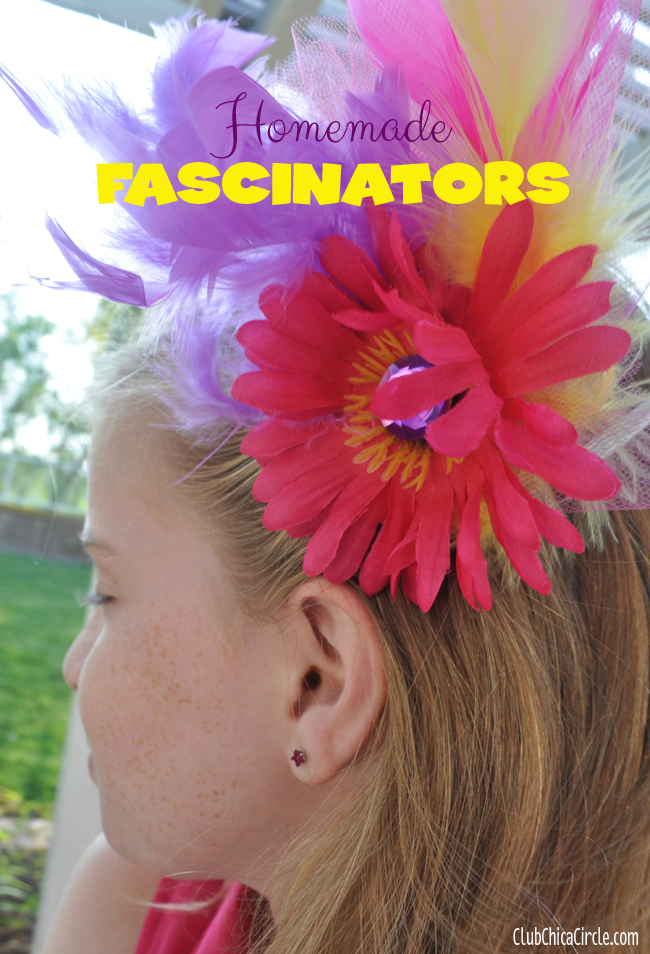 I recently had the pleasure of hosting a bridal shower in my home and, of course, every party needs a craft activity of some sort, right? = )
We were throwing the bride-to-be a tea party themed bridal shower, and I thought a "Make Your Own Fascinator" station was in order. I pulled out my grandmother's china out, made scones and homemade lemon curd, cucumber fingers, etc. But the party and the occasion definitely deserved a little fanciness or "fancination".
The first time I heard the term "fascinator" was from one of my daughter's friends who wears them all of the time in her hair. Simply put, it is a hair decoration – much more than just a headband or barrette – but a true hair decoration with pop or flair.
It was a really easy party craft to set up. I set out a whole craft table with buckets of supplies that the guests could choose from to make and customize their own hair accessory.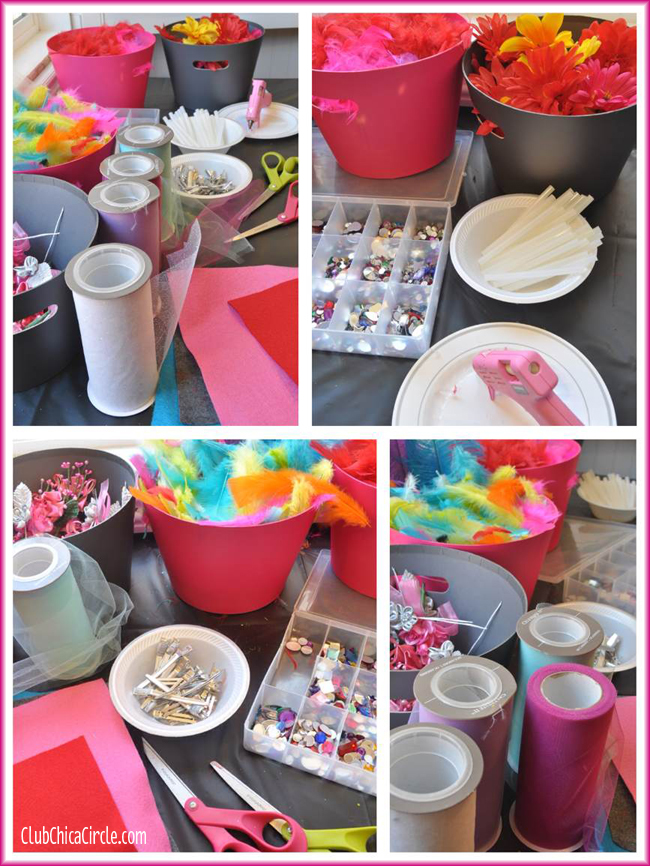 I raided the dollar store for plastic flower bouquets and feather boas. I raided the Quinceanera section for pretty flower picks and the ribbon section for rolls of pretty tulle at my local Michaels.
There is no rule on what a hair fascinator should have, but flowers and feathers are definitely a good place to start.
I also pulled out colored felt, jewels, more feathers, fabric scissors and glue guns with extra glue on hand for the ladies to work with.
The last ingredient was metal alligator hair clips that I found at my local drug store. I had the double prong hair clips as well as the longer duck bill hair clips.
It was the perfect activity for the ladies to do as they arrived, and while I was still getting the last of the food ready for the tea party. Each one was unique and the perfect amount of fancy!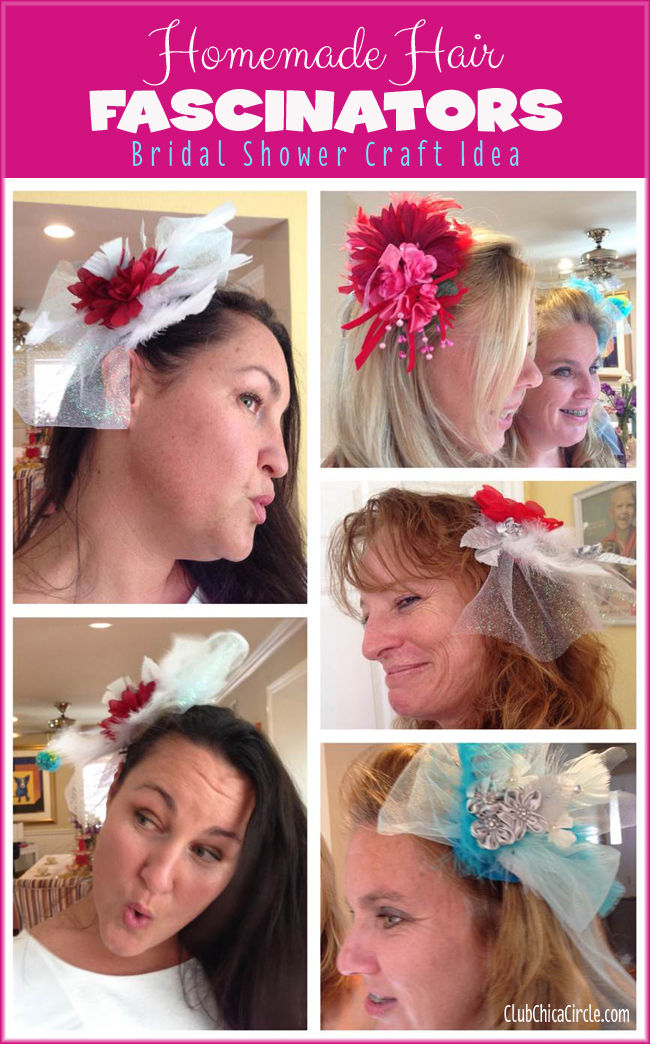 Of course, my tween could not stay away and had to make a couple as we were waiting for the party participants to arrive.
Here are the basic tutorial of how to make your hair fascinator accessory.
First you will need to make the base for your fascinator. Cut two small oval shapes from felt, approx. 2″ x 3″ depending on how big your hair clip is.
Then, with your glue gun, sandwich the top prong of your hair clip in between the two layers. The top felt pad will go on top of your hair, while the bottom metal part with clip onto your hair.
Then it is just a matter of layering and gluing on your desired accessories to your hearts desire.
Careful! The glue gun will be hot. Watch your fingers when working with it.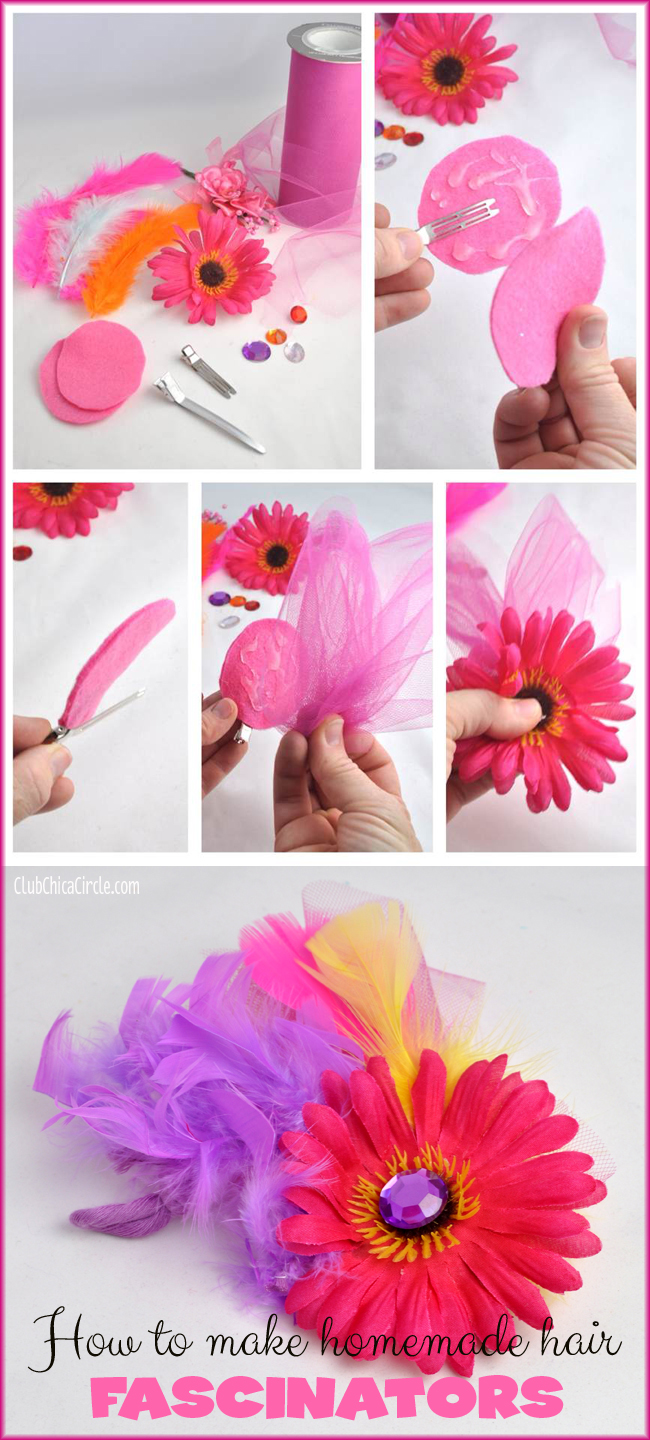 Lovely!
This one we made has purple tulle, a section of purple feather boa, a couple extra colored feathers, a large pink daisy flower, and a large jeweled center.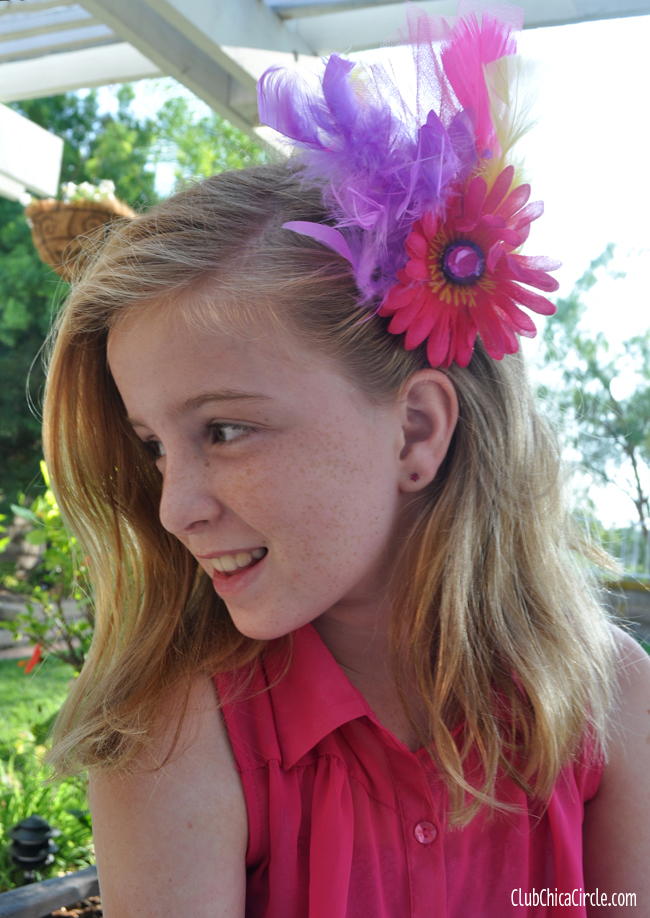 This makes a great party craft idea for ladies of every age!
Fascinating, right?
Happy crafting!
If you liked this post, and want more, you can subscribe to be on our mailing list here.
Feeling social? Follow ChicaCircle on Facebook or Twitter, and follow me on Pinterest or Instagram.