I love painting my pumpkins for Halloween holiday. I'm a painter and crafter at heart and I love for the Halloween decorations to last for a long time.
I wanted to try some new paints from the Martha Stewart craft line, and I thought a witch silhouette pumpkin would be perfect excuse.
The three paints I used are:
First I painted a primer paint on.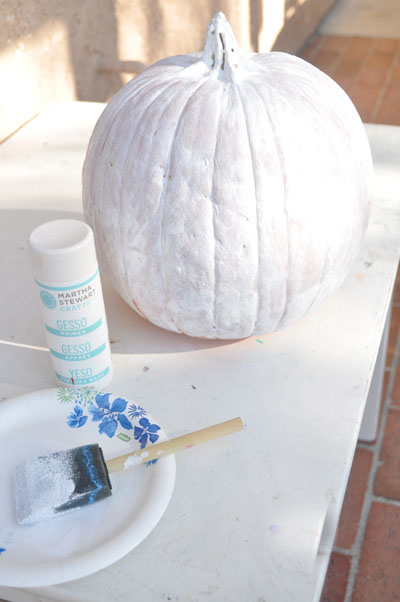 Next, a layer or two of glow-in-the-dark green paint.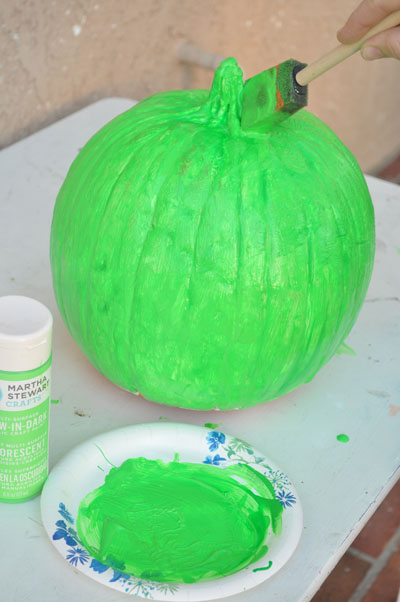 After this layer was dry, I created a template for a witch silhouette, cut it out, and traced onto the front of my pumpkin.
Then I filled in the witch silhouette with the chalkboard paint.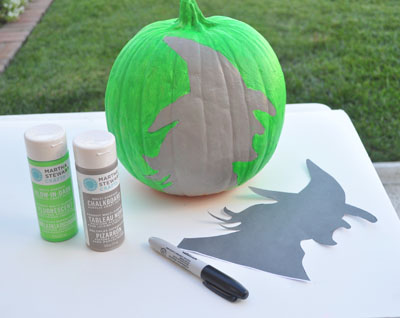 You can grab your own copy of the witch silhouette here.
Now the fun part – decorating your witch! I love these wet chalk markers, and I had so much fun coloring in her face and putting details in the hair and hat. The best part is, you can wipe it off and create a new face every day if you like!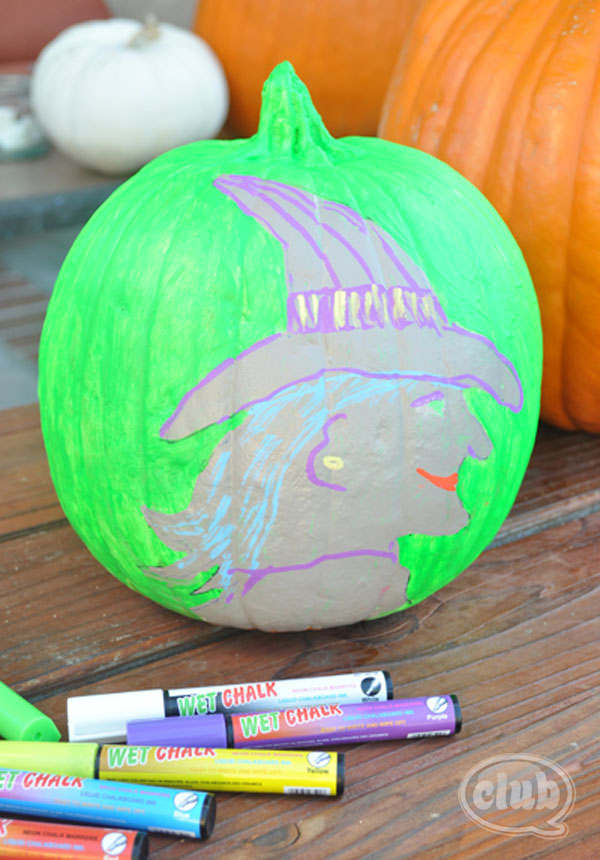 Happy Pumpkin Crafting!
If you liked this post, and want more, you can subscribe to be on our mailing list here.
Feeling social? Follow ChicaCircle on Facebook or Twitter, and follow me on Pinterest or Instagram.