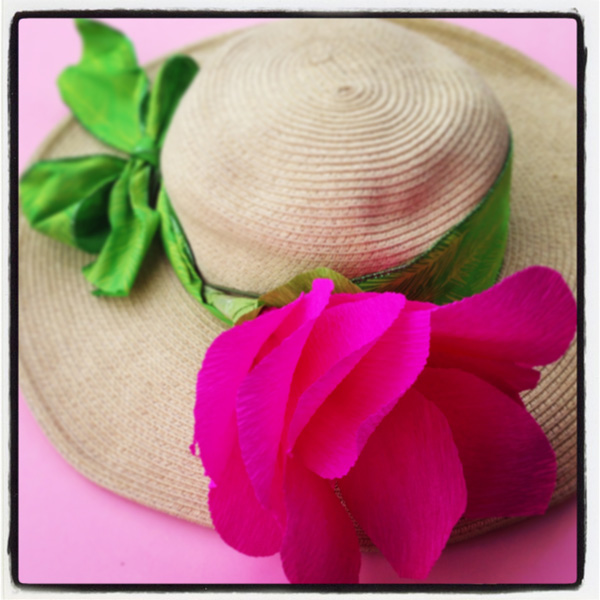 Today's post will be short and sweet. We take our blogging business serious, and we love the journey we have had bringing you lots of fun DIYs and crafty inspirations. We love growing and learning new skills all the time.
Mom 2.0 Summit kicks off tomorrow at the Ritz Carlton in Laguna Niguel, right on the beach in one of the prettiest hotels I've ever seen. It's a perfect venue to learn new information, hone some skills, meet new friends, and celebrate this wonderful world of blogging.
Of course, my preparations for the weekend include getting a little crafty. There is a Derby themed party to end the weekend, and I'm in the process of turning my sun hat into a Derby worthy hat.
We will be back next week with lots of new inspirations and crafty business.
If you want to follow along, you can find us on Instragram @chicapauline or @chicalynnee, and on Twitter with the hashtag #mom2summit
Have a good rest of the week, here are some past Mother's Day tutorial to keep you inspired:
Best Grandma or Mom Homemade Medals
Happy Crafting!
If you liked this post, and want more, you can subscribe to be on our mailing list here.
Feeling social? Follow ChicaCircle on Facebook or Twitter, and follow me on Pinterest or Instagram.