With Mother's Day right around the corner, my tween and I are finishing up our homemade presents for her grandmas. I wanted to make something personal and make sure the sentiment came from Maggie's words. So today's post is a two part tutorial. And as usual, I am sharing the printables that go with them. Maggie really has the best grandmas ever, each in their own special way. And they each definitely deserve a medal! So, of course I needed to craft one. = ) It's so easy, you will definitely want to make your own. I may even make a "Best Mom Ever" medal for myself – hee-hee.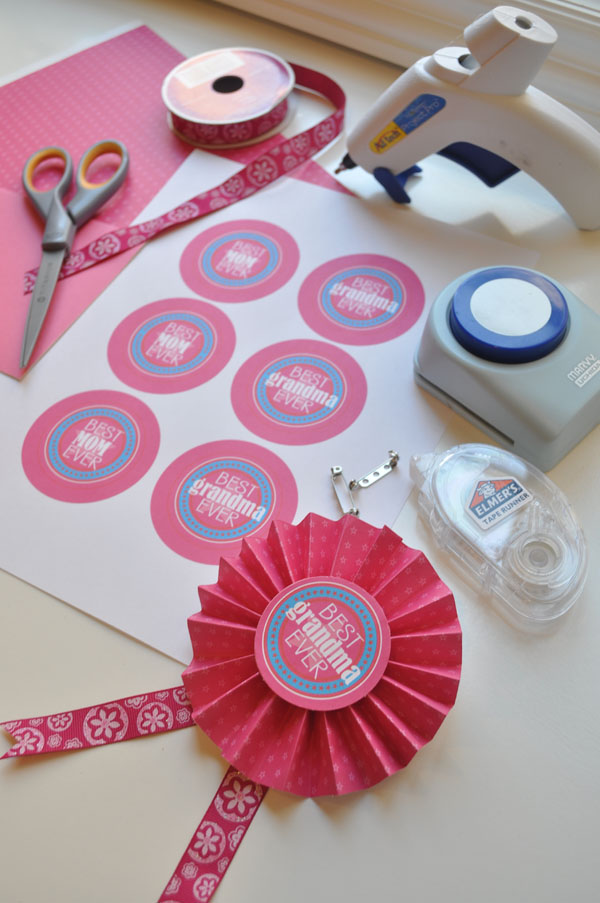 Here's what you will need:
12″ x 12″ patterned scrapbook paper (or you can use the medal strips in the printable)
2″ circle punch
X-ACTO knife or paper cutter
Glue runner
Glue gun
Ribbon (at least 1/2″ wide and 8″ long)
Pinback
White cardstock paper
Scissors

Start by cutting out your circles (front and back for the center of the medal) and your patterned paper strips (for the cool accordion flower edge of the medal). For the circles, print out the medal circle centers on white cardstock paper and cut out. You will need to have a designed circle for the front of the "Best Ever" medal and a solid colored one for the back.
For the outer flower edge, either cut 2 strips of paper from a 12″ x 12″ piece of pretty scrapbook paper 2″ wide or print and cut out the three 8″ strips from the Mother's Day Medal Printable. The strips can be printed on regular paper for easier folding. When put together, you will end up with a 24″ x 2″ strip of paper.
Fold all your strips of paper into an accordion fold about 3/8″ deep. With a tape runner, attach each strip together until you make a complete accordion folded circle. Here is the fun part, with two hands push the accordion circle together and down until it is flat and creates the cool flower shape. Prep yourself for when you attach it to one of the circles.
Cut a strip of ribbon about 8″ long and fold into a 'V". This will be the ribbon that comes down from the medal. You are going to sandwich it in-between the accordion flower and the back circle. Put some glue on your circle from your glue gun, attach the ribbon, and while holding your accordion flower together place on top of the hot glue to secure.
Put some more glue on the back of the front medal circle (with the best ever design) and attach on the front of the accordion flower. To finish up, attach a pinback on the center circle on the back of the paper medal with a little glue from your glue gun. You could also use magnetic tape and create a magnetic medal instead. The last detail is to trim the bottoms of the ribbon into a "V" shape at the ends, and you are done!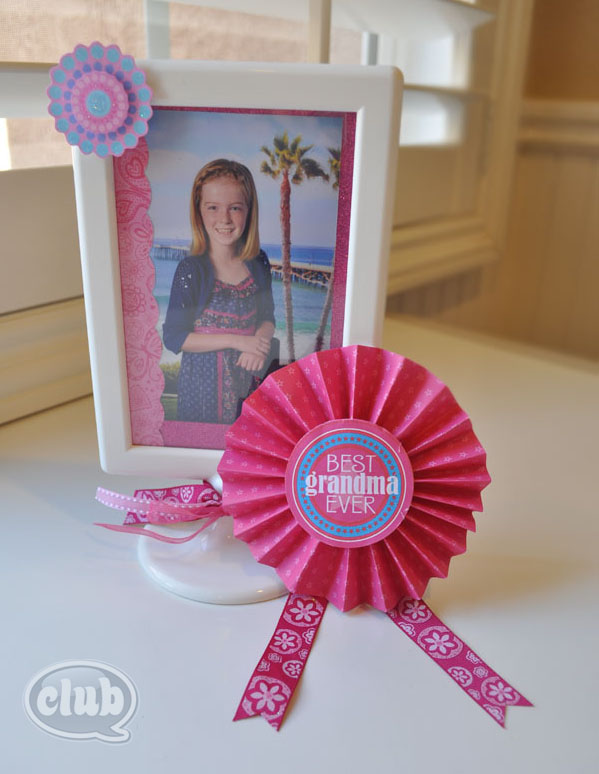 The second part of this gift is the "Mother's Day Mad Libs" paired with a cute picture. One thing I know, grandmas always love pictures of their grandchildren! I found this cute simple frame at Ikea for $.99 and I love that it is two-sided. On the front I put a picture of Maggie, and in the back I slipped in a filled in "Mother's Day Mad Libs" from her. She had so much fun customizing each one to each of her grandmas. To add some last touches, I decorated the frame with some pretty ribbon, and scrapbook stickers.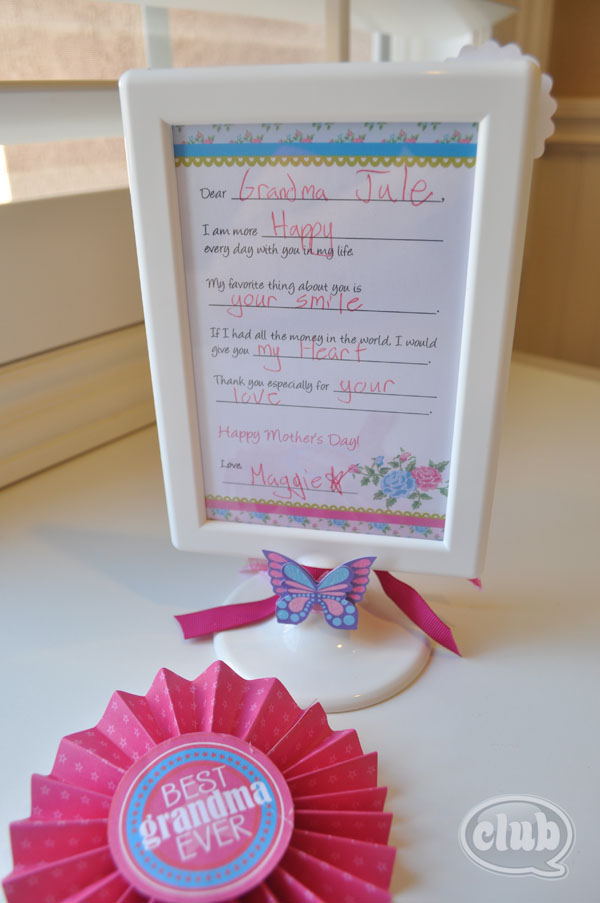 You can print out your own Mother's Day Mad Libs Printable here and customize your own to a special mother or grandmother. I made a pink and blue rose version and a red rose version. If you don't want to put into a frame, you could cut out and attach it to a blank card for an instant Mother's Day Card.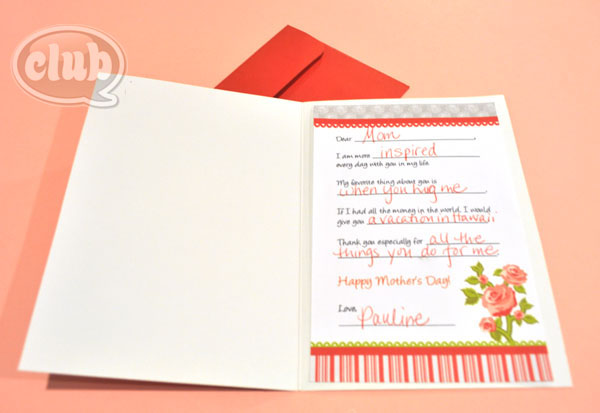 Hope you enjoyed this Mother's Day Tutorial and printables. If you want more homemade gift ideas, check out my Pinterest board here, or my recent OCFamily post on homemade Mother's Day gift ideas.
You all deserve a medal this weekend for being the best mother or grandmother to your family. We sincerely wish all of the mothers out there a super Happy Mother's Day! Happy crafting!
If you liked this post, and want more, you can subscribe to be on our mailing list here.