My tween had a costume party to attend tonight, and if you know anything about me, you know I like to do things "homemade". We brainstormed a couple ideas over the weekend, and decided on a doll marionette costume.
The best part is that I only needed to craft the headband holding the marionette sticks above her head. The rest of the costume came together with clothes she already owned. I spent a dollar on the headband, and a dollar on the balsa wood stick at Michaels. I wrapped the headband in hot pink duck tape, attached about 6 inches of clear plastic tubing from my local hardware store (.49 a foot), and used my glue gun to attach them together. The rest was styling.
I put her hair up into pigtails and curled them with a really small curling iron. I used my liquid black eyeliner to draw on really big eyelashes and creases in her cheeks, and painted on red rosy cheeks with a red watercolor pencil. After she was dressed, I attached yarn from each end of the sticks atop her head to her hands and shoes.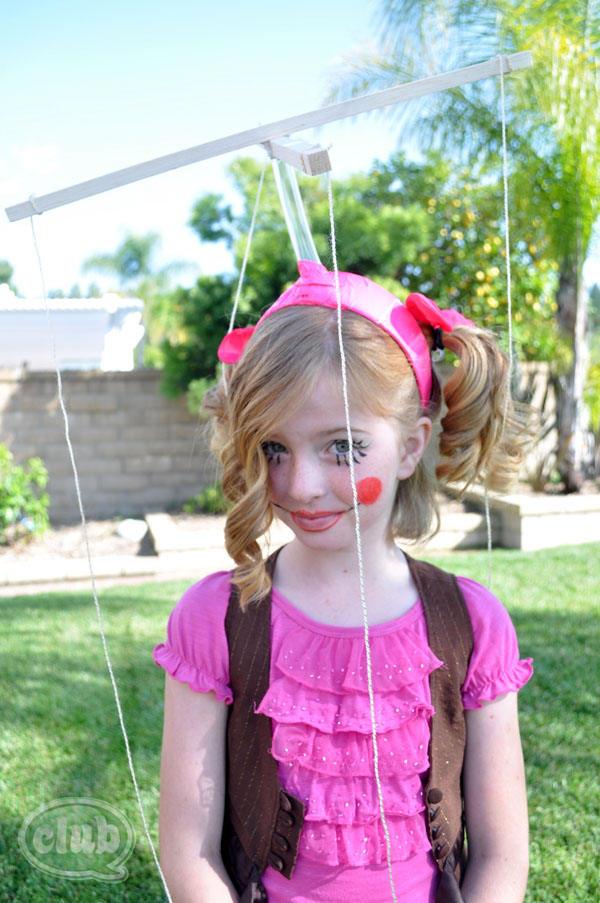 My girl has always been a risk taker in her wardrobe, so I knew she could pull off the costume. Yes, this was a quick and easy homemade costume, but for me the most rewarding part was that we had so much fun working on it, and putting it together. She was so proud to walk into the costume party with her handcrafted costume made with her mom. That's the part I will always remember – the fun we had working on it, and the gratification of our creative endeavor.
Mother's Day is around the corner, and I am thankful that my 10 year old can be proud of me and herself. Out of the blue at dinner after the party, she mentioned that she thought I was so pretty that I looked like a model. Now, I know I don't look like a model, but to hear those words from your daughter's mouth that that is how she sees you – that is priceless!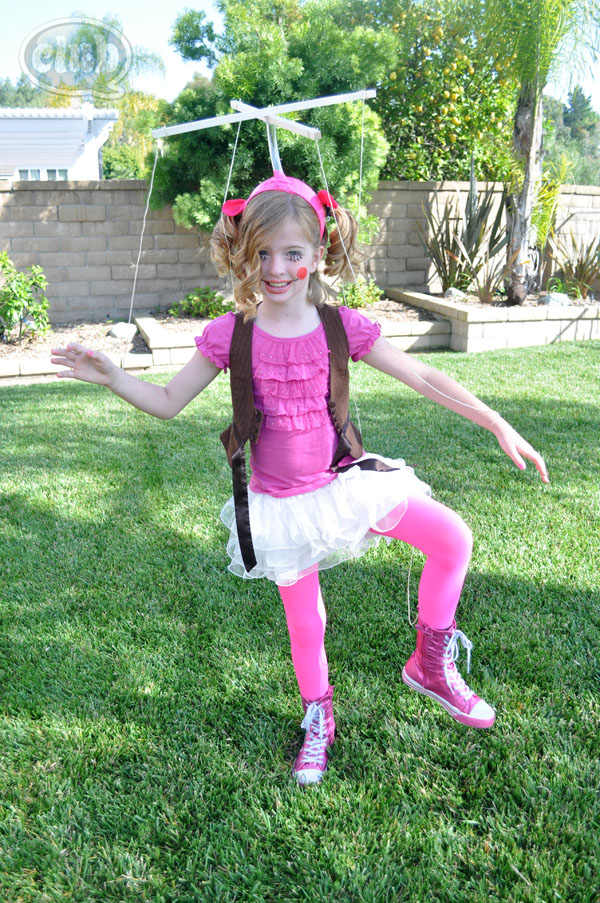 The point of my post (and of Club ChicaCircle) is: craft with your daughter. You won't be sorry for the memories and moments you two can create together. Happy crafting!
If you liked this post, and want more, you can subscribe to be on our mailing list here.