Do believe in wishes? Do you believe in positive affirmations?
Then you will love this quick and easy craft idea. It is perfect for your own personal wishes, or a great gift idea for a friend, teacher, or family member. The best part is that you can personalize your message on pretty colored glass rocks using DecoArt glass paint markers.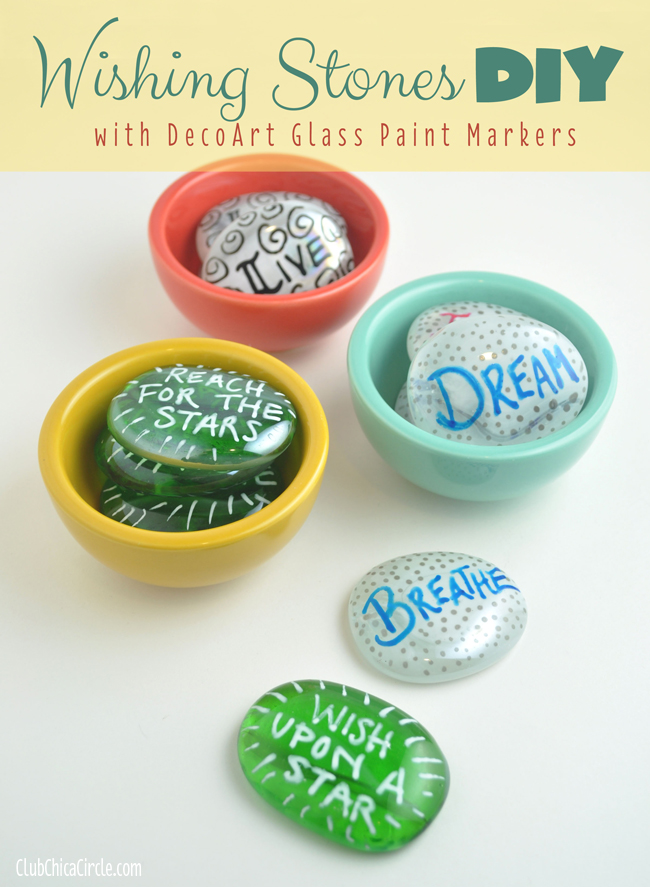 This is all I wish for my tween daughter: to WISH UPON A STAR, to DREAM BIG, to REACH FOR THE THE STARS, and always BELIEVE in herself.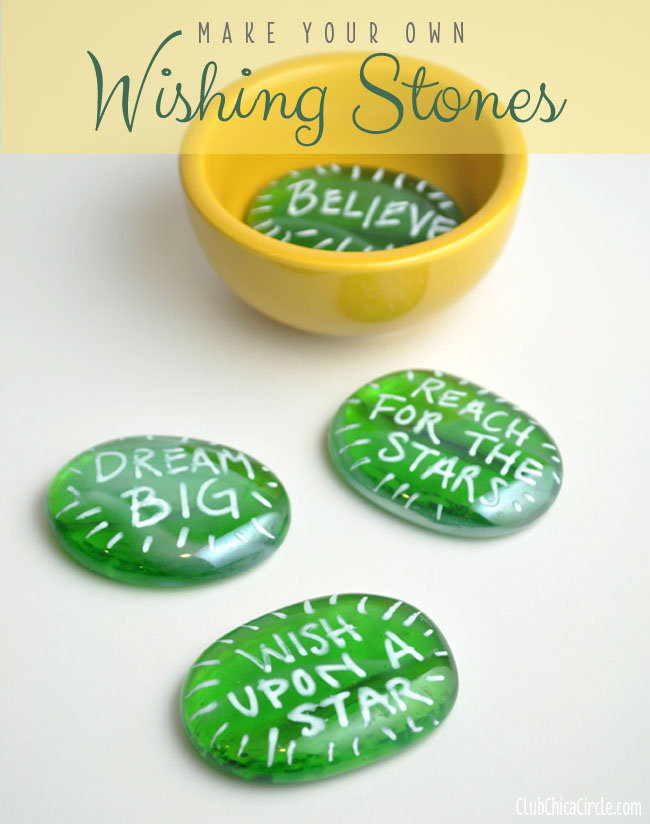 Or sometimes I need daily reminders at my desk to LIVE, LOVE, AND LAUGH!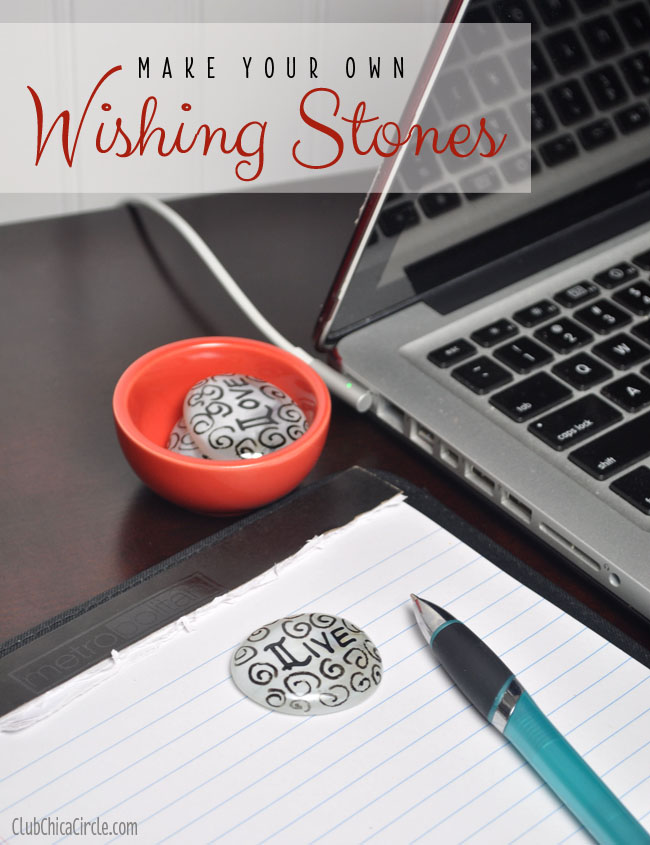 What would you wish for?
The full tutorial on how to make these beautiful wishing stones is featured over at the DecoArt blog today.
Make a wish and hop on over and check it out!
Happy Crafting!
If you liked this post, and want more, you can subscribe to be on our mailing list here.
Feeling social? Follow ChicaCircle on Facebook or Twitter, and follow me on Pinterest or Instagram.