Ok, there is no denying it. The holidays are around the corner. Now that we made it past the Halloween holiday, time seems to go into super speed into the Holiday and New Year season. It happens every year. Am I right?
You might be saying, it's too early to start sending out holiday cards. Not really. I can't tell you how many times the holidays sneaks up on me and I am stuck sending out our family cards after the New Year. Not this year!
I absolutely LOVE getting holiday cards in the mail and seeing how our family and friends have grown and blossomed in a year. Our fireplace mantle becomes a menagerie of cards displaying all of the beautiful photo and decorative cards we receive.
So let's start to get in the holiday spirit and plan for your best family cards ever.
I'm here to help you, along with Tiny Prints 2013 Holiday Collection, to plan for the best holiday cards ever.
STEP 1: Start taking family pictures, or start compiling pictures you may have taken throughout the year. Your photos can be candid or staged, professional or casual. The point is that a photo makes it personal and special, and believe me, your friends will appreciate seeing you and your family.
STEP 2: Pick your design. Tiny Prints makes this really simple and really hard at the same time. Simple because you can customize your card design with different trim options, sizes, color palette, and paper types and see what each option looks like right on your computer screen. Hard because there are soooo many great choices to choose from.
Here are five holiday style trends to guide you along the way:
1. All that Glitters –

Get sparkly with card designs with touches of glitter print like this one…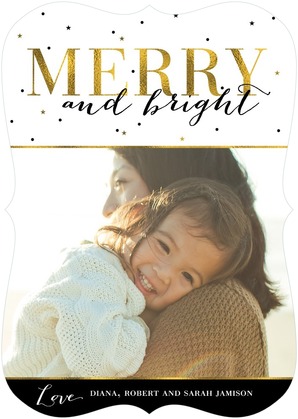 …or this one.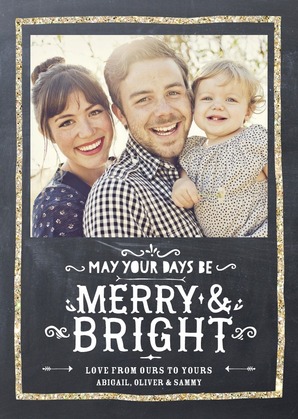 2. Bold Expressions – 
Make a bold statement with festive sayings paired with bold and bright colors like this one…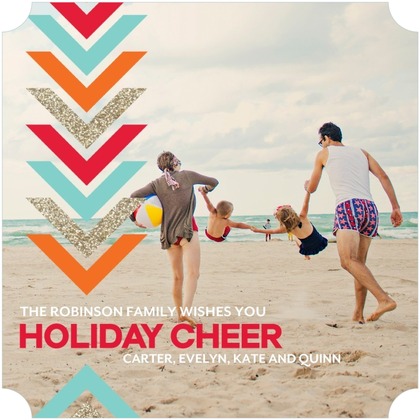 …or this one.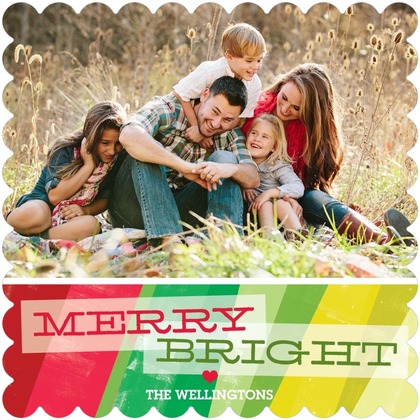 3. Simply Chic
Let your photos speak for themselves with simple elegance like this one..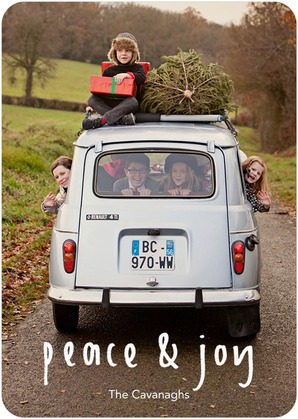 …or this one.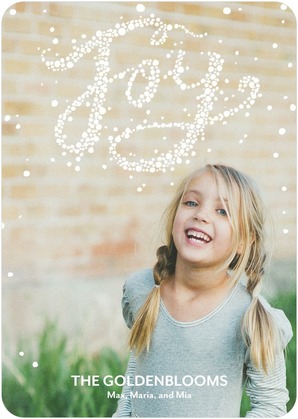 4. Woodland Wonder
Express your holiday spirit with a bit of enchantment and nature themed designs like this one…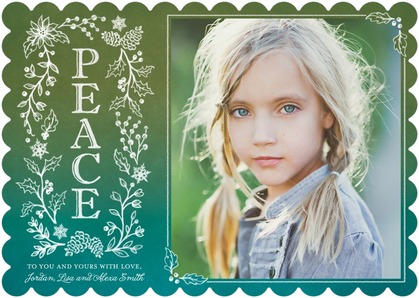 …or this one.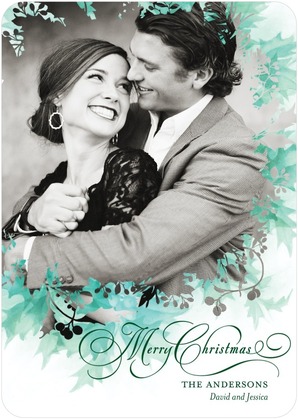 5. The New Tradition
Spice up traditional colors with hues of blues and greys like this one…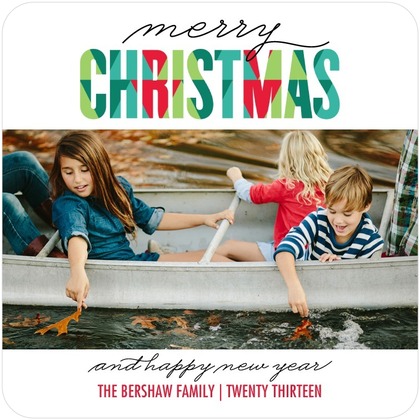 …or this one.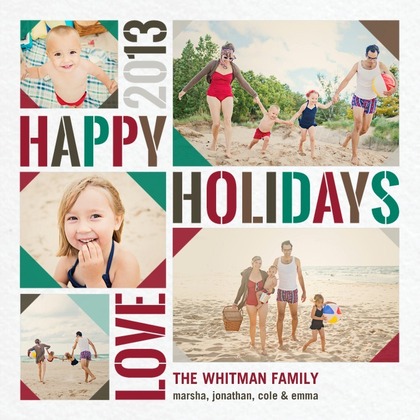 I personally love the hand drawn or "chalkboard" style like this one. And keep in mind you can coordinate your holiday cards and labels the same theme or design.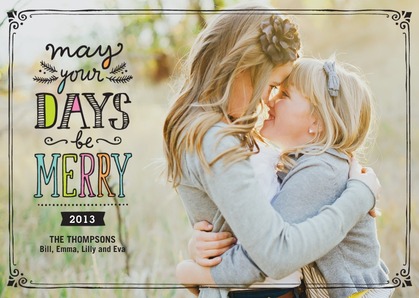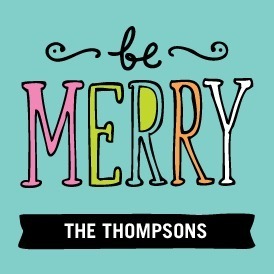 And, this card speaks for itself. Our pets are just as big a part of our families as our kids are. Sometimes they deserve their own card too. = )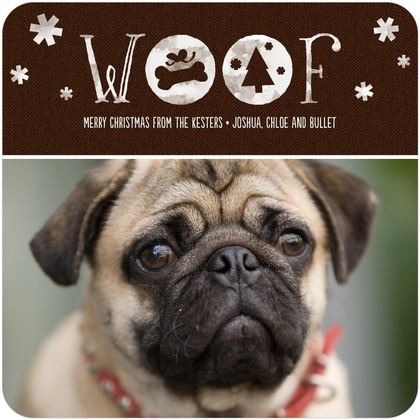 Another great option is to send your holiday cards as an ornament!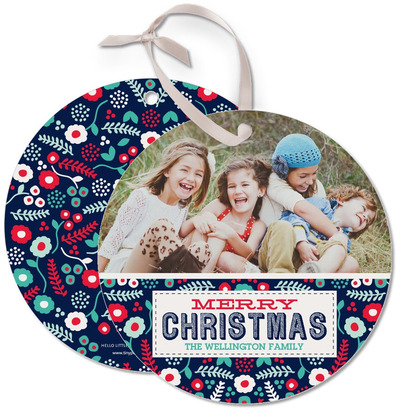 Throwing a party?
No problem!
It's easy to spread some Holiday Cheer…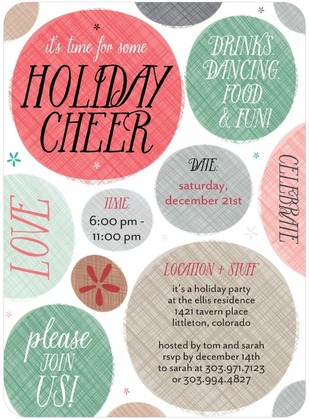 or plan a Soirée…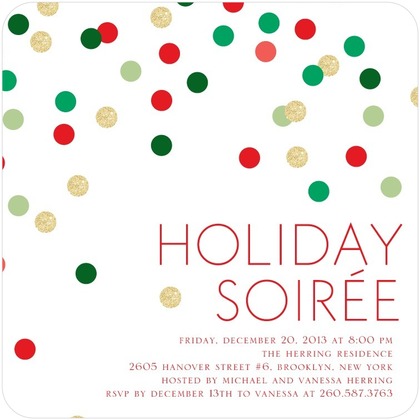 or even host to a fun cookie exchange!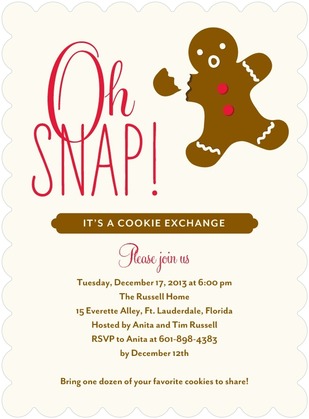 In fact, I am throwing a party to spread some holiday spirit next week! I so excited to get together with a group of fellow bloggers to help spread some #TinyPrintsCheer and kick of the season. Check out the four other "hostesses with the most-est" who are also planning Tiny Print live events, and tell them Pauline sent you. = )
In the Chicago Area: Kris from Little Tech Girl;  In the Houston Area: Rachel from Following In My Shoes;  In the Miami Area: April from April Go Lightly; and in the New York Area: Krissy from B-Inspired Mama.
I'm honored to be a part of this fabulous group of #TinyPrintCheer hostesses!
Oh, and what's the next step?
STEP 3: Enjoy the holidays and be thankful for everyone that adds joy to your world, and share that joy.
I'm thankful for all of you. Thanks for stopping by and happy holiday card planning and designing!
If you liked this post, and want more, you can subscribe to be on our mailing list here.
Feeling social? Follow ChicaCircle on Facebook or Twitter, and follow me on Pinterest or Instagram.