Phew. Is anyone else physically and emotionally beat up from winter weather, flu season, late night homework sessions with your kids, family passings, highly active twins, day jobs you love but which still require full attention, dishes, laundry, tax season?…..Don't worry – I am going to keep the cheery focus of our blog intact. If I'm at my wits' end – you won't see it more than a day because I really do get fired up and excited about the adventure of life. Our family gets creative to stay motivated and get back on track. When we need to 'fire up' – whether it's to complete a long homework assignment or to break past a flu attack – we tap into our reserves and have found 5 creative ways to get inspired.
1.  Family Motto
Our family motto is more of a rallying call – "Who's got it better than us?". We are borrowing it from Jim Harbaugh and the San Francisco 49'ers who shout it out as a rallying call in the football locker room. When anyone in our family is feeling a little down, one of us will shout "Who's got it better than us?" until the other family member can respond with a powerful and loud "NOBODY!"  It sometimes takes several times back and forth, but ultimately everyone in the room ends up on their feet and shouting out with force and energy.
p.s For my Chicago family and friends – nothing will replace "The Super Bowl Shuffle" from the 1985-86 Chicago Bears for all-time best football song – but it doesn't work for us as a family motto.
 2.  Wall Inspiration
My tween surrounds herself with quotes that inspire her (see Inspirational Quotes- A Tween's Mosaic). I love walking into her room and seeing "She believed she could…so she did!" in big, bold letters.
One of our favorite sites www.HowDoesShe.com also brilliantly combined the family motto idea into wall inspiration while involving the whole family.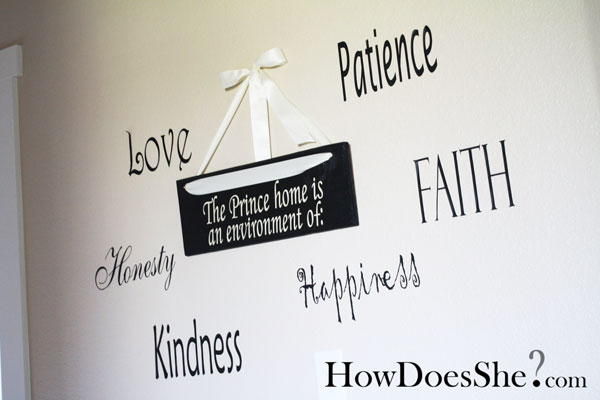 3.  iPod Touch/iPad/iPhone Wallpaper 
My crafty sister Pauline designed free wallpapers that are available for all readers to save as a virtual wallpaper or  to physically print and frame. Check out her designs and step-by-step saving instructions here.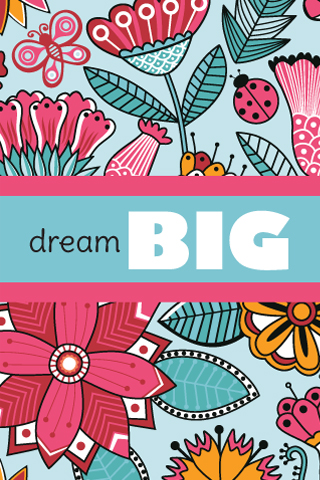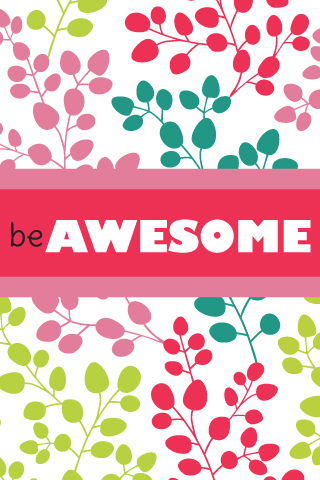 4.  Music
My husband recently taught our daughter how to create her own playlists from our digital music library. Our tween was so excited to load her personalized mix onto an iPod and use the music to get fired up before her soccer game. Her energy level move up a notch while she listened to her music mix. One of her requested songs was "Titanium" and one of her favorite recent movies is "Pitch Perfect" – so the mash-up below is a great combination of both.
5. Vision Boards (Rocks)
At a recent play date (is it ok for me to still call them 'play dates' in the tween years?) – my daughter and a friend enjoyed cutting up magazines and making collages. This is a perfect project to do with your daughter to share insights into your dreams and and to see what's on your daughter's mind. Even better – pull out the Mod Podge and create vision rocks.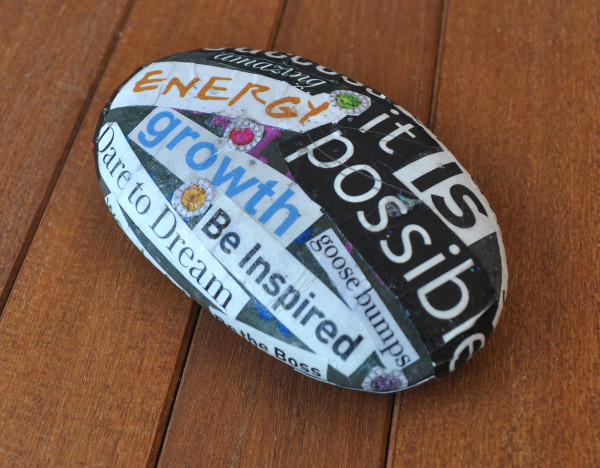 If all else fails, we can all learn from my twins' favorite character Mater where he works to just "Git-R-Done".
How do you stay inspired? Share below!
If you liked this post, and want more, you can subscribe to be on our mailing list here.
Follow Lynnee's boards on Pinterest