Yes – we are getting a little watermelon and strawberry crazy around here – and we invite you to get a little crazy, too! In our house- the twins have little patience and the faster the watermelon prep- the better. By turning watermelon into a slushee (and adding a few bonus ingredients) -you increase the happiness factor while eliminating the need to slice and dice the watermelon. The recipe (it's so easy and flexible – so I'm not sure it qualifies as a 'recipe') is flexible depending on what you have stocked. You can't go too wrong by adjusting the ratio of ingredients.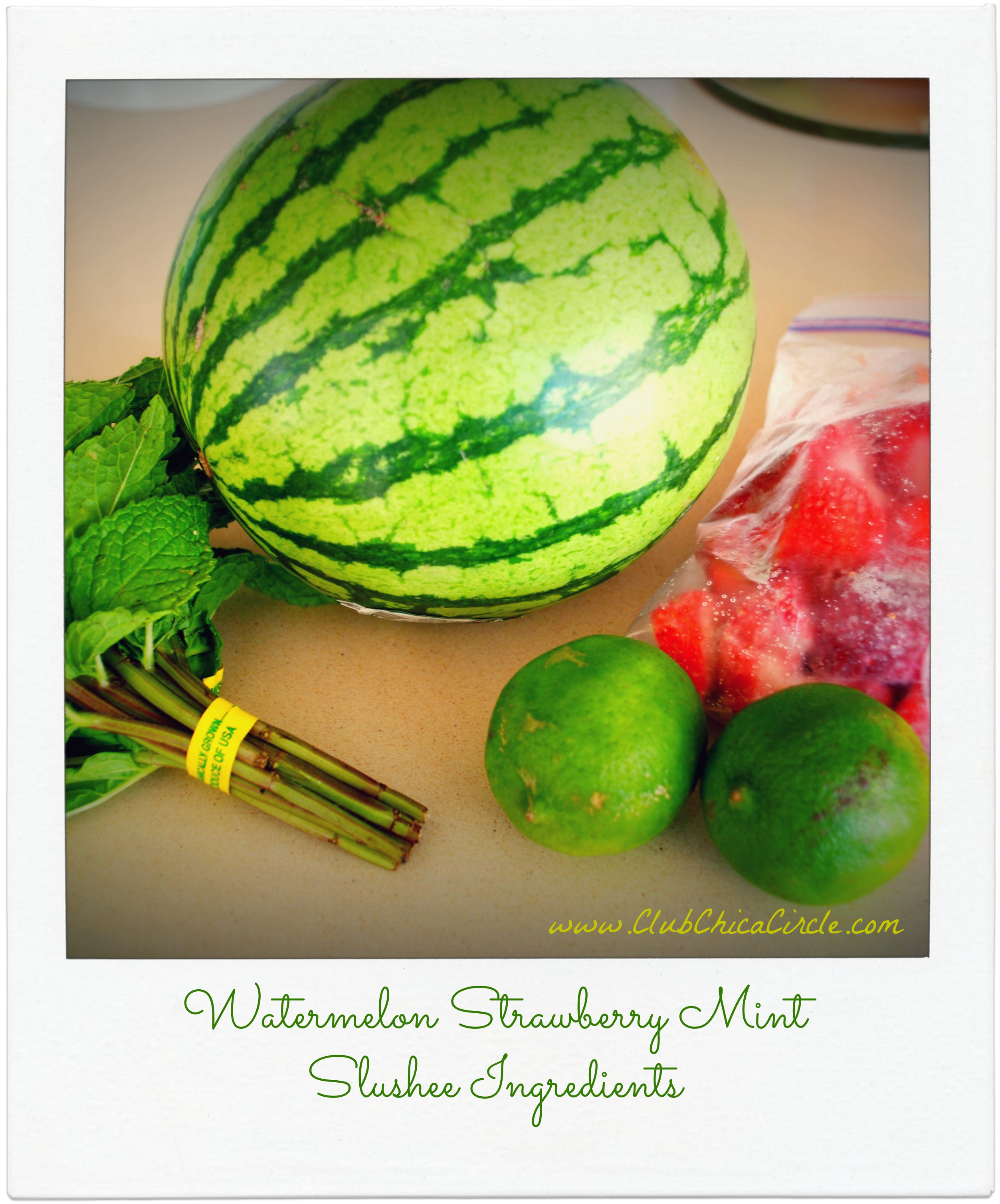 Ingredients
4 cups watermelon (scooped out of the shell is fine)

2 cups frozen strawberries
2 cups ice cubes
Juice of 1 lime
Mint to taste (no need to chop – I used 8 leaves)
Directions
Blend all ingredients together & enjoy!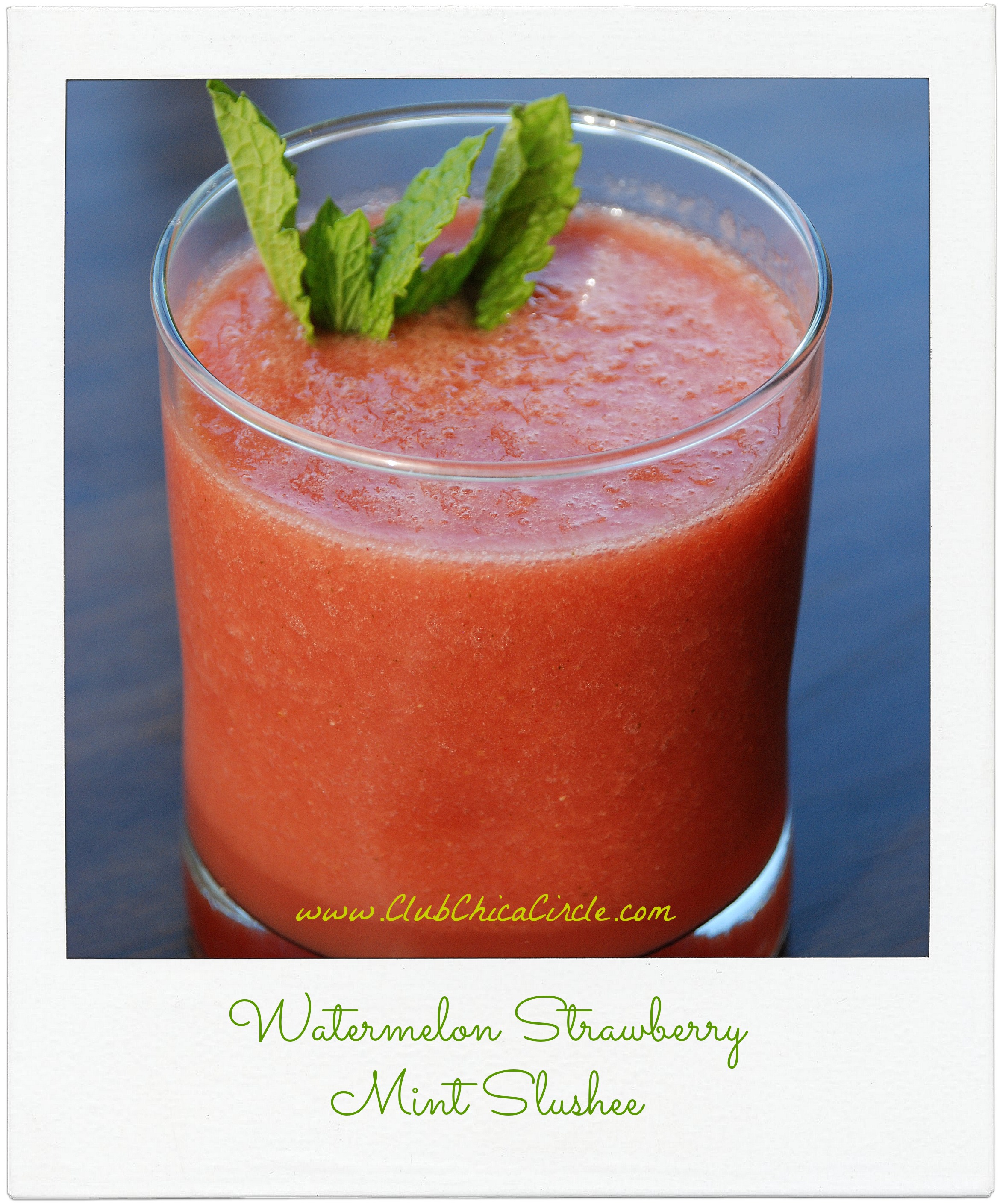 This concoction won rave reviews in our household. We made a full pitcher and had enough left over for a juice treat the next day. Even if the ice melts and is no longer a slushee consistency – it's still really yummy and fresh (with no added sugar).
Stay cool this summer and stay refreshed! Let us know in the comments if you make this recipe (and if you make any yummy variations).
If you liked this post, and want more, you can subscribe to be on our mailing list here.
Follow Lynnee's boards on Pinterest and Pauline's Club ChicaCircle boards here. You can also find  Lynnee Jimenez on Google+.