Are you ready to turn bread mix into pancakes galore in 5 minutes or less?
Are you and your family obsessed with pancakes….but you need a new twist?
Do you have a lonely box of bread mix that is gathering dust….because you don't have time to wait for the bread to bake?
Did you run out of pancake mix…but have a hungry tummy yearning for pancakes?
Are you hosting a brunch…and willing to try something new to wow the crowd?
Did you stock up on the special Trader Joe's holiday bread mixes…but the expiration dates are now coming due?
Are you short on time…but high on expectations?
I can relate to ALL of the above. In particular, I have been staring at a lonely box of soon-to-expire Trader Joe's bread mix wondering when I have the time or patience to wait for the bread to bake. With our pancake mix at dangerously low levels, I finally made the leap to convert the batter into pancakes instead of a bread loaf. I followed the same directions on the box with the exception of cooking the batter in pancake form on a cast iron pan. Easy peasy!  All in less than 5 minutes!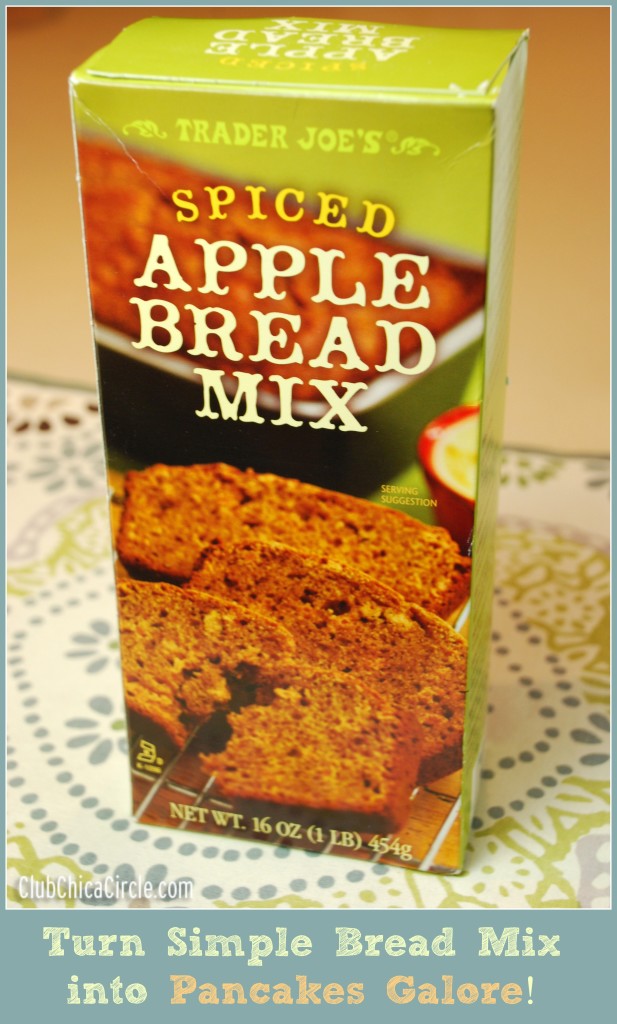 A couple of tips:
Substitute the oil or butter for applesauce or canned pumpkin

Flatten the pancakes with a spatula after flipping them so they don't get too puffy
Allow yourself to flip a 2nd time to make sure the pancakes have fully cooked through on both sides (after flattening – some batter may ooze out and need searing on the pan to cook)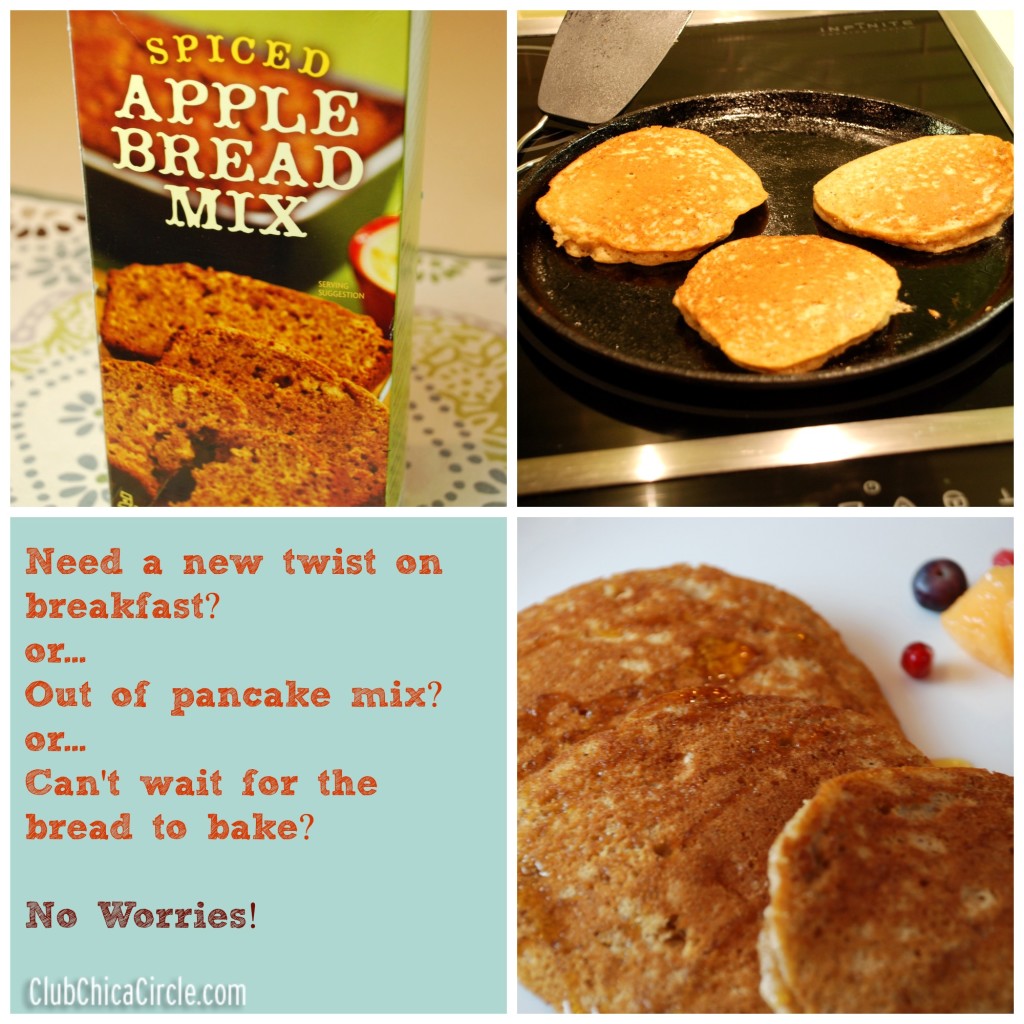 Besides being a time saver, the pancakes are really decadent. This particular box of spiced apple bread mix had chunks of apples that hydrated within the mix and had a little extra sweetness. Yum!!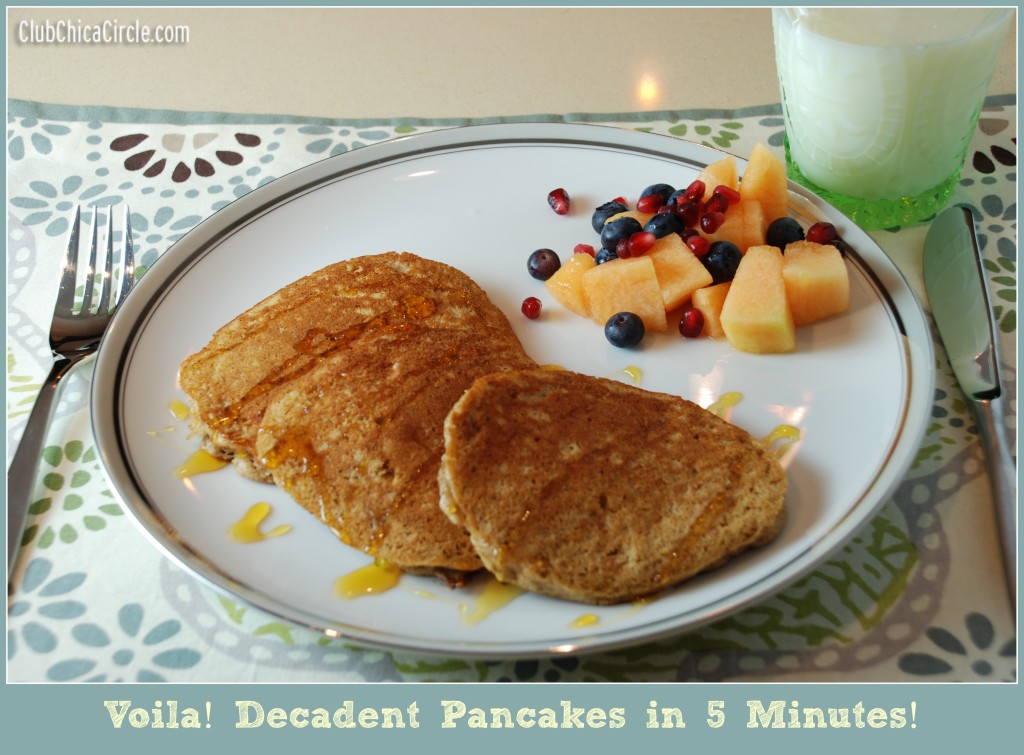 I think I may have to stock up on more seasonal Trader Joe's bread mixes…just in case!
Let us know if you try this with any other bread mixes. We love comments and feedback!
If you liked this post, and want more, you can subscribe to be on our mailing list here.
Follow Lynnee's boards on Pinterest and Pauline's Club ChicaCircle boards here. You can also find  Lynnee Jimenez on Google+.