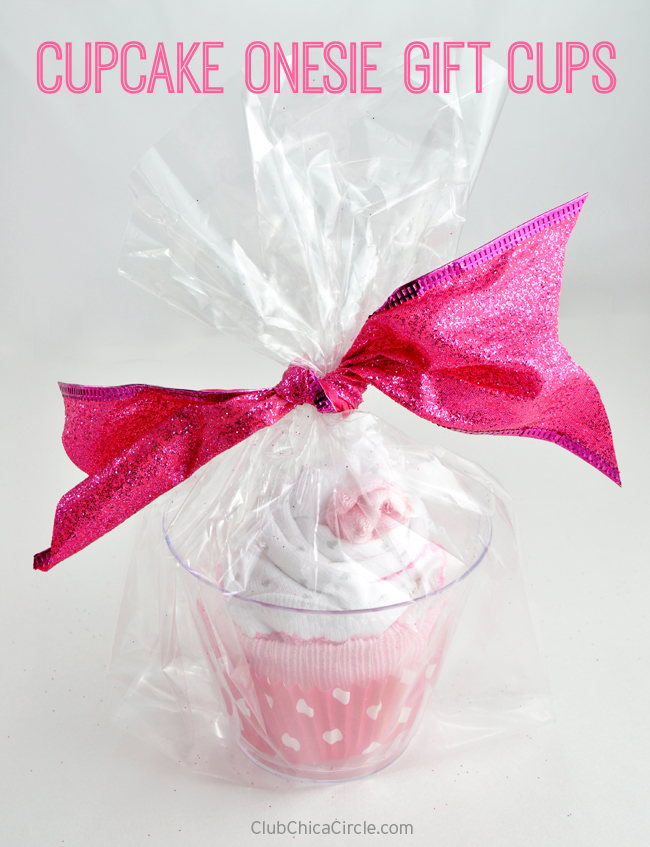 If you have been following our blog for awhile, then you are probably familiar with the cupcake onesies gift box tutorial that I shared a couple years ago. This has been, by far, my favorite all time gift to give at baby showers or expecting mothers. I have made tons of these for friends and family. And, most of my friends know I make these, and have asked me to make these cute gift boxes for them.
Recently, I had a friend who was attending a triple baby shower, and she had already purchased gift cards for each of the mothers-to-be, but she wanted to add a little something extra special with the gift cards. Well, long story short, the single cupcake onesie gift cups were born!
Here is a quick video tutorial of how I made this super easy and super cute baby gift idea:
For each single cupcake onesie cup I used:
Baby onesie
Pair of infant socks
Cupcake liner
Small plastic cup
Small plastic gift bag
Ribbon

After I rolled the onesie and the socks into a cupcake shape, I placed the "cupcake" in a cute patterned cupcake liner, then inside the plastic cup, and then the whole thing inside a clear plastic gift bag.
The best part is that you can make this simple gift idea for a girl: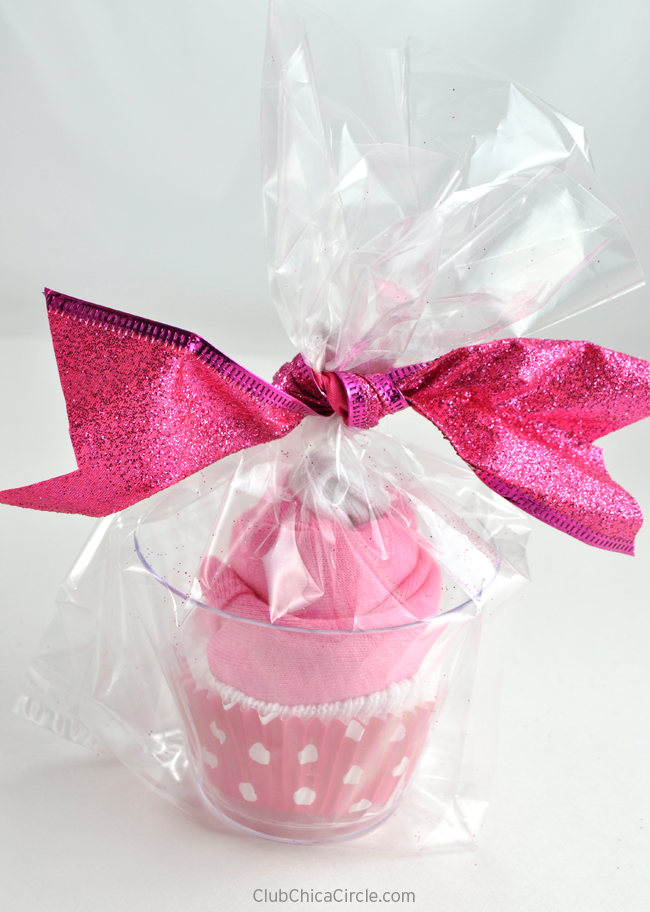 …or boy. It all depends on the onesie and sock choices you use. And if the mother-to-be doesn't know the gender of her baby yet, simply pick a non-gender specific color or patterned onesie.

You might also enjoy the DIY for how I made a full gift set of cupcake onesies wrapped perfectly in a cupcake box here.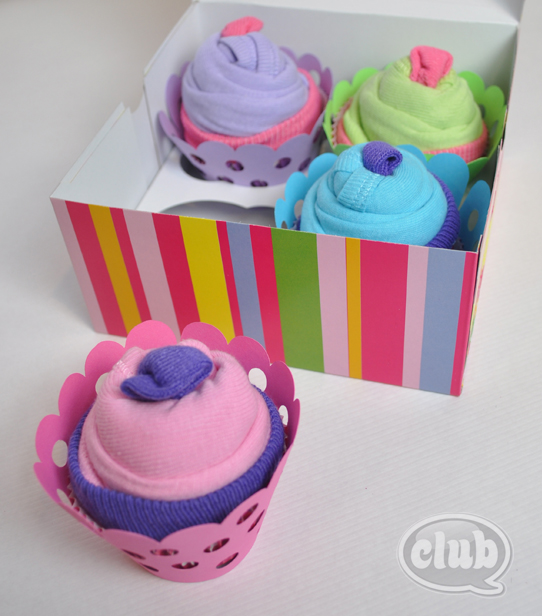 Or you may enjoy this tutorial where I put them together in a pretty Spring flower basket: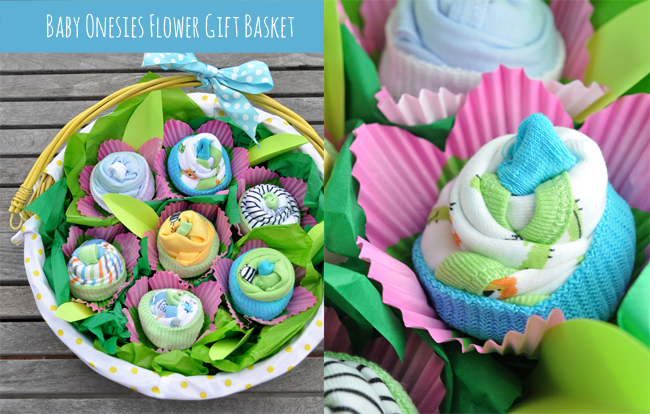 However you wrap them, they are sure to be a crowd-pleaser, and one of the cutest baby gifts you will ever give someone.
Enjoy!