I am privileged to be active in my tween's school life, and to be one of the room mom's in her classroom. Being the last week of school, there are many parties and homemade gift and craft ideas to plan for, I am trying hard not to get overwhelmed!
Her teacher requested a cooking classroom craft and a holiday inspired classroom craft for their holiday party. I know there aren't many more years in her school career that they can have a classroom party like this, especially one that I can help contribute to. Decorating cookies in the classroom is traditionally the most common cooking craft. I was inspired by some holiday Pinterest finds, and wanted to organize something a little different. It had to be easy enough for a whole classroom to assemble, and yummy enough that the kids would want to eat it. Here is what I came up with – snowman and reindeer cupcakes!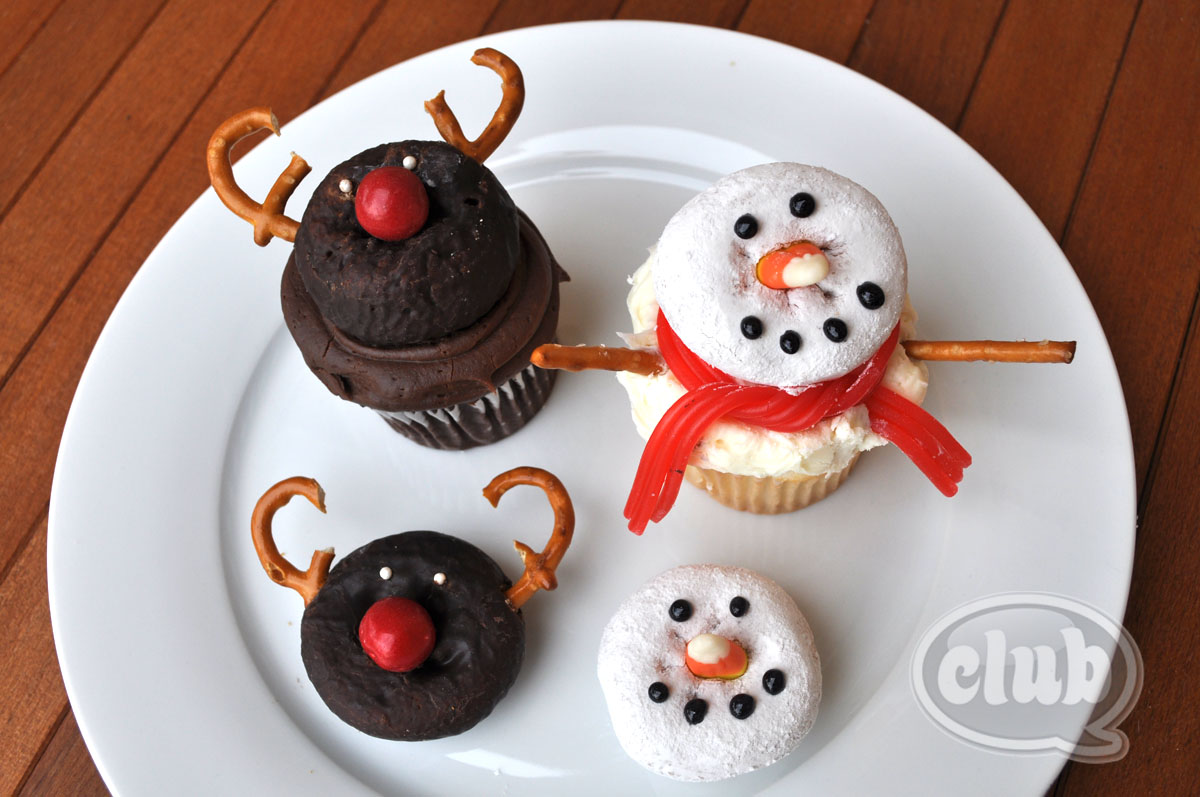 To assemble the reindeer cupcakes:
start with a chocolate cupcake and frost with chocolate frosting
place a Hostess chocolate Donette® on top
put a red M&M® (I used a pretzel M&M because it is bigger) in the middle for the nose and two cupcake pearls for the eyes (you could also use two small dots of white frosting)
break a small twist pretzel in half to create the antlers and stick each half on the side of the Donette
To assemble the snowman cupcakes:
start with a vanilla cupcake and frost with vanilla frosting
place a Hostess powdered sugar Donette® on top
wrap a few strands of Twizzlers Pull-and-Peel® around bottom of the donut for the scarf
place a candy in the middle of the donut for the nose
with chocolate or black gel frosting, pipe on eyes and a mouth
stick two pretzel sticks on either side of the cupcake for the arms
We decided to go with the reindeer cupcakes for the classroom party to make it easy. We simply divided up the list of supplies between the parent volunteers, and the kids will assemble them in class. Parents are bringing already cooked unfrosted cupcakes, frosting, boxes of Hostess Donettes®, red M&Ms, and pretzels. I will prepare the frosting in piping bags for the kids to squeeze on themselves and create their own yummy reindeer cupcake treat.
I also tested out a deluxe snowman cupcake treat. This one has two Donettes on top (secured with frosting for glue), black and orange icing for the face details, frosting and a Hersheys® kiss for the hat.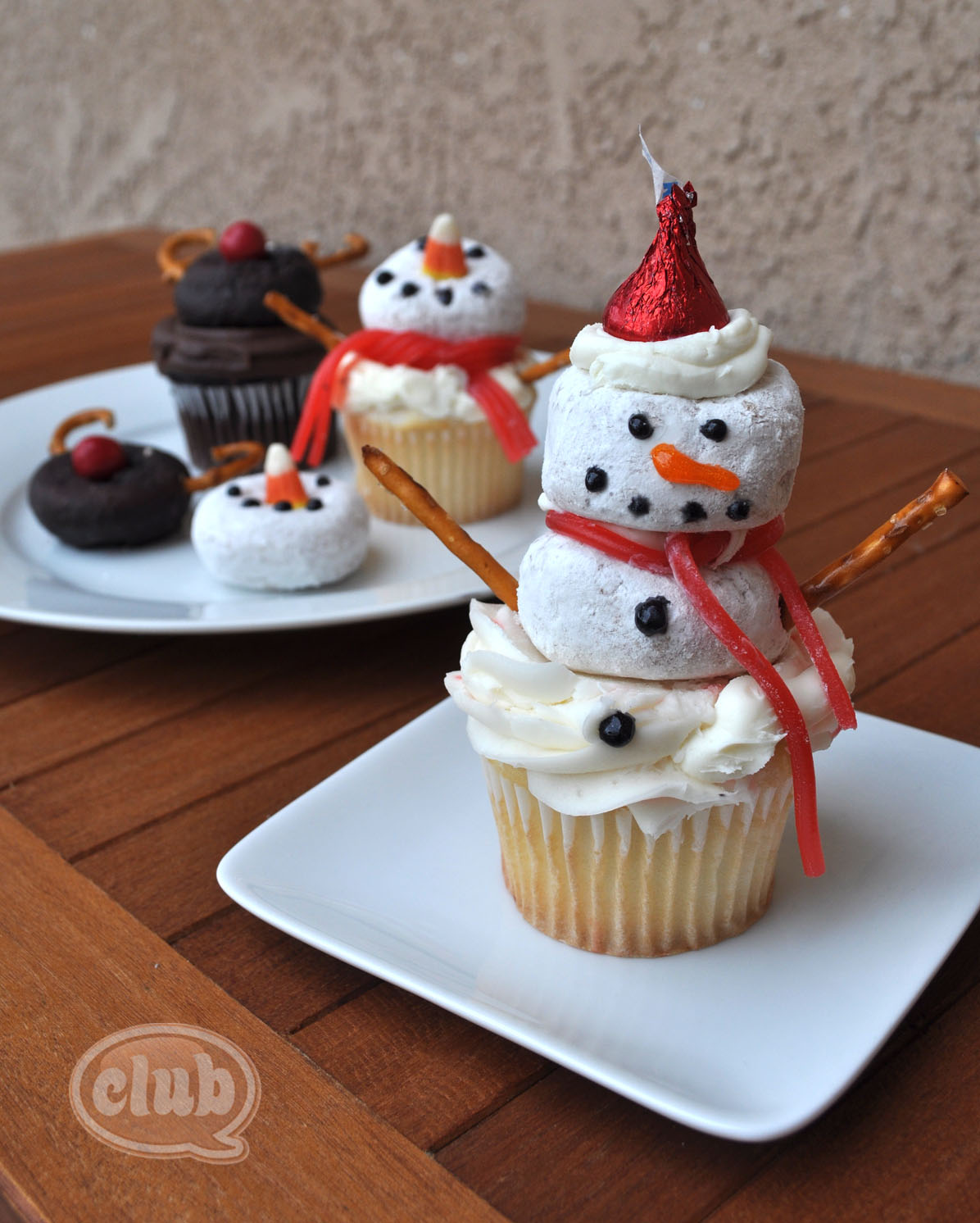 I think I may have to make these fun cupcakes for our holiday dinner as well as a family friendly treat! Just a plate of the donut faces would be super cute!
Hope you enjoy the holiday cupcake inspirations! Ho-ho-ho!
If you liked this post, and want more, you can subscribe to be on our mailing list here.