I stumbled upon the "Caviar Manicure" lately, and knew I had to try my own DIY version. And who better to be my guinea pigs than two tweens who were "bored". = ) It was definitely time for a backyard summer afternoon activity, and they loved the results! I ordered a bottle of microbeads from Amazon, but I know you can also find them at your local craft store. American Crafts and Martha Stewart sell microbeads in a variety of colors. I went with silver microbeads thinking they would stand out nicely on a dark colored nail polish, and my tween has always been one to make bold color choices when it comes to nails.
Here is what we grabbed to get started:
Microbeads
Nail polish in a variety of colors
Clear top coat or sealer
Toothpicks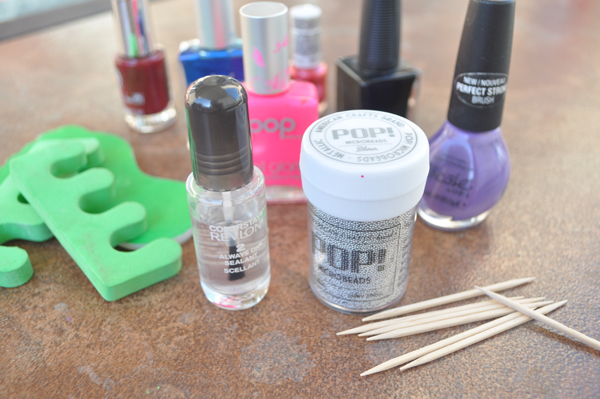 Next, I painted the first coat of color on each of the girl's nails. My model went with a hot pink and black pattern.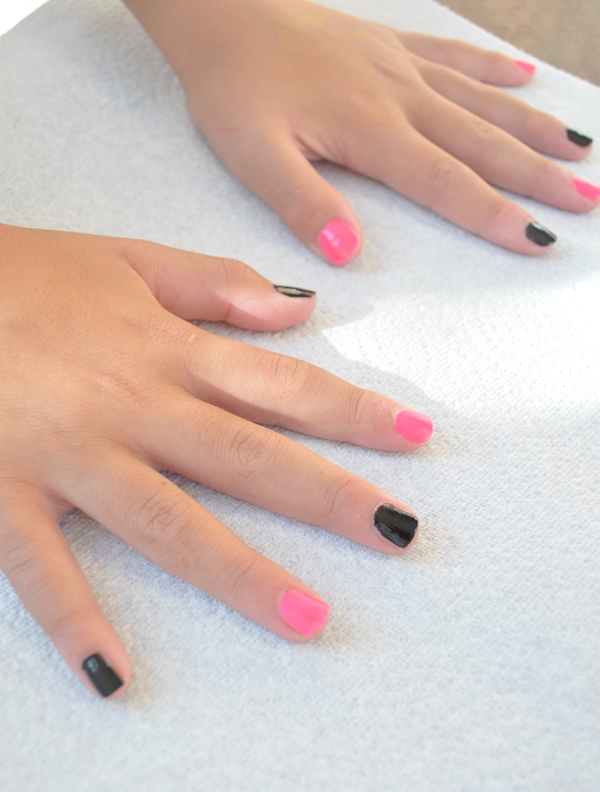 I then applied a second coat on each nail one by one. While the nail polish was still wet I applied some microbeads on top. I dipped one end of toothpick into the clear top coat polish, then into the microbeads bottle, and then onto the nail and pressed down so that the beads were in one layer.
When all the nails have microbeads on them, finish off with a thick coat of clear top coat or sealer.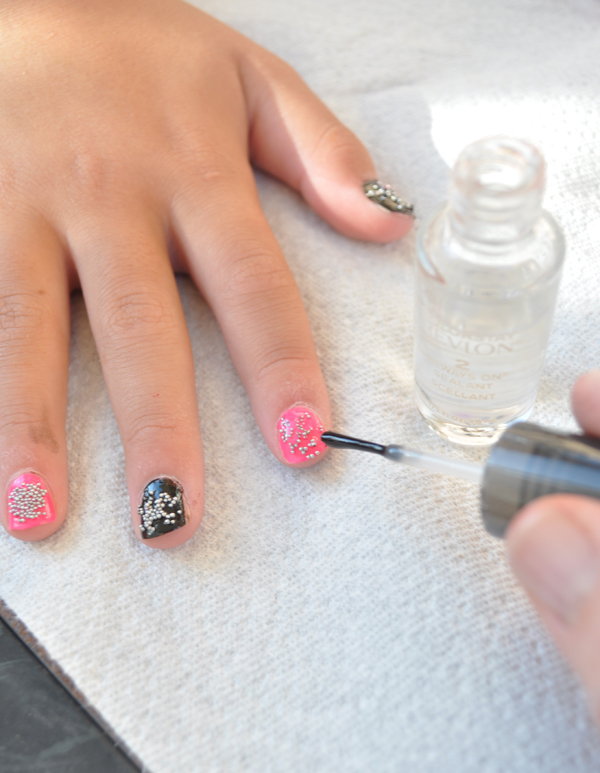 If you have a steady hand and a little patience, you can also try and create designs with the microbeads rather than the random textural pattern you get from applying this way. The girls thought they looked like fireworks on their nails. My tween loved to try and guess what each pattern made on her nails. Here is a smiley face design I tried on one nail: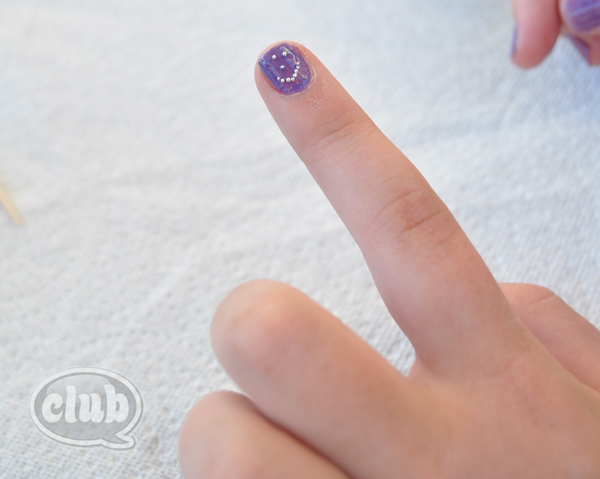 Now that I know the "crafty experiment" worked, you know I have to get more microbeads in different colors. I love this inspiration from Totally Cool Nails. These look like candy coated nails to me.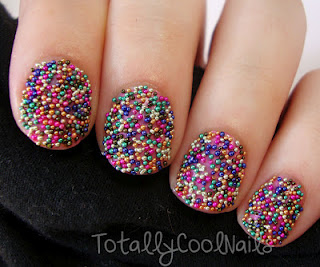 The hardest part of the manicure was making the girls let their nails dry longer than usual so that the thick top coat had time to really set. They loved them and couldn't wait to show them off at camp the next day.
Happy nail crafting!
If you liked this post, and want more, you can subscribe to be on our mailing list here.