I have to say, we are loving watching the Summer Olympics as a family. I remember being my tween's age, and being amazed and excited watching the Olympics. Watching the gymnastics competitions were my favorite back then, and I have to say, they still are today. The 2012 Summer Olympic Games have only just begun, but I love seeing the inspiration and awe in my daughter's eyes watching athletes compete for something they have worked so long for. So many inspiring stories, this is how reality TV should be.
As the Olympic rings are hanging from the famous Tower Bridge in London, we made our own Olympic ring mini monument – in donuts! We kicked off the 2012 Summer Olympics with a yummy homemade treat.
We mixed up basic pancake batter, poured them into a nonstick donut pan, baked them for about 10 minutes. Then in 5 separate bowls, with food coloring, we mixed the 5 different colors of frosting (starting with pre-made white frosting) for the Olympic rings. Black was a little tricky, but we came up with something that was close. We combined a little bit of all the rest of the colors, red, green, blue, and yellow, to create a dark gray frosting.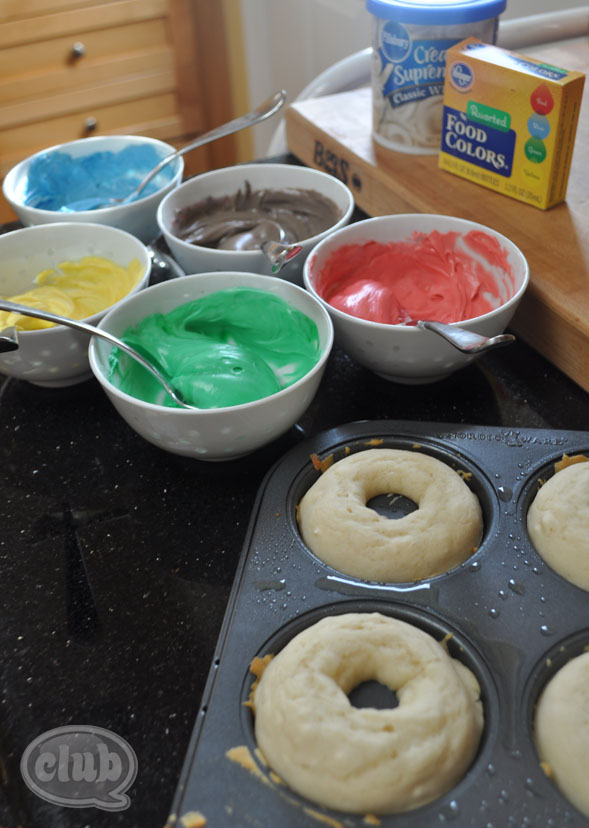 After frosting each baked donut, we finished them off with some colored sprinkles as well. From the opening ceremony, to seeing all the athletes competing in the variety of different Summer Olympic sports, we are enjoying seeing the Games unfold, from diving, to swimming, to gymnastics, to speed walking, to archery, and the list goes on….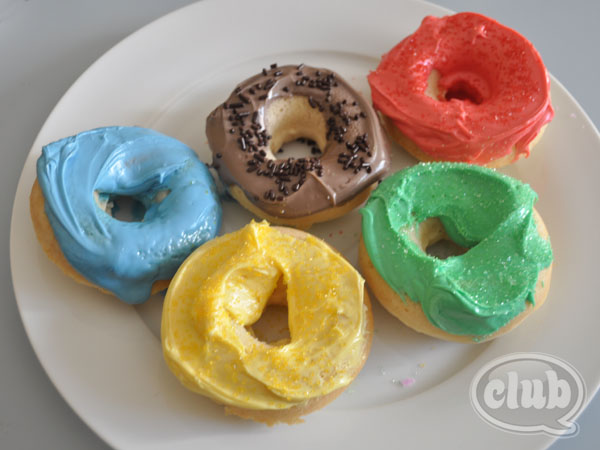 I've tried other recipes for baked donuts, but using simple pancake batter was simple and yummy. I know I have two tweens over that certainly didn't complain. = )
We hope you and your family are enjoying the Summer Olympic games. What is your favorite Olympic sport to watch?
Enjoy and happy crafting!