Disclosure: this post is sponsored in part by Cheetos along with the SITS Girls.
All photographs, ideas and opinions are completely my own.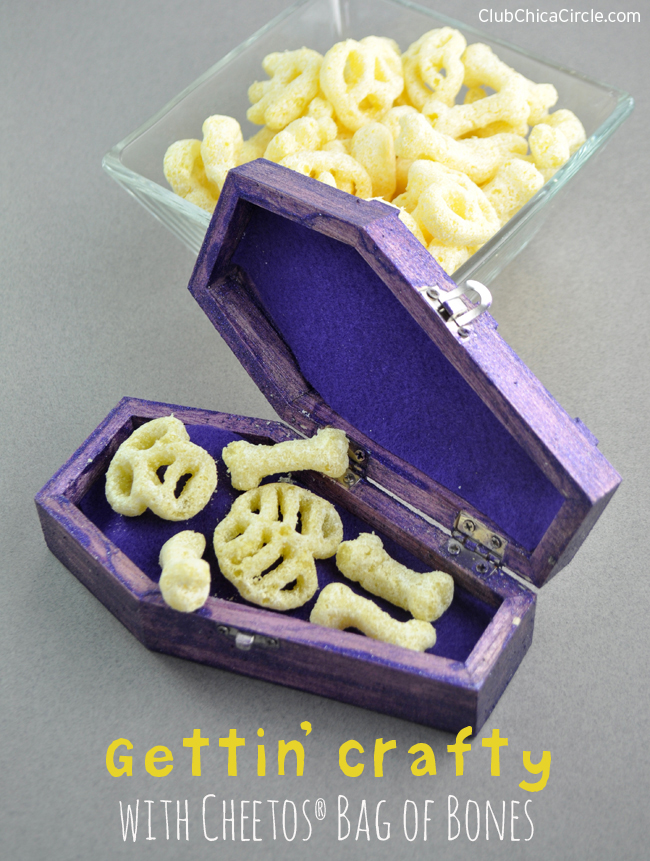 Did you know you could get crafty with Cheetos®? Of course you can! Especially when they are the Limited-Edition white cheddar Bag of Bones Cheetos®, you can!
True story—my daughter's fondness for Cheetos started in the womb. I kid you not, the biggest craving I had when I was pregnant, with my now 12-year-old tween daughter, was Cheetos! So when I was asked to try out the special Halloween Bag of Bones Cheetos with my family, I said—"Absolutely!" I mean, what a fun savory Halloween treat—perfect for a party. And while you are snacking on cheddary Cheetos, you can get a little crafty and make your own glow-in-the-dark window or mirror clings!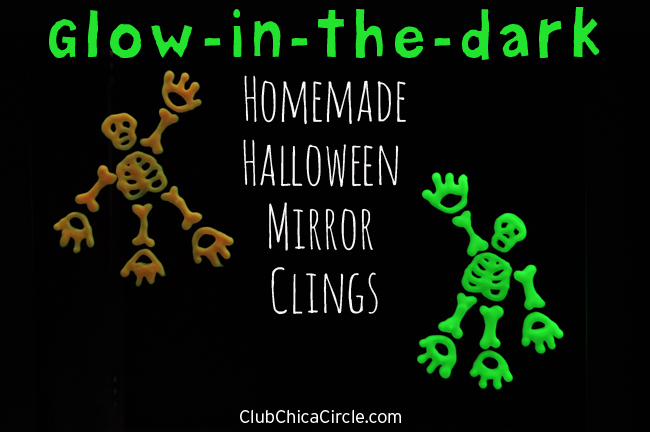 The special edition Bag of Bones Cheetos® is exactly that – a bag of white cheddar snacks in the shape of skeleton bones, from the rib cage to the skull to the arm and leg bones. The Cheetos bag is already so fun and graphic. I actually used it as the perfect template to make my glow-in-the dark window clings.
To make your own window or mirror clings you will need:
•    Skeleton template
•    Glow in the Dark 3D paint
(I used Tulip Glow in the Dark Dimensional fabric paint in Natural and Orange colors)
•    Large plastic bag
First step, I made a copy of the front of my Cheetos bag on my home copier/printer. Then I placed the copy inside a large plastic bag to use as a template.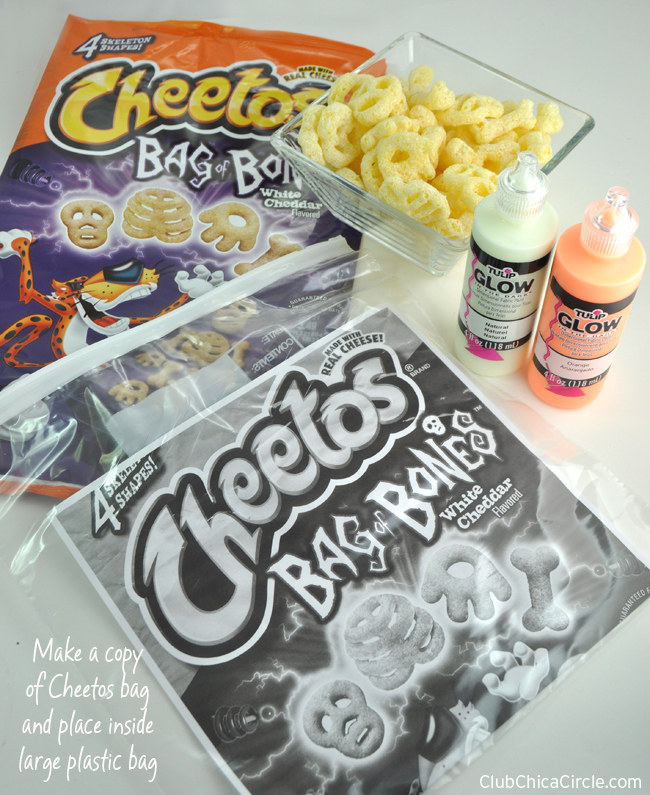 Next, I squirted my glow-in-the-dark dimensional paint right on top of the bag over the skeleton design from my template.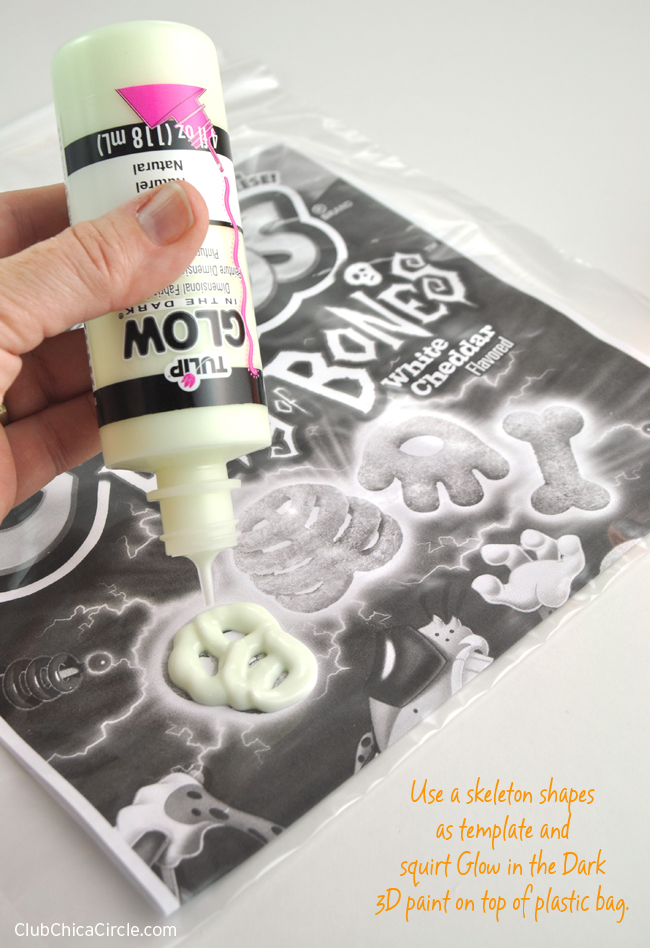 I continued to draw my designs onto the plastic bag for each skeleton shape, until I had filled the front of my bag. I carefully moved my paper template around inside the bag to use the template in multiple spots. Keep in mind: to complete a full glow-in-the-dark skeleton, you will need more hand and foot designs, as well as, more arm and leg bones. Then you will need to let the paint dry completely. I let my skeleton designs dry overnight.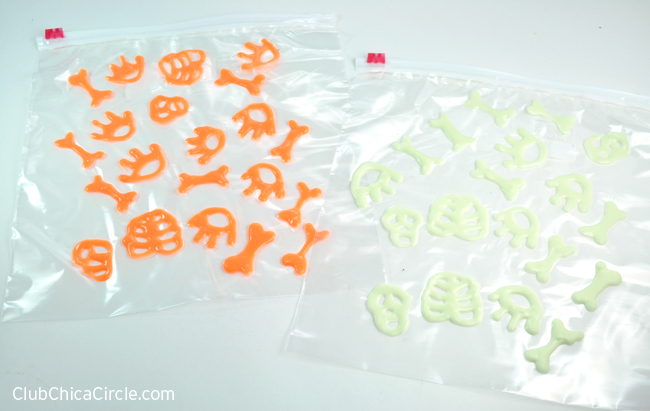 When the 3D skeleton designs are completely dry, you can easily peel them off of the plastic and place on a mirror or window and they will cling to it without leaving any residue.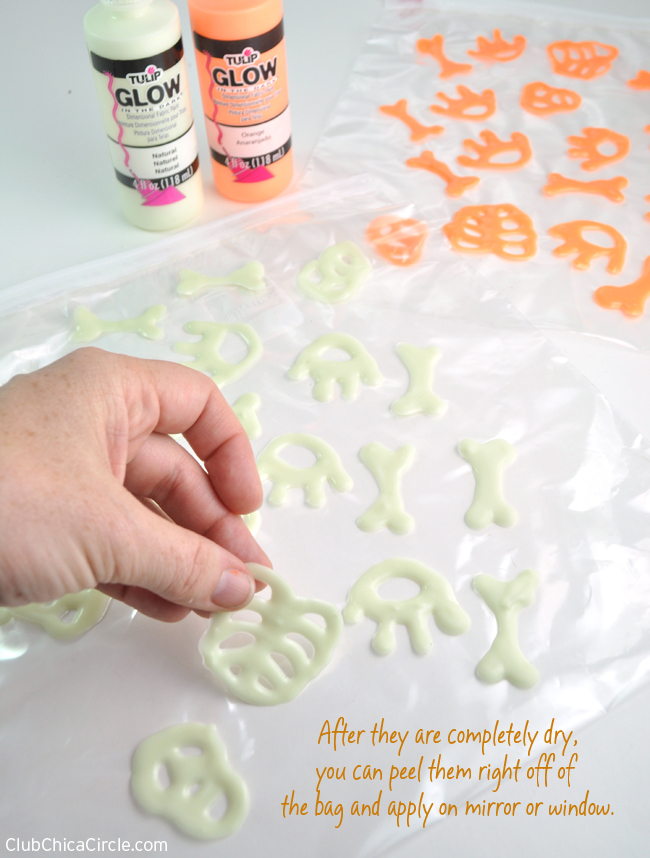 These make such a fun Halloween décor idea. I put them on one of our bathroom mirrors for a funny trick. Anyone who enters, get a spooky treat!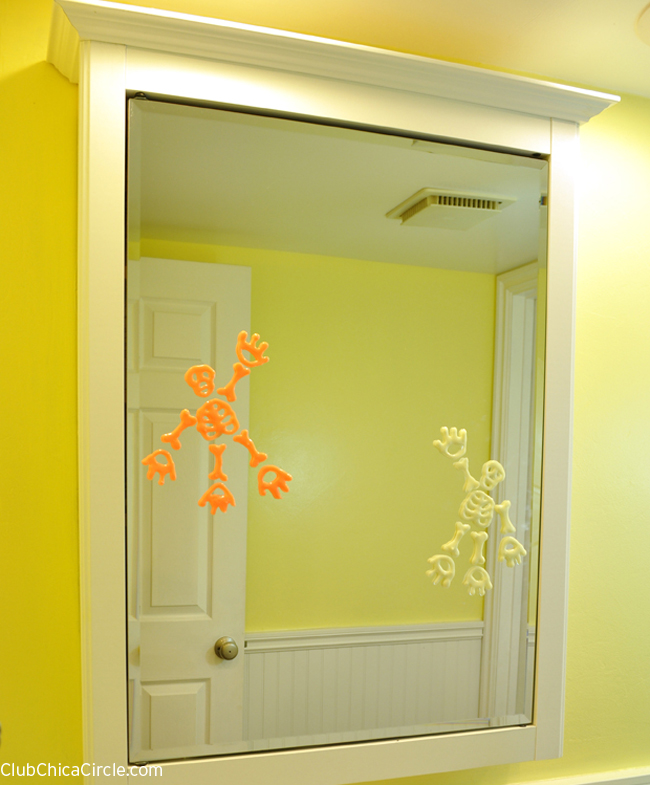 The skeleton looks cool and creepy in the light, but then they look super cool when the lights go out and the GLOW!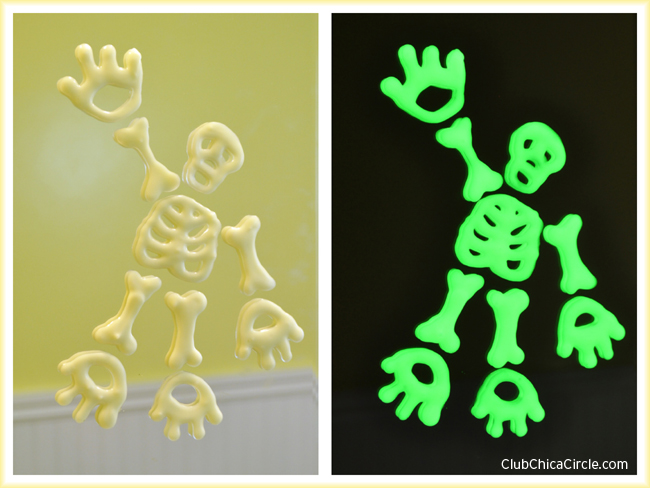 Love it! The skeleton mirror clings turned out fabulous!
Speaking of funny tricks, Cheetos has created this fun website where you can VIRTUALLY toilet paper bomb someone's house, or even your own!
Go here to check it out, and Chester the Cheetah will show you how! They partnered with Google maps to digitally TP any address. I TP'd my own house, and this is what it looks like now! Hee-hee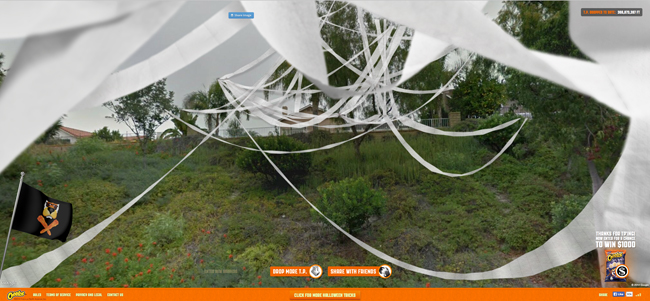 HILARIOUS!
Also, keep a look out, they are also rolling out fun video pranks in neighborhood grocery store displays and running a cool Tiny Tales of Terror Twitter Challenge with the hashtag #Cheetales.
Did I mention CASH prizes?!
Fans aged 13 and older have two opportunities on CheetosHalloween.com to enter for a chance to win a weekly sweepstakes where winners will be randomly-drawn to receive gift cards or cash, up to $1,000. Fans can enter by completing a Project TP mission or by entering a unique code from their limited-edition product purchases.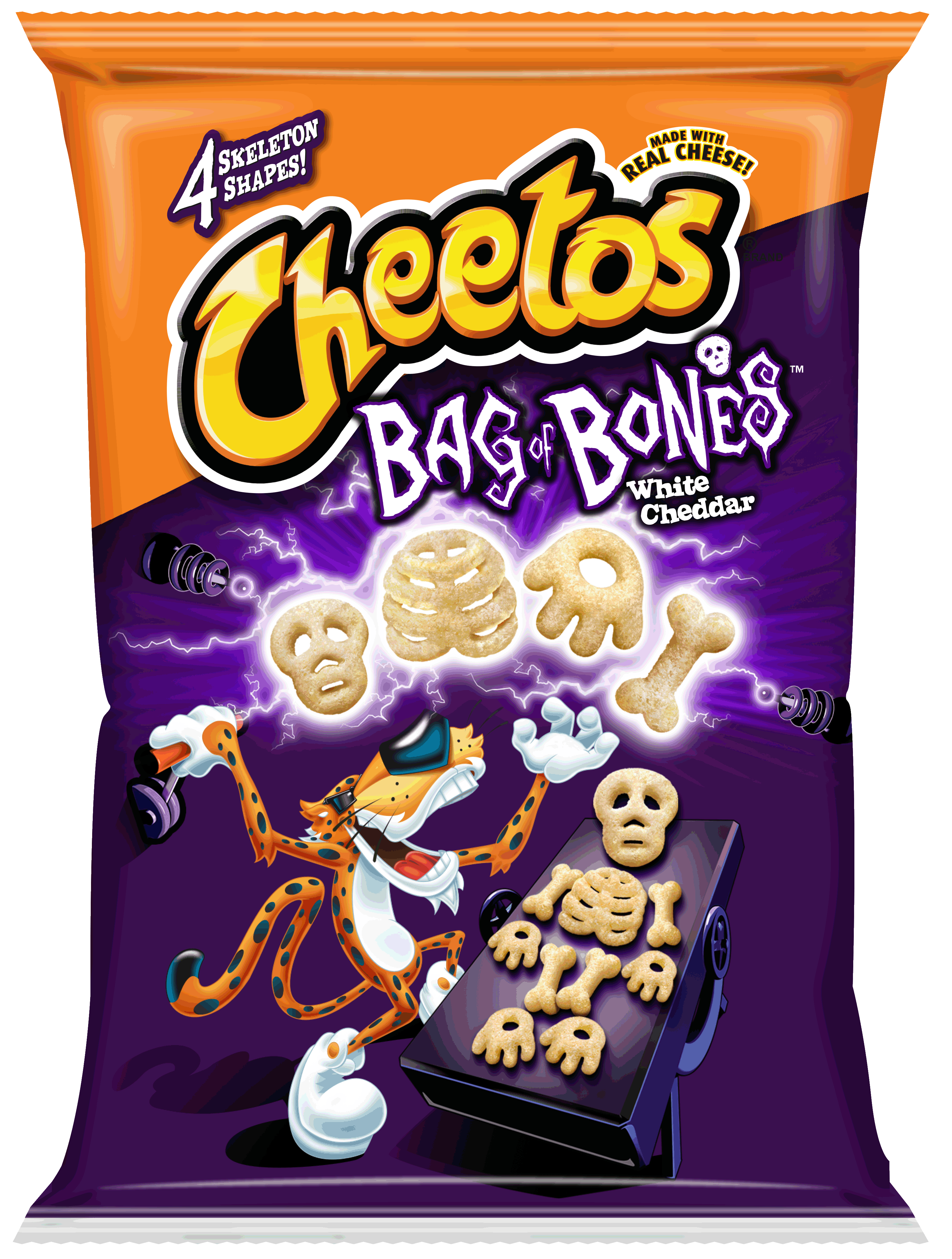 Don't forget to look for the Limited-Edition Cheetos Bag of Bones available in grocery stores nationwide. Each limited-edition bag is filled with four different white cheddar bone-shaped puffs, so you build your own edible skeletons—what a fun Halloween party treat!
Oh, and I made my crafty coffin display with a mini wood coffin I found in the wood section of my local Michaels store. I painted it with glittery purple paint (DecoArt Purple Passion Glamour Dust) and lined the inside with purple felt that I cut to size. So cute!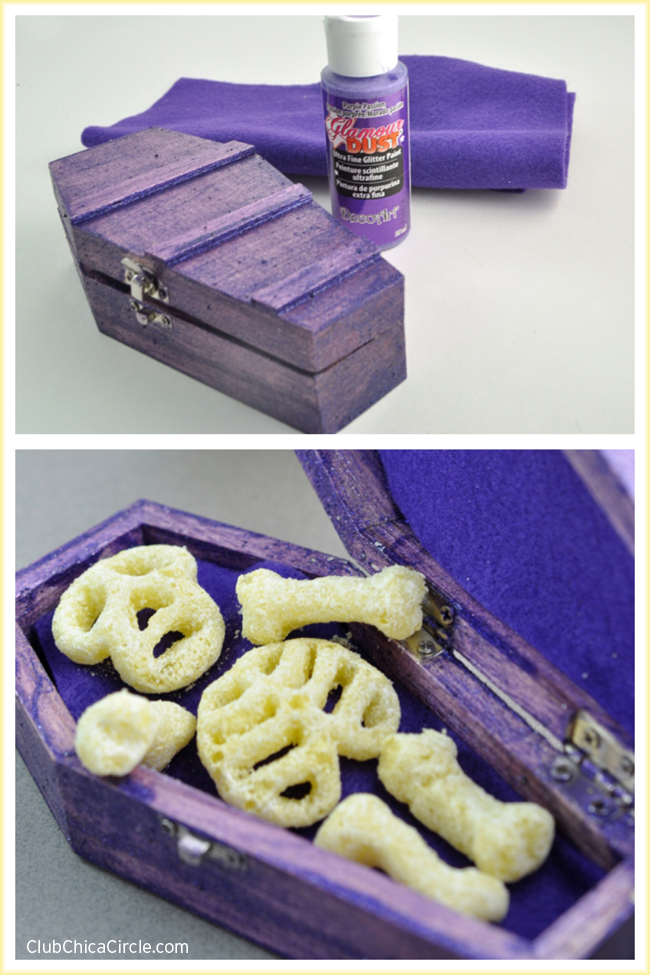 Between the cute party treats with the coffin display, and the glow-in-the-dark mirror clings, you already have two crafty and tasty ways to tantalize and trick your Halloween guests – or better yet – just your family. = )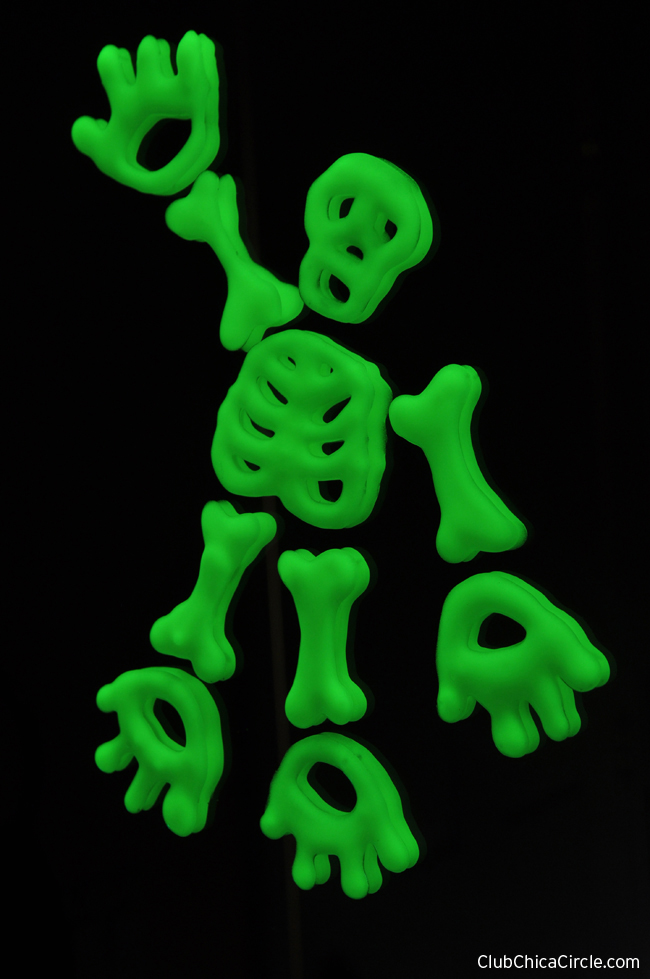 Time to get snackin' and craftin' with Cheetos®!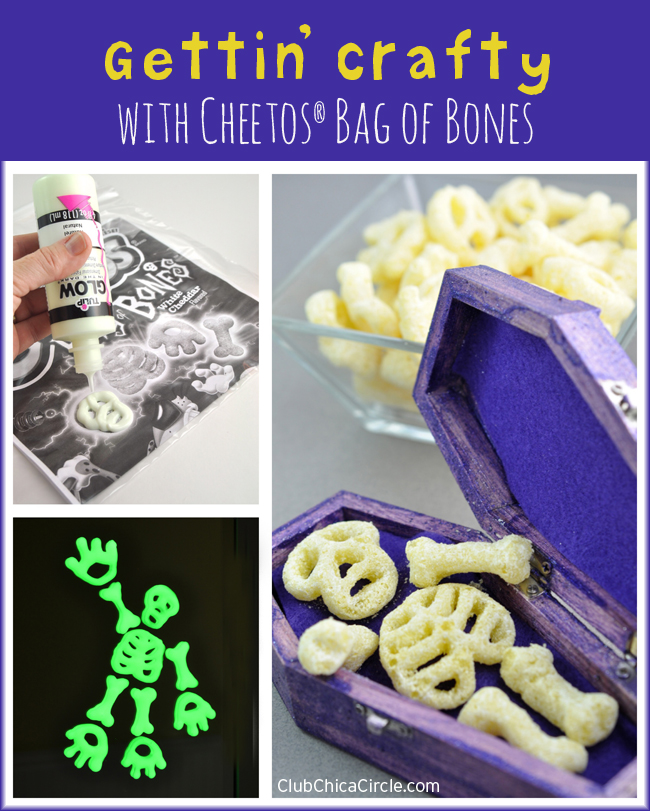 Enjoy and Happy Crafting!

This is a sponsored post written by me on behalf of Cheetos.